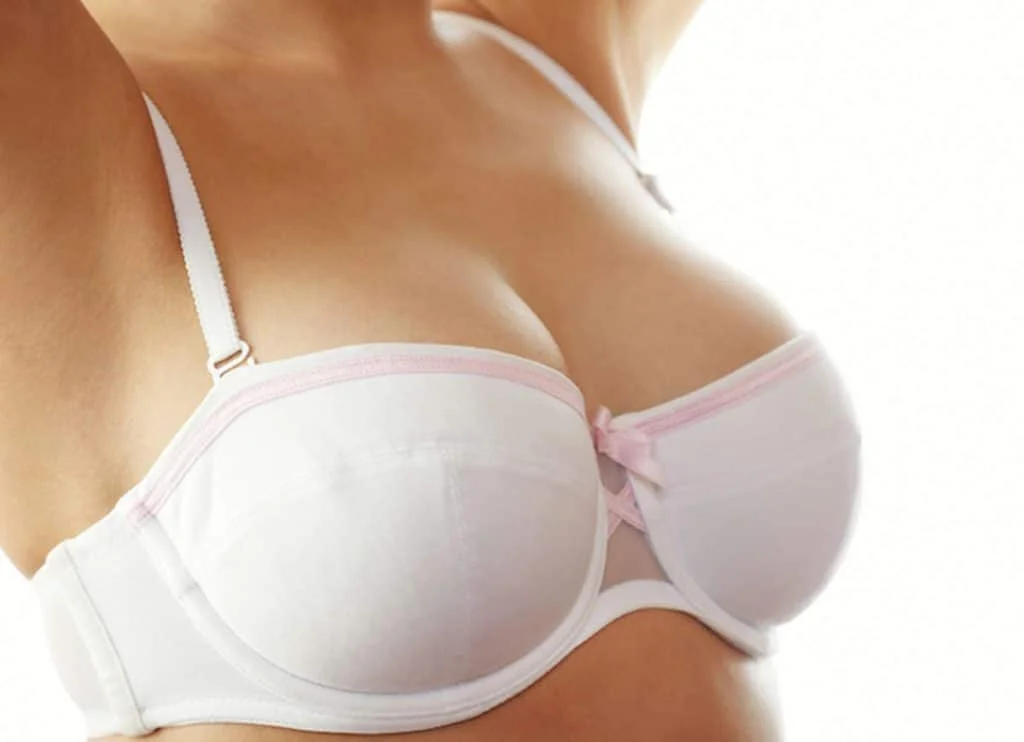 Women who have large and heavy breasts often lose self-confidence due to the unwanted attention that excessively large breasts can result in. Genetics and environmental factors are the most common causes of heavy breasts in the UK, and there is a broad spectrum of normality with many different sizes and shapes of women's breasts.
What are the causes of large breasts?
Many women often develop symptoms from having heavy breasts, including back pain or neck pain, and in these cases, consideration is usually given to breast reduction surgery as a permanent and long-term method of reducing the weight of heavy breasts with a simultaneous improvement of the shape with breast lift techniques.
Breast reduction in London at Centre for Surgery
Heavy breasts can be caused by other medical conditions, much rarer than genetic causes of large breasts. These factors include:
Women taking hormonal preparations, including the combined oral contraceptive pill and hormone replacement therapy for menopause. These medicines often cause fluid retention due to significant changes in the hormonal balance of both oestrogen and progesterone.
Infections of the breast may occasionally occur in women who breastfeed their babies. Typical symptoms of a breast infection or mastitis include localised pain, swelling, tenderness and feeling feverish.
Occasionally women notice their breasts feel heavier during their menstruation and pregnancy or breastfeeding.
Certain types of aggressive breast cancer with an inflammatory component may result in the development of heavy breasts.
Many women develop fibrocystic breasts with associated symptoms of fluid retention. The breasts often feel heavier when fluid retention develops in the breasts.
How to get rid of sagging breasts after weight loss
Can losing weight result in having lighter breasts?
In many cases of women who carry out regular cardiovascular exercise, heavy breasts can be made lighter due to a reduction in the fat component of the breast. The most effective type of exercise to reduce the weight of heavy breasts are cardiovascular activities such as running or cycling.
Breast reduction surgery is the most effective method of alleviating the weight of heavy breasts with an associated improvement in symptoms of back pain, shoulder pain or neck pain. Although there are several non-surgical treatments for heavy breasts for permanent and long-term relief of the symptoms of heavy breasts, the best treatment is breast reduction surgery at Centre for Surgery in London.
Can breast reduction surgery treat heavy breasts?
Breast reduction surgery is the most effective method of reducing the size of large breasts with an associated reduction in the weight of the breasts. Breast reduction is also known as a reduction mammoplasty. The procedure involves the surgical removal of excessive breast tissue and fatty tissue in the breasts. The overlying loose skin of the breast it's also removed to tighten and reshape the breasts, elevating them to a higher position on the chest. This results in a more youthful and perkier appearance.
At Centre for Surgery, our expert breast surgeons commonly combine breast reduction surgery with a breast uplift for a permanent improvement in the breast's size and shape.
Is weight loss beneficial for reducing heavy breasts?
Women who undergo weight loss with diet and exercise can help to reduce the weight of the breast by reducing the fat component. The best forms of exercise involve cardiovascular options such as running or cycling. The most effective technique for reducing heavy breasts is breast reduction surgery to permanently relieve symptoms such as back pain.
What does breast reduction surgery involve?
Breast reduction surgery is designed to reduce the breast size, which will help the breast feel lighter. Many women suffer from a range of symptoms associated with heavy breasts or large breasts, including:
Back pain
Shoulder pain
Neck pain
Skin irritation and fungal infections beneath the breast crease
A significant reduction in self-confidence as a result of social embarrassment and unwanted attention
A restriction on the ability to carry out sporting activities
Our surgeons commonly get asked by women with large and heavy breasts if there will be any problems with breastfeeding after having breast reduction surgery. Our expert breast surgeons use meticulous surgical techniques to preserve the milk ducts as much as possible surrounding the nipple. This will help minimise any risks associated with difficulty in breastfeeding after breast reduction surgery.
For further information on breast reduction in London, please contact us on 0207 993 4849 and speak to one of our friendly and knowledgeable patient coordinators to book a face-to-face consultation with one of our specialist breast surgeons at our state of the art Baker Street clinic.
[trustindex no-registration=google]