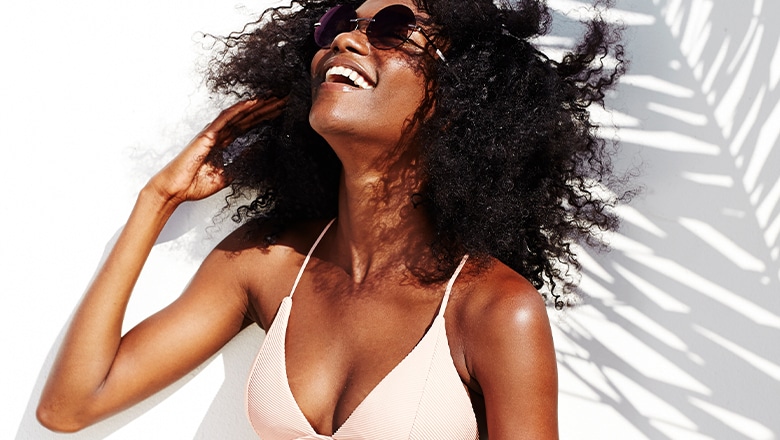 The size of the breasts is most commonly influenced by a combination of genetic and environmental influences. When women become pregnant, the state of pregnancy involves significant hormonal alterations, and with breastfeeding, the breasts will increase in size to accommodate the increase in milk production for the newborn baby.
RELATED: Is Breast Reduction Surgery Right For Me?
Women with very large breasts may suffer from a condition known as gigantomastia, which involves significant growth of the female breast. Gigantomastia is a very rare condition and has been rarely reported in the UK. Gigantomastia is thought to occur sporadically with no defined causes. The condition may have an association with puberty and pregnancy or be caused by several medications which contain hormonal preparations. Men are not affected by the condition. Women with gigantomastia can suffer significant social embarrassment, although the condition is considered benign with no cancerous potential. The only effective treatment for gigantomastia is breast reduction surgery or a mastectomy if breast reconstruction is considered. Other medical terms used to describe gigantomastia include macromastia and breast hypertrophy.
RELATED: Breast reduction in London at Centre for Surgery
How can I reduce the size of my breasts?
Many women ask us what the best way to reduce their breast size is. The only effective method of reducing the size of large breasts is breast reduction surgery, also known as a reduction mammoplasty. This surgical procedure focuses on making the breast smaller with the removal of excessive breast tissue and is often combined with breast uplift to improve the shape of the breast simultaneously.
RELATED: Should I have a breast reduction or a breast lift?
What does breast reduction surgery involve?
The optimal method of reducing large breasts is breast reduction surgery. Breast reduction is a surgical procedure which involves the removal of excessive breast tissue along with overlying loose skin to both reduce the weight and improve the shape of the breast As part of the breast reduction procedure, the nipples and areolas are elevated to a higher position on the breast mound to create a more projected or perky breast shape. Centre for Surgery specialises in breast reduction for women with very large breasts that are out of proportion to the rest of their body frame and cause significant back pain or discomfort. Women with large breasts may also suffer from social embarrassment and unnecessary attention, with many causes of oversized breasts arising from pregnancy and childbirth.
Many men suffer from a condition known as gynecomastia, and a specially modified version of breast reduction is used to treat this common condition in men. The male breast reduction procedure involves liposuction and removing the glandular tissue to reduce the prominence of "man boobs" and contour the chest giving a more masculine appearance.
Can losing weight help to reduce the size of large breasts?
Weight loss is often highly beneficial as part of overall lifestyle measures involving eating a sensible diet and exercising regularly. Weight loss in itself is not the best treatment for reducing the size of heavy breasts. This is because the overlying skin of the breasts remains after weight loss and forms a substantial part of the total breast mass. Weight loss most commonly results in the appearance of saggy breasts. A significant component of the female breast is made up of fat, and carrying out cardiovascular exercise regularly can help to reduce overall body fat and tone the underlying chest wall muscles. Generalised body fat loss occurs most effectively with cardiovascular activities such as running or cycling. Maintaining a healthy diet with plenty of fresh fruit and vegetables will also help to reduce excessive weight. It is important to remember that the breast skin is unaffected by any weight loss and will need to be removed surgically for permanent breast reduction.
RELATED: Breast reduction before and after photos
What are the benefits of breast reduction surgery?
Breast reduction surgery is one of the most commonly carried out procedures at Centre for Surgery in London. It is the most effective technique for reducing large breasts for permanent and long-term results.
RELATED: Can a breast reduction help with back pain?
Many women suffer in silence with their excessively large breasts and are often embarrassed to consult their GP. Restrictions in everyday activities are common, including avoiding certain sporting activities, and many clothing items are not possible to wear. The reduction in self-confidence results in deliberately avoiding certain social situations and physical activities due to the unwanted attention excessively large breasts can cause. Women with very large breasts may often develop functional limitations due to significant back pain, neck pain, shoulder pain from bra straps digging into the shoulders, and fungal infection in the breast creases.
Breast reduction surgery is the best way to relieve back pain and other symptoms and restore self-confidence in women with smaller and perky breasts.
What symptoms do women experience from having large breasts?
Breast reduction surgery for women is one of the most popular cosmetic surgery procedures at our Baker Street clinic. This is because the patient satisfaction rates are high given the substantial relief in symptoms the procedure can achieve for women. Many women suffer from various common symptoms related to having large breasts, including back pain. Many women may have tried several non-surgical treatments with little or no success.
Having heavy breasts places tremendous strain on the spine, resulting in back pain and neck pain. Other common symptoms experienced from having heavy breasts include numbness of the arms, breathlessness, inability to sleep, and the development of skin rashes in the lower breast creases. Playing sports is often very difficult for many women with very large breasts, as their mobility is significantly less when carrying the extra weight of heavy breasts.
Is it possible to reduce large breasts without surgery?
Breast reduction surgery is the only effective treatment for reducing the size of large breasts. Women with mild symptoms associated with large breasts may achieve symptomatic relief from physiotherapy or specific medications to reduce inflammation. However, the vast majority of women with more severe symptoms will be unable to achieve symptom relief without surgery. It is essential to wear a well-fitting bra, and specialist bra fitters can help relieve some symptoms of having large breasts, although this is not an effective long-term treatment for heavy breasts.
How long is breast reduction surgery recovery?
Breast reduction recovery is complete in the majority of patients after six weeks. The vast majority of patients can return to their normal activities of daily living by the 4 to 6-week stage. The final appearance of the breasts will take longer to appear, with 3 to 6 months being typical. Breast reduction is the best treatment for large breasts as most of the symptoms of having large breasts, such as back pain and neck pain, are effectively relieved with breast reduction surgery. Patient satisfaction levels after breast reduction are some of the highest of all cosmetic surgery procedures, with over 95% achieved at a reputable clinic such as Centre for Surgery. For further information on breast reduction or to book a face-to-face consultation with an expert breast surgeon in London, please get in touch and speak to one of our friendly and knowledgeable patient coordinators on 020 7993 4849.
RELATED: Breast Reduction FAQs – Q&A about Breast Reduction Surgery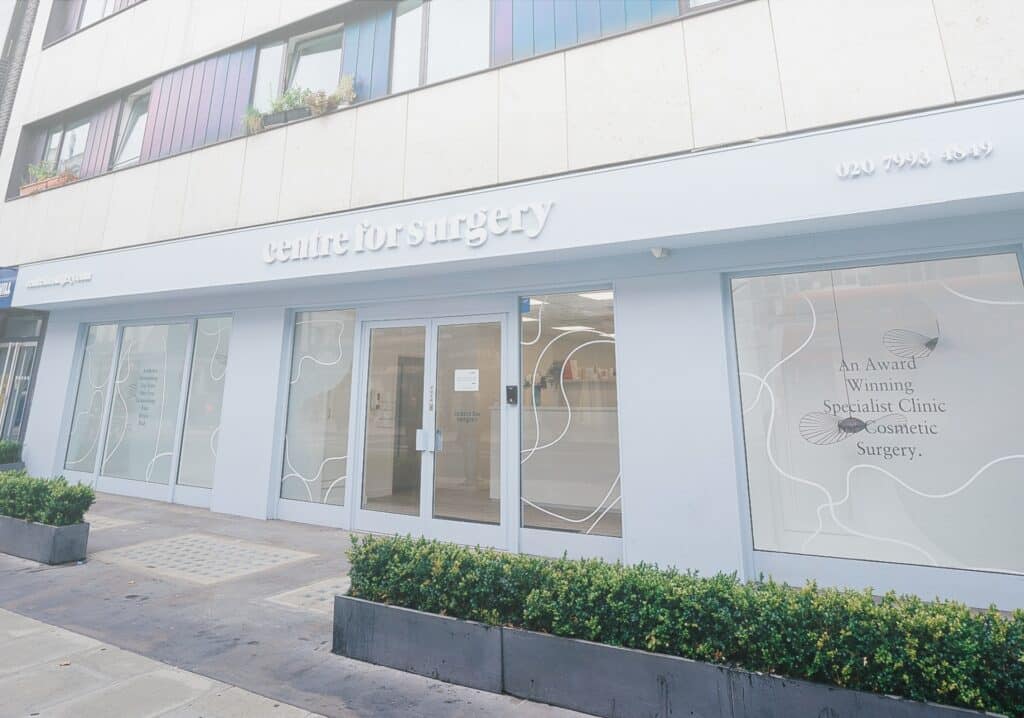 Amazing from start to finish, the communication was the main thing was fully informed and looked after, on the day of my breast augmentation, the staff were fab and made me feel at ease through out the whole process. Thank you so much.
Mohammed Farid
18/11/2021
I've had such a great experience with excellent advice, care and attention and surgical treatment (gynaecomastia) - I can fully endorse the treatment I have received from Centre for Surgery with absolutely no qualms at all. Brilliant in every way - thank you all so much.
Caroline Thorpe
14/11/2021
Very pleased with my whole experience of having a procedure. Was so nervous about getting treatment and i was reassured and felt so comfortable throughout thanks to the amazing nurses. I definitely made the right decision to have breast augmentation at centre for surgery with dr erel.
Melissa Briggs
08/11/2021
So glad I went with centre for surgery, the whole process went very smoothly from the consultations down to the actual day of the procedure. I was so nervous on the day but the whole team put me at ease and I'm happy with my results as I feel a lot more comfortable wearing certain clothes now. My surgeon was Alberto Di Giuseppe who performed a breast Augmentation on me, and I would definitely recommend as he was very clear on what the outcome of the surgery would be and which size would look the best for my frame.
Couldn't be happier with Dr Tillo work,i had my breast surgery one week ago and so happy with the results so far,all the staff are extremely nice and very supportive,i would definitely recommend their services,thank so much
From start to the finish everything was perfect for tummy tuck surgery. All staff is very friendly and the aftercare has been good. The Doctor and the nurse team was fantastic. I'm so happy...result is amazing. Thank you!!!
This was overall a great experience, all the staff at Centre for Surgery were friendly and put me at ease. It is a nerve wracking thing to go through an op but the staff were so nice. Mr Ertan has got a great team around him. On the day of the operation everything went smoothly to plan, there was no delay or holdups, I had another consultation with Mr Ertan who confirmed what was going to be done and that I was still happy to proceed. I was prepped for the procedure, I met with the anaesthetist who again was really nice and put me at ease explaining his role. After the procedure I woke up with the nurse by my side making sure I was OK and checking on me, I was able to stay in the clinic until I was ready to leave and was not rushed at all. I was well looked after from the start to the point when I was discharged. Post operation I was staying at a local hotel it was so close there was no point in even getting a taxi and I was able to walk back where my partner was waiting for me. I was expecting a lot of bruising to both my eyes but there was very little if any by the time the cast came off after 7 days, I am now at the two week post operation point and it is healing well with no outwardly visible bruising or scaring. The next milestone is a checkup at the 6 week point with my surgeon. If you're thinking of having something like this done I would highly recommend getting in touch with Centre for Surgery.
The staff at Centre for Surgery were very kind and accommodating. They answered any questions I had about the procedure and were constantly checking up on me. A special thank you to Christina for all her support throughout.
I would just like to state the quality of care received from the nurses at Centre for Surgery was beyond the highest level. Sophie takes her patient care to another level beyond words. She always puts me at ease. She is there for me even at awkward hours just when I mostly needed reassurance and she is one of the most compassionate nurses I have come across and demonstrates her passion naturally for caring for others. She totally deserves recognition at its finest and thank you for always being there for me. 😍