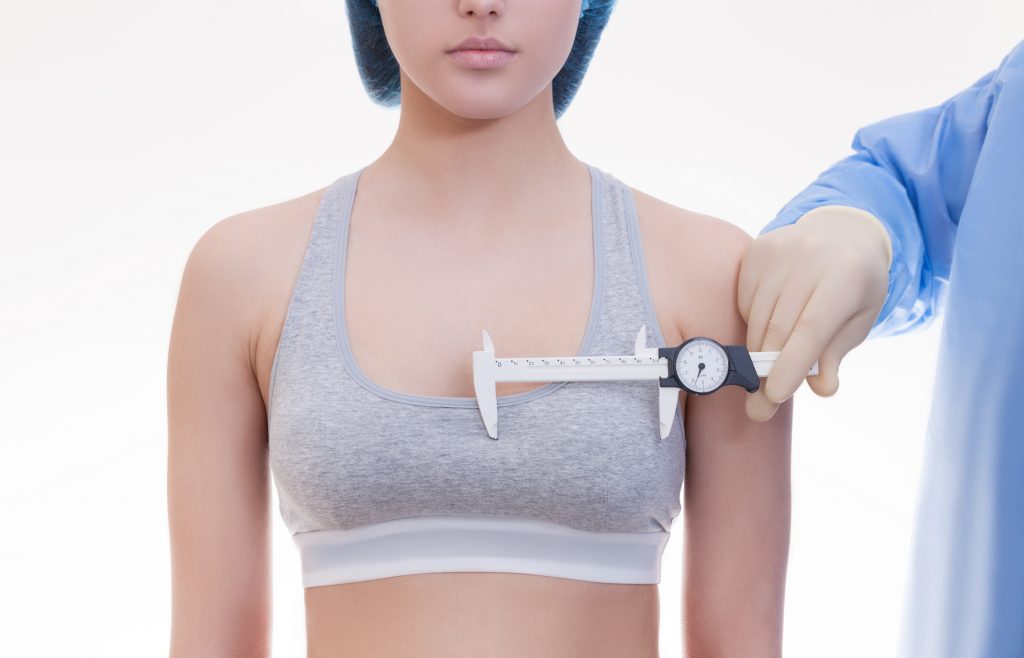 Breast reduction surgery continues to have one of the most successful outcomes of any cosmetic surgery and at Centre for Surgery, breast reduction is one of our most commonly performed procedures. Our plastic surgeons are subspecialists in all types of breast surgery and commonly combine breast reduction with a breast lift to enable both volume reduction and reshaping of the female breast.
Breast reduction has such a high rate of patient satisfaction for a number of reasons. Many women tell us they had been considering having breast reduction surgery for many years and always knew breast reduction could be the answer to their concerns. As well as being a source of social embarrassment, most women tell us that they suffered significant back pain or shoulder pain from where the bra strap has dug into the skin or in some cases, women are not able to exercise as much as they can because of being unable to find an appropriately fitting sports bra.
If you would like to find out if breast reduction is the right treatment for you, there are a number of key factors to reflect on. If you find that these issues are applicable to you then we would recommend coming in for a face-to-face consultation with one of our surgeons.
Excessively large breasts cause significant pain and discomfort
This is one of the most common reasons for patients to seek breast reduction at Centre for Surgery in London. Having excessively large breasts causes most patients to experience significant pain and discomfort and often a worsening of their posture which can have a significant impact on simple activities of daily living.
Having large and heavy breasts means the muscles which usually function to maintain your posture have to work extra hard to compensate for the weight on the chest. This is the key factor that leads to back, neck and shoulder pain. The development of poor posture can gradually begin to have an effect on the shape of the spine. Many women when out and about may deliberately walk with their shoulders hunched to reduce the appearance of very large breasts which prevents unnecessary attention.
Having very large breasts can also result in skin irritation and the formation of rashes in skin folds. Areas of skin that repeatedly rub against one another increases the chance of developing skin inflammation which can be worse during the summer season. Women may develop a localised fungal infection in the lower breast fold and this adds to the significant burden that women with excessively large breasts have.
Breast reduction improves the ability to live your life
Women commonly tell us that they come across situations on a daily basis that is complicated by the fact that they have very large breasts. This can manifest itself at the beginning of the day when they get dressed for work and often have great difficulty in selecting clothing that is in line with one's individual tastes and preferences. Having very large breasts often limits women's choice of clothing items which may be a significant source of anxiety.
Conventional off the rack clothing often poorly fit women with very large breasts and selecting the correct bra can be a very time-consuming endeavour that leads many women to seek out specialist bra suppliers for women with large breasts. This restriction on clothing choices means many women are unable to express their personality and style and this just adds to further frustration. In severe cases, many women may become apprehensive of going outside for fear of receiving comments or even insults from members of the public.
Physical activity is often a great way to improve both mental and physical well-being. Many women with large breasts often find that certain sporting activities are unable to be carried out and these include activities such as dancing, running or group aerobic classes. Other women wouldn't think twice before carrying out these types of activities but the restriction which large breasts placed upon affected women means that certain activities are practically off-limits.
When in public, it is sadly the case that women with very large breasts attract unwanted attention and inappropriate remarks in many cases. At the consultation, many women tell the surgeon that much of how they come across to others is very much based on the size of their breasts. This can develop into a significant lack of confidence and is often the trigger for women to consider the options for breast reduction in greater detail.
Breast reduction is not only beneficial for reducing the size of the breasts
Although the main priority for most women is to address the symptoms discussed above. The key principle of the procedure involves the removal of excessive breast tissue and overlying skin from the breast to decrease the weight of the breasts as well as to improve the shape of the breasts.
For women who are keen to address other aspects of their breasts then breast reduction could also be an ideal treatment option. Surgeons at Centre for Surgery are skilled in addressing all aspects of the appearance of the breast to ensure breasts look both smaller and have a more lifted appearance with a combination of a breast lift. For women not keen on a traditional surgical breast reduction, there is the option of a liposuction breast reduction which carries a much lesser scar burden.
Liposuction breast reduction vs surgical breast reduction
Patients with very large breasts may also find that they have disproportionately large areolas or are unhappy with the appearance of their nipples. Areola reduction and inverted nipple correction are 2 common types of breast surgery that may be combined with a breast reduction for creating an aesthetically pleasing appearance whilst simultaneously reducing the size of the breasts.
View our Breast Reduction before and after photos
Viewing before and photos of patients who have undergone a breast reduction procedure can give you a good idea of how you could look after the procedure. However it is important to bear in mind that every patient is different, will heal differently and will have different expectations of what they would like the treatment to achieve. Our surgeons are renowned for creating results that are both natural-looking and in harmony with your anatomy. At your consultation, you will be able to view a much wider range of before and after photos of patients who have had a breast reduction at Centre for Surgery in London.
If you think that breast reduction could be right for you then give us a call today and speak to one of our friendly and knowledgeable patient coordinators to learn more about the benefits of breast reduction surgery and how you can begin your journey towards smaller and better-shaped breasts.
[trustindex no-registration=google]