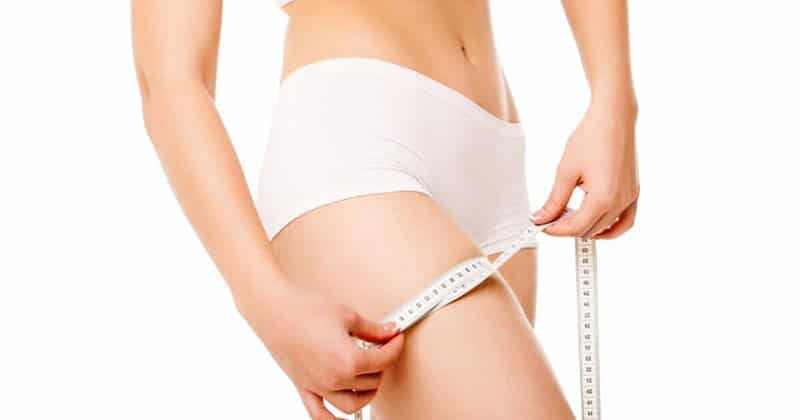 What are saddlebags?
Saddlebags are localised areas of fatty prominence that live directly over the hipbones. These fat pads most commonly appear during puberty as a result of raised levels of oestrogen. Many women have prominent areas of fat over their hips and this can be considered a variant of normal. In certain parts of the world, it is considered desirable to have large hips as they often signify increased fertility. Trochanteric lipodystrophy is used to describe the generalised development of excessive fat around the hips, buttocks, and knees.
Liposuction Before And After Photos
A woman's body shape is often determined by genetics and cannot be altered by eating a healthy diet or exercise. Although many women have shown increased interest in achieving fuller hips as a result of celebrity culture, others view them as a cosmetic nuisance and find difficulty in wearing certain types of clothing. The saddlebags are also an area of the body which is difficult to target with a healthy diet and exercise regime. This area can become worse with time as we age and our metabolism starts to slow. As a result, this is often a very disliked area of the body.
The best treatment to get rid of saddlebags is liposuction. Older patients with excess skin may require a skin excision procedure combined with liposuction for effective treatment of saddlebags.
Liposuction risks and how to avoid them
How effective is liposuction for reducing saddlebags?
Liposuction is a very effective solution for those who have been unable to lose their saddlebags through a healthy lifestyle. Liposuction is able to remove the stubborn fat, while still leaving you with a feminine silhouette.
The saddlebag removal procedure involves using specialised liposuction cannulas to remove stubborn areas of fat through tiny incisions. Liposuction may be able to achieve up to 10% skin retraction and this may be sufficient to prevent the development of skin sagging. Sometimes patients may also have saggy buttocks from having too much loose skin. Sagging buttocks most commonly develop after significant weight loss. Loose skin on the buttocks can be easily treated with a buttock lift procedure.
Back liposuction to get rid of back fat
Can I have saddlebag liposuction?
If you have tried to decrease the size of your outer thighs through methods such as diet and exercise but have had no success, and would like the fat to be removed, you may be a suitable candidate.
You will also need to have a BMI that is below 30. For health reasons, we are unable to offer this procedure to those who have a BMI that is over 30, as the risk of complications is too high. You will also need to be 18 years or older, be a non-smoker or be able to stop smoking at least two weeks prior to surgery, and throughout the liposuction recovery period. You will need to have reasonable expectations about the outcome of what saddlebag removal can achieve.
How is saddlebag liposuction performed?
At Centre for Surgery, saddlebag liposuction is performed using a technique known as Power assisted liposuction or PAL Lipo. This is a liposuction method used very commonly at Centre for Surgery.
Unlike other methods of liposuction, PAL lipo does not involve the use of heat. This means that you avoid any external and internal damage from the heat, as well as adverse complications of liposuction, such as skin rippling, lumpiness and asymmetry. 
PAL lipo involves injecting the outer thighs with an infusion of a solution containing a local anaesthetic and a vasoconstrictor. Not only does this soften the fat, but it also reduces the likelihood of bleeding, bruising and swelling.
Next, power-assisted liposuction is used to aspirate the fat globules. This ensures the stromal network and blood vessels are not damaged, reducing the risk of bruising. A vibrating cannula is then used to ensure the fat cells are separated from the connective tissue framework. The final stage is redistribution, where the remaining fat is equalised and moved to other areas without being reinjected, leaving the outer thighs contoured and smooth.
The procedure will be performed using TIVA anaesthetic. This is a type of general anaesthetic which is a more advanced form of anaesthetic. You will be able to wake up quicker following the procedure, and you may experience a heightened sense of wellness.
What is the liposuction recovery period like?
After saddlebag liposuction, it is normal to experience some swelling, which should go down after 7 to 10 days. You will need to take at least two to three days off work to fully recover. You will need to avoid strenuous exercise for at least two weeks. After this point, you can resume mild exercise. You can return to your usual day-to-day activities after a total of six weeks.
You will be required to wear a compression garment around the hips. This will help to speed up the recovery period by reducing swelling, as well as help to keep the thighs in the best shape possible. You will have to wear the compression garment for three weeks at all times, except when bathing. After this point, you will need to wear the compression garment for a further three weeks but only during the day.
You will be able to notice the results of the saddlebag liposuction immediately; however, you will experience some swelling which may take up to three to five months to fully subside.
Are you interested in saddlebag liposuction? This is a procedure that Centre for Surgery currently offers. Contact us today on 0207 993 4849 to find out more information or to book a consultation with one of our  expert surgeons.
Amazing from start to finish, the communication was the main thing was fully informed and looked after, on the day of my breast augmentation, the staff were fab and made me feel at ease through out the whole process. Thank you so much.
Mohammed Farid
18/11/2021
I've had such a great experience with excellent advice, care and attention and surgical treatment (gynaecomastia) - I can fully endorse the treatment I have received from Centre for Surgery with absolutely no qualms at all. Brilliant in every way - thank you all so much.
Caroline Thorpe
14/11/2021
Very pleased with my whole experience of having a procedure. Was so nervous about getting treatment and i was reassured and felt so comfortable throughout thanks to the amazing nurses. I definitely made the right decision to have breast augmentation at centre for surgery with dr erel.
Melissa Briggs
08/11/2021
So glad I went with centre for surgery, the whole process went very smoothly from the consultations down to the actual day of the procedure. I was so nervous on the day but the whole team put me at ease and I'm happy with my results as I feel a lot more comfortable wearing certain clothes now. My surgeon was Alberto Di Giuseppe who performed a breast Augmentation on me, and I would definitely recommend as he was very clear on what the outcome of the surgery would be and which size would look the best for my frame.
Couldn't be happier with Dr Tillo work,i had my breast surgery one week ago and so happy with the results so far,all the staff are extremely nice and very supportive,i would definitely recommend their services,thank so much
From start to the finish everything was perfect for tummy tuck surgery. All staff is very friendly and the aftercare has been good. The Doctor and the nurse team was fantastic. I'm so happy...result is amazing. Thank you!!!
This was overall a great experience, all the staff at Centre for Surgery were friendly and put me at ease. It is a nerve wracking thing to go through an op but the staff were so nice. Mr Ertan has got a great team around him. On the day of the operation everything went smoothly to plan, there was no delay or holdups, I had another consultation with Mr Ertan who confirmed what was going to be done and that I was still happy to proceed. I was prepped for the procedure, I met with the anaesthetist who again was really nice and put me at ease explaining his role. After the procedure I woke up with the nurse by my side making sure I was OK and checking on me, I was able to stay in the clinic until I was ready to leave and was not rushed at all. I was well looked after from the start to the point when I was discharged. Post operation I was staying at a local hotel it was so close there was no point in even getting a taxi and I was able to walk back where my partner was waiting for me. I was expecting a lot of bruising to both my eyes but there was very little if any by the time the cast came off after 7 days, I am now at the two week post operation point and it is healing well with no outwardly visible bruising or scaring. The next milestone is a checkup at the 6 week point with my surgeon. If you're thinking of having something like this done I would highly recommend getting in touch with Centre for Surgery.
The staff at Centre for Surgery were very kind and accommodating. They answered any questions I had about the procedure and were constantly checking up on me. A special thank you to Christina for all her support throughout.
I would just like to state the quality of care received from the nurses at Centre for Surgery was beyond the highest level. Sophie takes her patient care to another level beyond words. She always puts me at ease. She is there for me even at awkward hours just when I mostly needed reassurance and she is one of the most compassionate nurses I have come across and demonstrates her passion naturally for caring for others. She totally deserves recognition at its finest and thank you for always being there for me. 😍