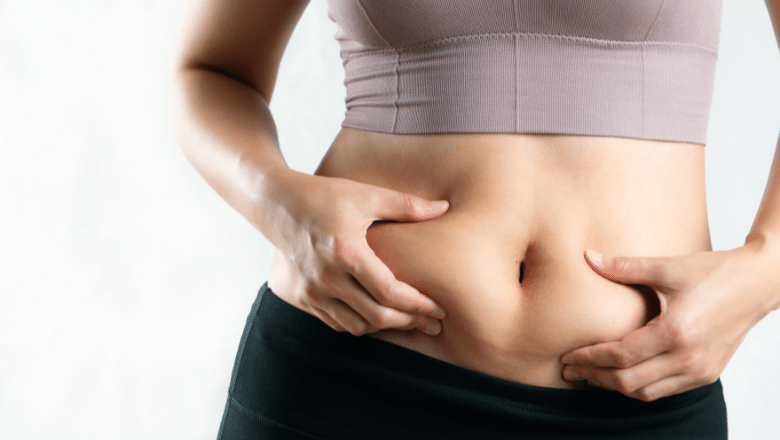 When it comes to weight loss and achieving a flat stomach, people often consider plastic surgery as a quick solution. However, it's essential to understand that plastic surgery may not be suitable for everyone. One crucial factor to consider is the type of belly fat present in your body, as there are two main types: visceral and subcutaneous fat.
The type of belly fat you have plays a significant role in determining your eligibility for plastic surgery procedures. In this article, we will delve into each type of abdominal fat and discuss its implications for plastic surgery.
Both liposuction and tummy tuck procedures are commonly used to remove excess fat from the stomach area. However, it's important to note that certain types of belly fat cannot be safely eliminated through surgery. This consideration is crucial in the context of plastic surgery because attempting to remove large amounts of internal fat can pose significant risks to your health.
RELATED: How to Get a Flat Tummy
Different Types of Belly Fat
The human body has two predominant kinds of belly fat, namely visceral and subcutaneous. The distinction between these two fat types is crucial to comprehend, as it can determine whether surgical intervention would be beneficial for you.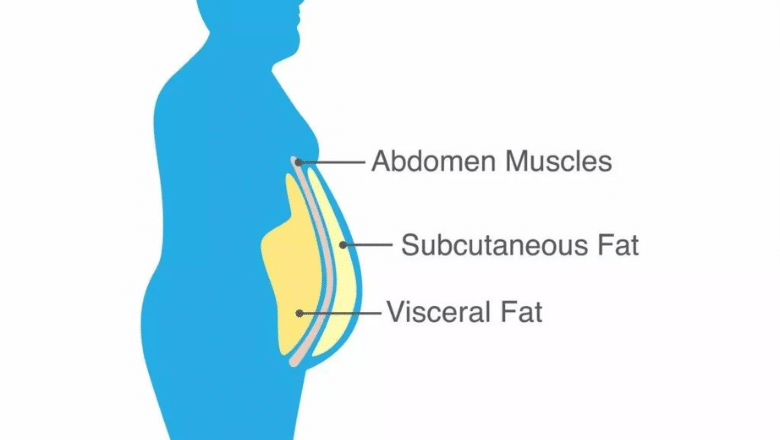 Subcutaneous Belly Fat
Subcutaneous belly fat refers to the fat that is located underneath the skin. It is the type of fat that you can physically grab or pinch. If you have a higher proportion of subcutaneous fat in your abdominal area, you may notice a soft and squishy texture to your belly. This is the fat that contributes to the appearance of a belly apron or love handles.
In terms of health risks, subcutaneous belly fat is generally considered less dangerous compared to visceral fat. In fact, some amount of subcutaneous fat is necessary for insulating and cushioning your organs, providing them with a protective layer. However, excessive subcutaneous fat can lead to an undesirable aesthetic appearance and may impact your self-confidence.
Plastic surgery procedures such as a tummy tuck or liposuction can be effective in reducing subcutaneous belly fat. These procedures are designed to remove excess fat and reshape the abdominal area, resulting in a flatter and more toned stomach. By targeting subcutaneous fat, plastic surgery can help improve body contour and enhance your overall appearance. It is important to consult with a qualified plastic surgeon to determine if you are a suitable candidate for these procedures and to discuss the potential risks and benefits.
Visceral Belly Fat
Visceral fat, on the other hand, is the fat that surrounds your organs in the abdominal cavity. It is often referred to as "hidden" or "internal" belly fat because it cannot be seen or easily pinched. If you have a higher proportion of visceral fat, you may notice a hard and protruding belly, as well as an enlarged waist circumference.
Unlike subcutaneous fat, visceral fat poses greater risks to your health. Excessive accumulation of visceral fat has been linked to an increased risk of developing chronic health conditions such as heart disease, cardiovascular disease, stroke, and type 2 diabetes. This is because visceral fat is metabolically active and releases hormones and chemicals that can disrupt normal bodily functions.
It is important to note that plastic surgery procedures such as liposuction or a tummy tuck are not suitable for removing visceral fat. Attempting to remove this type of fat through surgery can be highly dangerous and is not recommended. The most effective way to reduce visceral fat is through lifestyle changes, including a balanced diet, regular exercise, and overall weight management. By adopting a healthy lifestyle, you can gradually reduce visceral fat and improve your overall health.
The Elimination of Internal Visceral Fat through Abdominoplasty
Abdominoplasty, colloquially known as a tummy tuck, is not capable of extracting visceral belly fat. This restriction arises from the inherent nature of the procedure which specifically targets adipose tissue situated on or directly above the abdominal muscles.
RELATED: Tummy Tucks in London: The Ultimate Guide
Should a surgeon attempt to tackle visceral fat, the health and safety of the abdominal organs would be compromised. This principle similarly applies to liposuction. In fact, liposuction also fails to successfully target visceral belly fat due to the limited reach of the cannula, the surgical instrument utilised in the procedure, which cannot penetrate too deeply without the risk of puncturing or inflicting damage on the organs.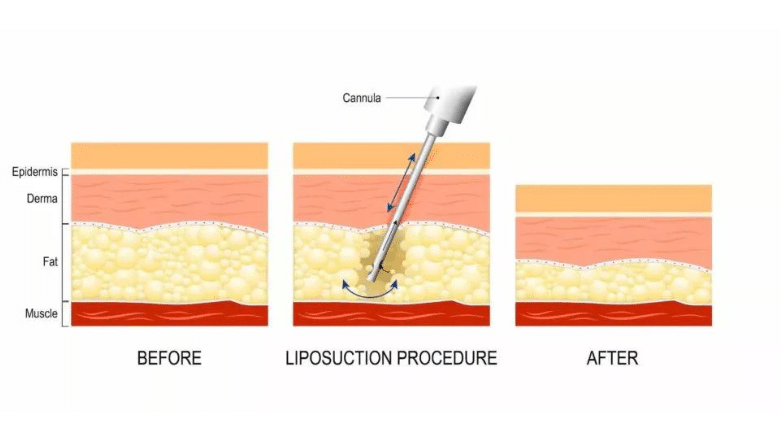 Therefore, if you're contemplating undergoing surgical procedures, it is crucial to have a comprehensive discussion with your surgeon regarding the specific type of belly fat they intend to target.
The Feasibility of Plastic Surgery for Patients with Predominantly Visceral Belly Fat
In scenarios where patients possess substantial quantities of visceral fat, surgical procedures may still be carried out, provided the primary concern revolves around the issue of sagging skin. Although the skin can be surgically removed, the procedure is unable to alter the dimensions of the patient's belly and waist.
Patients who have an excess visceral fat often encounter obstacles during their postoperative healing process. Such difficulties complicate recovery, leading to discomfort and potential complications for the patient.
This predicament underlines the importance of patients reaching their optimum weight, or at least as close as possible to it, before undergoing surgery.
Visceral Fat and the Implications on Abdominoplasty Outcomes
Abdominoplasty is not a definitive solution for patients burdened with excess visceral fat. The scope of the surgery is limited to enhancing the aesthetic appearance of belly fat and loose skin located above the abdominal muscles.
Patients are often advised that a tummy tuck can yield a 'flatter' stomach rather than a 'smaller' one. This advice reflects the reality that the procedure is designed to eliminate skin and subcutaneous fat only. Therefore, although the abdominal region may appear smoother post-operation, the overall size or volume of the stomach will remain unchanged.
Reducing Visceral Fat: Lifestyle and Surgical Approaches
The most effective strategy to mitigate visceral fat involves a combination of a nutritious diet and consistent physical activity. Alternatively, in some severe cases, bariatric surgery might be recommended.
Patients are consistently advised that adopting a healthy lifestyle is the optimal way to decrease visceral belly fat. Consuming a balanced diet replete with whole foods, lean proteins, fruits, vegetables and reducing intake of processed foods and sugars, coupled with regular physical exercise, not only aids in reducing waist circumference but also decreases the risk of chronic diseases.
If you're contemplating a surgical approach to eliminate belly fat, it's crucial to engage in a comprehensive discussion with a specialist plastic surgeon, such as those at Centre for Surgery, to understand the procedure, its risks, benefits and suitability for your case.
Optimising Results from Liposuction or Abdominoplasty
To ensure optimal outcomes from plastic surgery procedures such as a liposuction or tummy tuck, it's advisable to be as close to your ideal weight as possible. It's important to remember that these procedures aren't meant to serve as weight loss solutions. Instead, they're classified as body contouring procedures designed to reshape and refine the physical form.
If you're contemplating either of these surgical interventions, it's generally recommended that you are within 5kg of your ideal body weight. Furthermore, it's crucial to demonstrate the capability of maintaining a stable weight. A fluctuating weight could potentially compromise the results of the procedure, as significant weight gain or loss post-surgery could alter the newly contoured body shape. Thus, commitment to a balanced diet and regular exercise regime is key to sustaining surgical outcomes.
Frequently Asked Questions: Abdominal Fat and Cosmetic Surgery
How can I identify the type of fat I have?
Typically, individuals possess a combination of both types of fat. On average, about 90% of belly fat tends to be subcutaneous, with the remaining 10% being visceral. However, these percentages can fluctuate based on individual weight and overall health conditions.
What is the appearance of subcutaneous fat?
Subcutaneous fat constitutes the layer of belly fat that resides directly beneath your skin. You can easily grab or 'pinch' this type of fat using your fingers. It often manifests visually as an 'apron' or 'pooch' of fat around the belly area, or as 'love handles' on the sides of the waist.
How does visceral fat present itself?
Visceral belly fat is located deep within the abdominal cavity, enveloping the internal organs. Unlike subcutaneous fat, this type of fat is not tangible; you can't 'pinch' it with your fingers. Visually, it often gives the appearance of a hard and protruding waistline.
What are the best methods to eliminate abdominal fat?
The most effective approach to shedding belly fat involves a combination of a balanced diet and regular exercise. Engaging in cardiovascular and aerobic activities can facilitate the reduction of both visceral and subcutaneous belly fat. If a significant amount of weight needs to be lost, considering bariatric surgery might be beneficial.
Which cosmetic surgery procedure can give me a flat stomach?
Abdominoplasty, more commonly referred to as a tummy tuck, is the most suitable cosmetic surgery procedure to achieve a flat stomach.
Which surgical procedure is best suited for removing abdominal fat?
The most efficacious surgical procedures targeting belly fat typically involve liposuction or abdominoplasty, also known as a tummy tuck.
How much belly fat can be removed through a tummy tuck?
A tummy tuck procedure has the potential to remove up to 5kg of fat from the abdomen. However, this figure can vary significantly between individuals and should only be considered as a general guideline rather than an absolute quantity.
How does liposuction differ from a tummy tuck?
Abdominoplasty, or tummy tuck surgery, involves the removal of excess skin and subcutaneous fat from the lower abdomen. On the other hand, liposuction primarily focuses on the extraction of subcutaneous fat.
Get Rid of Belly Fat at Centre for Surgery
At Centre for Surgery, we offer comprehensive solutions to help you eliminate belly fat effectively and safely. Our experienced plastic surgeons are adept at a range of procedures, each one tailored to meet individual needs and deliver optimal results.
One such procedure we offer is liposuction, which is an excellent technique for removing subcutaneous fat – the type of fat located directly beneath the skin. Liposuction targets specific areas of stubborn fat that have been resistant to diet and exercise.
In addition to liposuction, we also offer abdominoplasty, more commonly referred to as a tummy tuck. This procedure is especially effective for individuals who have excess skin and fat, typically following substantial weight loss or pregnancy. During an abdominoplasty, excess skin and fat are removed from the abdomen, resulting in a flatter and firmer abdominal area.
RELATED: How to Tighten Loose Skin After Pregnancy
For those with a significant amount of weight to lose, bariatric surgery may be recommended as the most effective option. This procedure can assist in significant weight reduction, which in turn will help to reduce both visceral and subcutaneous belly fat.
Centre for Surgery also provides supportive postoperative care and guidance, with recommendations on maintaining a healthy diet and regular exercise to help keep belly fat at bay  after your procedure.
Keep in mind that every patient's body is unique, and what works best for one person may not be the best solution for another. Our surgeons will carefully evaluate your case and discuss with you the most appropriate procedures that align with your goals and health status.
Therefore, if you are considering a surgical procedure to get rid of belly fat, we invite you to schedule a consultation with us at Centre for Surgery. Our experienced and empathetic team will be more than happy to guide you through your journey towards achieving the body contour you desire.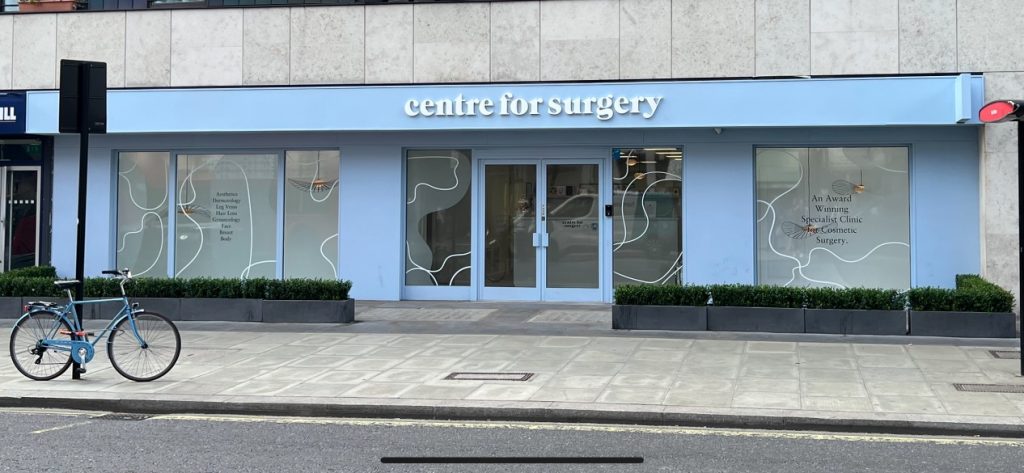 Amazing from start to finish, the communication was the main thing was fully informed and looked after, on the day of my breast augmentation, the staff were fab and made me feel at ease through out the whole process. Thank you so much.
Mohammed Farid
18/11/2021
I've had such a great experience with excellent advice, care and attention and surgical treatment (gynaecomastia) - I can fully endorse the treatment I have received from Centre for Surgery with absolutely no qualms at all. Brilliant in every way - thank you all so much.
Caroline Thorpe
14/11/2021
Very pleased with my whole experience of having a procedure. Was so nervous about getting treatment and i was reassured and felt so comfortable throughout thanks to the amazing nurses. I definitely made the right decision to have breast augmentation at centre for surgery with dr erel.
Melissa Briggs
08/11/2021
So glad I went with centre for surgery, the whole process went very smoothly from the consultations down to the actual day of the procedure. I was so nervous on the day but the whole team put me at ease and I'm happy with my results as I feel a lot more comfortable wearing certain clothes now. My surgeon was Alberto Di Giuseppe who performed a breast Augmentation on me, and I would definitely recommend as he was very clear on what the outcome of the surgery would be and which size would look the best for my frame.
Couldn't be happier with Dr Tillo work,i had my breast surgery one week ago and so happy with the results so far,all the staff are extremely nice and very supportive,i would definitely recommend their services,thank so much
From start to the finish everything was perfect for tummy tuck surgery. All staff is very friendly and the aftercare has been good. The Doctor and the nurse team was fantastic. I'm so happy...result is amazing. Thank you!!!
This was overall a great experience, all the staff at Centre for Surgery were friendly and put me at ease. It is a nerve wracking thing to go through an op but the staff were so nice. Mr Ertan has got a great team around him. On the day of the operation everything went smoothly to plan, there was no delay or holdups, I had another consultation with Mr Ertan who confirmed what was going to be done and that I was still happy to proceed. I was prepped for the procedure, I met with the anaesthetist who again was really nice and put me at ease explaining his role. After the procedure I woke up with the nurse by my side making sure I was OK and checking on me, I was able to stay in the clinic until I was ready to leave and was not rushed at all. I was well looked after from the start to the point when I was discharged. Post operation I was staying at a local hotel it was so close there was no point in even getting a taxi and I was able to walk back where my partner was waiting for me. I was expecting a lot of bruising to both my eyes but there was very little if any by the time the cast came off after 7 days, I am now at the two week post operation point and it is healing well with no outwardly visible bruising or scaring. The next milestone is a checkup at the 6 week point with my surgeon. If you're thinking of having something like this done I would highly recommend getting in touch with Centre for Surgery.
The staff at Centre for Surgery were very kind and accommodating. They answered any questions I had about the procedure and were constantly checking up on me. A special thank you to Christina for all her support throughout.
I would just like to state the quality of care received from the nurses at Centre for Surgery was beyond the highest level. Sophie takes her patient care to another level beyond words. She always puts me at ease. She is there for me even at awkward hours just when I mostly needed reassurance and she is one of the most compassionate nurses I have come across and demonstrates her passion naturally for caring for others. She totally deserves recognition at its finest and thank you for always being there for me. 😍