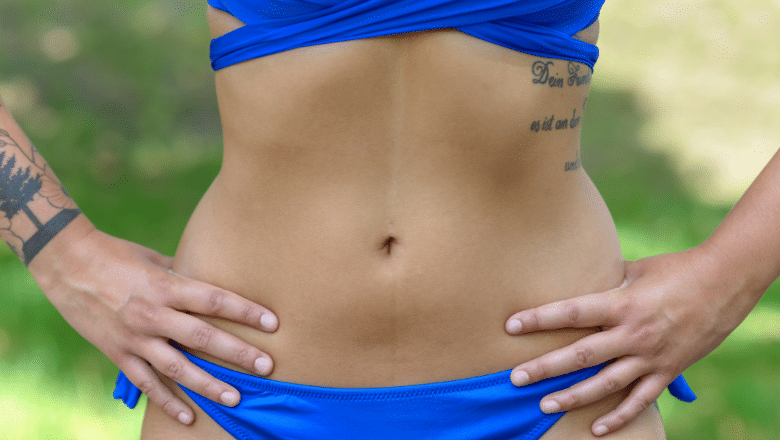 Achieving a Flat Stomach: Options through Diet, Exercise, and Plastic Surgery
If you're looking to achieve a flat stomach, there are several options available to you, including diet, exercise, and plastic surgery. Many individuals struggle with their tummy area, even after losing weight, and seek ways to eliminate the stubborn belly bulge. Understanding the various approaches and debunking common myths can help you make informed decisions on how to attain a flatter stomach.
Diet plays a crucial role in shaping your abdominal area. Incorporating a balanced and nutritious diet can aid in reducing overall body fat, including the tummy region. Focus on consuming whole foods, including lean proteins, fruits, vegetables, whole grains, and healthy fats. Avoid processed foods, sugary drinks, and excessive salt intake, as they can contribute to bloating and water retention.
Physical exercise is another key component in achieving a flat stomach. Engaging in regular cardiovascular exercises, such as jogging, swimming, or cycling, helps burn calories and reduce excess body fat. Additionally, targeted abdominal exercises, like crunches, planks, and leg raises, can strengthen and tone the underlying muscles, enhancing the appearance of your stomach.
However, despite diligent diet and exercise, some individuals may find that they are unable to achieve the desired results. In such cases, plastic surgery can be an effective solution. Two common procedures performed to address abdominal contouring are liposuction and tummy tuck.
Liposuction is a surgical procedure that involves the removal of excess fat deposits from specific areas of the body, including the abdomen. It can effectively eliminate stubborn fat pockets, resulting in a flatter stomach and improved body contour. During the procedure, a small incision is made, and a cannula is used to suction out the excess fat.
RELATED: How to get a flat stomach with liposuction
A tummy tuck, also known as abdominoplasty, is a more extensive surgical procedure that not only removes excess fat but also tightens the underlying muscles and removes loose skin. This procedure is particularly beneficial for individuals who have experienced significant weight loss or have excess skin due to pregnancy or ageing. The surgeon will make an incision along the lower abdomen, remove excess skin and fat, and tighten the abdominal muscles for a more toned and flattened appearance.
RELATED: Tummy Tucks in London: The Ultimate Guide
At Centre for Surgery, our skilled plastic surgeons specialise in body contouring procedures and have extensive experience in helping patients achieve their desired body shape. We prioritise patient satisfaction and safety, ensuring that each procedure is tailored to the individual's unique needs and goals.
If you are considering plastic surgery to attain a flat stomach, we recommend scheduling a consultation with one of our expert surgeons. They will assess your specific concerns, discuss the available options, and provide personalised recommendations based on your body type and desired outcomes.
Remember, whether you choose diet, exercise, or plastic surgery, achieving a flat stomach requires dedication, consistency, and a holistic approach. By making informed decisions and working with qualified medical professionals, you can take steps towards achieving the abdominal contour you desire.
Diet Tips for Achieving a Flat Stomach
Achieving a flat stomach can be challenging, but with the right diet and lifestyle choices, you can work towards your goal. Here are some tips for a diet that promotes a flat tummy:
Reduce salt intake: Excessive salt consumption can lead to bloating and water retention, making your stomach appear distended. Limit your intake of salty foods and try to reduce the overall amount of salt in your diet. By reducing your daily salt intake by just 3 grams, your body can release retained water, helping to alleviate bloating.
Focus on whole foods: Make whole foods the foundation of your diet. Include plenty of fruits, vegetables, lean proteins, whole grains, and healthy fats in your meals. These nutrient-dense foods provide essential vitamins, minerals, and fibre while keeping your calorie intake in check. Avoid processed foods, sugary snacks, and unhealthy fats, as they can hinder your progress towards a flat stomach.
Stay hydrated: Drinking an adequate amount of water is essential for maintaining a healthy body and promoting a flat stomach. Proper hydration helps with digestion, flushes out toxins, and prevents bloating. Aim to drink at least eight glasses of water per day and avoid sugary drinks or excessive caffeine, as they can contribute to bloating and water retention.
Practice portion control: Controlling the portion sizes of your meals is crucial for achieving a flat stomach. Avoid overeating and focus on consuming balanced meals that include whole foods and sources of healthy fats, such as monounsaturated fats. This will ensure you provide your body with essential nutrients without overloading it with excess calories.
Incorporate green tea: While the evidence for green tea's direct impact on weight loss is inconclusive, some studies suggest a connection between green tea consumption and effective weight management. Green tea is believed to stimulate fat breakdown, provide a boost of energy, and enhance the fat-burning process. Incorporating green tea into your diet can be a healthy and refreshing choice, but it's important to remember that it's not a magic solution on its own.
Physical Exercises to Achieve a Flat Tummy
A flat and sculpted abdomen is often desired, but achieving it requires consistent effort and dedicated training. Incorporating specific exercises into your routine can help you work towards a flat tummy, whether you prefer to exercise at home or at the gym. Here are some effective physical exercises to target and strengthen your abdominal muscles:
Crunches: Crunches are a classic exercise for targeting the abdominal muscles. Begin by lying on your back on a mat. Place your hands behind your neck or crossed over your chest. Engage your abdominal muscles to lift your upper body approximately 15 centimetres off the ground. Hold this position for three breaths, inhaling and exhaling. You can also incorporate variations of crunches, such as using weights, to increase the intensity.
Plank: The plank is an effective exercise for strengthening the core muscles. Begin by lying face down on the mat, resting on your forearms, elbows, and the tips of your toes. Maintain a straight line from your head to your heels, engaging your abdominal muscles. Hold this position for 30 seconds to one minute. If you are new to planks, start with shorter durations and gradually increase the time as you build strength. You can also try side planks to target the oblique muscles of the abdomen.
Mountain Climbers: Mountain climbers are a dynamic and high-intensity interval training (HIIT) exercise that can help with weight loss and abdominal muscle definition. Start in a plank position on the mat, with your palms pressed firmly into the floor directly under your shoulders and your legs extended. Alternately bring your knees towards your chest, engaging your core muscles. Return to the starting position and repeat the exercise at a faster pace for 1-3 minutes.
It's important to note that focusing solely on abdominal exercises may not yield the desired results. Incorporating a combination of cardiovascular exercises, strength training, and a healthy diet is crucial for overall weight loss and achieving a flat tummy. Remember to consult with a fitness professional to ensure proper form and technique for these exercises.
Consistency and dedication are key when working towards a flat tummy. Be patient with your progress and aim for gradual improvements over time. By incorporating these exercises into your fitness routine and maintaining a balanced lifestyle, you can work towards achieving a flat and toned abdomen.
3 Myths You Should Disregard to Achieve a Flat Tummy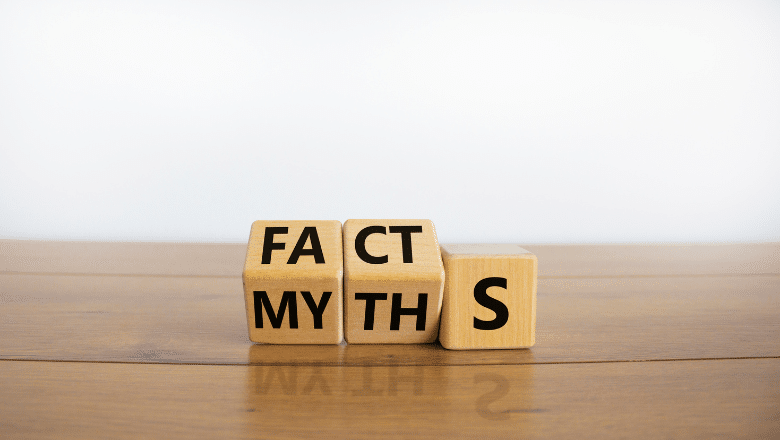 When it comes to achieving a sculpted stomach, there are numerous myths floating around that can lead you astray. It's important to separate fact from fiction to effectively work towards a flat tummy. Here are three popular myths that you should disregard:
You can eat anything as long as you exercise: Having a flat stomach requires more than just exercise. It is true that abs are made in the kitchen. Regardless of how much you exercise, if your diet consists of unhealthy and calorie-dense foods, it will be difficult to achieve muscle definition and reduce body fat. A healthy and balanced diet is crucial for both weight loss and muscle definition. Certain foods can aid in muscle development and help facilitate weight loss, so it's important to pay attention to what you eat.
Doing hundreds of sit-ups every day will give you a six-pack: While sit-ups are a popular exercise for targeting the abdominal muscles, simply doing a high volume of sit-ups alone will not magically eliminate the layer of fat covering your abs. Quality over quantity is key when it comes to abdominal exercises. Incorporating a variety of exercises such as squats, pull-ups, push-ups, and planks can effectively work the abdominal muscles. High-intensity interval training (HIIT) exercises performed 3-4 times a week are more beneficial than mindlessly doing hundreds of sit-ups each day.
Cardio is the most effective exercise for abs: While cardio exercises have their benefits for overall fitness and weight loss, they are not the sole solution for achieving well-defined abs. Incorporating interval exercises and sprints can help boost metabolism and burn calories more effectively. Additionally, weight training plays a crucial role in defining the abdominal muscles. A combination of cardiovascular exercises, strength training, and targeted abdominal exercises will yield better results in achieving a flat tummy.
Plastic Surgery Procedures for Sculpting the Abdominal Area
Achieving a flat and toned tummy is a goal for many individuals, and while diet and exercise play a significant role, there are instances where plastic surgery procedures can help you attain the desired results.
Liposuction and tummy tuck (abdominoplasty) are popular surgical options for contouring the abdominal area. It is important to note that these procedures are not substitutes for a healthy lifestyle, including a balanced diet and regular exercise. They are intended for individuals who are suitable candidates and have realistic expectations.
Liposuction
Liposuction is a widely performed procedure that focuses on removing excess fat cells from specific areas of the body, such as the abdomen and flanks. By precisely targeting and eliminating stubborn fat cells, liposuction can sculpt the abdominal region, resulting in a flatter tummy and a slimmer waistline. Ideal candidates for liposuction should be in good overall health and have adequate skin elasticity to ensure optimal outcomes. If there is significant sagging skin, additional procedures like skin excision may be required to achieve the desired results.
RELATED: Stomach Liposuction – How To Get Rid Of Tummy Fat
Tummy Tuck
Tummy tuck, also known as abdominoplasty, is a more extensive surgical procedure that addresses excess skin and fat in the lower abdomen. It can also involve repairing weakened or separated abdominal muscles, which often occur due to factors like pregnancy or weight fluctuations. During a tummy tuck, an incision is made along the lower abdominal area, and the excess skin and fat are removed. The abdominal muscles are then tightened, and the remaining skin is repositioned and sutured. This results in a smoother, firmer abdominal contour.
RELATED: Ideal Weight For Tummy Tuck
For some individuals, a combination of liposuction and tummy tuck also known as a Brazilian tummy tuck may be recommended by the plastic surgeon to achieve enhanced results. This approach allows for the removal of excess fat and skin while addressing muscle laxity, resulting in a more comprehensive abdominal transformation.
Frequently Asked Questions about Achieving a Flat Tummy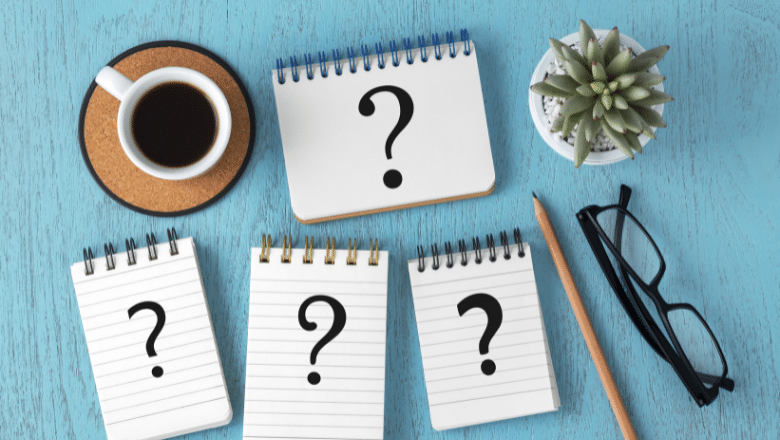 Is it possible to get a flat tummy within a month?
Achieving a flat tummy requires time and dedication. It is unlikely to happen within a short span of a month, unless you are committed to a consistent regimen of physical exercises and maintain a healthy diet. Even with plastic surgery, it may take some time for the full results to become visible. Patience and consistent efforts are essential for achieving optimal results.
Can I achieve a flat stomach without undergoing plastic surgery?
While diet and exercise can help in recontouring the abdominal area, the effectiveness varies depending on factors such as age, weight, and the condition of the abdomen. In many cases, patients find that diet and exercise alone are not enough to achieve the desired results, prompting them to consider plastic surgery. Procedures like liposuction or tummy tuck are commonly performed to remove excess fat and skin from the abdomen, resulting in a flatter tummy.
Will liposuction alone provide a flat tummy?
Liposuction primarily targets subcutaneous fat, which is the fat located beneath the skin in the abdominal area. If you do not have excess skin or visceral fat, liposuction can be an effective solution for achieving a flat tummy. However, if you have experienced weight loss and have loose skin or excess fat in the abdominal area, a tummy tuck procedure may be recommended.
When can I expect to see the results after a tummy tuck?
Like any surgical procedure, it takes time for the final results of a tummy tuck to become evident. After the surgery, there will be swelling and bruising in the abdominal area, which can affect the appearance of a flat tummy in the initial weeks. However, after approximately three months, the swelling should subside, and the final results of the procedure should become more apparent. At this point, you can enjoy the benefits of a flat and firm tummy.
Get a Flat Tummy with Centre for Surgery
At Centre for Surgery, we understand the desire to have a flat and toned tummy. Our dedicated team of experienced plastic surgeons is committed to helping patients achieve their goals through safe and effective procedures. Here's why you should choose Centre for Surgery for your abdominal contouring needs:
Expertise and Experience: Our plastic surgeons are highly skilled and have extensive experience in performing body contouring procedures. They stay up-to-date with the latest advancements in the field and employ state-of-the-art techniques to deliver exceptional results.
Comprehensive Range of Procedures: We offer a comprehensive range of surgical options to help you achieve a flat tummy. Whether you require liposuction to remove stubborn fat deposits or a tummy tuck to address loose skin and tighten abdominal muscles, our surgeons will tailor the procedure to your unique needs and goals.
Individualised Approach: We understand that each patient is unique, and we take a personalized approach to ensure the best possible outcomes. During your consultation, our surgeons will carefully evaluate your concerns, assess your medical history, and discuss your desired results. They will then create a customised treatment plan that addresses your specific needs.
Patient Safety and Comfort: At Centre for Surgery, patient safety and comfort are our top priorities. We operate in state-of-the-art facilities that adhere to the highest standards of safety and hygiene. Our team of dedicated medical professionals will provide you with comprehensive preoperative and postoperative care, ensuring a smooth and comfortable experience throughout your journey.
Outstanding Results: Our patients' satisfaction is a testament to our commitment to delivering outstanding results. We take pride in helping individuals achieve their aesthetic goals and boost their confidence. You can view before and after photos of our previous patients to get a glimpse of the transformative results we have achieved.
Patient-Centric Care: We believe in providing compassionate and patient-centric care. Our friendly and knowledgeable staff will guide you through every step of the process, addressing any concerns or questions you may have. We strive to create a supportive and welcoming environment, ensuring that you feel comfortable and well-informed throughout your treatment journey.
If you are looking to achieve a flat tummy and enhance your body contour, Centre for Surgery is here to help. Contact us today on 0207 993 4849 to schedule a consultation with one of our experienced plastic surgeons. Let us help you achieve the flat and toned tummy you've always desired.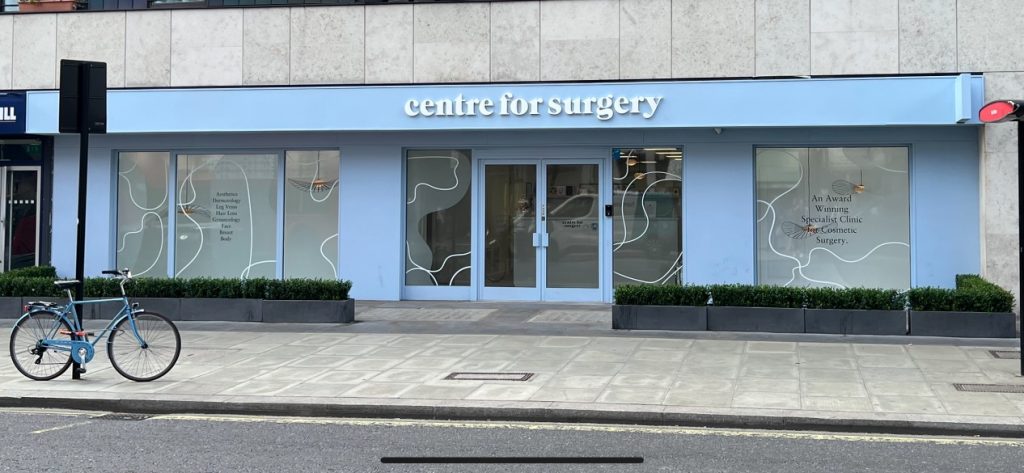 Amazing from start to finish, the communication was the main thing was fully informed and looked after, on the day of my breast augmentation, the staff were fab and made me feel at ease through out the whole process. Thank you so much.
Mohammed Farid
18/11/2021
I've had such a great experience with excellent advice, care and attention and surgical treatment (gynaecomastia) - I can fully endorse the treatment I have received from Centre for Surgery with absolutely no qualms at all. Brilliant in every way - thank you all so much.
Caroline Thorpe
14/11/2021
Very pleased with my whole experience of having a procedure. Was so nervous about getting treatment and i was reassured and felt so comfortable throughout thanks to the amazing nurses. I definitely made the right decision to have breast augmentation at centre for surgery with dr erel.
Melissa Briggs
08/11/2021
So glad I went with centre for surgery, the whole process went very smoothly from the consultations down to the actual day of the procedure. I was so nervous on the day but the whole team put me at ease and I'm happy with my results as I feel a lot more comfortable wearing certain clothes now. My surgeon was Alberto Di Giuseppe who performed a breast Augmentation on me, and I would definitely recommend as he was very clear on what the outcome of the surgery would be and which size would look the best for my frame.
Couldn't be happier with Dr Tillo work,i had my breast surgery one week ago and so happy with the results so far,all the staff are extremely nice and very supportive,i would definitely recommend their services,thank so much
From start to the finish everything was perfect for tummy tuck surgery. All staff is very friendly and the aftercare has been good. The Doctor and the nurse team was fantastic. I'm so happy...result is amazing. Thank you!!!
This was overall a great experience, all the staff at Centre for Surgery were friendly and put me at ease. It is a nerve wracking thing to go through an op but the staff were so nice. Mr Ertan has got a great team around him. On the day of the operation everything went smoothly to plan, there was no delay or holdups, I had another consultation with Mr Ertan who confirmed what was going to be done and that I was still happy to proceed. I was prepped for the procedure, I met with the anaesthetist who again was really nice and put me at ease explaining his role. After the procedure I woke up with the nurse by my side making sure I was OK and checking on me, I was able to stay in the clinic until I was ready to leave and was not rushed at all. I was well looked after from the start to the point when I was discharged. Post operation I was staying at a local hotel it was so close there was no point in even getting a taxi and I was able to walk back where my partner was waiting for me. I was expecting a lot of bruising to both my eyes but there was very little if any by the time the cast came off after 7 days, I am now at the two week post operation point and it is healing well with no outwardly visible bruising or scaring. The next milestone is a checkup at the 6 week point with my surgeon. If you're thinking of having something like this done I would highly recommend getting in touch with Centre for Surgery.
The staff at Centre for Surgery were very kind and accommodating. They answered any questions I had about the procedure and were constantly checking up on me. A special thank you to Christina for all her support throughout.
I would just like to state the quality of care received from the nurses at Centre for Surgery was beyond the highest level. Sophie takes her patient care to another level beyond words. She always puts me at ease. She is there for me even at awkward hours just when I mostly needed reassurance and she is one of the most compassionate nurses I have come across and demonstrates her passion naturally for caring for others. She totally deserves recognition at its finest and thank you for always being there for me. 😍