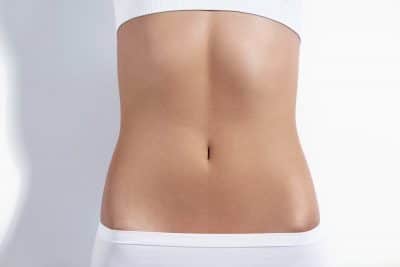 Stomach liposuction is one of the most effective ways of getting rid of belly fat for people who have unsuccessfully tried dieting and exercise. Excess stomach fat is an increasingly common problem as a result of sedentary western lifestyles with highly calorific diets and little or no exercise. Many often turn to a number of potential alternatives such as weight loss pills when dieting and exercising fail. The best way to get a flat stomach is with stomach lipo for permanent and effective results.
Liposuction Before And After Photos
Stomach liposuction is a cosmetic surgical procedure involving the removal of resistant areas of excess fat using specialised extraction cannulas connected to a vacuum suction source. The end result is a stomach that appears more controlled and flatter. Abdominal lipo can be used to remove excess fat from the entire abdomen including the lower and upper parts. Some patients may choose to have liposuction to the lower abdomen only however most patients will have full abdominal liposuction for enhanced body contouring results. Many patients come to us complaining about having a 'muffin top' or trouser bulge. This is an area used to describe excess fat which bulges over the belt area of trousers and can be a significant source of distress to many people.
Tummy tuck or abdominoplasty surgery is commonly confused with stomach liposuction but it is important to bear in mind that these are two entirely separate surgical procedures with different aims and objectives. Tummy tuck surgery involves the removal of excess skin and fat and may be combined with abdominal muscle tightening if muscle bulging is present. Stretch marks or striae may appear over the abdomen with excessive weight gain. Liposuction is not a recognised treatment for stretch marks. A tummy tuck can be used to remove stretch marks on the stomach but we find one of the most effective non-surgical treatments to be Morpheus8 for stretch mark removal.
Can stomach lipo be combined with other procedures?
Abdominal lipo can be carried out in combination with other body contouring procedures which include 360 liposuction of the entire midsection and liposuction of the thighs. Fat transfer surgery involves the removal of unwanted fat from other areas of the body followed by the injection into the buttocks or breasts to enhance volume and projection. Stomach liposuction is commonly carried out before the fat transfer. The Brazilian butt lift procedure involves 360 lipo which includes stomach liposuction before fat transfer to the buttocks.
Many people may have pre-existing loose skin and stomach liposuction alone is not an effective treatment to tighten loose or wrinkled abdominal skin. The best treatment to remove loose skin on the stomach is an abdominoplasty combined with stomach liposuction for the effective removal of both loose skin and excess fat. This results in a stomach with tighter skin and a flatter appearance. Many women may develop loose skin after childbirth. Stomach liposuction itself may result in loose skin in a small number of cases.
Mummy makeover surgery is a combination procedure which often involves stomach liposuction combined with a tummy tuck or abdominoplasty and a breast procedure whether breast augmentation or a breast lift. Breast augmentation can be carried out with breast implants, breast fat transfer or both techniques as part of a hybrid breast augmentation procedure. A breast augmentation may also be combined with a breast lift to improve the shape of saggy breasts caused by breastfeeding. Mummy makeover surgery can result in a dramatic improvement in a woman's body shape and help restore her appearance to the prepregnancy state. Mummy makeover surgery can be carried out in one surgical procedure which means that patients only have one recovery period. This is highly convenient for many patients who may not be able to commit to having multiple surgical procedures each with its own required recovery period. Women who have undergone pregnancy and childbirth commonly come to us to get a flat stomach with a mummy makeover procedure. Stomach liposuction is one of the most popular requested components of a mummy makeover.
Cellulite affects many women are most commonly affects the thighs and buttocks but can also affect the stomach area. Our surgeons specialise in CelluTite which is a radio frequency skin tightening procedure designed to get rid of cellulite. CelluTite can be combined with stomach liposuction to achieve a flat stomach and get rid of cellulite in the same procedure.
The best ways to get rid of cellulite
Men are increasingly aware of the benefits of stomach lipo for getting rid of belly fat and regularly choose to combine this procedure with male breast reduction surgery. This procedure involves gynaecomastia surgery to get rid of male breast glands. Combining this procedure with stomach lipo helps to achieve a flatter and more contoured midsection to complement a tighter and flatter-looking chest.
Discussing the options for combining stomach liposuction with another procedure can be carried out at your face-to-face consultation with one of our experienced surgeons.
Why choose Centre for Surgery?
We are renowned for our expertise in liposuction whether carried out alone or in combination with another body contouring procedure such as fat transfer or an abdominoplasty.
Centre for Surgery is a specialist London cosmetic surgery clinic with a commitment to providing cosmetic surgery tailored to the individual patient
Our stomach lipo surgeons are highly trained and fully GMC registered
We carry out hundreds of stomach Lipo procedures each year at our Baker Street clinic
Liposuction is our signature treatment with thousands of satisfied patients
Our anaesthetists are experts in intravenous anaesthesia which has a number of benefits including less dizziness and a quicker postoperative recovery without the risk of sickness
Our post-operative nursing team will be reviewing you regularly after your procedure starting from the day after your procedure
We are regulated by the Care Quality Commission and all our doctors are fully registered with the GMC
Our state-of-the-art specially designed clinic is located on Baker Street in Marylebone, London.
How much does stomach liposuction cost?
Stomach liposuction counts as one area of lipo and prices start from £3500 at Centre for Surgery. If you plan to have more areas of liposuction or combine the procedure with a tummy tuck or fat transfer then the overall price of the procedure will increase.
360 liposuction prices start from £6000 and involve liposuction to the entire midsection which includes the abdomen, flanks, and back.  You will first need to have a face-to-face consultation with one of our expert plastic surgeons at our Baker Street clinic. The cost of stomach lipo includes a complimentary surgeon consultation, preoperative and postoperative nursing care, anaesthetist costs, facility costs and your own dedicated patient coordinator to act as your personal point of contact throughout your journey with us at Centre for Surgery.
Any stomach lipo prices given online should be viewed as a rough guide. Once you have had your stomach liposuction consultation, your patient coordinator will give you a full quotation with a breakdown of the costs. Please be aware that liposuction in common with all other types of cosmetic surgery incurs that as it is considered a procedure for the improvement of cosmetic appearance and not for a medical reason. Liposuction is not routinely available on the NHS and you will have to have treatment at a private clinic.
What are the causes of excess stomach fat?
There are two principal types of fat found in the human body, subcutaneous fat and visceral fat. Visceral fat can be found enveloping organs found in the abdomen and pelvis including the liver, stomach and intestine. Patients who have high amounts of visceral fat are at higher risk of developing certain medical conditions including type two diabetes and cardiovascular disease. Liposuction cannot remove visceral fat. In contrast, subcutaneous fat is the fact that is directly located beneath the skin and can be easily pinched between finger and thumb. Subcutaneous fat can be removed with liposuction. The two primary causes that result in the development of excessive stomach fat include a diet high in calories and having a sedentary lifestyle with little or no exercise.
Highly calorific foods that are linked with the development of stomach fat include foods with high quantities of refined sugar such as sweets and fizzy drinks and fast food. Many of these types of foods have low levels of protein which causes people to feel less full and therefore prone to eating more of these types of foods. A low fibre diet is also linked with weight gain. We would recommend consuming whole-grain, vegetables, nuts, seeds and sweet potatoes. These types of foods may result in a reduced likelihood of developing stomach fat. People who drink excessive quantities of alcohol have a higher risk of developing stomach fat. Many types of alcoholic beverages are calorie-dense including beer and red wine. Many alcohol products also contain large quantities of sugar. The best way to reduce stomach fat is to reduce or eliminate alcohol.
The UK population has become increasingly inactive as more jobs are increasingly sedentary in nature. Moving around less means we are more likely to develop too much stomach fat. The NHS guidelines recommend 30 minutes of continuous exercise which keeps your heart rate elevated approximately five times each week. Spreading out the exercise sessions is increasingly beneficial to keep your basal metabolism elevated. Regular physical exercise should be combined with being more mobile and you should minimise time spent watching television.
Stomach fat is directly linked with a poor diet and physical inactivity although in some cases, other factors may contribute to the formation of stomach fat. Women who are approaching menopause may find they are more prone to developing excessive fat which may be localised to the stomach as a result of a decline in oestrogen levels. Our genetics also contribute to how much stomach fat we may have. Overall well-being is also very important and extracurricular activities as well as rest and relaxation help to reduce stress levels. People with high-stress levels are more likely to make bad eating choices with a subsequent risk of developing excess stomach fat. You should also make sure to get a minimum of 7 to 8 hours of sleep each night and avoid drinking alcohol just prior to going to bed to reduce belly fat.
Is liposuction the only way to reduce belly fat?
If you are keen to lose stomach fat, one of the most effective ways of losing stomach fat and keeping it off in the long term is to adopt healthy lifestyle habits. You should begin by focusing on your dietary intake with an increase in more whole foods including more vegetables, fruit, whole-grain and lean protein. You should keep away from calorie-dense foods such as hamburgers, French fries and sweetened fizzy drinks. If you drink alcohol, you should focus on reducing overall alcohol intake to achieve a flatter stomach. NHS guidelines currently recommend both women and men consume a maximum of 14 units per week to reduce the risk of alcohol-related issues including weight gain.
Regular exercise is also crucial and carrying out 30 minutes of moderate-intensity exercise five times a week is important to introduce into your normal daily routine. If you have an office-based role, you should try to get up from your desk every hour to reduce prolonged periods of inactivity.
There are a number of online weight loss products readily available including weight loss supplements, tablets or pills which all claim to reduce stomach fat. These products have different mechanisms of action with some agents aimed at increasing your basal metabolism while others may function as appetite suppressants. Many of these products are easily available from High Street health food outlets or may be available on a medical prescription from your primary healthcare provider. Relying on these products alone to reduce stomach fat is not wise. Many have no proven benefit and those that do should be used alongside a sensible diet and program of regular exercise. Pills for weight loss should not be viewed as an overnight solution for losing weight and may not be for everyone with some people having medical conditions which prevent their use. It is always important to have a full medical assessment prior to starting weight loss supplements.
Many people have resistant stomach fat despite eating a healthy diet and carrying out regular exercise. Whatever is tried including many types of abdominal crunches, this stubborn fat does not improve. Fortunately, there is a highly effective solution in the form of stomach liposuction. Getting rid of stomach fat with liposuction is commonly carried out at Centre for Surgery in London for patients who have tried diet and exercise. Even with successful stomach liposuction, it is still important to maintain a healthy diet and regular exercise. Stomach lipo should not be viewed as a replacement for a healthy lifestyle. Our surgeons carry out stomach liposuction most days of the week and are recognised experts in the assessment and management of patients with belly fat who are unable to achieve a flat stomach. Give us a call today on 0207 993 4849 to learn more about what stomach liposuction involves with a consultation at our purpose-built Baker Street clinic in Marylebone, London.
Amazing from start to finish, the communication was the main thing was fully informed and looked after, on the day of my breast augmentation, the staff were fab and made me feel at ease through out the whole process. Thank you so much.
Mohammed Farid
18/11/2021
I've had such a great experience with excellent advice, care and attention and surgical treatment (gynaecomastia) - I can fully endorse the treatment I have received from Centre for Surgery with absolutely no qualms at all. Brilliant in every way - thank you all so much.
Caroline Thorpe
14/11/2021
Very pleased with my whole experience of having a procedure. Was so nervous about getting treatment and i was reassured and felt so comfortable throughout thanks to the amazing nurses. I definitely made the right decision to have breast augmentation at centre for surgery with dr erel.
Melissa Briggs
08/11/2021
So glad I went with centre for surgery, the whole process went very smoothly from the consultations down to the actual day of the procedure. I was so nervous on the day but the whole team put me at ease and I'm happy with my results as I feel a lot more comfortable wearing certain clothes now. My surgeon was Alberto Di Giuseppe who performed a breast Augmentation on me, and I would definitely recommend as he was very clear on what the outcome of the surgery would be and which size would look the best for my frame.
Couldn't be happier with Dr Tillo work,i had my breast surgery one week ago and so happy with the results so far,all the staff are extremely nice and very supportive,i would definitely recommend their services,thank so much
From start to the finish everything was perfect for tummy tuck surgery. All staff is very friendly and the aftercare has been good. The Doctor and the nurse team was fantastic. I'm so happy...result is amazing. Thank you!!!
This was overall a great experience, all the staff at Centre for Surgery were friendly and put me at ease. It is a nerve wracking thing to go through an op but the staff were so nice. Mr Ertan has got a great team around him. On the day of the operation everything went smoothly to plan, there was no delay or holdups, I had another consultation with Mr Ertan who confirmed what was going to be done and that I was still happy to proceed. I was prepped for the procedure, I met with the anaesthetist who again was really nice and put me at ease explaining his role. After the procedure I woke up with the nurse by my side making sure I was OK and checking on me, I was able to stay in the clinic until I was ready to leave and was not rushed at all. I was well looked after from the start to the point when I was discharged. Post operation I was staying at a local hotel it was so close there was no point in even getting a taxi and I was able to walk back where my partner was waiting for me. I was expecting a lot of bruising to both my eyes but there was very little if any by the time the cast came off after 7 days, I am now at the two week post operation point and it is healing well with no outwardly visible bruising or scaring. The next milestone is a checkup at the 6 week point with my surgeon. If you're thinking of having something like this done I would highly recommend getting in touch with Centre for Surgery.
The staff at Centre for Surgery were very kind and accommodating. They answered any questions I had about the procedure and were constantly checking up on me. A special thank you to Christina for all her support throughout.
I would just like to state the quality of care received from the nurses at Centre for Surgery was beyond the highest level. Sophie takes her patient care to another level beyond words. She always puts me at ease. She is there for me even at awkward hours just when I mostly needed reassurance and she is one of the most compassionate nurses I have come across and demonstrates her passion naturally for caring for others. She totally deserves recognition at its finest and thank you for always being there for me. 😍