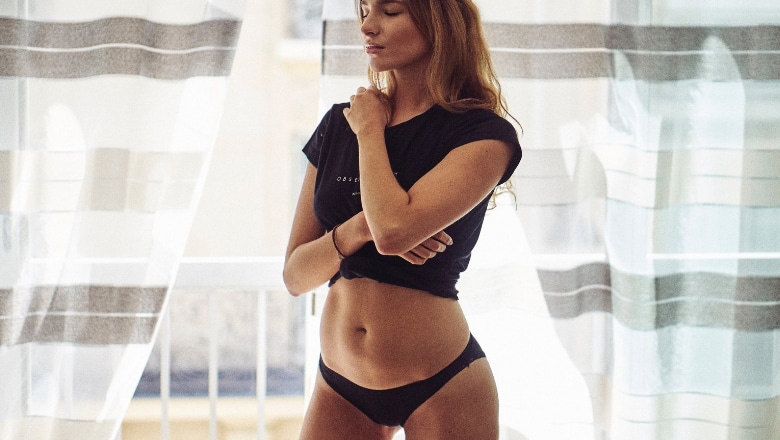 There are a number of recognised ways for people to get a flat stomach. Diet and exercise are recognised as non-surgical ways to flatten the stomach. However, liposuction is a highly effective method of getting a flat stomach when diet and exercise fail.
The importance of diet
Most people can achieve weight loss by making certain key changes to their diet which will be beneficial in achieving a flatter stomach. One of the most important ways people can have successful weight loss is by significantly reducing their intake of sugar as a means of achieving a flat stomach. Getting rid of sugar in your diet has a number of key health benefits including reducing your risk of developing cardiovascular disease and type two diabetes.
Although reducing sugar intake will be highly effective as a weight-loss measure, many people should also be reviewing their weekly alcohol intake. Many people are often unaware of how much sugar certain types of beer and wine contain which often matches the sugar content of many fizzy drinks. Consuming too much alcohol will contribute to gradual weight gain and the excess weight may be localised to the stomach region in particular.
It is important to you eliminate fizzy drinks from your diet. As well as containing significant amounts of sugar, the carbonated nature of most fizzy drinks can contribute to a feeling of bloating. We would recommend consuming other fluids such as water or unsweetened beverages such as green tea or mint tea. Scientific research has consistently shown many types of green tea to help in reducing the amount of belly fat accumulating.
Carbohydrate intake should be reviewed and reducing the intake of refined carbohydrates such as white bread, white pasta and potatoes will help with successful weight loss. Many types of carbohydrates can be replaced with whole food equivalents such as whole-grain bread or brown pasta. Protein forms a significant part of a healthy diet and you should focus on consuming lean types of protein such as chicken breast, eggs and whitefish. Increasing the amount of protein in the diet relative to carbohydrates and fat will contribute to a higher rate of calorie burn.
Whilst reducing your overall fat intake will be beneficial in losing weight, there are certain types of fats which are regarded to be good types of fat such as monounsaturated fats which include many types of oily fish, nuts, seeds and avocado. Increasing the intake of these types of fats relative to saturated fats will help to reduce belly fat.
Why can't we stay away from junk food?
Eating a varied and healthy diet will be beneficial over the long term and healthy foods include whole-grain, nuts, vegetables, fruits, low-fat dairy, whitefish and unprocessed chicken, beef and lamb. Vitamins and minerals such as iron, vitamin C and zinc are found in many types of foods including green leafy vegetables and beef and lamb.
Many patients can track their success in losing weight by keeping a food diary. This will enable you to avoid certain types of junk food as well as give me an idea of how many calories are being consumed each day. This will help you to identify healthy foods and be more aware of what is going into your body. Nowadays many patients can use one of the many popular food apps which are available online and are easily accessible on a smartphone.
Regular physical exercise
There are numerous reasons why people should carry out regular exercise. Regular cardiovascular exercise has been proven to improve both mental health and physical health as well as being a highly effective weight loss aid alongside a healthy diet. For people who are keen in losing weight from their stomach to achieve a flatter stomach, there are a number of potential exercise routines they could carry out.
Best diet and exercise plan post liposuction
Cardiovascular exercise is one of the most effective methods of improving the strength of your core comprised of the muscles in your midsection. Focusing on certain types of aerobic exercise will help to achieve a flat stomach over time. Most exercise specialists recommend approximately 30 minutes of moderate-intensity cardiovascular exercise such as jogging, cycling or swimming. People who regularly walk each day will have a greater chance of getting rid of stubborn belly fat.
Cardiovascular exercises should be supplemented by a program of weight training involving certain types of resistance exercises. People who lose weight will often develop a certain amount of muscle loss and combining many types of resistance training will help to mitigate this. Patients can also benefit from improving the size of their waist and the tone of their midsection.
Once you have developed a good level of heart and lung fitness with aerobic exercise, you may wish to consider high-intensity training (HIT) for effective weight loss over the long term and developing a flatter stomach. High-intensity training involves carrying out vigorous bouts of activity such as running or rowing followed by a short period of rest in between cycles. Many people with busy occupations often lack the time commitment required for certain types of aerobic exercise. The advantage of high-intensity training is its much shorter time requirement with 10 to 20 minutes of training often being enough each day.
Abdominal crunches and Pilates will also contribute to the strengthening of your abdominal muscles and getting rid of excess stomach fat.
Liposuction and body contouring
Sometimes despite eating a healthy diet and carrying out regular exercise, many people are unable to achieve a flat stomach. Many patients will have lost a significant amount of weight as a result of bariatric surgery and may be left with a significant amount of loose skin around the stomach. At Centre for Surgery, our surgeons have the full range of surgical techniques available to achieve a flat stomach.
The most common cosmetic surgery procedure to get a flat stomach is liposuction. Liposuction involves the removal of stubborn areas of fat which are resistant to diet and exercise. The procedure involves using a specialised extraction cannula inserted through tiny incisions to remove fat aided by vacuum suction. The advantage of liposuction compared with other surgical methods is its quick recovery and short downtime. However, liposuction is unable to improve loose skin. If you have loose skin perhaps as a result of weight loss, other surgical techniques may be more appropriate.
Abdominoplasty surgery which is also known as a tummy tuck is designed to remove excess loose and sagging skin in the stomach. This loose skin develops most commonly as a result of massive weight loss, pregnancy or the natural ageing process. A tummy tuck effectively removes loose skin whilst tightening weakened abdominal muscles and is often combined with liposuction to contour and sculpt the abdomen. Tummy tuck surgery is effective for both women and men who are looking to achieve a flatter-looking stomach.
There are many different types of tummy tuck procedures available. We are able to offer the full range of abdominoplasty procedures at Centre for Surgery which includes a full tummy tuck, mini tummy tuck, Brazilian tummy tuck, Fleur-De-Lis abdominoplasty and a belt lipectomy or body lift. The most appropriate procedure will be selected based on your clinical concerns. Mini tummy tuck surgery is most appropriate for patients with localised areas of skin laxity between the umbilicus and the mons pubis. For patients with more generalised skin laxity affecting the abdomen, a full tummy tuck may be more appropriate and is often combined with a Liposuction. All types of abdominoplasty surgery are carried out as a day case at our state-of-the-art Baker Street clinic. This means you'll be able to go home later the same day and recover in the comfort of your own home.
Although a full tummy tuck focuses on the removal of excess skin, this procedure can be combined with liposuction to get rid of excess belly fat. This procedure is most commonly known as a Brazilian tummy tuck. Liposuction is designed to contour the stomach and remove stubborn areas of fat using power-assisted liposuction. We are fortunate to offer the safest and most effective types of liposuction for both women and men. Our surgeons believe power-assisted liposuction is the most effective type of liposuction compared with late a Liposuction or Vaser liposuction. These latter two techniques carry the significant risk of lumpy and uneven results and in the worst cases could lead to the development of skin burns. Our expert surgeons will be able to advise you on the most appropriate treatment once they have taken a medical history and carried out a thorough physical examination.
Amazing from start to finish, the communication was the main thing was fully informed and looked after, on the day of my breast augmentation, the staff were fab and made me feel at ease through out the whole process. Thank you so much.
Mohammed Farid
18/11/2021
I've had such a great experience with excellent advice, care and attention and surgical treatment (gynaecomastia) - I can fully endorse the treatment I have received from Centre for Surgery with absolutely no qualms at all. Brilliant in every way - thank you all so much.
Caroline Thorpe
14/11/2021
Very pleased with my whole experience of having a procedure. Was so nervous about getting treatment and i was reassured and felt so comfortable throughout thanks to the amazing nurses. I definitely made the right decision to have breast augmentation at centre for surgery with dr erel.
Melissa Briggs
08/11/2021
So glad I went with centre for surgery, the whole process went very smoothly from the consultations down to the actual day of the procedure. I was so nervous on the day but the whole team put me at ease and I'm happy with my results as I feel a lot more comfortable wearing certain clothes now. My surgeon was Alberto Di Giuseppe who performed a breast Augmentation on me, and I would definitely recommend as he was very clear on what the outcome of the surgery would be and which size would look the best for my frame.
Couldn't be happier with Dr Tillo work,i had my breast surgery one week ago and so happy with the results so far,all the staff are extremely nice and very supportive,i would definitely recommend their services,thank so much
From start to the finish everything was perfect for tummy tuck surgery. All staff is very friendly and the aftercare has been good. The Doctor and the nurse team was fantastic. I'm so happy...result is amazing. Thank you!!!
This was overall a great experience, all the staff at Centre for Surgery were friendly and put me at ease. It is a nerve wracking thing to go through an op but the staff were so nice. Mr Ertan has got a great team around him. On the day of the operation everything went smoothly to plan, there was no delay or holdups, I had another consultation with Mr Ertan who confirmed what was going to be done and that I was still happy to proceed. I was prepped for the procedure, I met with the anaesthetist who again was really nice and put me at ease explaining his role. After the procedure I woke up with the nurse by my side making sure I was OK and checking on me, I was able to stay in the clinic until I was ready to leave and was not rushed at all. I was well looked after from the start to the point when I was discharged. Post operation I was staying at a local hotel it was so close there was no point in even getting a taxi and I was able to walk back where my partner was waiting for me. I was expecting a lot of bruising to both my eyes but there was very little if any by the time the cast came off after 7 days, I am now at the two week post operation point and it is healing well with no outwardly visible bruising or scaring. The next milestone is a checkup at the 6 week point with my surgeon. If you're thinking of having something like this done I would highly recommend getting in touch with Centre for Surgery.
The staff at Centre for Surgery were very kind and accommodating. They answered any questions I had about the procedure and were constantly checking up on me. A special thank you to Christina for all her support throughout.
I would just like to state the quality of care received from the nurses at Centre for Surgery was beyond the highest level. Sophie takes her patient care to another level beyond words. She always puts me at ease. She is there for me even at awkward hours just when I mostly needed reassurance and she is one of the most compassionate nurses I have come across and demonstrates her passion naturally for caring for others. She totally deserves recognition at its finest and thank you for always being there for me. 😍