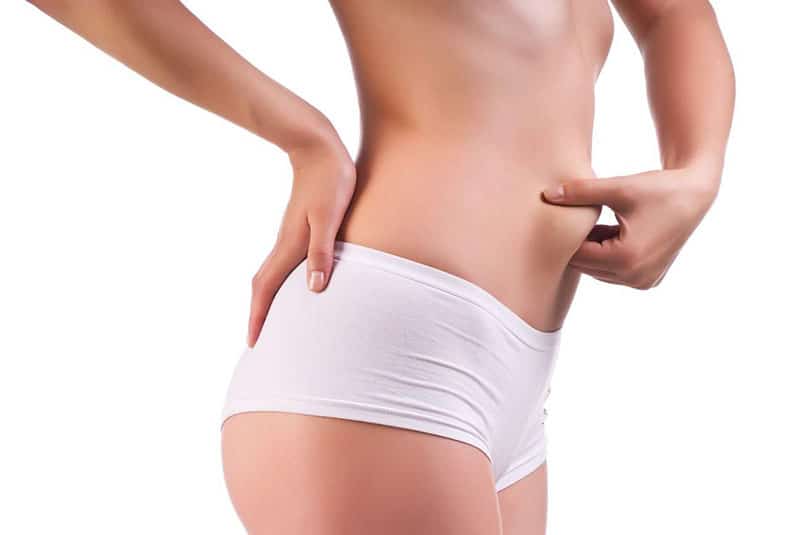 Vaser liposuction is a type of liposuction procedure and is also known as ultrasonic-assisted liposuction (UAL) involving the use of high energy ultrasonic vibrations designed to produce fat emulsification. This process is thought to improve the removal of fat using specially designed ultrasonic probes. Vaser lipo has decreased in popularity over the last 10 years due to the high number of unfavourable complications that have occurred as a result of the procedure. VASER stands for vibration amplification of sound energy with resonance. Vaser liposuction differs from other types of liposuction in that it is a thermal liposuction technique which means heat is produced from the cannulas.
What are the benefits and risks of Vaser liposuction?
Anyone who is thinking of having Vaser liposuction should make sure they carry out their research to learn about the potential risks of Vaser liposuction which are often underreported in the literature. Vaser liposuction is heavily marketed as a less invasive alternative to traditional liposuction that can be easily carried out under a local anaesthetic without the need for general anaesthesia.
At Centre for Surgery, many of our surgeons have previously used Vaser liposuction and have found both of these claims to be untrue. In fact, Vaser liposuction can be much more painful than traditional liposuction due to the significant amount of heat that the cannula generates during the procedure. Although the results from any type of liposuction including Vaser lipo can be permanent, this very much depends on patients maintaining a healthy lifestyle including eating healthily and exercising regularly.
The risks of Vaser lipo are greater when compared with other types of liposuction. Vaser lipo generates significant thermal energy which has the potential to injure the skin and in some cases may cause skin burns. The skin burns can be so significant that they may require future reconstructive surgery including fat grafting for adequate correction. Visor liposuction is well known for causing seroma formation as a result of damage to the body's lymphatic system. Whilst seromas can occur after any type of liposuction, they are particularly common after Vaser liposuction. At Centre for Surgery, our surgeons use power-assisted liposuction with the SAFElipo technique. SAFElipo is a non-thermal liposuction technique that does not carry the same risk of skin burns as Vaser Lipo does.
RELATED: What is SAFElipo?
How does Vaser liposuction compare with SAFElipo?
Although Vaser liposuction shares some similarities to other types of liposuction, there are a number of key differences. It is often claimed that Vaser liposuction allows for greater accuracy in fact the removal whilst preserving the connective tissue framework. This is not the case as Vaser lipo has the potential to injure the supporting connective tissue which often results in obvious rippling of the skin and contour abnormalities. These effects are commonly a result of injury to the connective tissue framework. Lumpy results and skin burns are common complications associated with Vaser liposuction and many patients often say they do not see any difference from the procedure as a result of the minimal volumes of fat removed. Vaser liposuction is not a recognised technique for the removal of larger amounts of fat. This is unlike SAFElipo which is ideal for the removal of small to large amounts of fat. Centre for Surgery offer both SmartLipo and BodyTite as alternatives to conventional liposuction using SAFELipo.
How much does Vaser Lipo cost?
Vaser lipo costs differ based on the number of treatment areas and the type of anaesthetic chosen. Prices for Vaser liposuction in the UK can start from approximately £2000 all the way up to £10,000 plus. Prices for Vaser liposuction can be much higher for patients considering high definition liposuction. Vaser lipo prices will be determined by the number of body areas being targeted, whether performed under local anaesthetic or general anaesthetic and whether the procedure is a primary or revision procedure.  Surgeons at Centre for Surgery in London specialise in a form of power-assisted liposuction known as SAFELipo which is known to be the gentlest and safest form of liposuction in the UK. Liposuction costs typically start from £3000 for single areas. Liposuction using the SAFELipo technique avoids many of the potential complications that are commonly seen with Vaser liposuction.
The exact cost of the procedure can be determined once you have had a face-to-face consultation with your surgeon for a full clinical assessment. Your dedicated patient coordinator will see you after your surgeon consultation to give you full costs for your liposuction procedure. Having liposuction under general anaesthetic will incur the extra costs of the anaesthetist and anaesthetic supplies.
Cosmetic surgery in the UK which includes liposuction is subject to VAT as is the case in many other European countries as the procedures are not designed for the treatment of disease or injury but are for the improvement of cosmetic appearance. Our expert plastic surgeons are renowned for their expertise in carrying out safe and effective liposuction procedures in an accredited medical environment at our specialist day surgery hospital in central London. Our treatment philosophy is based on providing the highest standards of medical care delivered by highly trained healthcare professionals using only state-of-the-art medical equipment.
Centre for Surgery does not offer Vaser liposuction
Ultrasonic-assisted liposuction techniques have undergone a number of updates over the years with the current Vaser lipo system being the third generation of ultrasonic-assisted liposuction. Despite the many updates, the procedure still carries an unacceptable risk profile with a number of cases each year of patients developing skin bands requiring subsequent corrective surgery. The Vaser lipo system when it was introduced to the UK was aggressively marketed to non-plastic surgeons who often lacked the skills and expertise in carrying out liposuction.
RELATED: Liposuction risks and how to avoid them
Many patients have come to us with unfavourable outcomes following Vaser liposuction and our surgeons are regularly called upon to assess and treat patients who have had Vaser liposuction elsewhere. Whilst in some cases, our surgeons have been able to effectively correct post-operative deformities caused by Vaser lipo using fat grafting, this has not always been the case due to the advanced nature of the botched Vaser lipo deformity. This sadly has resulted in many patients living with both significant chronic pain and an unacceptable cosmetic appearance. The lumpy results and skin burns that Vaser Liposuction can potentially cause remain a considerable risk for anyone considering having this form of liposuction.
Seroma formation is a relatively uncommon side-effect of liposuction but is particularly common after Vaser liposuction and this can often prevent the skin from healing correctly which often leads to post-operative contour abnormalities. Centre for Surgery has never offered Vaser liposuction and has no intention of offering this type of liposuction now or in the future due to the risks and complications the procedure can cause.
Centre for Surgery is the leading cosmetic surgery clinic located on Baker Street in the heart of Marylebone, central London. We are fortunate to have both surgical and non-surgical treatments across both our locations with all our nonsurgical treatments being delivered at 106 Crawford Street which is located three minutes' walk away from the Baker Street clinic. If you are keen to explore the benefits of liposuction, please get in touch today and speak to one of our friendly and knowledgeable patient coordinators to book a face-to-face consultation with an expert liposuction surgeon at the state-of-the-art Baker Street clinic.
Amazing from start to finish, the communication was the main thing was fully informed and looked after, on the day of my breast augmentation, the staff were fab and made me feel at ease through out the whole process. Thank you so much.
Mohammed Farid
18/11/2021
I've had such a great experience with excellent advice, care and attention and surgical treatment (gynaecomastia) - I can fully endorse the treatment I have received from Centre for Surgery with absolutely no qualms at all. Brilliant in every way - thank you all so much.
Caroline Thorpe
14/11/2021
Very pleased with my whole experience of having a procedure. Was so nervous about getting treatment and i was reassured and felt so comfortable throughout thanks to the amazing nurses. I definitely made the right decision to have breast augmentation at centre for surgery with dr erel.
Melissa Briggs
08/11/2021
So glad I went with centre for surgery, the whole process went very smoothly from the consultations down to the actual day of the procedure. I was so nervous on the day but the whole team put me at ease and I'm happy with my results as I feel a lot more comfortable wearing certain clothes now. My surgeon was Alberto Di Giuseppe who performed a breast Augmentation on me, and I would definitely recommend as he was very clear on what the outcome of the surgery would be and which size would look the best for my frame.
Couldn't be happier with Dr Tillo work,i had my breast surgery one week ago and so happy with the results so far,all the staff are extremely nice and very supportive,i would definitely recommend their services,thank so much
From start to the finish everything was perfect for tummy tuck surgery. All staff is very friendly and the aftercare has been good. The Doctor and the nurse team was fantastic. I'm so happy...result is amazing. Thank you!!!
This was overall a great experience, all the staff at Centre for Surgery were friendly and put me at ease. It is a nerve wracking thing to go through an op but the staff were so nice. Mr Ertan has got a great team around him. On the day of the operation everything went smoothly to plan, there was no delay or holdups, I had another consultation with Mr Ertan who confirmed what was going to be done and that I was still happy to proceed. I was prepped for the procedure, I met with the anaesthetist who again was really nice and put me at ease explaining his role. After the procedure I woke up with the nurse by my side making sure I was OK and checking on me, I was able to stay in the clinic until I was ready to leave and was not rushed at all. I was well looked after from the start to the point when I was discharged. Post operation I was staying at a local hotel it was so close there was no point in even getting a taxi and I was able to walk back where my partner was waiting for me. I was expecting a lot of bruising to both my eyes but there was very little if any by the time the cast came off after 7 days, I am now at the two week post operation point and it is healing well with no outwardly visible bruising or scaring. The next milestone is a checkup at the 6 week point with my surgeon. If you're thinking of having something like this done I would highly recommend getting in touch with Centre for Surgery.
The staff at Centre for Surgery were very kind and accommodating. They answered any questions I had about the procedure and were constantly checking up on me. A special thank you to Christina for all her support throughout.
I would just like to state the quality of care received from the nurses at Centre for Surgery was beyond the highest level. Sophie takes her patient care to another level beyond words. She always puts me at ease. She is there for me even at awkward hours just when I mostly needed reassurance and she is one of the most compassionate nurses I have come across and demonstrates her passion naturally for caring for others. She totally deserves recognition at its finest and thank you for always being there for me. 😍