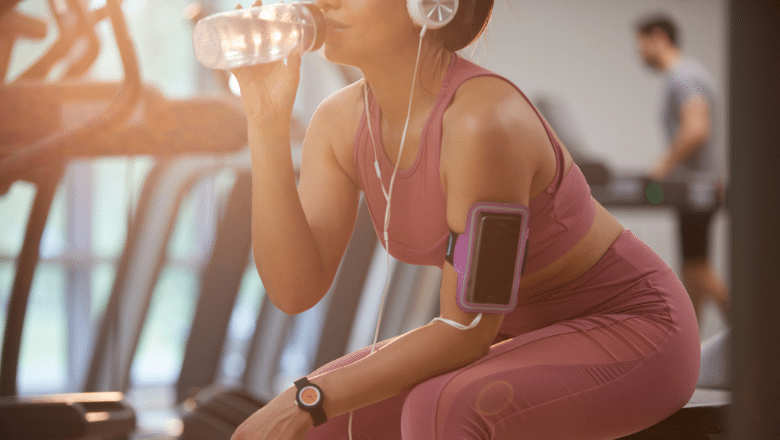 Labiaplasty, a surgical procedure that reshapes the labia minora (the inner vaginal lips), is commonly used for medical or cosmetic reasons. Many women in the UK often turn to labiaplasty to alleviate discomfort from chafing or tugging, to boost self-esteem, or simply to feel more comfortable in their skin. But can labiaplasty truly eliminate the occurrence of camel toe?
In theory, labiaplasty can reduce the appearance of camel toe by reshaping and possibly reducing the size of the labia minora. A more compact, streamlined labia could potentially reduce the prominence of camel toe in tight-fitting clothing. However, the result can vary depending on the individual's anatomy and the expertise of the surgeon. Moreover, the procedure is not without risks, including potential loss of sensation, scarring, and other complications. Therefore, it's vital that anyone considering this surgical procedure should discuss these factors in depth with a qualified surgeon at Centre for Surgery in London.
RELATED: Labiaplasty FAQs – Q&A about Labia Reduction
Non-surgical options also exist to address the concern of camel toe. For instance, special undergarments known as "camel toe guards" or "camel toe concealers" are available on the market. These products provide a barrier between the labia and clothing, thereby smoothing out the visible outline.
Furthermore, non-surgical cosmetic treatments like laser and radiofrequency-based procedures can tighten the vaginal tissues, potentially reducing the visibility of camel toe. These are known as vaginal rejuvenation treatments. While these treatments may offer a less invasive approach, it's important to understand that results can be variable and often require repeated treatments for maintenance.
RELATED: What conditions can vaginal rejuvenation target?
It's essential to remember that every woman's body is unique, and the decision to undergo a surgical or non-surgical procedure should be made based on personal comfort, well-being, and informed choice. A camel toe is a natural part of female anatomy, and while it's unfortunate that some may find it humorous or uncomfortable, it's never something for which a woman should feel shame or embarrassment. If it's causing discomfort or emotional distress, discussing options with a specialist gynaecologist at Centre for Surgery is the best route to find a solution that suits individual needs and desires. After all, confidence comes from within, and every woman deserves to feel comfortable and confident in her body, irrespective of societal norms or pressures.
What Is Camel Toe?
Camel toe refers to the visible outline of a woman's labia majora (the outer lips of the vulva) through tight-fitting clothing, resulting in a shape that resembles the toe of a camel's foot. It occurs when the fabric of the clothing, such as pants or shorts, is pulled tightly across the crotch area, highlighting the contours of the genital region.
It's important to emphasise that having a camel toe is a completely normal aspect of female anatomy and nothing to be ashamed of. Still, society's attitudes and individual personal comfort can sometimes lead to self-consciousness about this issue.
Primarily, the causes of a pronounced camel toe are associated with clothing choices and personal anatomy. Tight, form-fitting clothing like leggings, yoga pants, or swimwear can push against the vaginal area, creating the camel toe effect. The material of the clothing can also play a role. Thin, stretchy fabrics are more likely to show a camel toe than thicker, more structured materials.
RELATED: What is Labial Hypertrophy?
Furthermore, personal anatomy also influences the visibility of camel toe. Every woman's body is unique, including the size, shape, and symmetry of the labia. Some women naturally have more pronounced labia, and, therefore might experience camel toe more frequently or noticeably. In certain cases, excess weight or tissue in the pubic area can also contribute to a more prominent camel toe.
For those experiencing physical discomfort, chaffing, or hygiene issues as a result of camel toe, it's worth considering alternative clothing choices or consulting with a healthcare provider to discuss options. This might include loose-fitting clothing, camel toe concealers, or even surgical procedures such as labiaplasty for severe cases.
Why Do Some Women Have Camel Toe?
It's important to note that while camel toe can be viewed as an aesthetic concern, for some women, enlarged labia can indeed lead to physical discomfort or hygiene issues. If these are causing significant distress or health complications, it's essential to consult with a healthcare provider to discuss potential solutions.
Before diving into potential solutions, it's vital to understand that there are options that can alleviate the issues associated with camel toe and enlarged labia. As previously mentioned, one such option is the surgical procedure known as labiaplasty. This procedure can reduce the size of the labia minora and in some cases, the labia majora, helping to alleviate issues such as chafing, discomfort during exercise, and hygiene concerns. Labiaplasty can also reduce the visibility of camel toe. However, as with all surgical procedures, labiaplasty comes with risks, including potential loss of sensation, scarring, and other complications. Hence, thorough consultation with a qualified surgeon is essential before making a decision.
For women who prefer non-surgical options, there are alternatives available. For example, special undergarments known as "camel toe guards" or "camel toe concealers" are available. These are designed to provide a smooth barrier between the labia and clothing. Changing the style of clothing or the fabric type may also alleviate the visibility of camel toe.
Non-surgical vaginal rejuvenation treatments, which include laser and radiofrequency procedures, are designed to tighten and tone the vaginal tissues. These treatments could potentially reduce the visibility of camel toe as well as alleviate some issues associated with enlarged labia, such as discomfort during exercise. However, results can vary and these treatments often require maintenance sessions.
Finally, in cases where excess weight contributes to the prominence of camel toe, adopting a healthy diet and exercise regimen might help reduce the size of the pubic mound and, subsequently the visibility of camel toe.
Labiaplasty for Camel Toe
Labiaplasty can be a powerful tool for women seeking to address discomfort or dissatisfaction with the appearance of their labia. The procedure, when performed by an experienced surgeon at Centre for Surgery, can result in significant changes in the shape and size of the labia, potentially reducing the occurrence of camel toe. But, as with any medical procedure, it's essential to understand the benefits and potential risks associated with it.
One significant benefit of labiaplasty is that it's considered a minimally invasive procedure with a relatively short recovery time. Many women can return to work and their daily routines within a week, although strenuous activities and sexual intercourse usually need to be avoided for several weeks following surgery.
One must also be aware that the surgery does come with risks, including potential changes in sensation, bleeding, infection, and scarring. Further, as with any surgical procedure, the final result is not immediately visible, as healing and settling of tissues will take time. Therefore, patients should have realistic expectations regarding the outcome and should thoroughly discuss these factors with a qualified surgeon before making a decision.
RELATED: Recovery after Labiaplasty – top tips after labia surgery
It's also worth noting that non-surgical vaginal rejuvenation treatments, such as laser or radiofrequency procedures, can complement the results of a labiaplasty by tightening and toning the vaginal tissues. These procedures can potentially improve not just the aesthetic appearance but also the functional aspects of the vaginal area. However, these treatments have their own pros and cons, which also need to be considered and discussed with a surgeon.
Labiaplasty at Centre for Surgery
Choosing the right provider for a procedure like labiaplasty is paramount. At the Centre for Surgery, we pride ourselves on several key factors that set us apart:
Experienced Surgeons: Our team of plastic surgeons is highly skilled and experienced in performing labiaplasty. They are board-certified, ensuring that they meet the highest standards of training, knowledge, and expertise.
Personalised Care: We believe in providing personalised care tailored to each patient's needs. Our team takes the time to listen to your concerns, understand your goals, and develop a treatment plan that best suits you.
Advanced Techniques: At the Centre for Surgery, we use the latest surgical techniques and technology to ensure optimal results and patient safety. Our procedures are designed to minimise scarring and recovery time.
Patient Safety: Patient safety is our number one priority. Our facility is equipped with state-of-the-art safety features and we follow strict protocols to ensure the wellbeing of our patients.
Comprehensive Follow-up Care: We provide a thorough follow-up care program to monitor your recovery process. Our support team is always available to address any concerns or questions you may have after the surgery.
Transparent Pricing: We believe in clear, transparent pricing. You will be fully informed about the total cost of your treatment plan before you proceed, with no hidden fees or surprises.
Choosing the Centre for Surgery for your labiaplasty procedure means choosing a dedicated, experienced team that is committed to delivering exceptional care and achieving the best possible results for you. We understand that the decision to undergo a procedure like labiaplasty is deeply personal and we're here to support you every step of the way.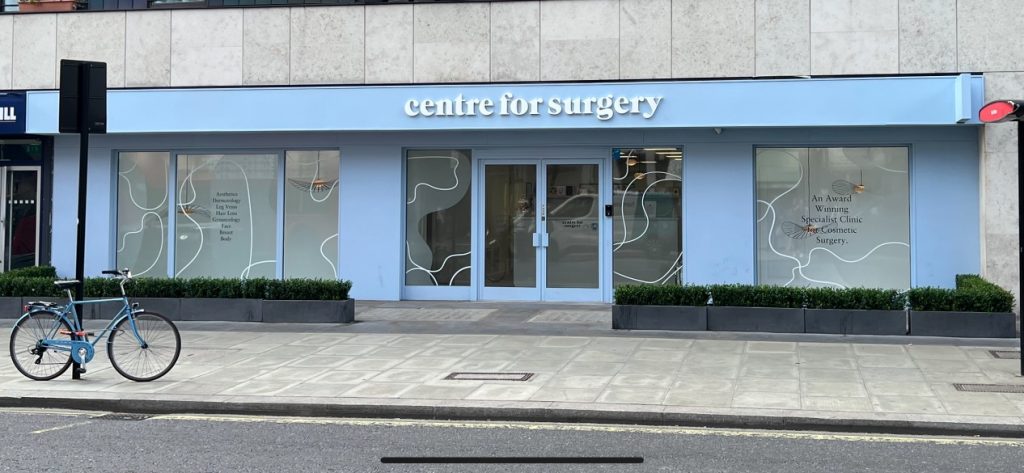 Amazing from start to finish, the communication was the main thing was fully informed and looked after, on the day of my breast augmentation, the staff were fab and made me feel at ease through out the whole process. Thank you so much.
Mohammed Farid
18/11/2021
I've had such a great experience with excellent advice, care and attention and surgical treatment (gynaecomastia) - I can fully endorse the treatment I have received from Centre for Surgery with absolutely no qualms at all. Brilliant in every way - thank you all so much.
Caroline Thorpe
14/11/2021
Very pleased with my whole experience of having a procedure. Was so nervous about getting treatment and i was reassured and felt so comfortable throughout thanks to the amazing nurses. I definitely made the right decision to have breast augmentation at centre for surgery with dr erel.
Melissa Briggs
08/11/2021
So glad I went with centre for surgery, the whole process went very smoothly from the consultations down to the actual day of the procedure. I was so nervous on the day but the whole team put me at ease and I'm happy with my results as I feel a lot more comfortable wearing certain clothes now. My surgeon was Alberto Di Giuseppe who performed a breast Augmentation on me, and I would definitely recommend as he was very clear on what the outcome of the surgery would be and which size would look the best for my frame.
Couldn't be happier with Dr Tillo work,i had my breast surgery one week ago and so happy with the results so far,all the staff are extremely nice and very supportive,i would definitely recommend their services,thank so much
From start to the finish everything was perfect for tummy tuck surgery. All staff is very friendly and the aftercare has been good. The Doctor and the nurse team was fantastic. I'm so happy...result is amazing. Thank you!!!
This was overall a great experience, all the staff at Centre for Surgery were friendly and put me at ease. It is a nerve wracking thing to go through an op but the staff were so nice. Mr Ertan has got a great team around him. On the day of the operation everything went smoothly to plan, there was no delay or holdups, I had another consultation with Mr Ertan who confirmed what was going to be done and that I was still happy to proceed. I was prepped for the procedure, I met with the anaesthetist who again was really nice and put me at ease explaining his role. After the procedure I woke up with the nurse by my side making sure I was OK and checking on me, I was able to stay in the clinic until I was ready to leave and was not rushed at all. I was well looked after from the start to the point when I was discharged. Post operation I was staying at a local hotel it was so close there was no point in even getting a taxi and I was able to walk back where my partner was waiting for me. I was expecting a lot of bruising to both my eyes but there was very little if any by the time the cast came off after 7 days, I am now at the two week post operation point and it is healing well with no outwardly visible bruising or scaring. The next milestone is a checkup at the 6 week point with my surgeon. If you're thinking of having something like this done I would highly recommend getting in touch with Centre for Surgery.
The staff at Centre for Surgery were very kind and accommodating. They answered any questions I had about the procedure and were constantly checking up on me. A special thank you to Christina for all her support throughout.
I would just like to state the quality of care received from the nurses at Centre for Surgery was beyond the highest level. Sophie takes her patient care to another level beyond words. She always puts me at ease. She is there for me even at awkward hours just when I mostly needed reassurance and she is one of the most compassionate nurses I have come across and demonstrates her passion naturally for caring for others. She totally deserves recognition at its finest and thank you for always being there for me. 😍