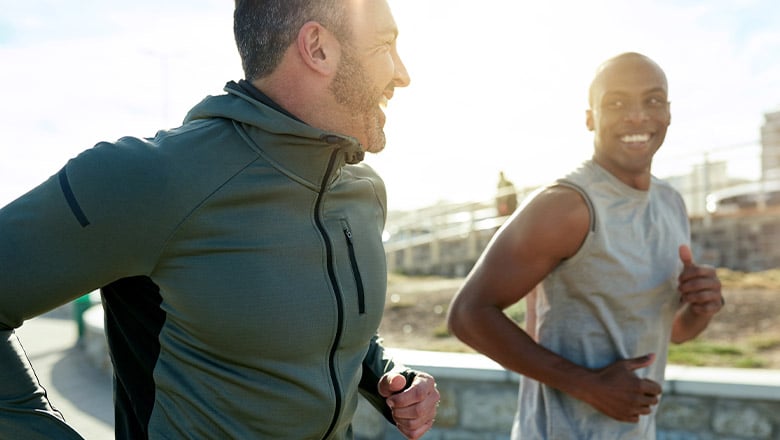 If you considering having gynecomastia surgery, you might be worried about the potential appearance of gynecomastia scars. Here, we will give you a thorough outlook on the extent of the scarring from the surgery and useful tips on how you can reduce their appearance.
RELATED: What is gynecomastia?
Will I have scars after gynecomastia surgery?
Gynecomastia surgery normally requires incisions to be made around the nipples. The size of these will depend on how much chest tissue requires removal and whether or not liposuction is also required. Most patients find that the appearance of scars diminishes significantly after a few weeks.
RELATED: How to get rid of Gynecomastia without surgery?
What factors could affect the appearance of male breast reduction scars?
Several factors will determine the extent of your scarring:
The technique used by the surgeon
Genetic make-up
How seriously aftercare is taken
Surgical Technique
The procedure has to be done with a high level of precision to ensure the most attractive and natural results. Scars that are left behind are determined by where the incisions are made on the chest and their size.
Normally, incisions are made around the nipple with a very thin excision device. This means they will not be very noticeable once they have healed. A larger opening means a larger area for scarring, but large incisions are not normally needed for gynecomastia surgery.
RELATED: How to prepare for gynecomastia surgery
Genetics
Some people are more prone to significant scarring than other people are and this is often related to genetics with prominent scars often running in the families. Scars are the body's response to injury to promote healing and they reduce infection around targeted areas. 
Proper aftercare
A lot of people believe that the results of your surgery depend solely on the surgeon's precision and efficiency. This is inaccurate, however. In a lot of cases, the visibility of scarring can be increased by poor aftercare. The incision area has to be looked after properly, and this includes:
Proper cleaning
Massaging
Avoiding the sun
Gynecomastia recovery step by step
The timeline for recovery varies depending on your particular case and the way your body heals from an injury. During recovery, your scars will go through what is called a maturation process. This is where the appearance of the scar improves with time. The most significant side effects will occur during the first few days. It is important to fully rest for a week to prompt healing. As your stitches dissolve, the scars will be most visible and red in appearance, but the bruising will start to go away. During this time, it is important to keep the incisions clean. This will help to ensure smooth scars that will fade.
RELATED: Male Chest Reduction Surgery in London
After a week of rest following, you will notice that the swelling and bruising will have faded significantly, improving the appearance of your newly contoured chest. Our nurses at our Baker Street clinic will offer your first follow-up at this stage at one week. This follow-up is to check your progress, review your incisions and answer any questions you may have. You will now also be able to continue your daily activities without much pain.
After 2 weeks, most men will now be back to their usual selves, and be able to engage in light exercise (in moderation). At the end of the second week, you should be able to sleep on your side if your surgeon says it is okay. You may continue to feel tingling in your scars, but this is due to the healing of small nerve fibres in the incision site. This will gradually disappear over the first few weeks. After 4 weeks, any swelling and bruising will be almost gone. Additionally, your stitches should have dissolved; scars will form during this time as the body's supply of blood and collagen increases to help the skin heal. These will show in the form of thick and dark scar tissue.
By the time patients reach 6 weeks, this often marks the end of the recovery process from gynecomastia surgery. You will now be able to engage in any form of exercise and sleep in any position. Signs of swelling and bruising will have all but disappeared. From here, you will no longer have to wear your compression garment either. This means of course that you can enjoy your new chest to its full potential without fear of embarrassment.
Top tips to reduce gynecomastia surgery scars
Avoid excessive sun exposure
It is important to keep scars out of the sun because broken skin is more at risk of being burned. Burning will make the scar much darker and could result in permanent hyperpigmentation. It is important to apply SPF 50 sun protection to your scars. Try not to be in constant sunlight for more than a couple of hours at a time, unless your gynecomastia surgery scars have faded significantly.
Prioritise hygiene
Cosmetic surgeons, by their nature, are wound-care experts. You should therefore follow their advice to the letter. Proper hygiene following surgery is very important so that your wounds heal properly. One benefit of gynecomastia surgery is that you can wash immediately after undergoing it. 
Wash the wound with antimicrobial soap (chlorhexidine body wash) and clean water to avoid infection
Avoid heavily fragranced soaps so you don't irritate the wound
Aim to wash the wounds every day and keep them clear of dirt and sweat. Apply a fresh dressing each time to protect the healing incisions.
Use silicone sheets and scar gels
Silicone works well with scars to reduce their visibility following surgery by hydrating the scar tissue. It also helps to prevent the production of excess collagen and prevent the darkening of scars. Our post-operative nurses will be able to recommend the best silicone products to use.
Whether you go with sheets or gel, remember that they should only be used when incisions have fully closed and not while they are still healing.
What are the different types of Gynecomastia surgery
Liposuction
Liposuction is often done combined with gynecomastia to further define the chest. This procedure requires small, minimal incisions and the extraction of fat with a cannula. normally, the residual marks from liposuction are insignificant, meaning you won't have to worry about the scars even from more than one treatment.
Surgical Excision
Excess breast tissue is removed surgically. This requires the surgeon to manually remove the tissue from below the skin. This procedure may be invasive, but it is the most effective method of treating enlarged and persistent breast tissue. Liposuction alone is not effective for the removal of glandular tissue.
BodyTite skin tightening
During the closure of the skin, the skin around the breast is tightened. This is to ensure there is no excess and saggy skin which creates an undesirable look. Some patients may notice excess skin on the chest that will contribute to the appearance of gynecomastia. If this happens, the surgery can be paired with skin tightening treatments such as BodyTite.
BodyTite removes fat and tightens the skin. It does this by delivering radio frequency energy to fat cells to melt them prior to removal with liposuction.
Am I suitable for gynecomastia treatment?
The best candidate for gynecomastia surgery is somebody with no underlying health conditions and with a BMI under 30. to confirm eligibility, prospective patients will need to attend a consultation with a surgeon to confirm they can undergo the procedure.
Schedule a gynecomastia consultation with Centre for Surgery today
If you would like to schedule a gynecomastia surgery, or to see if you are even eligible, get in touch with us to book a consultation with one of our gynecomastia surgeons at our state-of-the-art Baker Street clinic.
Fill out our contact form or call us on 020 799 34849.
RELATED: UK Gynecomastia Clinics
Amazing from start to finish, the communication was the main thing was fully informed and looked after, on the day of my breast augmentation, the staff were fab and made me feel at ease through out the whole process. Thank you so much.
Mohammed Farid
18/11/2021
I've had such a great experience with excellent advice, care and attention and surgical treatment (gynaecomastia) - I can fully endorse the treatment I have received from Centre for Surgery with absolutely no qualms at all. Brilliant in every way - thank you all so much.
Caroline Thorpe
14/11/2021
Very pleased with my whole experience of having a procedure. Was so nervous about getting treatment and i was reassured and felt so comfortable throughout thanks to the amazing nurses. I definitely made the right decision to have breast augmentation at centre for surgery with dr erel.
Melissa Briggs
08/11/2021
So glad I went with centre for surgery, the whole process went very smoothly from the consultations down to the actual day of the procedure. I was so nervous on the day but the whole team put me at ease and I'm happy with my results as I feel a lot more comfortable wearing certain clothes now. My surgeon was Alberto Di Giuseppe who performed a breast Augmentation on me, and I would definitely recommend as he was very clear on what the outcome of the surgery would be and which size would look the best for my frame.
Couldn't be happier with Dr Tillo work,i had my breast surgery one week ago and so happy with the results so far,all the staff are extremely nice and very supportive,i would definitely recommend their services,thank so much
From start to the finish everything was perfect for tummy tuck surgery. All staff is very friendly and the aftercare has been good. The Doctor and the nurse team was fantastic. I'm so happy...result is amazing. Thank you!!!
This was overall a great experience, all the staff at Centre for Surgery were friendly and put me at ease. It is a nerve wracking thing to go through an op but the staff were so nice. Mr Ertan has got a great team around him. On the day of the operation everything went smoothly to plan, there was no delay or holdups, I had another consultation with Mr Ertan who confirmed what was going to be done and that I was still happy to proceed. I was prepped for the procedure, I met with the anaesthetist who again was really nice and put me at ease explaining his role. After the procedure I woke up with the nurse by my side making sure I was OK and checking on me, I was able to stay in the clinic until I was ready to leave and was not rushed at all. I was well looked after from the start to the point when I was discharged. Post operation I was staying at a local hotel it was so close there was no point in even getting a taxi and I was able to walk back where my partner was waiting for me. I was expecting a lot of bruising to both my eyes but there was very little if any by the time the cast came off after 7 days, I am now at the two week post operation point and it is healing well with no outwardly visible bruising or scaring. The next milestone is a checkup at the 6 week point with my surgeon. If you're thinking of having something like this done I would highly recommend getting in touch with Centre for Surgery.
The staff at Centre for Surgery were very kind and accommodating. They answered any questions I had about the procedure and were constantly checking up on me. A special thank you to Christina for all her support throughout.
I would just like to state the quality of care received from the nurses at Centre for Surgery was beyond the highest level. Sophie takes her patient care to another level beyond words. She always puts me at ease. She is there for me even at awkward hours just when I mostly needed reassurance and she is one of the most compassionate nurses I have come across and demonstrates her passion naturally for caring for others. She totally deserves recognition at its finest and thank you for always being there for me. 😍