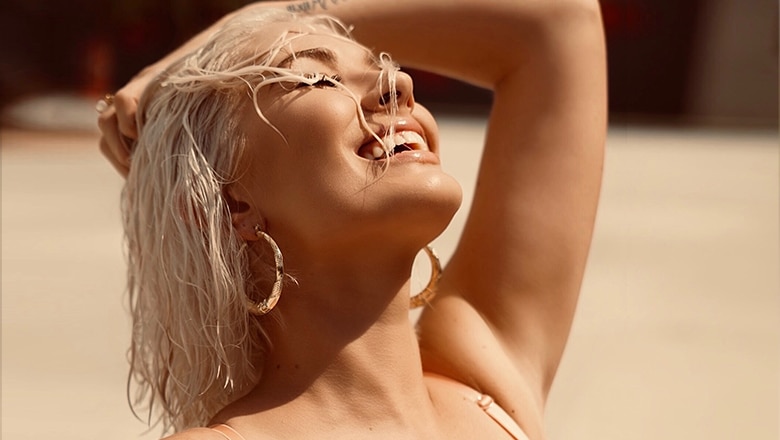 Loose skin and sagging skin commonly develop after patients have undergone significant weight loss. Women may often develop excess skin after pregnancy. The ageing process also causes a gradual loss of skin elasticity resulting in skin wrinkling and sagginess. People who gain weight often find the skin begins to stretch out to accommodate the extra underlying fat volume. The collagen and elastin components of the skin can be damaged with excessive skin stretching. Losing significant weight over a short period often leads to an increase in loose skin, which in some areas, particularly the lower abdomen, may result in unsightly hanging folds of skin. Once the skin has been stretched out, it does not return to its usual tightness after massive weight loss resulting in sagging skin.
RELATED: Excess Skin Removal Surgery
Being overweight or obese results in excess fat deposits accumulating in a generalised manner across all body areas, including the face, arms, size, mons pubis, chest, stomach and breasts. Losing a substantial amount of weight can lead to generalised skin laxity and excess skin in many parts of the body. In the most severe cases, these loose and redundant folds of skin can result in painful skin irritation and the development of skin infection in areas including the lower breasts, lower stomach and inner thighs. People who develop sagging skin due to significant weight loss often develop a loss of self-confidence, leading to increased stress, anxiety and depression.
Surgery is the most effective treatment to get rid of excess skin permanently. The type of surgical procedure planned will depend on the area where loose skin needs to be removed.
Surgical removal of loose skin
Surgical removal, also known as surgical excision, is the best way to remove excess skin. This procedure involves removing areas of loose skin with a surgical scalpel followed by stitching of the skin resulting in skin that appears tighter, firmer and smoother. Our expert plastic surgeons commonly use surgical skin excision as part of many types of body contouring procedures to remove sagging and excess skin. Examples of skin removal surgery include mastopexy, brachioplasty (arm lift), abdominoplasty, thigh lift and body lift surgery.
RELATED: How to get rid of sagging breasts after weight loss
Excess skin removed by surgical excision is only one part of a body contouring procedure and is commonly combined with liposuction to contour and sculpt specific areas of the body, such as the arms, thighs or stomach. Liposuction on its own is not an effective treatment for removing loose skin, and this is especially the case in patients in their 50s and older as the skin gradually loses its elasticity with age.
Facelift, neck lift and brow lift
Facial rejuvenation surgery is one of the most effective treatments to get rid of sagging skin on the face and neck and includes a facelift, neck lift or brow lift.
RELATED: What is facial cosmetic surgery?
A facelift procedure involves the surgeons making incisions positioned at the front part of the ear, which angles upwards along the hairline and also consists of an incision behind the ear which extends into the scalp region. The surgeon then gently dissects the skin away from the underlying soft tissues before repositioning the skin in the most appropriate direction to achieve tightening of the middle and lower face before surgically removing the loose skin. Facelift surgery is commonly combined with a neck lift procedure for skin tightening of the lower face, neck, and jawline to remove jowls effectively.
The upper part of the face often develops loose and sagging skin due to the effects of gravity and age. The brow usually begins to droop, resulting in a saggy brow and forehead. The best treatment to get rid of a sagging brow is brow lift surgery. The endoscopic brow lift is the most common type of brow lift procedure, which does not involve the long incisions of the traditional coronal brow lift procedure. The ideal candidates for a surgical brow lift are patients between the ages of 45 and 65 years of age with overall good skin quality. Patients below the age of 40 may be more suitable for non-surgical treatments, including anti-wrinkle injections and AccuTite radiofrequency treatment.
RELATED: Benefits of Brow Lift Surgery
Liposuction for fat removal
Liposuction is one of the most effective procedures to remove excess body fat and is a straightforward procedure involving suctioning of localised fat deposits that have proven impossible to remove with a sensible diet and exercise alone.
Liposuction is a very versatile procedure in that it can tackle many different body parts and is designed to produce improved body contours with a sculpted and harmonious appearance. Common liposuction areas include the abdomen, upper arms, back, buttocks, thighs, knees, calves and ankles and the chin area.
Liposuction is ineffective in improving the appearance of loose and sagging skin. Wrinkly skin is most effectively removed with a surgical skin removal procedure such as a tummy tuck, breast lift, arm lift, or thigh lift. Liposuction is an excellent treatment for patients with good skin elasticity and has localised areas of fat that have not shifted with exercise and diet alone.
Abdominoplasty for removal of loose skin
Abdominoplasty is also known as a tummy tuck and is one of our most commonly performed cosmetic surgery procedures at Centre for Surgery in London. Tummy tuck surgery is also one of the most popular body contouring procedures in the UK.
Abdominoplasty surgery involves removing loose skin from the abdomen, followed by surgical tightening of the weakened abdominal muscles, often resulting from pregnancy. The desired outcome of tummy tuck surgery is a flatter, tighter and more contoured-looking stomach. Abdominoplasty is usually carried out in combination with liposuction for the elimination of excess fat and to produce a slimmer-looking waist. Liposuction combined with abdominoplasty is also known as a Brazilian tummy tuck.
People who are significantly overweight or obese are not suitable candidates for a tummy tuck, and the abdominoplasty procedure should not be viewed as a treatment for weight loss. A tummy tuck is most commonly performed in women who have been pregnant and wish to restore their pre-pregnancy body shape. Abdominoplasty surgery may also be combined with a breast lift or breast augmentation as part of a mummy makeover UK.
If you are concerned about the appearance of excess skin or sagging skin, we would recommend booking an appointment to see one of our expert plastic surgeons to identify the best excess skin removal treatment for you. Centre for Surgery is the leading cosmetic surgery clinic in the UK with wide experience across the full range of excess skin removal surgical procedures.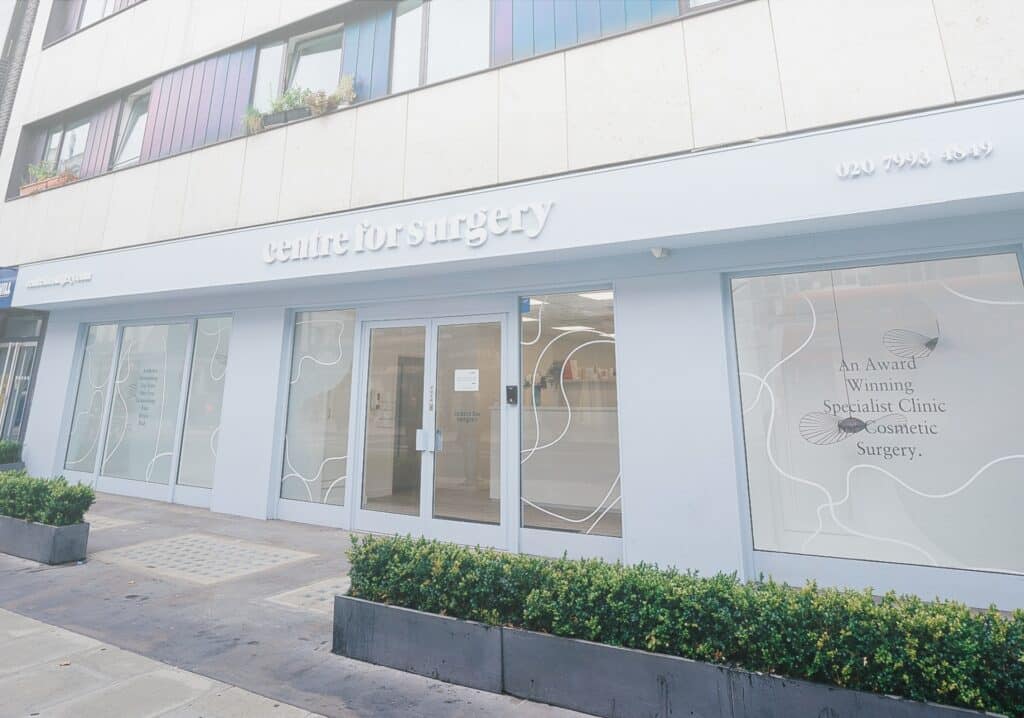 Amazing from start to finish, the communication was the main thing was fully informed and looked after, on the day of my breast augmentation, the staff were fab and made me feel at ease through out the whole process. Thank you so much.
Mohammed Farid
18/11/2021
I've had such a great experience with excellent advice, care and attention and surgical treatment (gynaecomastia) - I can fully endorse the treatment I have received from Centre for Surgery with absolutely no qualms at all. Brilliant in every way - thank you all so much.
Caroline Thorpe
14/11/2021
Very pleased with my whole experience of having a procedure. Was so nervous about getting treatment and i was reassured and felt so comfortable throughout thanks to the amazing nurses. I definitely made the right decision to have breast augmentation at centre for surgery with dr erel.
Melissa Briggs
08/11/2021
So glad I went with centre for surgery, the whole process went very smoothly from the consultations down to the actual day of the procedure. I was so nervous on the day but the whole team put me at ease and I'm happy with my results as I feel a lot more comfortable wearing certain clothes now. My surgeon was Alberto Di Giuseppe who performed a breast Augmentation on me, and I would definitely recommend as he was very clear on what the outcome of the surgery would be and which size would look the best for my frame.
Couldn't be happier with Dr Tillo work,i had my breast surgery one week ago and so happy with the results so far,all the staff are extremely nice and very supportive,i would definitely recommend their services,thank so much
From start to the finish everything was perfect for tummy tuck surgery. All staff is very friendly and the aftercare has been good. The Doctor and the nurse team was fantastic. I'm so happy...result is amazing. Thank you!!!
This was overall a great experience, all the staff at Centre for Surgery were friendly and put me at ease. It is a nerve wracking thing to go through an op but the staff were so nice. Mr Ertan has got a great team around him. On the day of the operation everything went smoothly to plan, there was no delay or holdups, I had another consultation with Mr Ertan who confirmed what was going to be done and that I was still happy to proceed. I was prepped for the procedure, I met with the anaesthetist who again was really nice and put me at ease explaining his role. After the procedure I woke up with the nurse by my side making sure I was OK and checking on me, I was able to stay in the clinic until I was ready to leave and was not rushed at all. I was well looked after from the start to the point when I was discharged. Post operation I was staying at a local hotel it was so close there was no point in even getting a taxi and I was able to walk back where my partner was waiting for me. I was expecting a lot of bruising to both my eyes but there was very little if any by the time the cast came off after 7 days, I am now at the two week post operation point and it is healing well with no outwardly visible bruising or scaring. The next milestone is a checkup at the 6 week point with my surgeon. If you're thinking of having something like this done I would highly recommend getting in touch with Centre for Surgery.
The staff at Centre for Surgery were very kind and accommodating. They answered any questions I had about the procedure and were constantly checking up on me. A special thank you to Christina for all her support throughout.
I would just like to state the quality of care received from the nurses at Centre for Surgery was beyond the highest level. Sophie takes her patient care to another level beyond words. She always puts me at ease. She is there for me even at awkward hours just when I mostly needed reassurance and she is one of the most compassionate nurses I have come across and demonstrates her passion naturally for caring for others. She totally deserves recognition at its finest and thank you for always being there for me. 😍