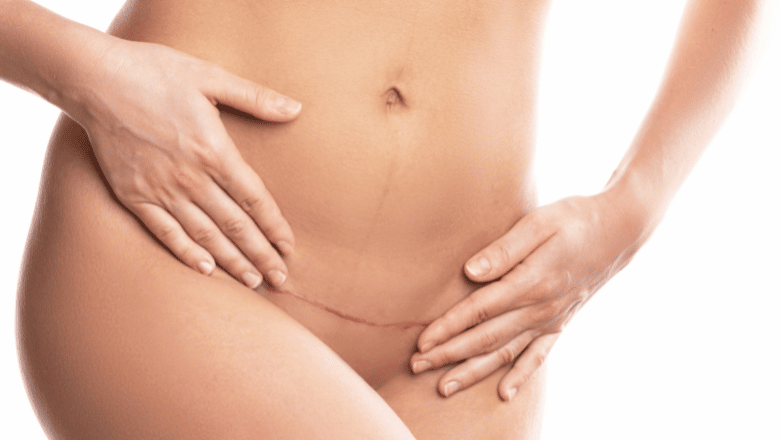 How to Reduce Your Scar After Abdominoplasty Surgery
Tummy tuck surgery, also known as an abdominoplasty, is highly effective for removing excess skin and fat after pregnancy, weight loss or ageing. Getting the best possible scars after a tummy tuck is dependent on choosing a highly skilled UK plastic surgeon with plenty of experience in performing tummy tuck surgery. This is because the optimum location of tummy tuck scars requires considerable expertise. Our experienced London clinical team will help you to prepare thoroughly for a tummy tuck, and you will be given detailed postoperative instructions, which you must follow in the recovery period to get minimal tummy tuck scarring. You can expect scars after a tummy tuck to fade gradually over time, although it requires considerable effort from both the patient and surgeon to achieve great-looking scars.
RELATED: What to expect after a tummy tuck?
There are several factors which may affect the appearance of abdominoplasty scars, including smoking, vigorous physical exercise and being in a highly stressed state. The result may be excessive scarring. Some patients, particularly those with darker skin, may be more prone to developing hypertrophic or keloid scars, requiring specialised treatment, including steroid injections to reduce their size and prominence. Centre for Surgery is recognised as a UK leader in treatments for postsurgical scarring. We have the full range of treatments, including laser resurfacing, RF microneedling using Morpheus8 and specialised silicone gel and sheets. You can look forward to achieving outstanding tummy tuck results by choosing an expert Plastic Surgeon at Centre for Surgery
What is a Tummy Tuck?
A tummy tuck, also known as an abdominoplasty, is a body contouring procedure designed to achieve a flatter abdomen with tighter skin. This is an invasive surgical procedure involving the removal of excess skin and fat from the abdomen and flanks combined with the tightening of weakened abdominal muscles. Abdominal muscle separation is most often caused by pregnancy or previous substantial weight gain and does not improve in most cases with abdominal crunches alone. Once you have fully healed from a tummy tuck, tummy tuck scars should appear barely noticeable and can be covered up in most forms of clothing, including swimwear and bikinis.
RELATED: What does a tummy tuck involve?
If you have tried and failed with diet and exercise and have stubborn fat in the abdomen combined with excessive loose skin, you may be suitable for tummy tuck surgery. The best way to determine your suitability is to have an in-person consultation at our state-of-the-art cosmetic surgery clinic in Marylebone.
RELATED: What is the difference between liposuction and a tummy tuck?
How to reduce scars after a tummy tuck
A tummy tuck is one of the most effective surgical procedures to achieve a contoured abdomen with tighter skin. However, tummy tuck surgery involves taking time out for recovery after surgery. It is very important to follow your surgeon's post-operative instructions to ensure you get the least noticeable scars. All surgical procedures involving an incision will result in a scar, although there are several effective measures that all patients can take to minimise scarring after a tummy tuck.
RELATED: How to minimise Bruising and Swelling after Tummy Tuck
Where are tummy tuck scars located?
Choosing an expert consultant plastic surgeon to perform your abdominoplasty procedure will ensure your incisions are located in the best possible positions to make them appear as minimally visible as possible. The main tummy tuck incision is made across the lower abdomen as low as possible so it can be hidden beneath the bikini line. Inexperienced surgeons are more likely to position scars in a higher position on the abdomen. This makes the resulting scars look much more visible, and it is more likely to result in extra skin at the ends of the incision, which are also known as 'dog ears'. Corrective scar revision surgery may be needed to improve the appearance of the ugly scar.
RELATED: Exercise after Tummy Tuck – top tips
Preoperative tips to minimise tummy tuck scarring
Choose an experienced plastic surgeon – this will help you to get the best possible tummy tucks scars. At your consultation, we recommend asking your surgeon about the potential scarring associated with an abdominoplasty. You can also ask where the Surgeon plants to make the incisions and important advice to follow in the postoperative period.
Make sure to bring your favourite underwear to your consultation – this will help you to get a good idea of where your tummy tucks cars will be located. Your surgeon will place the incisions as low down on the abdomen as possible.
Avoid smoking at least four weeks before and after surgery – smoking is associated with an increased risk of delayed wound healing due to a diminished blood supply to the healing tissues. The nicotine contained within cigarettes is known to cause constriction of blood vessels. Smoking is a potent risk factor for excessive tummy tuck scarring.
Follow a healthy lifestyle before your procedure – eat healthy foods and drink plenty of water to keep you well hydrated, and this will improve your healing after abdominoplasty.
Review all medications you are currently taking – certain medications containing aspirin may increase the risk of bleeding after surgery, and this can affect your final scar. Other medicines you may be taking for certain medical conditions may affect healing, including steroids and non-steroidal anti-inflammatory drugs, including ibuprofen. Your surgeon can give you customised advice on how to manage your medications before and after surgery.
Having a preoperative body wash with chlorhexidine – a preoperative chlorhexidine body wash is associated with reduced rates of wound infection. It should be carried out both the night before and on the morning of your surgery.
Postoperative tips to reduce scars after tummy tuck
Keep mobile after surgery – light walks after surgery will help to promote healthy blood circulation to your legs and reduce the risk of deep vein thrombosis and excessive scarring.
Look after your surgical wounds – avoid directly touching your incisions with your bare hands, and follow your surgeon's instructions on how to clean your incision sites after surgery.
Avoid lifting heavy objects for a minimum of six weeks – excessive straining by lifting heavy objects or bending over can place excessive pressure on your tummy tuck incisions which may cause them to open up, leading to excessive scarring.
Avoid sexual activity for a minimum of four weeks – restarting sexual activity too soon after surgery can place excessive stress on your suture line leading to potential wound breakdown. Untreated wound breakdown may lead to excessive scarring.
Avoid excessive sun exposure – if you plan to go out in the sun, you should wear protective clothing and keep your incisions covered to prevent hyperpigmentation. You should also apply sunscreen.
Avoid smoking or vaping, as these are both associated with poor healing and a higher risk of ugly tummy tuck scars.
RELATED: Recovery after Tummy Tuck – Top Tips after Abdominoplasty
How to Improve the Look of Your Tummy Tuck Scar
So you've had a tummy tuck and you're on the road to recovery. Great! Now you might be thinking about ways to make that scar look better. No worries, we've got some tips for you. From simple home remedies to more high-tech treatments, let's dive into how you can improve your scar's appearance.
1. Try Vitamin E Oil and a Bit of Massage
Once your wound is totally healed, grab some vitamin E oil. Make sure it's the real deal, pure vitamin E oil, not some knock-off. Put a little bit of the oil on the scar every day for at least the first two months. While you're at it, gently massage the area. Why? Because research says that vitamin E can make scars look less noticeable if you use it often over time. Just be careful, though. If your skin starts to itch or you get a rash, stop using it. It might mean you're allergic to it.
2. Put Sunscreen on the Scar
If your scar sees the light of day, slap some sunscreen on it. Yes, even when it's cloudy. New scars are more sensitive to sunlight and could get darker if you're not careful. Go for a sunscreen that's made especially for scars and has at least SPF 30. And if you're spending the day outside, keep topping up the sunscreen.
3. Use Pressure and Silicone Products
Research shows that putting some pressure on a healing scar can make it look better in the long run. This is because the pressure stops the scar from rising up above the skin. Some people use silicone sheets or special scar tapes to do this. Your doctor might even suggest using both for a while after your surgery to get the best result.
4. Consider Skin Needling or Lasers
You've got a bunch of options when it comes to professional scar treatments. One is laser skin resurfacing, which improves the texture and colour of the scar. You might need two or three sessions, spread out over a few months, to see the best results. Some people also try skin needling or even more advanced options like Morpheus8.
5. Think About Steroids for Thick Scars
If you notice your scar getting thicker, redder, or raised, steroids might be an option. Some doctors use steroid injections right at the time of surgery to help prevent these kinds of scars. They can also use them afterwards to help improve the look of the scar. These treatments can cost a bit, depending on how bad the scar is.
6. Last Resort: Surgical Scar Revision
If your scar just isn't getting better and you're not happy with how it looks, talk to your surgeon about surgical scar revision. This is usually a last resort and something you'd consider about a year after your original surgery. It can involve a mix of treatments like creams, less-invasive procedures, and sometimes another minor surgery to improve the scar.
Remember, all these treatments take time to work. So, be patient and make sure to chat with your doctor about what's best for you.
Tummy Tuck- Abdominoplasty Scar FAQs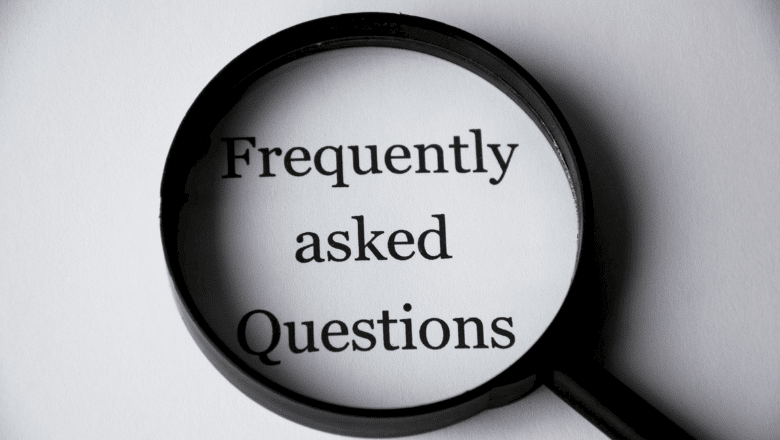 Will my tummy tuck scars disappear completely?
While the scars from a tummy tuck, also known as Abdominoplasty, will become less noticeable over time, they won't go away completely. The good news is that these scars are usually well-hidden by your underwear. If you're really worried about how they look, there are options like at-home scar treatments, laser therapy, or even surgical scar removal to improve their appearance.
Why are some tummy tuck scars placed so high?
In an ideal world, the incisions made during a tummy tuck would be low enough to be covered by your underwear. Experienced surgeons aim to achieve this by minimising the scarring. However, if you go with a less experienced surgeon, you might find that the incision is too high and can't be hidden by your underwear.
What does a good tummy tuck scar look like?
A good scar from a tummy tuck should initially appear as a very thin, pink line. As time passes and the scar heals, it should fade to a fine, white line. Your body's natural healing process will change the colour and appearance of the scar, making it more subtle over time.
What's the best way to treat scars after a tummy tuck?
The key to good scar care after a tummy tuck is prevention. Using a combination of massage, sunscreen, and pressure therapy can help. In the longer term, laser skin resurfacing is often recommended. However, everyone's skin is different, so it's crucial to consult your surgeon for personalised advice.
Why does my stomach feel hard after a tummy tuck?
It's pretty normal to feel tightness in your stomach after a tummy tuck. This is mostly due to swelling above the scar, making the area feel firm. This sensation can last for several months but should eventually ease.
Why does my belly button look different after a tummy tuck?
Your belly button is actually left in place during a tummy tuck and remains attached to your abdominal muscle. It may look different after the procedure because it could be reshaped during the surgery. If you're concerned about how your belly button will look, it's best to discuss this with your surgeon beforehand.
How long until my tummy tuck scar flattens out?
Generally speaking, it takes between one to two years for a tummy tuck scar to become less noticeable and flatten out. But remember, everyone's body heals at its own pace.
Which is more painful: a C-section or a tummy tuck?
A tummy tuck is generally a more extensive procedure than a C-section, so you can expect more discomfort and a longer recovery period. Don't worry, though; adequate pain relief will be provided to help you through the post-operative period.
Can I have a tummy tuck at the same time as a C-section?
It's not advisable to combine a C-section with a tummy tuck. Both are significant surgeries, and doing them together increases the risk of complications like excessive bleeding and infections.
How can I tone my stomach after a tummy tuck?
Once you're fully recovered, exercises that target your abdominal muscles—like sit-ups, crunches, and planks—are a great way to tone your stomach. Always check with your surgeon before beginning any exercise regimen to avoid complications.
How long will it take for my belly button to heal after a tummy tuck?
Your belly button area might look a bit swollen and crusty immediately after surgery. Generally, it will take a few weeks to heal, but it can continue to improve for several months. Your surgeon will guide you on how best to care for it during recovery.
Why is my lower stomach swollen after a tummy tuck?
Swelling after a tummy tuck is perfectly normal. The surgery disrupts your blood and lymphatic vessels, slowing down the drainage of fluids and causing swelling. This should gradually subside over a few months.
What will my tummy tuck scar look like after one year?
One year post-surgery, your tummy tuck scar should be much flatter, thinner, and lighter in colour. It will continue to fade even more as time goes on.
How can I break up scar tissue after a tummy tuck?
To break up scar tissue, you can gently apply pressure to the scar using your finger and rub in one direction. This should help to smooth out the scar.
How will my tummy tuck scar appear after five years?
Five years after a tummy tuck, your scar should be quite pale and much less noticeable. This is why many surgeons recommend waiting a few years before considering any scar removal treatments.
What will my tummy tuck scar look like six months after surgery?
Six months after your tummy tuck, the scar will still be relatively prominent, which is completely normal. At this stage, you can begin to consider scar treatments.
What are the stages of tummy tuck scar healing?
Tummy tuck scar healing happens in three main phases: the inflammatory stage, the proliferative stage, and the remodelling stage. It generally takes about a year for the scar to fully mature, becoming lighter and less noticeable as it heals.