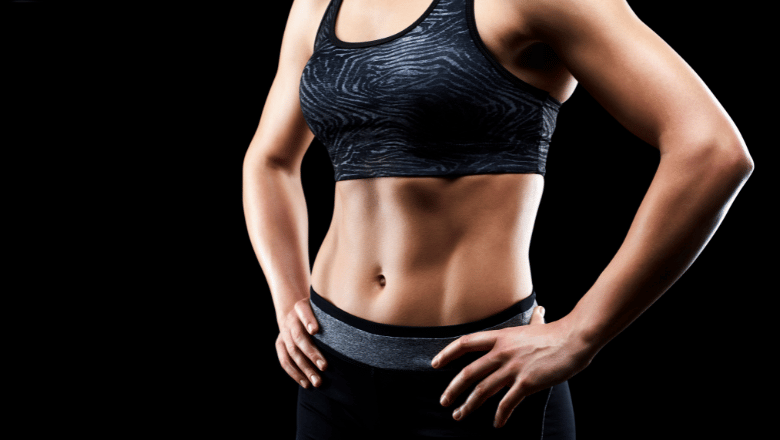 A tummy tuck, also known as abdominoplasty, is a surgical procedure designed to remove excess skin and fat from the abdomen. Weakened abdominal muscles can be repaired at the same time. A tummy tuck is most commonly requested after pregnancy, significant weight loss or for those who are dissatisfied with how the stomach looks. Here at Centre for Surgery, we only work with expert plastic surgeons skilled in all types of abdominoplasty surgery. A tummy tuck is one of the top five most popular plastic surgery procedures in the UK. Its popularity is due to the impressive results that can be produced with a relatively short recovery period. Over 95% of patients who have had the procedure would recommend it to their family or friends. 
RELATED:
Recovery after Tummy Tuck – Top Tips after Abdominoplasty
Advantages of a tummy tuck include:
Improved appearance of the abdomen and torso.

 

Ability to flatten the abdomen with muscle repair.

 

Excess skin and fat are permanently removed.

 

The procedure can lead to a significant boost in confidence and emotional well-being.
Patients report increased success in forming and maintaining intimate relationships.

 
RELATED: What does a tummy tuck involve?
Exercise after tummy tuck
All types of cosmetic surgery, including abdominoplasty surgery, involve a period of downtime to allow proper healing to occur. Here we present an approximate recovery timeline for tummy tuck surgery. Your actual recovery time will be determined by the type of tummy tuck you have and could be shorter or longer. If you have any questions or concerns about when to start exercising, please consult with your plastic surgeon. 
Week 1
Patients should take it easy during the first week and avoid any kind of strenuous activity. Light activity in the form of short walks around the home is recommended to stimulate blood flow and improve healing. You should make sure you have someone to look after you during the first few days after a tummy tuck. Maintain a healthy diet with plenty of fresh vegetables and fruit. We would recommend sleeping on your back during the first couple of weeks after surgery, and this will ensure there is no injury to the incision lines. Sleeping in a reclined position is recommended to relax the abdominal muscles. Although it is important to keep mobile, you should avoid standing for long periods of time and avoid bending over. Stretching should be avoided, and refrain from lifting heavy objects. You must wear the compression garment as recommended for a minimum of four weeks. The compression garment functions is to support your abdomen and allow any excess fluid to be effectively reabsorbed. Failure to wear the garment as instructed could increase the risk of seroma formation. You should take the prescription painkillers as advised by your surgeon to minimise discomfort. 
Week 2
You should maintain mild exercises but should still avoid lifting heavy objects and avoid strenuous exercise, including going to the gym. Keep wearing your compression garment and take painkillers as required for any discomfort. 
Weeks 3-4
Many forms of light exercise can be carried out, although they should not involve tensing of the abdominal muscles. Make sure to rest and avoid doing too much. Certain types of work can be recommenced, such as office work, as long as it is not too physically draining. Continue eating a nutritious diet with plenty of fruit and vegetables, and keep well hydrated by drinking at least eight glasses of water a day. 
Weeks 5-6
Low-intensity exercise can be resumed, including lifting very light weights of no more than 2 kg. Many exercises involving the arms and legs can be carried out safely. You can now start to go on longer walks, although always listen to your body. If you feel any extra pain or discomfort, this could be a sign of overdoing it. Refrain from excessive exercise if you experience any discomfort, and consult your surgeon if you develop persistent symptoms of pain or discomfort. 
Weeks 7-8
Most forms of exercise can be restarted, including going to the gym, although you avoid lifting heavy weights or intense forms of exercise such as boxing or outdoor sports. Swimming can only be restarted once your Plastic Surgeon clears you for this. You may run both outside and on a treadmill. 
Week 8 and beyond
You should be back to the vast majority of activities by this stage. You should, however, still wait if certain exercises cause you discomfort. By three months, you can carry out any form of physical exercise, including lifting heavy weights. 
Exercise after abdominoplasty
We would recommend appropriate forms of exercise after abdominoplasty to promote increased blood flow to healing areas which ensures a quicker recovery. Exercise is one of the best ways for a healthy mind and body to help you stay motivated during the recovery period. Always follow the post-operative care instructions and avoid doing strenuous exercise early after the procedure. Any exercise-related injury can delay your tummy tuck recovery. 
Only light exercise should be carried out in the form of short walks in the first few days after surgery. This helps to stimulate blood flow and promote quicker healing. By the end of week one, you may consider slightly longer periods of walking and light arm and leg exercises are permissible to help you maintain fitness levels. If you experience any excessive pain or discomfort during exercise, you must stop and seek medical advice from your surgeon. 
As the recovery phase progresses, you may slowly resume an increased number of physical activities. You should generally avoid lifting heavy weights and swimming until a minimum of six weeks after surgery. Swimming can increase the risk of wound infection if the wounds are still actively healing. Lifting heavy weights can lead to excessive stress on the incision lines and lead to wound breakdown and localised bleeding or infection. 
How can I get rid of a lower belly pouch?
A tummy tuck or abdominoplasty surgery is the best way to get rid of a lower belly pouch. This area is most commonly made up of excess fat and loose skin. Abdominoplasty can flatten this area for a sculpted and contoured abdomen. 
Can a tummy tuck lift the pubic area?
A tummy tuck is not designed to lift the pubic area. A mons pubis lift or mons reduction can achieve this and is commonly combined with a tummy tuck.
Can a tummy tuck make my waist smaller?
A tummy tuck can make your waist smaller and especially so if a Brazilian tummy tuck is performed. This procedure combines liposuction to the abdomen and flanks and a tummy tuck with muscle repair. Patients can often achieve an hourglass figure with a Brazilian abdominoplasty. 
When can I sleep on my side after a tummy tuck?
We would recommend sleeping in a reclined position on your back for a minimum of three weeks after an abdominoplasty. This will help control any symptoms of tightness that many patients experience after a tummy tuck. Patients can safely sleep on their side six weeks after the procedure. You should consult with your surgeon first before changing your sleeping position. If your procedure involves extra skin removal, your sleep position may have to be maintained in a certain way until your surgeon clears you. 
Is it normal to feel tightness after a tummy tuck?
It is normal to experience a degree of tightness after tummy tuck surgery. The skin was loose and saggy and has now been tightened, and time is needed to help your body adjust to your new shape. The tightness sensation will be felt most during the first week after a tummy tuck. It will gradually improve as the skin stretches around your new body contours. Abdominal tightness can take between one and three months to improve. You should avoid excessive bending during the first four weeks after surgery to avoid exacerbating feelings of abdominal tightness. 
When will I see tummy tuck results?
Tummy tuck results are most noticeable approximately three months after surgery. However, it should be borne in mind that it can take up to 12 months to see the final results of surgery. There may be extensive swelling during the early recovery phase, which can mask surgery results. Postoperative swelling is a normal part of any surgical procedure. Any postoperative discomfort can be minimised by wearing a compression garment and taking prescription painkillers as directed by your surgeon. 
Is a tummy tuck permanent?
A tummy tuck is considered a permanent procedure as the skin and excess fat have been surgically removed and cannot grow back. It is important to bear in mind that future pregnancies, significant changes in weight and menopause can result in stretching of the skin. You should try to maintain a healthy lifestyle with a good diet and regular exercise to maintain the results of your tummy tuck for the long term. 
Why does my stomach still look big after a tummy tuck?
Your stomach may appear swollen after a tummy tuck during the first 3 to 4 weeks due to postoperative swelling, which can be minimised by wearing your compression garment. You should make sure to take the painkiller medication as prescribed and keep mobile to prevent bloating and constipation. If you still find your stomach appears big after a tummy tuck, you should consult with your surgeon. Although combining liposuction with a tummy tuck can help to remove excess fat, any remaining fat cells can potentially be a cause of a swollen abdomen. 
How do I get a flat stomach after a tummy tuck?
The best way to achieve a flat stomach after tummy tuck surgery is to eat a healthy diet and carry out regular physical exercise. It is normal for swelling and bloating to be present during the early recovery period, although this will improve over the course of three or four weeks. You should maintain a high intake of lean protein and plenty of water and rest as much as possible to ensure proper healing. This will help to ensure a quick recovery. Certain types of exercises may be recommenced once your surgeon has assessed you. 
When can I work out after a tummy tuck?
Patients can start light exercises approximately 7 to 10 days after a tummy tuck. After six weeks, you can return to most forms of exercise. Strenuous exercise, including lifting heavy weights, should be avoided for a minimum of 12 weeks. If you have not had muscle repair as part of your tummy tuck, you may restart strenuous exercises earlier and consult with your surgeon to determine the appropriate timing for this. 
How long can I walk after a tummy tuck?
Mild and gentle forms of walking are recommended 3 to 4 days after surgery to promote blood flow. You should not carry out any form of exercise immediately after your surgery or the next day. Light walks around the home are recommended after the first two days, although you should avoid walking long distances during the first week after tummy tuck surgery. 
When is it safe to stretch after a tummy tuck?
Stretching exercises should be avoided for at least four weeks as your body needs to heal adequately. Placing excessive strain on healing incision lines could lead to wound breakdown if you stretch too early after surgery. Make sure to rest plenty after abdominoplasty surgery. Avoid carrying out any type of exercise that is excessively strenuous, including stretching exercises. Your surgeon can advise you when it is safe to restart stretching exercises. 
When can I do squats after a tummy tuck?
Most forms of gentle leg exercises are allowed during the first four weeks after a tummy tuck. You should avoid any resistance exercise with heavier weights. If you develop any pain or discomfort, you should stop the exercise immediately and arrange to see your surgeon for a clinical assessment.
When can I walk on the treadmill after a tummy tuck?
You should be able to start cardiovascular exercise is approximately six weeks after having a tummy tuck once you have healed sufficiently. You should avoid excessively long or strenuous workouts. The exercise aims to help blood circulation to the healing areas. Your energy levels may still be low, and it is important not to do too much too soon.
When is the best time to do sit-ups after a tummy tuck?
It is best to avoid any core strengthening exercises for at least three months after a tummy tuck. Core exercises can increase the risk of complications developing, and you should avoid placing any pressure on your abdominal muscles, especially if you have had muscle repair.
How can I tone my stomach after a tummy tuck?
Core strengthening exercises should be avoided for a minimum of six weeks after surgery. Your surgeon will advise you when you can safely start abdominal strengthening exercises after a tummy tuck. If you overdo it with abdominal crunches, you could disrupt the abdominal muscle repair, which could require corrective surgery later.
Can stomach fat come back after having a tummy tuck?
Once fat cells have been surgically removed as part of a tummy tuck, they do not come back. However, if you continue to eat in excess with minimal exercise, existing fat cells can in large in size leading to weight gain. This is why we would recommend eating a healthy and balanced diet with plenty of regular exercises.
How can I avoid putting on weight after a tummy tuck?
You should try to maintain a healthy diet and drink plenty of water to keep hydrated. Regular exercise will help to maintain a healthy weight and tone up your muscles. This will help to enhance the results of a tummy tuck. It is vital to follow all of your surgeon's post-operative instructions. You should avoid gaining excess weight after a tummy tuck by keeping to a healthy diet, drinking plenty of water and doing regular physical exercise.
Why choose Centre for Surgery for a tummy tuck?
Centre for Surgery is renowned for its expertise in tummy tuck and abdominoplasty surgery. This procedure effectively removes excess skin and fat from the stomach. Patients can achieve a flat stomach with a contoured appearance. Call us on 020 7993 4849 to schedule a tummy tuck consultation at our Baker Street clinic in Marylebone.
RELATED: How much does a tummy tuck cost?
Medical references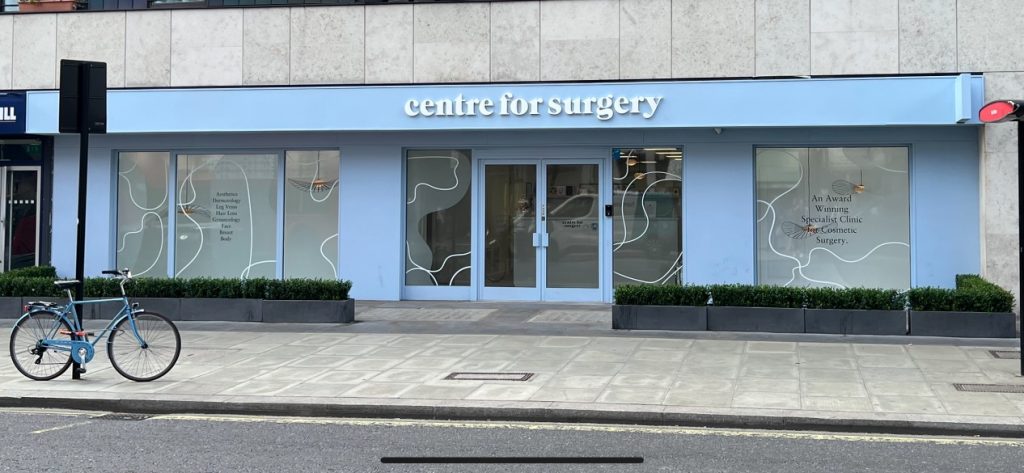 Amazing from start to finish, the communication was the main thing was fully informed and looked after, on the day of my breast augmentation, the staff were fab and made me feel at ease through out the whole process. Thank you so much.
Mohammed Farid
18/11/2021
I've had such a great experience with excellent advice, care and attention and surgical treatment (gynaecomastia) - I can fully endorse the treatment I have received from Centre for Surgery with absolutely no qualms at all. Brilliant in every way - thank you all so much.
Caroline Thorpe
14/11/2021
Very pleased with my whole experience of having a procedure. Was so nervous about getting treatment and i was reassured and felt so comfortable throughout thanks to the amazing nurses. I definitely made the right decision to have breast augmentation at centre for surgery with dr erel.
Melissa Briggs
08/11/2021
So glad I went with centre for surgery, the whole process went very smoothly from the consultations down to the actual day of the procedure. I was so nervous on the day but the whole team put me at ease and I'm happy with my results as I feel a lot more comfortable wearing certain clothes now. My surgeon was Alberto Di Giuseppe who performed a breast Augmentation on me, and I would definitely recommend as he was very clear on what the outcome of the surgery would be and which size would look the best for my frame.
Couldn't be happier with Dr Tillo work,i had my breast surgery one week ago and so happy with the results so far,all the staff are extremely nice and very supportive,i would definitely recommend their services,thank so much
From start to the finish everything was perfect for tummy tuck surgery. All staff is very friendly and the aftercare has been good. The Doctor and the nurse team was fantastic. I'm so happy...result is amazing. Thank you!!!
This was overall a great experience, all the staff at Centre for Surgery were friendly and put me at ease. It is a nerve wracking thing to go through an op but the staff were so nice. Mr Ertan has got a great team around him. On the day of the operation everything went smoothly to plan, there was no delay or holdups, I had another consultation with Mr Ertan who confirmed what was going to be done and that I was still happy to proceed. I was prepped for the procedure, I met with the anaesthetist who again was really nice and put me at ease explaining his role. After the procedure I woke up with the nurse by my side making sure I was OK and checking on me, I was able to stay in the clinic until I was ready to leave and was not rushed at all. I was well looked after from the start to the point when I was discharged. Post operation I was staying at a local hotel it was so close there was no point in even getting a taxi and I was able to walk back where my partner was waiting for me. I was expecting a lot of bruising to both my eyes but there was very little if any by the time the cast came off after 7 days, I am now at the two week post operation point and it is healing well with no outwardly visible bruising or scaring. The next milestone is a checkup at the 6 week point with my surgeon. If you're thinking of having something like this done I would highly recommend getting in touch with Centre for Surgery.
The staff at Centre for Surgery were very kind and accommodating. They answered any questions I had about the procedure and were constantly checking up on me. A special thank you to Christina for all her support throughout.
I would just like to state the quality of care received from the nurses at Centre for Surgery was beyond the highest level. Sophie takes her patient care to another level beyond words. She always puts me at ease. She is there for me even at awkward hours just when I mostly needed reassurance and she is one of the most compassionate nurses I have come across and demonstrates her passion naturally for caring for others. She totally deserves recognition at its finest and thank you for always being there for me. 😍