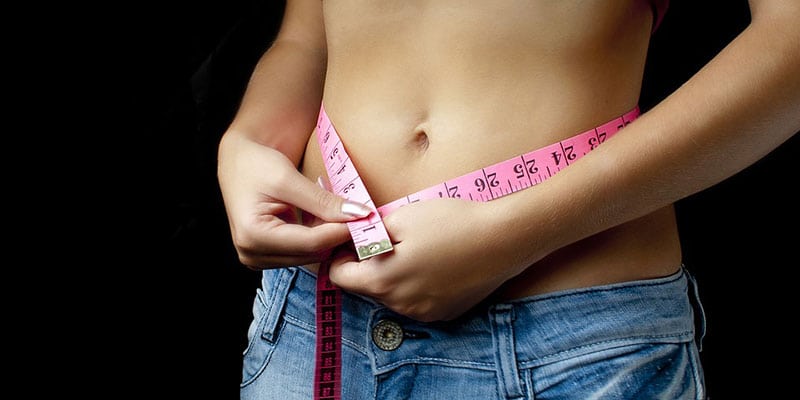 Having a tummy tuck can often be an exciting procedure which many people look forward to having. Being pregnant or undergoing major weight loss can often leave you with excess skin around the abdominal area. Having a tummy tuck to remove this excess skin and fat can help to improve your self-esteem and confidence. One part of the process that can put people off undergoing this procedure is the thought of a long recovery period. It can often be daunting thinking about the potential pain you may experience after surgery. However, if you know what to expect before you undergo your procedure, you can be prepared for what will happen during the recovery period.
RELATED: What does a tummy tuck involve?
What does tummy tuck recovery involve?
Tummy Tuck is a day case procedure
If you have a tummy tuck with liposuction at Centre for Surgery, you will be able to leave the same day, once the effects of the anaesthetic have worn off. For a tummy tuck, you will be given a TIVA general anaesthetic, so you will have to ensure you have a responsible adult who will be able to drive you home afterwards.  You may also wish to have someone accompany you at home for the first few days.
RELATED: How to have the best tummy tuck
Potential for postoperative discomfort
One of the first things people often think about is 'how much pain will I be in after the tummy tuck?'. Directly after the tummy tuck procedure, you may not feel much discomfort, as you will still be feeling the effects of the injected local anaesthetic. However, you may experience a small increase in discomfort two or three days following your procedure. You will be given prescription pain medication which you will be able to take throughout the early post-operative period if necessary. You may also wish to apply a specialised ice pack to the abdomen, which can help to numb the area and decrease swelling. After five days you may notice you now only require pain medication on an intermittent basis. Analgesia medications should only be required for the first two weeks, after which point you may no longer need to take pain medication. You may experience pain when you try to stand upright, as the incision will be under tension. Often people find they will need to walk stooped over; it may take up to a week before you can walk upright.
RELATED: What is the difference between liposuction and a tummy tuck?
Best sleeping position after tummy tuck
You will be encouraged to rest during the recovery period to keep reasonably mobile to reduce the risk of venous thromboembolism. During the recovery period, it is important that you sleep mainly on your back in order to avoid any injury to the incision site. You may also wish to keep your knees bent while you are in bed, in order to avoid more unnecessary strain on the abdomen. You can also place pillows under the knees for extra comfort.
RELATED: 5 Tummy Tuck myths
When to resume exercise after tummy tuck
While you will be encouraged to rest, you should avoid being immobile, in order to avoid the risk of blood clots. Make sure you get up and walk around in your house and keep well hydrated. While you are walking, make sure you do not put any excess strain on the incision site. You will have to avoid any strenuous physical exercise for at least six weeks. You will be able to start light activities after two weeks, but will still need to avoid any abdominal exercises. Throughout this period you will also need to avoid any heavy lifting. If you have young children, you will have to take this into account. You may have to consider how the children are going to be cared for during this period, and whether you will require any childcare.
Tummy tuck compression garment
Throughout the recovery period, you will be required to wear a compression garment around the abdomen. This will help to reduce swelling, which then decreases the length of the recovery period. Our staff members will be able to give you advice about what compression garment you will need, and will ensure you have one which is the correct style and size. You will have to wear the compression garment for around six weeks.
Tummy Tuck Scars
After an abdominoplasty, you will have tummy tuck scars, which may run from hip to hip in some cases. If you had a mini tummy tuck, this scar will be shorter in length. The scar may appear more noticeable following the procedure, as it may appear swollen and red. However, with time, the prominence of the scar will decrease and the colour will become lighter. The exact appearance of the scar will vary depending on which surgical method was used and the location of your excess skin as well as your skin type. Some people will have an incision which is beneath the bikini line, while others may have an incision which is higher on the abdomen.
RELATED: What is the difference between a tummy tuck and a C-section?
It is important that you take care of the incision site, particularly if you are worried about the appearance of the scar. Make sure the incision site stays clean, in order to avoid any chance of an infection occurring. Once the incision site has completely dried, you may wish to apply creams to the site to reduce the appearance of the scar and moisturise the skin. It is also important to avoid excess sun exposure. This can be done by wearing clothes which cover the incision and applying SPF 50+ sunscreen.
Working and driving after tummy tuck
You will have to take time off work to recover from the tummy tuck procedure. If you have an office job or one that does not require much standing, you may be able to return to work after one week. If your job is more physically demanding, you may need to take two weeks off work. It is important to remember you will not be able to do any heavy lifting or strenuous physical activity for six weeks; so keep this in mind when considering how long you will need to take off work.
RELATED: How to get the best tummy tuck results
The most important thing to remember is that the recovery period is different for everyone. What happens for one person may not happen for the next. Some people may be able to return to work quickly, while others will experience more pain or need a longer period of time off work. Remember to always listen to your body and how you feel, and do not push yourself too hard during the recovery period. Get as much rest and take as much time off as you need, and you will have the best recovery after tummy tuck.
RELATED: Can I get a tummy tuck on the NHS?
Are you interested in a tummy tuck? Surgeons at Centre for Surgery offer this procedure. Contact us today to find out more. 
Amazing from start to finish, the communication was the main thing was fully informed and looked after, on the day of my breast augmentation, the staff were fab and made me feel at ease through out the whole process. Thank you so much.
Mohammed Farid
18/11/2021
I've had such a great experience with excellent advice, care and attention and surgical treatment (gynaecomastia) - I can fully endorse the treatment I have received from Centre for Surgery with absolutely no qualms at all. Brilliant in every way - thank you all so much.
Caroline Thorpe
14/11/2021
Very pleased with my whole experience of having a procedure. Was so nervous about getting treatment and i was reassured and felt so comfortable throughout thanks to the amazing nurses. I definitely made the right decision to have breast augmentation at centre for surgery with dr erel.
Melissa Briggs
08/11/2021
So glad I went with centre for surgery, the whole process went very smoothly from the consultations down to the actual day of the procedure. I was so nervous on the day but the whole team put me at ease and I'm happy with my results as I feel a lot more comfortable wearing certain clothes now. My surgeon was Alberto Di Giuseppe who performed a breast Augmentation on me, and I would definitely recommend as he was very clear on what the outcome of the surgery would be and which size would look the best for my frame.
Couldn't be happier with Dr Tillo work,i had my breast surgery one week ago and so happy with the results so far,all the staff are extremely nice and very supportive,i would definitely recommend their services,thank so much
From start to the finish everything was perfect for tummy tuck surgery. All staff is very friendly and the aftercare has been good. The Doctor and the nurse team was fantastic. I'm so happy...result is amazing. Thank you!!!
This was overall a great experience, all the staff at Centre for Surgery were friendly and put me at ease. It is a nerve wracking thing to go through an op but the staff were so nice. Mr Ertan has got a great team around him. On the day of the operation everything went smoothly to plan, there was no delay or holdups, I had another consultation with Mr Ertan who confirmed what was going to be done and that I was still happy to proceed. I was prepped for the procedure, I met with the anaesthetist who again was really nice and put me at ease explaining his role. After the procedure I woke up with the nurse by my side making sure I was OK and checking on me, I was able to stay in the clinic until I was ready to leave and was not rushed at all. I was well looked after from the start to the point when I was discharged. Post operation I was staying at a local hotel it was so close there was no point in even getting a taxi and I was able to walk back where my partner was waiting for me. I was expecting a lot of bruising to both my eyes but there was very little if any by the time the cast came off after 7 days, I am now at the two week post operation point and it is healing well with no outwardly visible bruising or scaring. The next milestone is a checkup at the 6 week point with my surgeon. If you're thinking of having something like this done I would highly recommend getting in touch with Centre for Surgery.
The staff at Centre for Surgery were very kind and accommodating. They answered any questions I had about the procedure and were constantly checking up on me. A special thank you to Christina for all her support throughout.
I would just like to state the quality of care received from the nurses at Centre for Surgery was beyond the highest level. Sophie takes her patient care to another level beyond words. She always puts me at ease. She is there for me even at awkward hours just when I mostly needed reassurance and she is one of the most compassionate nurses I have come across and demonstrates her passion naturally for caring for others. She totally deserves recognition at its finest and thank you for always being there for me. 😍