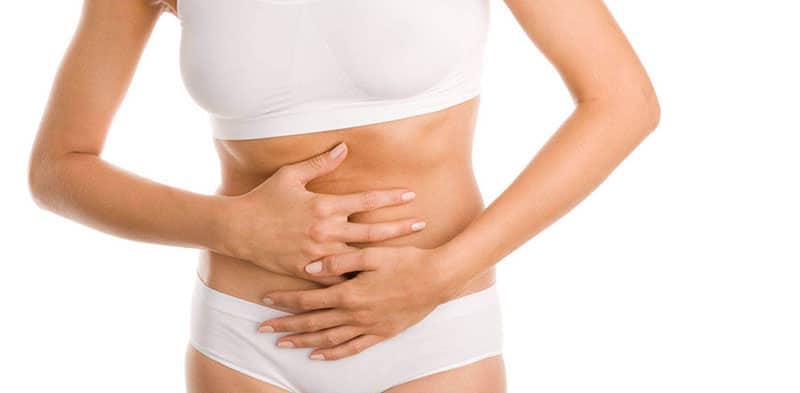 A Caesarean section also known as a C-section is a surgical procedure involving the delivery of a baby through an incision made in the lower abdomen which exposes the uterus. The uterus is then opened to deliver the baby. Tummy tuck surgery is a cosmetic surgery procedure aimed at tightening abdominal skin through the surgical removal of redundant skin and excess fat from the abdomen and flanks.
Many women commonly ask us if they are able to combine having their upcoming C-section procedure with a tummy tuck doing the same procedure.
Can a tummy tuck be combined with a C-section?
In the UK, it is not possible to have a tummy tuck at the same time as a C-section and it is highly recommended to avoid having an abdominoplasty for a minimum of at least three months after having a C-section. A woman's body is still undergoing changes after childbirth and it can take a period of at least three months before the shape of the abdomen maintains a degree of stability. Many women are less physically active during the early stages of giving birth and this may mean that they are at a higher risk of developing DVT following any subsequent surgical procedure. There are a number of risks and complications of tummy tuck surgery that can be mitigated by being in optimum physical and mental health. Our surgeons would always advise deferring having a tummy tuck until you have ideally completed your family. Having a tummy tuck and then going on to have further children may diminish the results of the tummy tuck procedure which may necessitate further revision surgery down the line.
RELATED: Can I combine liposuction with a tummy tuck?
At Centre for Surgery, we are fortunate to have some of the most experienced tummy tuck surgeons in London and will be able to advise you on the optimum timing of having a tummy tuck as well as the specific technique used such as a Brazilian tummy tuck which involves a combination of liposuction with a tummy tuck. For further information, please get in contact with one of our highly experienced and knowledgeable patient coordinators to learn more about the tummy tuck procedure and how it could benefit you.
RELATED: What is the difference between liposuction and a tummy tuck?
How long should I wait after C-section before getting a tummy tuck?
Whilst specific advice may vary depending on the individual, we would generally recommend waiting for a minimum of four months after having a C-section before getting a tummy tuck. During the postpartum period, a woman's body continues to undergo a number of changes due to the influence of hormonal factors and it is generally considered after four months that stability has been reached in the size and shape of the woman's abdomen. Recovery after C-section takes at least three months to allow the incisions to heal fully and allow women to return to their normal physical activities in order to maintain a healthy body mass index. Many women may find they develop a fold of skin above the C-section scar and this can be easily addressed with a C-section scar revision procedure which is often combined with liposuction or a mini tummy tuck to tighten the lower abdominal skin.
RELATED: Mini tummy tuck in London
Whilst other providers may be quick to offer earlier abdominoplasty surgery, we would strongly advise against having surgery too early to minimise the risks associated with tummy tuck surgery. Tummy tuck surgery carries a significant period of recovery time and if carried out too early may interfere with mother and baby bonding.
RELATED: How to have the best tummy tuck
We would always recommend having a face-to-face consultation with an expert tummy tuck surgeon in London to get an idea of the treatment options available and which could work best for you.
What are the risks of combining C-sections with tummy tucks?
The effects of pregnancy can cause skin wrinkling and looseness of the abdominal skin as a result of the growing uterus expanding outwards during pregnancy and then rapidly shrinking after childbirth. Many women continue to experience hormonal imbalances in the first few months after childbirth and this can influence the appearance of the size and shape of the abdomen. Virtually all women will agree that pregnancy and childbirth can be physically demanding and can be very tiring. The risks of combining tummy tuck surgery with a C-section are significantly increased and could lead to a higher risk of deep vein thrombosis as well as an increased risk of wound complications which could result in surgical site infection.
RELATED: 5 Tummy Tuck myths
As part of the pre-operative preparation for surgery, our expert nursing team do their very best to get you in peak physical condition for your surgery. This process can be made very difficult when you are currently pregnant. It is also vitally important to make sure the baby is kept safe and not exposed to unnecessary risks. If you would like further information on tummy tuck surgery, we would recommend a face-to-face consultation with one of our expert abdominoplasty surgeons. We are experts in mummy makeover surgery which commonly involves a combination of a tummy tuck with a breast uplift procedure.
RELATED: All about Mummy Makeover
Amazing from start to finish, the communication was the main thing was fully informed and looked after, on the day of my breast augmentation, the staff were fab and made me feel at ease through out the whole process. Thank you so much.
Mohammed Farid
18/11/2021
I've had such a great experience with excellent advice, care and attention and surgical treatment (gynaecomastia) - I can fully endorse the treatment I have received from Centre for Surgery with absolutely no qualms at all. Brilliant in every way - thank you all so much.
Caroline Thorpe
14/11/2021
Very pleased with my whole experience of having a procedure. Was so nervous about getting treatment and i was reassured and felt so comfortable throughout thanks to the amazing nurses. I definitely made the right decision to have breast augmentation at centre for surgery with dr erel.
Melissa Briggs
08/11/2021
So glad I went with centre for surgery, the whole process went very smoothly from the consultations down to the actual day of the procedure. I was so nervous on the day but the whole team put me at ease and I'm happy with my results as I feel a lot more comfortable wearing certain clothes now. My surgeon was Alberto Di Giuseppe who performed a breast Augmentation on me, and I would definitely recommend as he was very clear on what the outcome of the surgery would be and which size would look the best for my frame.
Couldn't be happier with Dr Tillo work,i had my breast surgery one week ago and so happy with the results so far,all the staff are extremely nice and very supportive,i would definitely recommend their services,thank so much
From start to the finish everything was perfect for tummy tuck surgery. All staff is very friendly and the aftercare has been good. The Doctor and the nurse team was fantastic. I'm so happy...result is amazing. Thank you!!!
This was overall a great experience, all the staff at Centre for Surgery were friendly and put me at ease. It is a nerve wracking thing to go through an op but the staff were so nice. Mr Ertan has got a great team around him. On the day of the operation everything went smoothly to plan, there was no delay or holdups, I had another consultation with Mr Ertan who confirmed what was going to be done and that I was still happy to proceed. I was prepped for the procedure, I met with the anaesthetist who again was really nice and put me at ease explaining his role. After the procedure I woke up with the nurse by my side making sure I was OK and checking on me, I was able to stay in the clinic until I was ready to leave and was not rushed at all. I was well looked after from the start to the point when I was discharged. Post operation I was staying at a local hotel it was so close there was no point in even getting a taxi and I was able to walk back where my partner was waiting for me. I was expecting a lot of bruising to both my eyes but there was very little if any by the time the cast came off after 7 days, I am now at the two week post operation point and it is healing well with no outwardly visible bruising or scaring. The next milestone is a checkup at the 6 week point with my surgeon. If you're thinking of having something like this done I would highly recommend getting in touch with Centre for Surgery.
The staff at Centre for Surgery were very kind and accommodating. They answered any questions I had about the procedure and were constantly checking up on me. A special thank you to Christina for all her support throughout.
I would just like to state the quality of care received from the nurses at Centre for Surgery was beyond the highest level. Sophie takes her patient care to another level beyond words. She always puts me at ease. She is there for me even at awkward hours just when I mostly needed reassurance and she is one of the most compassionate nurses I have come across and demonstrates her passion naturally for caring for others. She totally deserves recognition at its finest and thank you for always being there for me. 😍