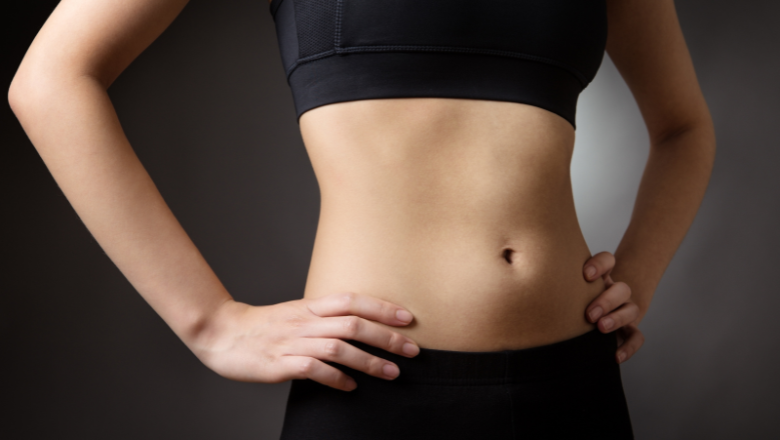 Abdominoplasty surgery involves making an incision across the lower abdomen, extending from hip to hip. A second incision is made around the belly button as part of repositioning it after removing excess skin. These incisions gradually improve over time to form a faint white line that becomes barely noticeable. Here we answer your most common questions about tummy tuck scars, including how they appear and what are the best treatments for them. If you have questions about abdominoplasty scarring, contact us on 020 7993 4849 to book an in-person consultation with a tummy tuck specialist surgeon.
RELATED: What does a tummy tuck involve?
How should a tummy tuck scar look?
The appearance of a tummy tuck score will be determined by the location of the incision and the type of tummy tuck surgery. A full tummy tuck involves two incisions, with the main incision positioned horizontally across the lower abdomen to get rid of excess fat and skin and a smaller one which encircles the belly button once the abdominal skin has been tightened. In most cases, the surgeon will expertly position the scar below the bikini line so that it should not be noticeable in most clothing items. Before the procedure, your surgeon will accurately mark the location of the incisions and get your approval before proceeding with the surgery.
RELATED: What is the difference between liposuction and a tummy tuck?
How big is a tummy tuck scar?
The size of a tummy tuck scar will be determined by the type of tummy tuck your surgeon recommends. The most common type of tummy tuck performed at Centre for Surgery is a full tummy tuck combined with liposuction, also known as a Brazilian tummy tuck. This procedure leaves a horizontal scar running along the lower part of the abdomen with a small scar around the umbilicus. A mini tummy tuck involves a much shorter horizontal incision similar in length to a C-section and does not involve an incision around the navel.
RELATED: Tummy Tuck (Abdominoplasty) Before And After Photos
Do tummy tuck scars go away?
All surgical incisions form a scar, and a tummy tuck procedure is no different. With the correct aftercare, the scars will fade over time. The extent and visibility of tummy tuck scars will be determined by the type of tummy tuck procedure undertaken. Every procedure will therefore involve a variable duration for scars to fade over time. Complex abdominoplasty surgery such as an extended tummy tuck or a Fleur de Lis tummy tuck may require a longer period of time for scars to fade.
RELATED: Abdominoplasty for men (Tummy Tuck)
What is the best scar treatment after a tummy tuck?
There are several different types of scar treatments to improve the appearance of abdominoplasty scarring. Topical vitamin E is a tried and tested method of improving scar appearance by keeping the scar well moisturised and hydrated. The vast majority of scars will naturally improve if sufficient time is given for them to fade. If these simple interventions are ineffective, various specialist scar management techniques can be implemented. Morpheus8 is beneficial for remodelling scar tissue and reducing excessive scarring. Laser treatment can help to reduce red scars by targeting the blood vessels within the scar that is responsible for the red colour. Surgical scar revision may be recommended for sunken or atrophic scars. The goal of treatment is to produce a smoother and less noticeable scar. No scar treatment can completely get rid of scars altogether.  Centre for Surgery is renowned for its expertise in sky management using gold standard techniques. Patients will have regular post-operative follow-up visits with our nursing team to help achieve healthy-looking scars. If you want to learn more, contact us today on 020 7993 4849 or complete the contact form below.
Why choose Centre for Surgery for abdominoplasty surgery?
Centre for Surgery is the leading cosmetic surgery clinic in London and is home to specialist consultant plastic surgeons with expertise in all types of abdominoplasty surgery. Our state-of-the-art Baker Street clinic is located in Marylebone. We have hundreds of five-star reviews, and many of our patients recommend their friends and family to see us. Schedule an in-person consultation today to learn more about the benefits of abdominoplasty surgery in London.
RELATED: Key facts about tummy tuck surgery & abdominoplasty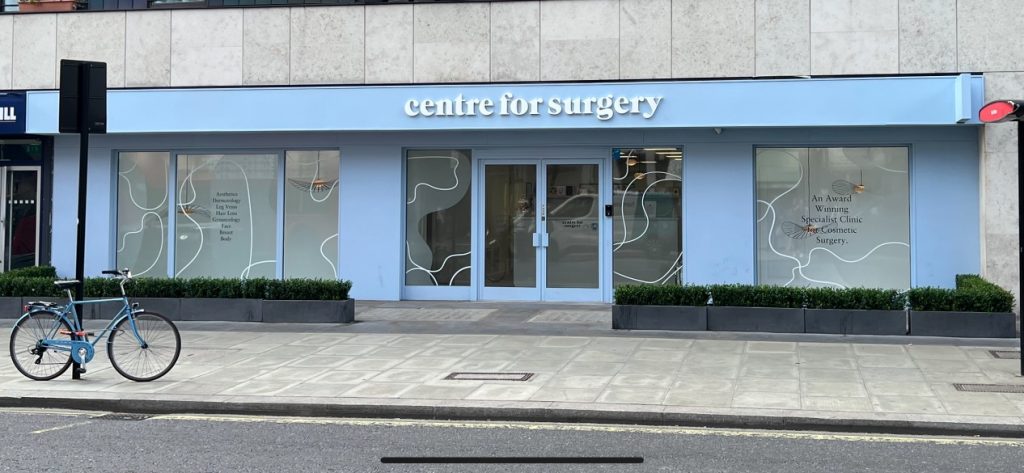 Amazing from start to finish, the communication was the main thing was fully informed and looked after, on the day of my breast augmentation, the staff were fab and made me feel at ease through out the whole process. Thank you so much.
Mohammed Farid
18/11/2021
I've had such a great experience with excellent advice, care and attention and surgical treatment (gynaecomastia) - I can fully endorse the treatment I have received from Centre for Surgery with absolutely no qualms at all. Brilliant in every way - thank you all so much.
Caroline Thorpe
14/11/2021
Very pleased with my whole experience of having a procedure. Was so nervous about getting treatment and i was reassured and felt so comfortable throughout thanks to the amazing nurses. I definitely made the right decision to have breast augmentation at centre for surgery with dr erel.
Melissa Briggs
08/11/2021
So glad I went with centre for surgery, the whole process went very smoothly from the consultations down to the actual day of the procedure. I was so nervous on the day but the whole team put me at ease and I'm happy with my results as I feel a lot more comfortable wearing certain clothes now. My surgeon was Alberto Di Giuseppe who performed a breast Augmentation on me, and I would definitely recommend as he was very clear on what the outcome of the surgery would be and which size would look the best for my frame.
Couldn't be happier with Dr Tillo work,i had my breast surgery one week ago and so happy with the results so far,all the staff are extremely nice and very supportive,i would definitely recommend their services,thank so much
From start to the finish everything was perfect for tummy tuck surgery. All staff is very friendly and the aftercare has been good. The Doctor and the nurse team was fantastic. I'm so happy...result is amazing. Thank you!!!
This was overall a great experience, all the staff at Centre for Surgery were friendly and put me at ease. It is a nerve wracking thing to go through an op but the staff were so nice. Mr Ertan has got a great team around him. On the day of the operation everything went smoothly to plan, there was no delay or holdups, I had another consultation with Mr Ertan who confirmed what was going to be done and that I was still happy to proceed. I was prepped for the procedure, I met with the anaesthetist who again was really nice and put me at ease explaining his role. After the procedure I woke up with the nurse by my side making sure I was OK and checking on me, I was able to stay in the clinic until I was ready to leave and was not rushed at all. I was well looked after from the start to the point when I was discharged. Post operation I was staying at a local hotel it was so close there was no point in even getting a taxi and I was able to walk back where my partner was waiting for me. I was expecting a lot of bruising to both my eyes but there was very little if any by the time the cast came off after 7 days, I am now at the two week post operation point and it is healing well with no outwardly visible bruising or scaring. The next milestone is a checkup at the 6 week point with my surgeon. If you're thinking of having something like this done I would highly recommend getting in touch with Centre for Surgery.
The staff at Centre for Surgery were very kind and accommodating. They answered any questions I had about the procedure and were constantly checking up on me. A special thank you to Christina for all her support throughout.
I would just like to state the quality of care received from the nurses at Centre for Surgery was beyond the highest level. Sophie takes her patient care to another level beyond words. She always puts me at ease. She is there for me even at awkward hours just when I mostly needed reassurance and she is one of the most compassionate nurses I have come across and demonstrates her passion naturally for caring for others. She totally deserves recognition at its finest and thank you for always being there for me. 😍