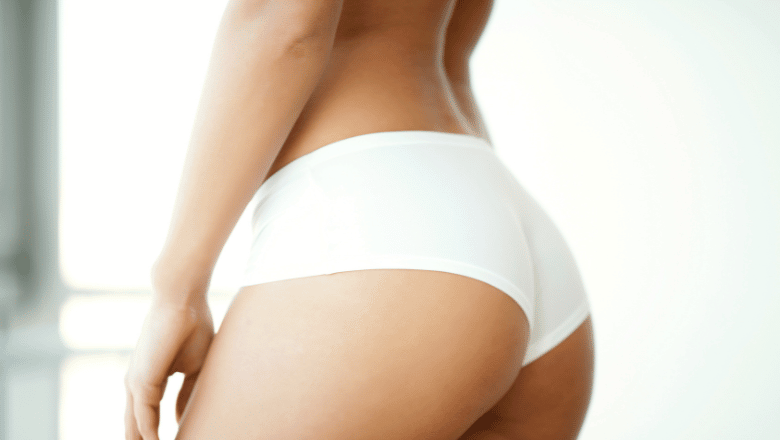 Gluteal fat grafting (GFG), more commonly known as a Brazilian butt lift, or BBL, has recently been studied by the British Association of Aesthetic Plastic Surgeons. After conducting a four-year analysis of outcomes data and a detailed assessment of new technologies, BAAPS has produced newly published UK guidelines on superficial gluteal lipofilling (SGL).
Click here to read the new 2022 BAAPS GFG Guidelines
BAAPS had previously advised its members against performing a Brazilian butt lift, also known as a BBL. This was due to suggesting there was a higher death rate associated with the procedure compared with other types of fat transfer surgery. Brazilian butt lift in the UK has become an increasingly requested procedure with 20% growth in Patient numbers annually. The traditional method of buttock augmentation involved buttock implants. The rate of complications after buttock implant surgery has often been viewed as acceptably high, with higher rates of implant-related complications, including infection. In 2020 alone, they were reported to be over 40,000 buttock augmentation procedures, including both buttock implants and fat transfer to the buttocks.
Reports surfaced in 2015 detailing serious complications associated with BBL surgery, including fat emboli and inadvertent fat injection into the deep pelvic veins. BAAPS, therefore, advised its members not to perform gluteal fat grafting.
RELATED: Is the Brazilian Butt Lift Safe?
Brazilian Butt Lift overview
BBL surgery is a specialist body contouring procedure that is designed to enhance the fullness and shape of the buttocks with the removal of fat from other areas of the body using liposuction. Common liposuction areas include the abdomen, flanks and thighs. The fat that has been removed will then be processed to remove impurities before being injected into the buttocks. The procedure produces a more defined and fuller shape of the buttocks. As with any surgical procedure, BBL surgery involves certain risks which must be understood before deciding to have the procedure.
RELATED: What are the different types of Brazilian Butt Lift or BBL?
What do the new BBL guidelines recommend?
The driving force behind the new guidelines and procedure protocols has been encouraged by new BBL techniques and technologies that have been developed and refined since 2018. The new BAAPS recommendations regard the procedure as safe provided to important surgical steps followed, including:
Fat must only be injected into the subcutaneous plane above the muscle. There is a significant body of scientific evidence which supports safe outcomes when fat is injected above the muscle. The higher rate of patient mortality previously reported has been directly linked with fat injected into the deeper muscle layer.
Continuous high-resolution ultrasound scanning must be used to guide the accurate placement of fat into the buttocks. Using ultrasound ensures the tip of the cannula remains in the correct tissue plane within the fat layer and not in the muscle. Ultrasound-guided BBL is the safest technique for performing superficial gluteal lipofilling.
RELATED: 'Brazilian Butt Lift can be made safer say surgeons' – BBC
Here at Centre for Surgery, we fully embrace the new BAAPS guidelines and have been using these techniques since 2019, which makes us one of the most experienced centres for superficial gluteal lipofilling in the UK, with over 500 procedures carried out with no serious complications over the last three years. All serious complications associated with BBL surgery have involved fat injection into the muscle layer. Our surgeons take precautions to avoid the deeper injection of fat into the muscle layer and use the ultrasound-guided BBL technique to ensure that fat is injected into the subcutaneous layer of the buttocks. Using ultrasound guidance is the only way to ensure the procedure is carried out as safely as possible.
RELATED: Can a BBL and tummy tuck be combined in the same procedure?
Unfortunately, growing numbers of patients based in the UK continue to choose surgeons who are not listed on the GMC specialist register or choose to have the procedure abroad, including Turkey. The standards of medical regulation in Turkey and eastern Europe do not match the highly rigorous healthcare regulatory standards in the UK. There could be a higher risk of serious complications, including severe sepsis, deep vein thrombosis, pulmonary embolism and potentially fatal fat embolism when patients have a BBL abroad.
RELATED: New BAAPS Brazilian Butt Lift (BBL) Guidelines
Why choose Centre for Surgery for BBL?
Centre for Surgery is regulated by the Care Quality Commission (CQC) in the UK, and our state-of-the-art Baker Street clinic is located in Marylebone in the heart of central London. We have previously achieved a 'good' rating at our 106 Crawford Street clinic. Our standards of postoperative aftercare have been described as 'outstanding' by the CQC. All our surgeons who perform gluteal fat grafting, also known as superficial gluteal lipofilling, are listed on the GMC specialist register for plastic surgery and have many years of experience in performing fat transfer to the buttocks in London.
RELATED: Brazilian Butt Lift (BBL) before and after photos
Please call us today on 0207 993 4849 or complete the contact form below to schedule an in-person consultation with a specialist BBL Surgeon.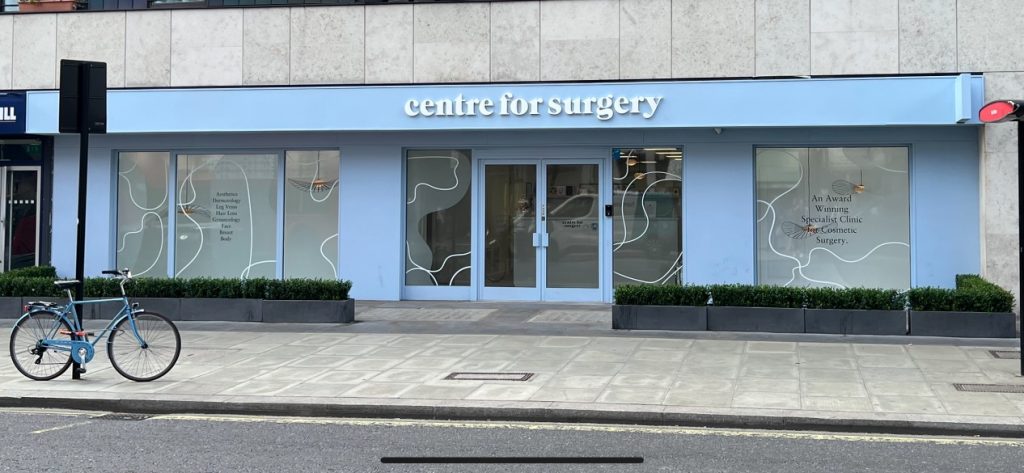 Amazing from start to finish, the communication was the main thing was fully informed and looked after, on the day of my breast augmentation, the staff were fab and made me feel at ease through out the whole process. Thank you so much.
Mohammed Farid
18/11/2021
I've had such a great experience with excellent advice, care and attention and surgical treatment (gynaecomastia) - I can fully endorse the treatment I have received from Centre for Surgery with absolutely no qualms at all. Brilliant in every way - thank you all so much.
Caroline Thorpe
14/11/2021
Very pleased with my whole experience of having a procedure. Was so nervous about getting treatment and i was reassured and felt so comfortable throughout thanks to the amazing nurses. I definitely made the right decision to have breast augmentation at centre for surgery with dr erel.
Melissa Briggs
08/11/2021
So glad I went with centre for surgery, the whole process went very smoothly from the consultations down to the actual day of the procedure. I was so nervous on the day but the whole team put me at ease and I'm happy with my results as I feel a lot more comfortable wearing certain clothes now. My surgeon was Alberto Di Giuseppe who performed a breast Augmentation on me, and I would definitely recommend as he was very clear on what the outcome of the surgery would be and which size would look the best for my frame.
Couldn't be happier with Dr Tillo work,i had my breast surgery one week ago and so happy with the results so far,all the staff are extremely nice and very supportive,i would definitely recommend their services,thank so much
From start to the finish everything was perfect for tummy tuck surgery. All staff is very friendly and the aftercare has been good. The Doctor and the nurse team was fantastic. I'm so happy...result is amazing. Thank you!!!
This was overall a great experience, all the staff at Centre for Surgery were friendly and put me at ease. It is a nerve wracking thing to go through an op but the staff were so nice. Mr Ertan has got a great team around him. On the day of the operation everything went smoothly to plan, there was no delay or holdups, I had another consultation with Mr Ertan who confirmed what was going to be done and that I was still happy to proceed. I was prepped for the procedure, I met with the anaesthetist who again was really nice and put me at ease explaining his role. After the procedure I woke up with the nurse by my side making sure I was OK and checking on me, I was able to stay in the clinic until I was ready to leave and was not rushed at all. I was well looked after from the start to the point when I was discharged. Post operation I was staying at a local hotel it was so close there was no point in even getting a taxi and I was able to walk back where my partner was waiting for me. I was expecting a lot of bruising to both my eyes but there was very little if any by the time the cast came off after 7 days, I am now at the two week post operation point and it is healing well with no outwardly visible bruising or scaring. The next milestone is a checkup at the 6 week point with my surgeon. If you're thinking of having something like this done I would highly recommend getting in touch with Centre for Surgery.
The staff at Centre for Surgery were very kind and accommodating. They answered any questions I had about the procedure and were constantly checking up on me. A special thank you to Christina for all her support throughout.
I would just like to state the quality of care received from the nurses at Centre for Surgery was beyond the highest level. Sophie takes her patient care to another level beyond words. She always puts me at ease. She is there for me even at awkward hours just when I mostly needed reassurance and she is one of the most compassionate nurses I have come across and demonstrates her passion naturally for caring for others. She totally deserves recognition at its finest and thank you for always being there for me. 😍