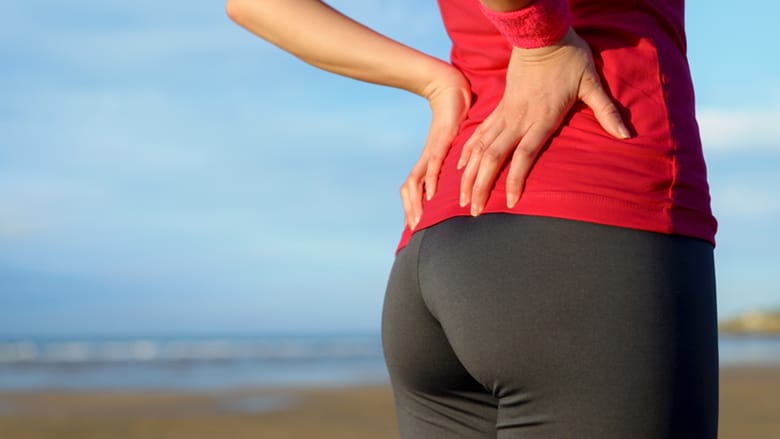 Brazilian butt lift surgery continues to be one of the most popularly requested procedures at our Baker Street clinic in London. The surge in demand has no doubt been driven by social media influencers who have achieved amazing results with curvier and enhanced buttocks. Body contouring procedures including 360 liposuction and BBL surgery offer patients the ability to achieve that hourglass figure that they have been desiring for a long time perhaps as a result of changes in their body following pregnancy and childbirth. Fat transfer for volume enhancement has become one of the most effective techniques and our BBL surgeons continue to be at the forefront of BBL surgery in London.
Why have a Brazilian Butt Lift in London?
What is a Brazilian butt lift?
For many people who may not be aware of what a Brazilian butt lift is, the BBL procedure involves the removal of fat with liposuction from areas of the body such as the abdomen, thighs or back followed by fat transfer to the buttocks for an unbelievable body transformation unmatched by non-surgical techniques.
What are the different types of Brazilian Butt Lift or BBL?
One of the key benefits of a BBL is that it not only enhances the size and shape of your buttocks but it is also able to contour and sculpt the abdomen and flank area with liposuction making it a two-in-one procedure. By avoiding the use of buttock implants, patients are able to achieve a natural buttock augmentation without the risks of artificial silicone implants.
Natural buttock augmentation with fat transfer makes sense for a number of reasons but most commonly because the results it achieves are so natural looking without the need for implants which may cause complications over time. Buttock augmentation with fat transfer results in long-term outcomes as long as you maintain a stable weight over time. Of course, the results can also be affected by the ageing process which we cannot exert any control over.
Does a Brazilian butt lift last?
This is one of the most common questions our surgeons get asked and the answer to this is yes. The results of the BBL do last and they are permanent as long as you follow all the surgeon's post-operative instructions in full as well as have realistic expectations about what the procedure can achieve for you.
As with all types of cosmetic surgery, the results you may see immediately after the procedure is not going to be the final appearance and this is especially the case with BBL surgery when your buttocks will be largest immediately after the procedure. It is important to bear in mind that with all fat transfer procedures including BBL, a proportion of transferred fat will be reabsorbed by your body which is an entirely natural process and the amount of fat that remains becomes permanently part of your buttocks.
How visible will BBL scars be?
If you are keen on having a Brazilian butt lift in London at Centre for Surgery on Baker Street, our BBL surgeons are renowned for utilising the most advanced methods including SAFE liposuction and ultrasound-guided fat transfer to minimise the amount of fat that is naturally reabsorbed by your body so that you can enjoy the results of your BBL surgery for many years to come. However, many patients notice that their buttocks are significantly enlarged immediately after surgery although this is not the actual size of what your buttocks will eventually transition to over the first 4 to 6 weeks. Over the course of 3 to 6 months after BBL, the buttocks will assume the final shape and size as the fat remodels and the final outcome of the surgery will then become evident.
You can be assured by the fact that BBL is a permanent solution for buttock enlargement however as with all types of surgical procedures, it is a case of how closely the post-operative instructions are followed to get the very best possible results. BBL is a special case as it is vitally important to follow the specialised instructions which include avoiding any pressure on the buttocks for at least two weeks after surgery.
Top tips to ensure your BBL results are permanent
Make sure to follow the post-operative instructions in full
As with all types of cosmetic surgery, it is very important to follow your surgeon's post-operative instructions in full. However, we cannot emphasise enough how important it is to follow the BBL post-operative instructions to the letter as by doing so, you maximise the chances of a successful fat transfer with minimal fat reabsorption. Wearing the BBL compression garment for the recommended period of time is also key. The BBL compression garment functions to minimise early bruising and swelling as well as minimise the risk of wound breakdown and wound infection and help to minimise any contour abnormalities. You must not sit on your buttocks for a minimum of two weeks after the procedure and this includes sleeping on your back or sitting in a chair as well as driving a car. Although this sounds overly restrictive, our nursing team have developed a number of techniques to help you through this part of recovery without too much hassle. Always remember that if you apply compression to freshly transferred fat, there is a risk of the fat cells undergoing premature death which may not give the BBL results you are hoping to achieve.
Your surgeon will advise you before surgery to stop smoking completely if you are an active smoker. Patients who smoke before and after the BBL procedure have a risk of delayed recovery with a higher rate of fat cell death as smoking impairs the ability of nutrients and oxygen to reach the newly transferred fat cells. The risk of wound infection is also much higher as is the risk of fat necrosis. These are all potential risks that need to be minimised as much as possible to maximise BBL safety.
Eat a well-balanced and nutritious diet
The chances of successful fat transfer surgery can be increased by eating the right types of foods. Scientific research has consistently proven that eating foods that are rich in minerals and nutrients help with the recovery process better than certain types of pro-inflammatory food including fried foods. Getting the right nutrients to the fat cells helps in their survival and subsequent maturation. We would always recommend you eat plenty of whole-grain foods, fruit and vegetables as well as lean proteins. Do ensure to eat good types of fat such as the type to be found in salmon, avocados and olive oil to enhance fat cell survival even more.
Maintain a program of regular exercise
It's important to avoid any form of strenuous exercise for at least 4 to 6 weeks after BBL surgery to minimise premature fat loss. However, it is important to keep mobile and walking short distances helps in recovery. After six weeks, you can gradually introduce more intense exercises but always make sure to avoid any activity that puts direct pressure on the buttocks including rowing machines and exercise bikes.
Light exercise has been shown to have a positive effect on fat cell survival because it helps to increase blood supply to the area of fat transfer. Fat cell viability is directly related to the quality of the blood circulation that forms after surgery.
Keep to a stable weight over the long-term
A significant amount of weight loss has been shown to have a negative effect on fat cell survival. The opposite is also true, however, this excess weight will also become generalised and not specific to the buttock region. Patients who are prone to significant fluctuations in weight over a short space of time may notice adverse effects on the appearance of their buttocks. The overlying skin and connective tissue may lose that elasticity over time with continued yo-yo dieting. This loss of skin elasticity will change the shape of the buttock over time. This is why it is crucial to maintain a stable weight after a Brazilian butt lift.
Apart from changes in weight, the ageing process, as well as pregnancy, will have an effect on the size and shape of your buttocks so although we say a BBL is a permanent procedure with long-lasting results, the results can still be affected by some factors which we have no control over. If you have been considering having a Brazilian butt lift in London, why not book a consultation with us at Centre for Surgery to transform yourself into that hourglass silhouette you have been desiring for so long.
Amazing from start to finish, the communication was the main thing was fully informed and looked after, on the day of my breast augmentation, the staff were fab and made me feel at ease through out the whole process. Thank you so much.
Mohammed Farid
18/11/2021
I've had such a great experience with excellent advice, care and attention and surgical treatment (gynaecomastia) - I can fully endorse the treatment I have received from Centre for Surgery with absolutely no qualms at all. Brilliant in every way - thank you all so much.
Caroline Thorpe
14/11/2021
Very pleased with my whole experience of having a procedure. Was so nervous about getting treatment and i was reassured and felt so comfortable throughout thanks to the amazing nurses. I definitely made the right decision to have breast augmentation at centre for surgery with dr erel.
Melissa Briggs
08/11/2021
So glad I went with centre for surgery, the whole process went very smoothly from the consultations down to the actual day of the procedure. I was so nervous on the day but the whole team put me at ease and I'm happy with my results as I feel a lot more comfortable wearing certain clothes now. My surgeon was Alberto Di Giuseppe who performed a breast Augmentation on me, and I would definitely recommend as he was very clear on what the outcome of the surgery would be and which size would look the best for my frame.
Couldn't be happier with Dr Tillo work,i had my breast surgery one week ago and so happy with the results so far,all the staff are extremely nice and very supportive,i would definitely recommend their services,thank so much
From start to the finish everything was perfect for tummy tuck surgery. All staff is very friendly and the aftercare has been good. The Doctor and the nurse team was fantastic. I'm so happy...result is amazing. Thank you!!!
This was overall a great experience, all the staff at Centre for Surgery were friendly and put me at ease. It is a nerve wracking thing to go through an op but the staff were so nice. Mr Ertan has got a great team around him. On the day of the operation everything went smoothly to plan, there was no delay or holdups, I had another consultation with Mr Ertan who confirmed what was going to be done and that I was still happy to proceed. I was prepped for the procedure, I met with the anaesthetist who again was really nice and put me at ease explaining his role. After the procedure I woke up with the nurse by my side making sure I was OK and checking on me, I was able to stay in the clinic until I was ready to leave and was not rushed at all. I was well looked after from the start to the point when I was discharged. Post operation I was staying at a local hotel it was so close there was no point in even getting a taxi and I was able to walk back where my partner was waiting for me. I was expecting a lot of bruising to both my eyes but there was very little if any by the time the cast came off after 7 days, I am now at the two week post operation point and it is healing well with no outwardly visible bruising or scaring. The next milestone is a checkup at the 6 week point with my surgeon. If you're thinking of having something like this done I would highly recommend getting in touch with Centre for Surgery.
The staff at Centre for Surgery were very kind and accommodating. They answered any questions I had about the procedure and were constantly checking up on me. A special thank you to Christina for all her support throughout.
I would just like to state the quality of care received from the nurses at Centre for Surgery was beyond the highest level. Sophie takes her patient care to another level beyond words. She always puts me at ease. She is there for me even at awkward hours just when I mostly needed reassurance and she is one of the most compassionate nurses I have come across and demonstrates her passion naturally for caring for others. She totally deserves recognition at its finest and thank you for always being there for me. 😍