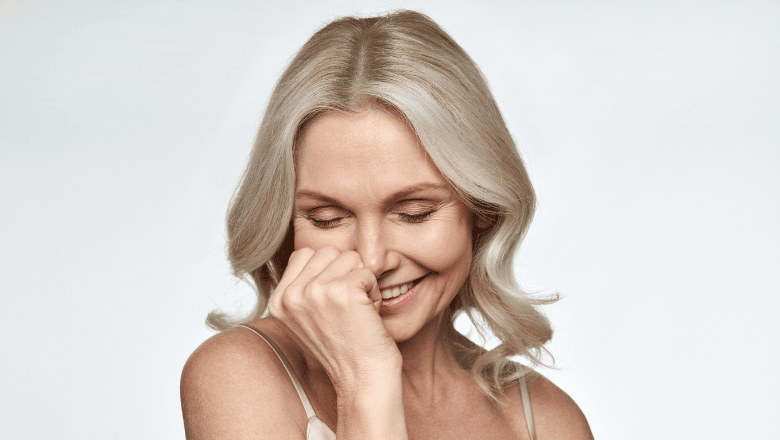 Facelift surgery is considered the most effective technique for producing dramatic facial rejuvenation results. A facelift can correct both loose skin and weakened facial muscles that have lost their elasticity over time. Our expert facelift surgeons are focused on attaining natural-looking results for patients with meticulous surgery that does not lead to an "overdone" look.
RELATED: What is the best age for a facelift?
If you have been considering having a facelift procedure and are keen to learn about what the procedure involves, read on to learn about the ins and outs of facelift surgery in London and how to achieve incredible life-changing results.
How does ageing affect the face?
Facial ageing has traditionally been thought to be due to excess skin sagging on the face. For many years, the main method for reversing these ageing changes has been to tighten the skin by performing skin-only facelifts. The older facelift techniques focused on repositioning skin only, without addressing the underlying tissue layers. Patients who underwent these older (often on multiple occasions) lifts obtained an unnatural, stretched appearance – the 'wind-tunnel effect'. In some cases, the eyebrows and forehead were also pulled upward, giving a startled and highly unnatural appearance.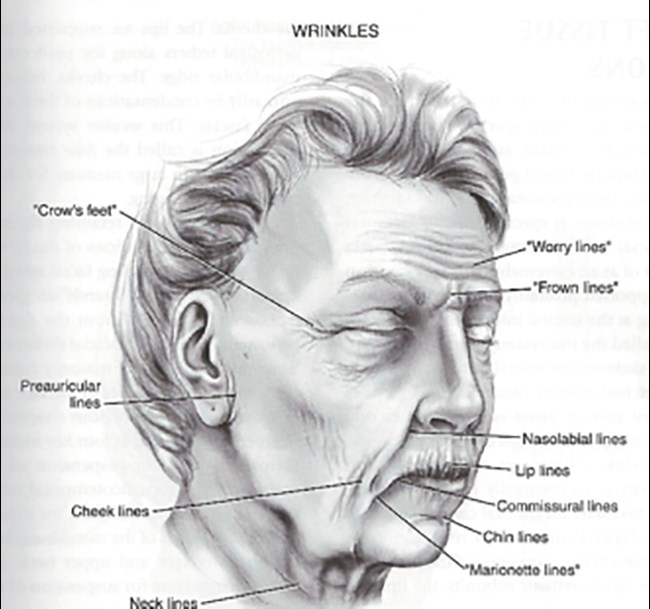 One important aspect of facial ageing that is missed with the older skin-only methods is that two other processes are occurring that skin-only facelifts do not adequately address:
The deeper tissues of the face (fat and muscle) gradually detach from their facial attachments and begin to descend under the influence of gravity, and
The soft tissue volume of the face decreases. Both bony and fatty changes occur with age. Thus, treatments to correct the ageing face should involve repositioning of these deeper structures (facelift), and restoring volume (fat grafting), as required.
Surgeons at Centre for Surgery focus on lifting the soft tissue and muscle and restoring volume – the 'lift and fill' facelift. It is often not enough to reposition the tissues with a facelift on its own. Facial fat grafting to restore volume is also required.
There are many benefits to undertaking a facelift, including the following:
Skin tightening: Loose facial skin can make a person appear much older than they actually are, while taut facial skin is a sign of youthful vitality. The latest facelift techniques can completely remove loose skin from the lower face and neck, creating a more revitalised appearance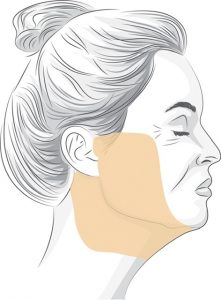 Wrinkle reduction: The appearance of wrinkles can be reduced when the skin is tightened during the facelift process.
Repositioning of facial fat: At times, a facial contour that is undesirable results from fat deposits in the face. Our surgical technique includes repositioning fat deposits to achieve a more aesthetically pleasing facial contour. Facial fat grafting can also be performed to create extra volume. Fat transfer is an advanced method for restoring volume to the facial fat compartments. Using this alone or in combination with a facelift can provide optimal patient results.
A well-performed facelift does not leave visible scars
All facelift procedures involve skin incisions, and as with any surgery, there will always be a residual scar. Facelift incisions are typically hidden in natural skin creases in front of and behind and in the hair (easier in women). When performed by an experienced and meticulous plastic surgeon at Centre for Surgery in London, facelift incisions are usually done remarkably well. They are barely visible, though, of course, everyone will scar differently. In most cases, patients and their loved ones find it very challenging to find the incisions months after the procedure.
Scars continue to naturally soften and improve and mature over the course of 12 months, but not every scar disappears completely. Fortunately, surgeons at Centre for Surgery have access to the most advanced lasers to reduce redness or flatten scars after the facelift procedure.
What are the different types of facelift surgery?
A facelift is also known by its medical name, rhytidectomy. Facelift surgery is designed to tighten the SMAS layer in the face combined with the removal of excess skin. This helps to eliminate deep wrinkles and skin folds located near the mouth and nose. Saggy skin caused by the natural ageing process can be tightened by the removal of excess skin to create a more defined jawline and neck. A facelift at Centre for Surgery in London is uniquely customised to the needs and desires of the individual patient to achieve optimal outcomes.
RELATED: Are facelift results permanent?
Although a facelift can be performed on its own, it is commonly combined with other facial plastic surgery procedures such as eyelid surgery, brow lift or facial fat transfer. There are several different types of facelift procedures, with each one designed to target a particular area of the face. Understanding the different methods of performing facelift surgery before attending your consultation will help you to participate more effectively in the patient-surgeon relationship.
Traditional SMAS facelift
The SMAS facelift is regarded as the most popular method for performing a facelift, with the ability to produce dramatic results even for people with extensive signs of facial ageing. Incisions for a full facelift are located at the front of the ear and extend downwards around the earlobe into the posterior hairline located behind the ear. Your surgeon may also make a small incision beneath the chin to perform a neck lift. Chin and neck liposuction is also often combined with a facelift and neck lift to achieve a contoured chin and jawline. The weakened SMAS muscle is surgically tightened, and any excess skin is surgically removed. Facelift surgery is often combined with facial fat transfer to enhance the volume in other areas of the face, such as the cheeks, lower eyelids or temples.
Mini facelift
A mini facelift is an ideal option for people who would prefer less scarring and a quicker recovery period. It is important to bear in mind a mini facelift does not produce as dramatic results when compared with a standard facelift. Most suitable patients for a mini facelift are in their early 40s, with early features of ageing most commonly seen around the lower face and jawline. Mini facelift surgery is ideal for tightening loose skin in the lower part of the face and may often be repeated 5 to 10 years later to maintain the results over time.
One Stitch facelift
A one-stitch facelift is known as a 'short scar facelift' or limited incision facelift. This procedure is designed to produce meaningful results without visible scars. The incision for a one-stitch facelift is positioned in front of the ear, both just above and below it. There is no incision located at the front of the ear as with a traditional facelift. Some surgeons may choose to place the incision within the ear, particularly if there is a higher risk of visible scarring. A one-stitch face takes no more than 60 minutes to carry out and involves a rapid recovery period with minimal side effects. To be suitable for this procedure, patients should be developing early signs of ageing and be aged in their 30s or early 40s. Suitability for a short scar facelift will be determined at your consultation.
RELATED: Different types of facelift and neck lift
Can a facelift be combined with fat transfer?
In many cases, a facelift can produce even better results when combined with fat transfer to the face. Many types of facelift procedures involve the removal of fat from the chin and neck to contour and sculpt the lower face. The removal of fat from the lower face and neck can be combined with fat injections to the middle third of the face. Many patients begin to develop signs of ageing affecting the middle part of the face first. Sunken cheeks, hollowed eyes and nasolabial folds are several features which can be improved with facial fat grafting and a mid-facelift.
RELATED: Is facial fat transfer permanent?
Targeted injections of prepared fat removed from another part of the body, such as the inner thighs, can enhance cheek volume and fill out sunken eyes to achieve a more youthful look. Fat that has been injected into the face is rich in stem cells and has powerful regenerative effects that can also contribute to the improvement of overall skin quality.
What does a facelift consultation at Centre for Surgery involve?
The first step towards achieving a refreshed facial appearance is to have an in-person consultation with an expert London facelift Surgeon. The consultation is a foundation for learning about your unique needs and desires. The surgeon will carefully listen to what you hope to achieve from the procedure as well as determine whether you are a suitable candidate for the procedure. Having realistic expectations about what facelift surgery can achieve is vital, and your surgeon will also discuss the potential risks and complications associated with a facelift.
RELATED: Face Lift For Men
We would recommend you bring photos of people who you like the look of, and you will have the opportunity to view a selection of before and after photos. This will give you an idea of the type of facelift results that can be achieved.
Once you have had a consultation, you will be seen by your dedicated patient coordinator, and you will receive a detailed quotation. Your quotation will also contain important information, including how to pay a deposit to secure a date for surgery. Your patient coordinator will be available via a dedicated mobile phone number for any questions or queries you may have. We also offer a full range of finance options, including 0% finance for eligible patients.
If you still have further questions after your consultation, please get in contact with us, and our friendly and experienced patient coordinator team will be available to answer any questions you may have. Alternatively, we would be more than happy to arrange a follow-up consultation with your surgeon to ensure you are comfortable with all aspects of the procedure. Having a facelift is a major decision, and we understand it can be a fairly nerve-wracking time. This is why we strive to make the process as smooth as possible and empower you with all the information needed to make an informed decision on surgery.
What can I expect on the day of facelift surgery?
The day of surgery has arrived, and our preoperative team will have carried out a detailed preoperative assessment to make sure you are medically fit for Surgery. You should make sure you nominate a responsible adult escort to drop you off at our Baker Street clinic at your booked time. Your adult caregiver needs to be available for you on surgery day. We would advise them to keep their phone on continuously and be able to come to the clinic within 30 minutes once our recovery nurses have called them.
Once your identity has been verified, our admission nurses will be able to answer any last-minute questions you may have and will also confirm your adult escort will be available to collect you after the procedure. You will be asked to change into a patient gown and will have your blood pressure and other vital signs checked. Your anaesthetist will then come to assess you to make sure you are fit for the procedure and will prescribe oral pre-medication for you to take before surgery. These medications help you to relax. Although it can be a hugely exciting day, it is normal to feel slightly anxious. Our expert nursing team is on hand to assist you at all stages of your patient journey.
Once you have been seen by the anaesthetist, your surgeon will meet with you to discuss the procedure plan and to mark the areas to be treated during surgery. Once the theatre team is ready, you will be walked through to the operating room and asked to lie on the OR table. You will then be put to sleep by your anaesthetist. Facelift surgery takes between 2 to 4 hours depending on the extent of surgical correction required and whether it is combined with other procedures, including facial fat transfer, eyelid surgery or brow lift.
What happens once the procedure is complete?
Once the procedure is complete, your anaesthetist will begin the process of waking you up from anaesthesia. You will then be transferred to the dedicated recovery suite, where you will be closely monitored by a specialist team of recovery nurses. Once you are almost fit for discharge, your recovery nurse will contact your adult escort to give them an estimated time to come and collect you. Once you are medically fit for discharge, they will be contacted again to confirm they are on their way to collect you. Your adult escort will be given detailed post-operative care instructions, and you will also be given the 24-hour nurse contact number if you have any concerns during the recovery period out of hours. We will also book a postoperative appointment for you to have any wound dressings removed the following day and a dressing change appointment approximately 7 to 10 days later. It is normal to experience a certain amount of bruising and swelling after a facelift. However, if you are concerned about excessive swelling or bleeding, you should contact us immediately to arrange an urgent clinical assessment.
It is very important to attend your post-operative review appointments as per your surgeon's instructions. This helps to ensure your healing and recovery are progressing as intended. Getting the best facelift results means actively engaging with our clinical team, and you will receive ongoing advice and support during recovery after a facelift.
How long does it take to recover after a facelift?
We would recommend taking one week off work and avoiding any vigorous physical activities for at least four weeks after a facelift. Depending on the type of work you do, after two weeks may be required off work. Bruising and swelling after a facelift takes time to settle down, and you should take plenty of time to rest and relax to ensure proper healing with minimal risk of complications. You should feel free to spend time reading a book or watching TV, as this will help your body to heal and recover for the best results.
RELATED: Facelift Recovery – top tips
Light exercise is allowed after two weeks postop. Strenuous physical exercise, including going to the gym or lifting heavy weights, can only be considered after four weeks. Speak to our clinical support team for customised recommendations on when to start certain activities safely. Any mild discomfort can be easily controlled with over-the-counter painkillers such as paracetamol. Most patients find they can cover up any residual bruising with concealer makeup after two weeks. This will allow them to feel comfortable going out in public.
Why choose Centre for Surgery for facelift surgery?
Centre for Surgery is considered to be the leading cosmetic surgery clinic in London, and our facelift surgeons are recognised as some of the best in the UK. Our friendly and experienced clinical team are here to assist you at every step of your patient journey with us. Once you are ready to make the first step towards achieving a youthful and refreshed you, call us today on 020 7993 4849 or complete the contact form below.
Our state-of-the-art Baker Street clinic in London is ideally located to all the major transport hubs, and we regularly receive patients from across the UK and internationally.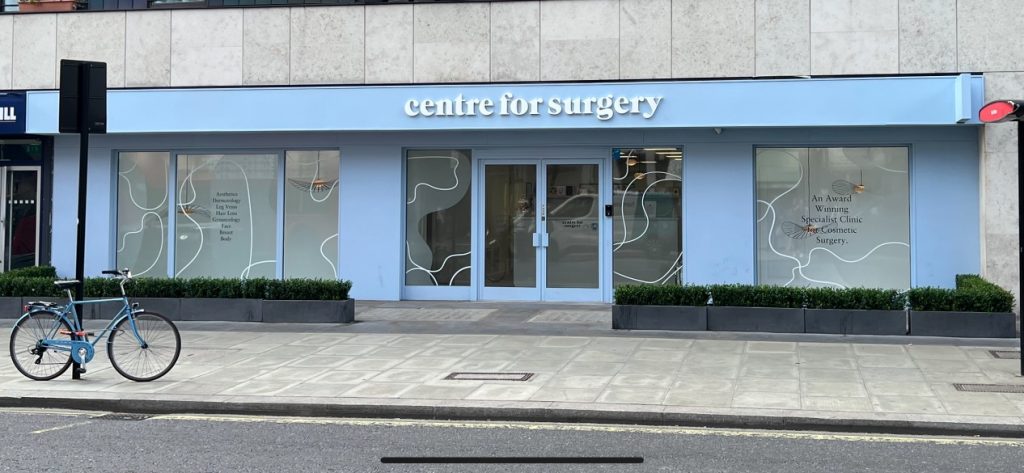 Amazing from start to finish, the communication was the main thing was fully informed and looked after, on the day of my breast augmentation, the staff were fab and made me feel at ease through out the whole process. Thank you so much.
Mohammed Farid
18/11/2021
I've had such a great experience with excellent advice, care and attention and surgical treatment (gynaecomastia) - I can fully endorse the treatment I have received from Centre for Surgery with absolutely no qualms at all. Brilliant in every way - thank you all so much.
Caroline Thorpe
14/11/2021
Very pleased with my whole experience of having a procedure. Was so nervous about getting treatment and i was reassured and felt so comfortable throughout thanks to the amazing nurses. I definitely made the right decision to have breast augmentation at centre for surgery with dr erel.
Melissa Briggs
08/11/2021
So glad I went with centre for surgery, the whole process went very smoothly from the consultations down to the actual day of the procedure. I was so nervous on the day but the whole team put me at ease and I'm happy with my results as I feel a lot more comfortable wearing certain clothes now. My surgeon was Alberto Di Giuseppe who performed a breast Augmentation on me, and I would definitely recommend as he was very clear on what the outcome of the surgery would be and which size would look the best for my frame.
Couldn't be happier with Dr Tillo work,i had my breast surgery one week ago and so happy with the results so far,all the staff are extremely nice and very supportive,i would definitely recommend their services,thank so much
From start to the finish everything was perfect for tummy tuck surgery. All staff is very friendly and the aftercare has been good. The Doctor and the nurse team was fantastic. I'm so happy...result is amazing. Thank you!!!
This was overall a great experience, all the staff at Centre for Surgery were friendly and put me at ease. It is a nerve wracking thing to go through an op but the staff were so nice. Mr Ertan has got a great team around him. On the day of the operation everything went smoothly to plan, there was no delay or holdups, I had another consultation with Mr Ertan who confirmed what was going to be done and that I was still happy to proceed. I was prepped for the procedure, I met with the anaesthetist who again was really nice and put me at ease explaining his role. After the procedure I woke up with the nurse by my side making sure I was OK and checking on me, I was able to stay in the clinic until I was ready to leave and was not rushed at all. I was well looked after from the start to the point when I was discharged. Post operation I was staying at a local hotel it was so close there was no point in even getting a taxi and I was able to walk back where my partner was waiting for me. I was expecting a lot of bruising to both my eyes but there was very little if any by the time the cast came off after 7 days, I am now at the two week post operation point and it is healing well with no outwardly visible bruising or scaring. The next milestone is a checkup at the 6 week point with my surgeon. If you're thinking of having something like this done I would highly recommend getting in touch with Centre for Surgery.
The staff at Centre for Surgery were very kind and accommodating. They answered any questions I had about the procedure and were constantly checking up on me. A special thank you to Christina for all her support throughout.
I would just like to state the quality of care received from the nurses at Centre for Surgery was beyond the highest level. Sophie takes her patient care to another level beyond words. She always puts me at ease. She is there for me even at awkward hours just when I mostly needed reassurance and she is one of the most compassionate nurses I have come across and demonstrates her passion naturally for caring for others. She totally deserves recognition at its finest and thank you for always being there for me. 😍