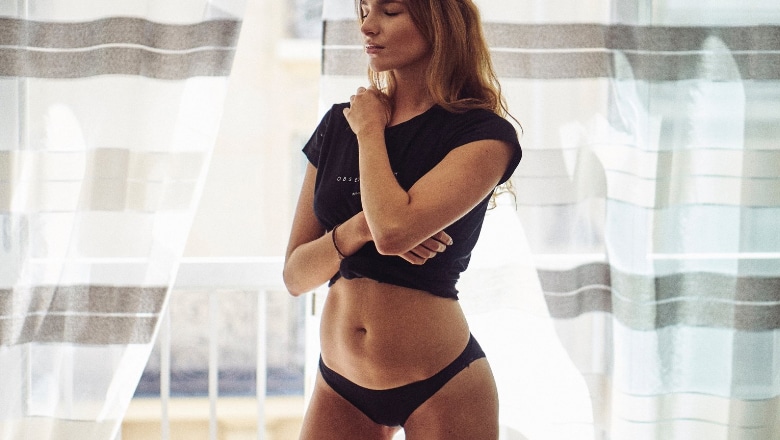 Liposuction continues to be one of the most popular body contouring procedures at Centre for Surgery. Our surgeons carry out hundreds of liposuction procedures each year. One of the most common questions we get asked is about choosing the most effective type of liposuction to remove stubborn fat deposits anywhere on the body. There is no single technique for carrying out liposuction, and a great variety of liposuction techniques and technologies are available in the UK.
Patients often carry out a great deal of online research and are often faced with a bewildering amount of information about liposuction and the many ways of performing the procedure. Our practice philosophy is always to choose clinically proven advanced technologies that often help the surgeon carry out the procedure without getting tired. Liposuction can be a physical procedure, and there are now techniques that involve gently extracting fat whilst preventing the surgeon's arms from becoming fatigued. Both expertise and surgical technique are essential factors get the best liposuction results. Our liposuction surgeons are highly experienced in performing liposuction on many different liposuction areas such as the abdomen, thighs and hips.
At Centre for Surgery, our plastic surgeons are experts in the SAFElipo technique of liposuction. It is essential to distinguish the differences between SAFELipo and VASER Lipo as SAFElipo is a surgical technique and VASER lipo is a technology.
What is SAFELipo?
SAFELipo is our preferred technique for carrying out all types of liposuction, including fat grafting and fat transfer. SAFE is an acronym which stands for the three key processes which make up the SAFELipo procedure:
Separation – 'S'
Aspiration – 'A'
Fat Equalisation – 'FE'
These three steps are designed to tackle some inherent problems with traditional liposuction to ensure that risks are kept to a minimum, and that patients get the best possible results. There are several recognised side-effects of any liposuction procedure, including the development of skin rippling or visible dimpling of the skin due to the uneven removal of fat. The SAFELipo technique utilises similar liposuction processes, including the injection of local anaesthetic and power-assisted liposuction (PAL lipo) and adding an extra two steps.
The first step of SAFE liposuction involves making tiny incisions through the skin to permit the insertion of specialised cannulas, which have an expanded tip resembling a lantern. This cannula can vibrate at high speed, which facilitates the gentle separation of the subcutaneous fat from adjacent connective tissue, blood vessels and nerves. Once this step is complete, the fat cells should be efficiently detached from the surrounding attachments, which facilitates the second step involving aspiration. The aspiration step consists of the use of more delicate cannulas with smaller diameters for gentle removal of fat to minimise common liposuction side effects of bruising and swelling as well as to avoid any localised damage to the connective tissue framework under the skin.
The final step of SAFELipo is fat equalisation which involves evening out and redistributing any residual fat to prevent the risk of skin irregularities or an uneven distribution of fat. By eliminating contour abnormalities, SAFE Lipo, when carried out by an experienced surgeon, can result in beautiful and natural-looking results.
What is VASER Liposuction?
VASER Lipo is a third-generation ultrasound-assisted liposuction technology and is not a specific technique for performing liposuction. VASER Lipo utilises high-frequency ultrasonic vibrations to facilitate the fat being broken up into smaller globules. VASER technology is designed to detach and separate fat cells from surrounding supporting tissue, and this is thought to result in a minimal risk of bruising, bleeding and tissue damage. The result may mean a faster recovery for patients who have VASER Lipo.
However, in our experience, VASER liposuction has a higher risk of developing skin irregularities and uneven fat distribution. VASER Lipo generates thermal energy during the procedure, which is similar to laser liposuction. The significant risk of both VASER Lipo and Laser lipo is the development of excessive scar tissue and even skin burns in the most severe cases. Whilst VASER liposuction can yield satisfactory results in some surgeons' hands, we believe the procedure's risks outweigh the potential benefits. That is why we prefer advanced liposuction with SAFELipo as the most effective way of carrying out liposuction.
Why is SAFELipo the best type of liposuction?
At Centre for Surgery London, all our surgeons are trained in the safe Lipo technique combined with power-assisted liposuction, which is a heat-free technique, unlike VASER liposuction, which eliminates the risk of excessive scarring or skin burns.
SAFELipo is commonly used to address many undesirable complications caused by other types of liposuction, including VASER Lipo and laser liposuction. Many patients come to us having developed unsightly contour irregularities from having VASER Lipo performed elsewhere and now require revision liposuction using the SAFELipo technique.
VASER Lipo carries several unwanted complications, which include not only contour irregularities but also seroma formation. A seroma refers to a localised collection of fluid which forms beneath the skin, often in the space where fat has been removed. Seromas are very characteristic of patients who have VASER Lipo, and in cases where these go untreated, the risk of developing skin complications increases considerably. You should now know clearly the difference between liposuction technology (VASER Lipo) and a liposuction technique (SAFELipo). VASER Lipo is simply a type of liposuction device, whereas SAFELipo is a specialist surgical technique used by experienced surgeons for precision body contouring. SAFELipo has a favourable side-effect profile and has a greater than 95% satisfaction rate from patients who have the procedure with us.
The number of liposuction devices continues to increase each year, with each device claiming several advantages for the surgeon. We believe devices should be designed with the patient in mind and optimising safety and ability to produce effective results consistently. Getting the best liposuction results depends primarily on the surgeon using the device instead of the equipment itself. It is fair to say that a good surgeon can generate great results with any liposuction device.
If you are thinking of having a liposuction procedure in London, we recommend choosing the best liposuction surgeon and a clinic committed to providing the highest medical standards throughout all stages of your patient journey. If you are interested in learning more about SAFELipo, please call us on 020 7993 4849 to book an in-depth liposuction consultation with one of our expert body contouring surgeons in London. Our surgeons love meeting new patients and are committed to providing you with the best liposuction experience possible.
What is the difference between liposuction and a tummy tuck?
Amazing from start to finish, the communication was the main thing was fully informed and looked after, on the day of my breast augmentation, the staff were fab and made me feel at ease through out the whole process. Thank you so much.
Mohammed Farid
18/11/2021
I've had such a great experience with excellent advice, care and attention and surgical treatment (gynaecomastia) - I can fully endorse the treatment I have received from Centre for Surgery with absolutely no qualms at all. Brilliant in every way - thank you all so much.
Caroline Thorpe
14/11/2021
Very pleased with my whole experience of having a procedure. Was so nervous about getting treatment and i was reassured and felt so comfortable throughout thanks to the amazing nurses. I definitely made the right decision to have breast augmentation at centre for surgery with dr erel.
Melissa Briggs
08/11/2021
So glad I went with centre for surgery, the whole process went very smoothly from the consultations down to the actual day of the procedure. I was so nervous on the day but the whole team put me at ease and I'm happy with my results as I feel a lot more comfortable wearing certain clothes now. My surgeon was Alberto Di Giuseppe who performed a breast Augmentation on me, and I would definitely recommend as he was very clear on what the outcome of the surgery would be and which size would look the best for my frame.
Couldn't be happier with Dr Tillo work,i had my breast surgery one week ago and so happy with the results so far,all the staff are extremely nice and very supportive,i would definitely recommend their services,thank so much
From start to the finish everything was perfect for tummy tuck surgery. All staff is very friendly and the aftercare has been good. The Doctor and the nurse team was fantastic. I'm so happy...result is amazing. Thank you!!!
This was overall a great experience, all the staff at Centre for Surgery were friendly and put me at ease. It is a nerve wracking thing to go through an op but the staff were so nice. Mr Ertan has got a great team around him. On the day of the operation everything went smoothly to plan, there was no delay or holdups, I had another consultation with Mr Ertan who confirmed what was going to be done and that I was still happy to proceed. I was prepped for the procedure, I met with the anaesthetist who again was really nice and put me at ease explaining his role. After the procedure I woke up with the nurse by my side making sure I was OK and checking on me, I was able to stay in the clinic until I was ready to leave and was not rushed at all. I was well looked after from the start to the point when I was discharged. Post operation I was staying at a local hotel it was so close there was no point in even getting a taxi and I was able to walk back where my partner was waiting for me. I was expecting a lot of bruising to both my eyes but there was very little if any by the time the cast came off after 7 days, I am now at the two week post operation point and it is healing well with no outwardly visible bruising or scaring. The next milestone is a checkup at the 6 week point with my surgeon. If you're thinking of having something like this done I would highly recommend getting in touch with Centre for Surgery.
The staff at Centre for Surgery were very kind and accommodating. They answered any questions I had about the procedure and were constantly checking up on me. A special thank you to Christina for all her support throughout.
I would just like to state the quality of care received from the nurses at Centre for Surgery was beyond the highest level. Sophie takes her patient care to another level beyond words. She always puts me at ease. She is there for me even at awkward hours just when I mostly needed reassurance and she is one of the most compassionate nurses I have come across and demonstrates her passion naturally for caring for others. She totally deserves recognition at its finest and thank you for always being there for me. 😍