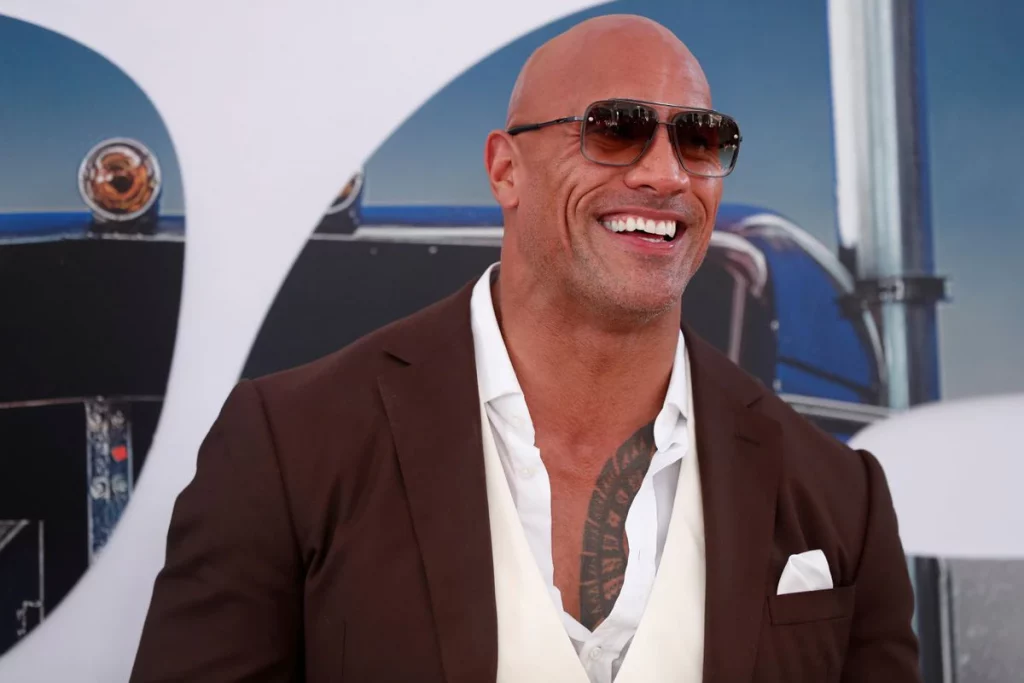 Gynecomastia is a condition involving enlargement of male breast tissue and affects over 60% of men in the UK. Gynecomastia, also known as 'man boobs' is the most common condition of the male breasts. Given how common male breast enlargement is, you may not be surprised to know that several high-profile celebrities have had gynecomastia.
RELATED: What is gynecomastia?
John Travolta
John Travolta has been known as one of Hollywood's most famous actors and is known for his blue eyes and his trademark chin dimple. He has been known for having cosmetic surgery in the last decade. Claimed facial procedures he has had include anti-ageing injectables and facelift surgery. Like Dwayne Johnson, John Travolta clearly looks as though he maintains good nutrition and exercises regularly to maintain his fit body.
He has not been known to take anabolic steroids although it is clear he has suffered from gynecomastia for many years. This may suggest that the condition may have a possible genetic link as with many men in the general population.
Arnold Schwarzenegger
Although he is no longer at the peak of his physical prowess, 'Arnie' as he is popularly known has been known to have had gynaecomastia despite having very large pectoral muscles. Arnold Schwarzenegger has been Mr Olympia on multiple occasions and the development of gynecomastia may have been linked to possible steroid usage. It is well known that many professional bodybuilders take anabolic steroids and this can lead to significant hormonal imbalance. The result is an increase in male glandular tissue. Anabolic steroids result in an increase in the circulating levels of oestrogen in the body. Oestrogen is primarily responsible for causing female characteristics especially when higher levels are maintained over a longer period of time.
Once gynaecomastia has developed in adult men, it does not go away on its own and the best treatment is gynecomastia surgery. Surgery most commonly involves a combination of liposuction and gland excision. This situation is slightly altered in professional bodybuilders who have very low-fat levels and gland excision alone will be sufficient to improve the contour of the male chest.
Dwayne Johnson "The Rock"
Another big and muscular Hollywood celebrity is "The Rock" also known as Dwayne Johnson. Dwayne Johnson himself has openly admitted to taking steroids in the early part of his career to help him bulk up. Gynaecomastia has been a constant source of distress for him since he has been a young adult. He now appears to have a significantly enhanced chest contour due to having gynecomastia surgery to get rid of his man boobs. This example clearly demonstrates how surgery is the only effective way to get rid of gynecomastia and gynecomastia does not go away on its own.
Simon Cowell
Simon Cowell is the most famously known for being a judge on the X Factor television show. Most men who have gynecomastia commonly avoid wearing fitted clothing to minimise the appearance of their enlarged male breasts. Simon Cowell is well known for wearing tight-fitting T-shirts which accentuate his gynecomastia.
Jack Nicholson
Jack Nicholson is obviously much older than the rest of the celebrities discussed here but has never been known for having a chiselled physique. Although he is not significantly overweight, he has gained weight as a result of the natural ageing process which appears to have led to the development of gynecomastia.
What are the benefits of gynecomastia surgery?
Getting rid of excess breast tissue is not easy with natural methods including diet and exercise. Many men are understandably reluctant to undergo an invasive surgical procedure to get rid of gynecomastia. As knowledge and public awareness of this common condition have increased, increasing numbers of men are turning to gynecomastia surgery for a permanent and effective treatment and to achieve a flatter and more contoured chest. Although many men are keen to look for gynecomastia treatment without surgery, sadly no effective non-surgical treatment to get rid of gynecomastia currently exists.
RELATED: How to get rid of Gynecomastia without surgery?
Many men wonder what is the difference between gynecomastia vs chest fat. True gynecomastia with enlargement of the glandular component of the male breast can only be treated with surgery. For men who have an excess of chest fat, this can be reduced with diet and exercise although liposuction still remains the most effective treatment to get rid of stubborn male chest fat. If you are ever told about gynecomastia treatment without the need for surgery, we would treat this with suspicion and choose a reputable provider such as Centre for Surgery in London for your male breast reduction procedure.
RELATED: What do gynecomastia scars look like?
Gynaecomastia surgery is a safe and effective surgical procedure which produces consistently good results in expert hands with favourable long-term outcomes even many years after the treatment. Published medical research has shown men to develop a significant boost in self-confidence and emotional well-being after undergoing gynecomastia surgery. These benefits are applicable to the full age spectrum including older men who have a predominance of fatty tissue also known as pseudogynecomastia.
RELATED: What is gynecomastia surgery recovery like?
Where can I get gynecomastia surgery in London?
Here at Centre for Surgery, we are known as the top UK experts in all types of gynecomastia surgery. All consultations and treatments take place at our state-of-the-art clinic located in the heart of London. Our Baker Street clinic in Marylebone is home to some of the best consultant plastic surgeons in London. We treat hundreds of gynecomastia cases each year with excellent long-term results. The full range of surgical techniques is available including liposuction, gland excision, skin removal and treatment with BodyTite skin tightening.
RELATED: Male chest reduction surgery in London
If you find you have been asking yourself the following questions:
Does gynecomastia go away on its own?
Will gynecomastia come back after surgery?
Can I get rid of gynecomastia without surgery?
Does gynecomastia cause fat?
We would recommend getting in touch with us today on 020 7993 4849 or completing the contact form below to book a gynecomastia consultation with an expert male breast reduction surgery in London. Our surgeons specialise in both aesthetic and reconstructive plastic surgery and continue to help hundreds of men each year to enhance the appearance of the chest and boost their self-confidence with gynecomastia surgery.
Amazing from start to finish, the communication was the main thing was fully informed and looked after, on the day of my breast augmentation, the staff were fab and made me feel at ease through out the whole process. Thank you so much.
Mohammed Farid
18/11/2021
I've had such a great experience with excellent advice, care and attention and surgical treatment (gynaecomastia) - I can fully endorse the treatment I have received from Centre for Surgery with absolutely no qualms at all. Brilliant in every way - thank you all so much.
Caroline Thorpe
14/11/2021
Very pleased with my whole experience of having a procedure. Was so nervous about getting treatment and i was reassured and felt so comfortable throughout thanks to the amazing nurses. I definitely made the right decision to have breast augmentation at centre for surgery with dr erel.
Melissa Briggs
08/11/2021
So glad I went with centre for surgery, the whole process went very smoothly from the consultations down to the actual day of the procedure. I was so nervous on the day but the whole team put me at ease and I'm happy with my results as I feel a lot more comfortable wearing certain clothes now. My surgeon was Alberto Di Giuseppe who performed a breast Augmentation on me, and I would definitely recommend as he was very clear on what the outcome of the surgery would be and which size would look the best for my frame.
Couldn't be happier with Dr Tillo work,i had my breast surgery one week ago and so happy with the results so far,all the staff are extremely nice and very supportive,i would definitely recommend their services,thank so much
From start to the finish everything was perfect for tummy tuck surgery. All staff is very friendly and the aftercare has been good. The Doctor and the nurse team was fantastic. I'm so happy...result is amazing. Thank you!!!
This was overall a great experience, all the staff at Centre for Surgery were friendly and put me at ease. It is a nerve wracking thing to go through an op but the staff were so nice. Mr Ertan has got a great team around him. On the day of the operation everything went smoothly to plan, there was no delay or holdups, I had another consultation with Mr Ertan who confirmed what was going to be done and that I was still happy to proceed. I was prepped for the procedure, I met with the anaesthetist who again was really nice and put me at ease explaining his role. After the procedure I woke up with the nurse by my side making sure I was OK and checking on me, I was able to stay in the clinic until I was ready to leave and was not rushed at all. I was well looked after from the start to the point when I was discharged. Post operation I was staying at a local hotel it was so close there was no point in even getting a taxi and I was able to walk back where my partner was waiting for me. I was expecting a lot of bruising to both my eyes but there was very little if any by the time the cast came off after 7 days, I am now at the two week post operation point and it is healing well with no outwardly visible bruising or scaring. The next milestone is a checkup at the 6 week point with my surgeon. If you're thinking of having something like this done I would highly recommend getting in touch with Centre for Surgery.
The staff at Centre for Surgery were very kind and accommodating. They answered any questions I had about the procedure and were constantly checking up on me. A special thank you to Christina for all her support throughout.
I would just like to state the quality of care received from the nurses at Centre for Surgery was beyond the highest level. Sophie takes her patient care to another level beyond words. She always puts me at ease. She is there for me even at awkward hours just when I mostly needed reassurance and she is one of the most compassionate nurses I have come across and demonstrates her passion naturally for caring for others. She totally deserves recognition at its finest and thank you for always being there for me. 😍