Laser Gynaecology in London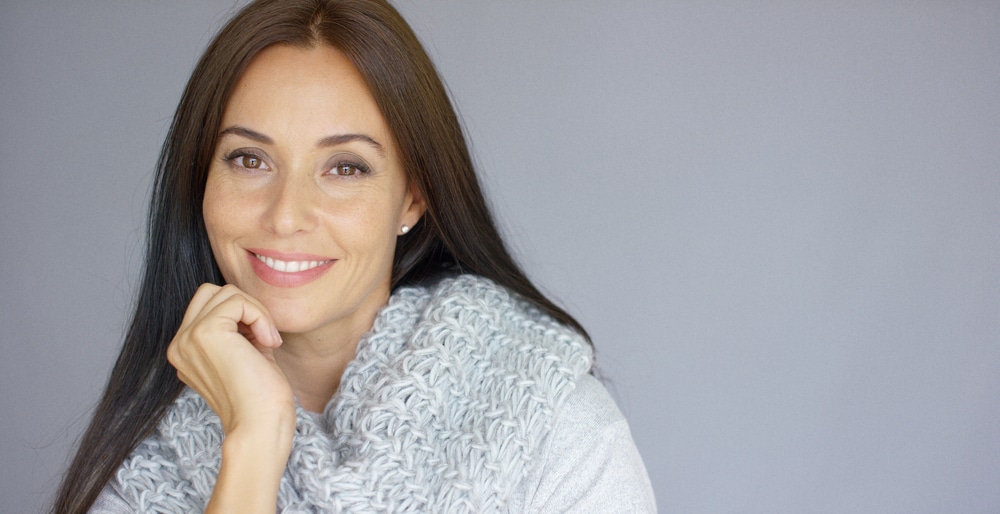 Laser gynaecology treatment at Centre for Surgery in London utilises highly effective Fotona SMOOTH laser technology for vaginal rejuvenation. Fotona SMOOTH laser is able to offer an entirely non-invasive vaginal tightening treatment to address a wide range of vaginal concerns including vaginal laxity, stress urinary incontinence leading to leakage of urine during coughing or sneezing, and symptoms of pelvic organ prolapse and vaginal atrophy. The vaginal tightening laser treatments are based on a specially engineered non-ablative erbium laser mode (Fotona SMOOTH) that delivers targeted thermal energy pulses deep to the tissues that have undergone adverse changes over time. The result is a healthier, stronger and improved vaginal function with continued substantial improvement over time as the vaginal tissue undergoes further remodelling. Laser vaginal tightening treatments are very gentle, cause no pain and lead to no downtime following the procedure all without the need for incisions, scars, risks and downtime of traditional surgical treatments such as a vaginoplasty. The treatments not only target specific concerns but can also address multiple vaginal symptoms in one treatment. An example is an improvement in urinary incontinence and a reduced feeling of pelvic organ prolapse in the same treatment.
Benefits of vaginal laser treatment
Non-invasive treatment
Painless treatment
No downtime required
Expected results after laser gynaecology treatment
Improvement in vaginal tone and tightness
Reduction in vaginal dryness and irritation
Reduction or even elimination of involuntary urinary leakage after coughing or sneezing
Reduction of sensation of pelvic organ prolapse caused by childbirth or the ageing process
What is included in my treatment package?
As many pre-treatment consultations with our gynaecologist as you like to make sure the laser vaginal tightening treatment is right for you
Treatment at a specialist outpatient facility in central London recently rated 'Good' by the CQC
24/7 clinical support from your gynaecologist and our expert clinical support team
Your very own dedicated patient coordinator throughout all stages of the patient journey
In-depth medical assessment to make sure you are fully appropriate and medically fit for the laser treatment
Exceptionally high standards of aftercare described as 'outstanding' by the CQC with regular telephone and face to face checks to keep track of your healing and progress
Dr Paraskevi Dimitriadi
Dr Paraskevi Dimitriadi is a specialist aesthetic gynaecologist and has trained at some of the world's leading hospitals in all aspects of gynaecology. Dr Dimitriadi continues to practice in a major London teaching hospital. She takes an active interest in research into aesthetic gynaecology and lectures both nationally and internationally on a range of topics in aesthetic gynaecology. She is a full member of the European Society of Aesthetic Gynaecology (ESAG). Dr Dimitriadi is one of only a handful of UK gynaecologists to be fully trained in Fotona laser gynaecology treatments and was personally mentored by Professor Phillips at the world leading unit Women's health in Basingstoke.
As a female gynaecologist, Dr Dimitriadi understands her patient's most delicate needs and preferences,  which allows her to create a personalised and bespoke treatment plan to meet the patient's goals. She is regarding as one of the top gynaecologists in London by her peers and brings years of experience to each and every treatment and procedure she performs. Dr Dimitriadi brings together her expertise across both surgical and non-surgical gynaecological treatments – unrivalled in London and exclusive to Centre for Surgery.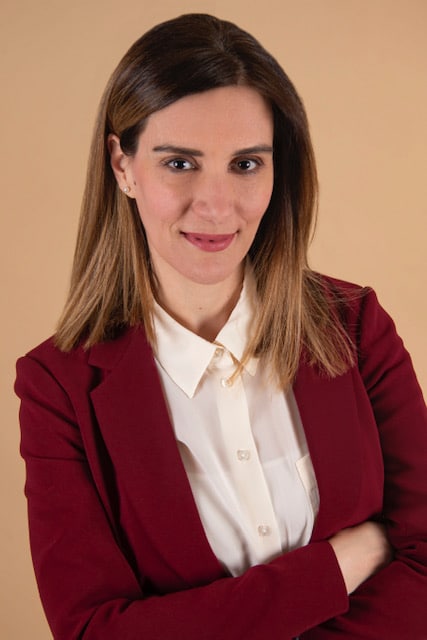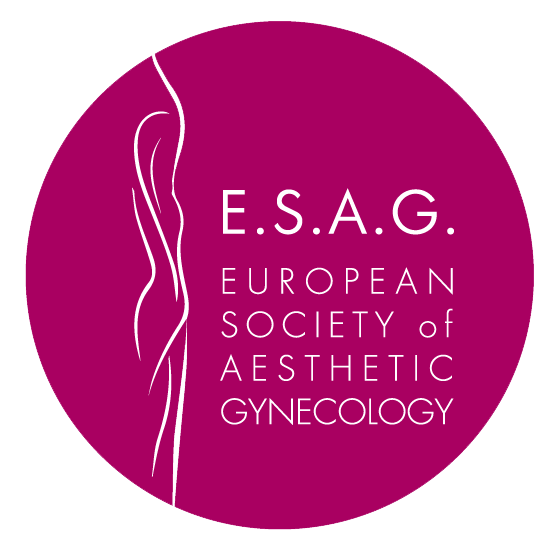 Dr Dimitriadi is known for her caring, patient-centred approach, supporting all her patients and she always strives to optimise patient outcomes at stages of the patient journey.
To say they changed my life is an understatement. All the staff here are SOO down to earth and make you feel at ease!. From daily check up calls to that first consultation, Lidia made sure everything was running smoothly for me!! The whole team is literally by your side all the way!! Going in to a procedure I was petrified, scared and everything else, I couldn't even bring myself to the consultation but Lidia made it her priority to ensure I was as comfortable as can be and that I was in safe hands!. Without her kind words I wouldn't have gone ahead with it all.

Having really bad anxiety has always been a challenge for me but I can honestly say after my experience with Dr Dimitriadi she basically educated me and gave me a whole different perspective on my procedure and that in fact I was more then normal even if I didn't feel so myself! Something I've never had before!

Her support was beyond belief, I couldn't thank Dr. Dimitriadi and everyone enough for making me feel so secure. Her team were brilliant I've never felt more confident and finally excited about my next chapter in life!! Safe hands is indeed the word for it!!

I would highly recommend Centre for Surgery as I truly believe no other practice would make this journey as professional and comforting as they did! Feeling extremely grateful and blessed to have had the most amazing team to give me a start on my dream life. I say that because with no exaggeration I have been dreaming for this day for as long as I can remember. Slowly but surely I'm going through the healing stages and I couldn't be more happier with my results!!!! Brings me tears of joy just writing this review. You guys are straight out the best!
Ideal candidates for gynaecology laser treatment
The Fotona SMOOTH laser gynaecology treatments are applicable to a very wide range of adult women who fulfil the following criteria:
Adult women over the age of 18 who are concerned by vaginal laxity, urinary stress incontinence, mild pelvic organ prolapse or suffer from vaginal dryness.
Patients who are not keen on the idea of more invasive surgical treatment or may have had previous vaginal tightening surgery and wish to maintain the results over time.
Patients should otherwise be in good physical and mental health and with realistic expectations of what the treatment can achieve.
What is Fotona SMOOTH?
The walls of the vagina are composed of connective tissue which plays an important role in structural support of the surrounding pelvic organs including the rectum and bladder. Loss of integrity of the pelvic floor musculature as a result of childbirth or advancing age may result in symptoms of pelvic floor dysfunction. The vagina begins to lose its tightness caused by stretching of the supporting ligaments which may affect sexual function as well as give rise to symptoms of urinary incontinence or pelvic organ prolapse.
Fotona SMOOTH laser treatments are based on unique non-ablative Erbium laser technology that delivers focussed pulses of thermal energy to the walls of the vagina to gently heat the tissue. The gentle thermal heating effect results in improvement in the strength of the pelvic muscles and ligaments as a result of the stimulation of new collagen and elastin production. The deeper layers of the vagina undergo thickening and develop increased tautness and firmness with an associated improvement in local blood supply leading to less vaginal dryness.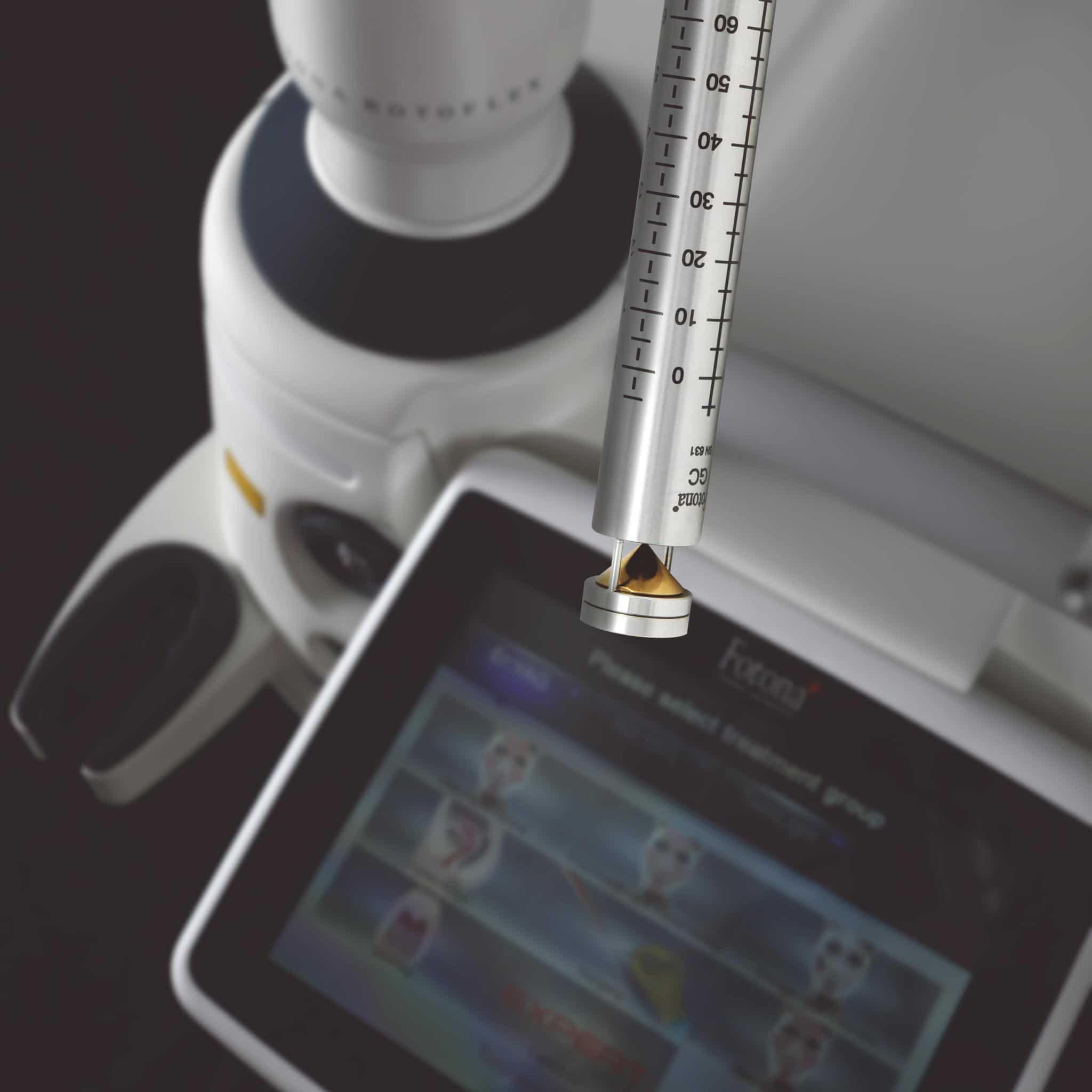 Intimalase
IntimaLase or laser vaginal tightening is a non-invasive and gentle laser treatment using Fotona SMOOTH pulses targeted at the surface of the vagina and vaginal opening or vulva. IntimaLase has been demonstrated to increase sexual satisfaction and make a dramatic positive impact on overall quality of life in women who have had laser vaginal tightening. Laser vaginal tightening can both complement  surgical vaginal tightening as well as being an effective alternative for women not keen on surgery.
The figures speak for themselves, in a recent study, 95% of women experienced better sensation and more friction during sex, and more than 50% experienced better orgasms after having the IntimaLase treatment.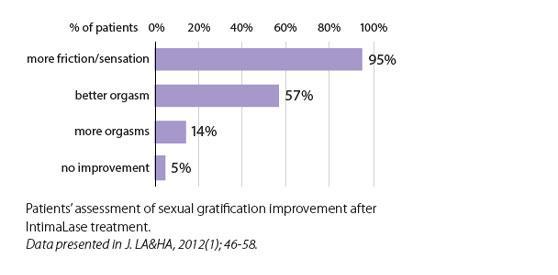 IncontiLase
IncontiLase is a laser gynaecology treatment for the non-surgical treatment of stress urinary incontinence and also mixed incontinence. The gentle heating of the deeper connective tissue stimulates the production of new collagen and elastin which helps to strengthen the supporting tissue and reduce symptoms of this socially disabling condition which is a source of much embarrassment in many women.
In a recent study, after IncontiLase treatment, 81% of women that previously suffered from severe urinary incontinence were free of symptoms or had very mild symptoms.
ProlapLase
Pelvic organ prolapse develops in many women following childbirth or with the ageing process. The ProlapLase Fotona treatment is designed to address women who have milder but symptomatic forms of pelvic organ prolapse which interferes with their activities of daily living. Micropulses of laser energy are aimed at the areas which have undergone prolapse and to the whole vaginal surface. Women can expect increased strength of vaginal tissue with an improved ability to support surrounding pelvic structures and a reduction in symptoms of pelvic organ prolapse.
RenovaLase
Laser gynaecology treatment is not just for younger women but is also an effective treatment for older women suffering from menopause-related vaginal dryness. Renovalase vaginal treatment delivers focused micro beams of non-ablative laser energy to stimulate the regeneration of the vaginal tissue with an improved in vascularity. Vaginal atrophy symptoms can be substantially improved with higher levels of lubrication and symptomatic relief of vaginal dryness and discomfort.
Recent studies had demonstrated that after the RenovaLase procedure more than 95% of menopausal women experienced a significant reduction in vaginal dryness, irritation and pain during sexual intercourse.
Spread the cost of your laser gynaecology treatment

Centre for Surgery are fully approved to offer finance for vaginal laser procedures via our specialist finance partner, Chrysalis Finance. You no longer need to use your savings to pay for your treatment – you can apply to spread the cost of your procedure with Chrysalis Finance using their simple 1,2,3 application to pay for your procedure. Don't wait until you have enough money for your treatment, apply today and (subject to status) pay for your procedure easily in monthly instalments, using one of their payment options. Chrysalis Finance is the only ethical provider who focus solely in the provision of specialist financing for medical procedures. Speak to one of our patient coordinators today to learn more about finance for your laser vaginal treatment.
How to find us
Centre for Surgery is located at 106 Crawford Street in Marylebone. Crawford Street is just off Baker Street. We are easily accessible by all major bus routes that pass through Baker Street as well as Baker Street underground station.
From the tube station, we are just a 5 minute walk southwards down Baker Street followed by a right turn onto Crawford Street. The clinic is about 200 yards on the left.
There is ample local pay & display parking in the surrounding area and an NCP car park is located further west along Crawford Street. Our local residential parking zone is the City of Westminster.
Address: 106 Crawford Street, Marylebone, London, W1H 2HY