Liposuction in London
Many patients often find they are unable to shift pockets of fat that are resistant to diet and exercise, and this can be frustrating for those who are otherwise of normal body weight. Fat deposits can develop anywhere on the body. The most common areas are the abdomen, upper arms, thighs and the buttock region. Patients often develop unhappiness with their appearance as they struggle to rid themselves of the unwanted fat deposits. Poorly fitting clothing is a very common outcome of excess fat collecting around the waist. Some people may even avoid going to the beach and other public places which diminish confidence even further. Fortunately there is a solution and one which Centre for Surgery are renowned for – liposuction.
Liposuction at Centre for Surgery
Liposuction has evolved to become a very effective and minimally invasive procedure to restore desirable contours. With the reduction or even elimination of fatty tissue in targeted areas, the body takes on a more sculpted and leaner appearance. Liposuction is often performed alone but also can be combined with other body contouring procedures including tummy tuck, arm lift, thigh lift and gynecomastia correction.
Liposuction in London with Centre for Surgery, involves removing fatty deposits from underneath the skin in order to reshape certain areas of your body. Liposuction is also known as liposculpture, lipoplasty and suction-assisted lipectomy (SAL).
Centre for Surgery are experts in body shaping liposuction for both women and men.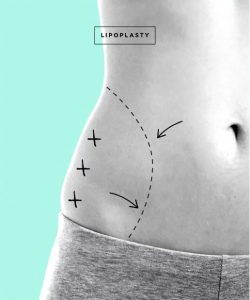 Centre for Surgery uses the SAFElipo, which is a new method of fat reduction employing a multi-step process and uses power-assisted liposuction (PAL) to remove the body fat. This means you will have less scarring and side effects that can occur with traditional liposuction methods. This is considered a less invasive method and has a faster recovery time.
The PAL adds gentle vibration to the process to break up fat cells. The process is very selective so the connective tissue framework is preserved. An analogy is akin to plucking grapes off a vine whilst preserving the delicate structure of the vine.
Ultrasound and laser assisted lipo involve the application of heat to the tissues. PAL lipo is a heat-free method meaning the risk of burns is eliminated making it a much safer method of fat extraction.
An easier extraction means a quicker procedure, less bruising and swelling and a faster recovery.
Liposuction allows for you to not only remove fatty tissue, but it will help to improve your body proportions and contours, leaving you with an increased self-image and body confidence.
Common areas for liposuction:
Abdomen
Flanks
Thighs
Hips and buttocks
Upper arms
Neck
Calves and ankles
Centre for Surgery also offers liposculpture for men, abdominal etching, mons pubis liposuction, saddlebags, bra roll, neck, bingo wings and buffalo hump removal.
Always check that your surgeon is on the GMC specialist register for plastic surgery before proceeding with a consultation. All our surgeons are fully accredited plastic surgeons and only perform procedures in CQC regulated facilities. Our clinic at 106 Crawford Street was recently inspected and rated as good across all 5 domains.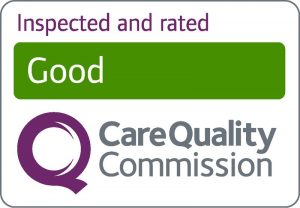 Learn more about the power-assisted liposuction technique which all our surgeons use as standard for all liposuction procedures.
If you also have loose skin but not keen on invasive surgery like a tummy tuck, arm lift or thigh lift, Centre for Surgery perform the BodyTite procedure which can contract skin without the scars of more invasive surgery.
All our surgeons are on the GMC specialist register for plastic surgery. The Royal College of Surgeons of England has an excellent information resource on cosmetic surgery.
Our surgeons continue to provide gold standard power-assisted liposuction for many patients who choose to have a procedure with us. The surgeon will always customise every liposuction procedure to your unique needs and preferences. Your surgeon will formulate an individualised treatment plan and carry out the most effective technique for you. The knowledge and skill we have developed in liposuction over many years make Centre for Surgery the pre-eminent choice for Liposuction in London.
The top liposuction surgeons in London
Why choose our surgeons?
Both of our body contouring surgeons are on the GMC specialist register for plastic surgery
Full membership of the UK and European association of plastic surgery
Our surgeons have completed aesthetic fellowships in body contouring surgery
A strong background in reconstructive surgery
Dr Tillo and Dr Mitsakos are highly skilled plastic surgeons who specialise in aesthetic surgery of the breast and body only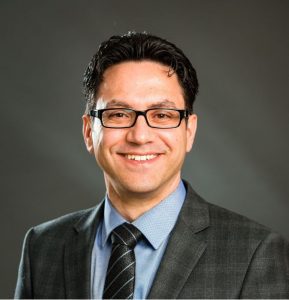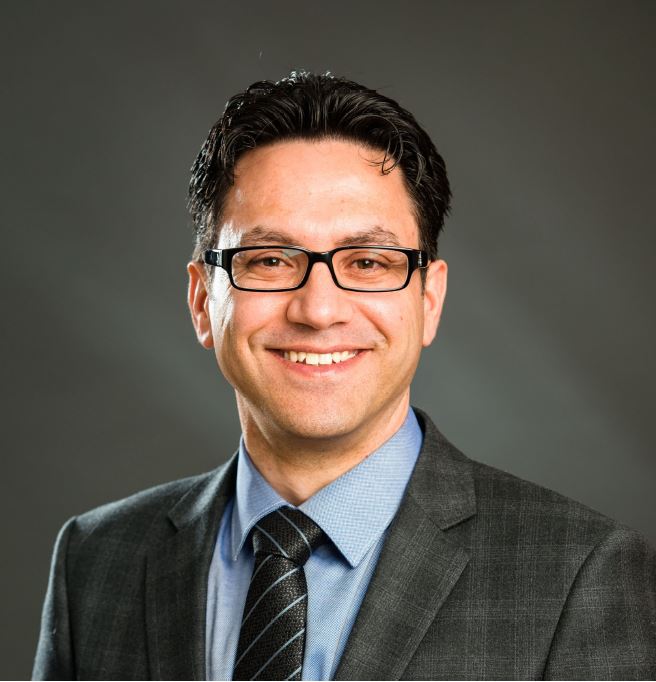 Our surgeons are full members of: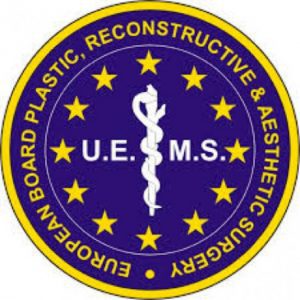 How to choose your plastic surgeon
Board-certified plastic surgeons, Dr Mitsakos and Dr Tillo have between them many years of performing expert liposuction. They have used all the liposuction techniques over the years including LASER lipo, VASER lipo, BodyJet lipo and Tickle Lipo.
Both surgeons agree that PAL lipo is the GOLD standard method of liposuction with the best long-term overall results.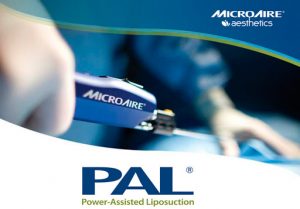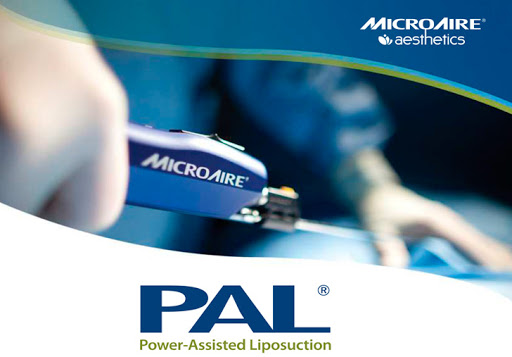 If you are strongly considering a liposuction procedure, schedule a consultation with one of our expert surgeons. Our surgeons will use the consultation process to thoroughly assess you and explain the different techniques used for liposuction and which one would be best for you. Your surgeon will review your medical history and physically examine you. Your ideas, concerns and expectations will be addressed and before and after photos can be shown to give you an idea of what can be achieved with liposuction. The surgeon will answer any questions you may have in detail.
Once an assessment has been made, your surgeon will determine if liposuction is the right procedure for you. In many cases, the surgeon may not recommend any surgical procedure which is testament to their high standard of ethics and professionalism. You will receive a procedure quotation from your patient coordinator the next working day.
Why choose Centre for Surgery for your liposuction procedure
Many years of experience in all types of liposuction – traditional, Laser, RF and power-assisted
We own and manage our own surgical facilities. Properly performed liposuction takes time and should not be rushed. Our surgeons perform a maximum of two liposuction procedures in a day. We do not cram 5-6 procedures into one day like other providers. You want your surgeon to be well-rested and mentally and physically sharp to perform liposuction which is a very physically demanding procedure to get the very best results.
The benefits of outpatient cosmetic surgery
Our surgeons live and work in London. We don't work with 'fly-in, fly-out' surgeons from Italy. This is very important because whilst your surgeon takes all precautions to minimise complications, complications can and do occur and our surgeons are readily available to manage any issues if and when they arise. Excellent continuity of care is extremely important with a surgical procedure such as liposuction.
Risks of going abroad for cosmetic surgery
SCHEDULE A LIPOSUCTION CONSULTATION WITH CENTRE FOR SURGERY TODAY
If those stubborn pockets of fat are bothering you, schedule a consultation with us at Centre for Surgery by calling 020 7993 4849 and one of our expert patient coordinators will be pleased to assist you.
The liposuction procedure
Our surgeons perform liposuction as an outpatient procedure at either of our 2 locations central London or north London. This means you will be admitted and discharged on the same day  thus allowing you to recover in the comfort of your own home. Liposuction is usually performed with general anaesthesia to ensure patient comfort. In some cases and for small well localised areas, a local anaesthetic may be used. Liposuction takes about an hour per area on average, so liposuction of 4 areas will take about 4 hours to do. Once the surgeon is happy with the amount of fat removed and is happy with the on table result, dissolvable sutures to be applied to the tiny holes which were made for cannula access. Finally, a well fitting compression garment is applied to reduce bruising and swelling and ensure proper healing takes place.
What are the different methods of performing liposuction?
Liposuction for body contouring has undergone many refinements over the course of the last 30 years. Patients now have access to a wide variety of different liposuction techniques and technologies to achieve aesthetically pleasing results. Your surgeon will determine the most appropriate method for you based on a full clinical assessment. Having said that, Centre for Surgery have developed a rigorous set of protocols utilising only the most effective techniques as explained below:
Tumescent liposuction
The basic foundation of liposuction whether performed under local anaesthetic or general anaesthetic is the injection of a solution of sterile saline containing local anaesthetic and adrenaline prior to the actual liposuction procedure. This solution is referred to as tumescent local anaesthesia and causes the fat tissue to become swollen or firm in character. The fat cells become enlarged with this solution and blood loss is minimised thanks to the added adrenaline. The subsequent use of suction cannulas to remove the fat is greatly facilitated and made easier by the use of the tumescent anaesthesia. Tumescent anaesthesia is common to all forms of liposuction:
Ultrasound assisted
Laser assisted
Power assisted
Ultrasound-assisted liposuction (UAL)
Ultrasound-assisted liposuction or VASER lipo uses a cannula which emits ultrasonic waves at a very high frequency which permits disruption of the fat cells. With fat cell disruption, the fat takes on a more liquified character which facilitates an easier extraction.
Laser-assisted liposuction (LAL)
Laser-assisted liposuction or laser lipolysis uses a very fine optical fibre which emits laser energy of a specific wavelength – most commonly 1064nm, 1320nm or 1470nm. Like Vaser, the laser energy disrupts fat cells leading to their breakdown which enables an easier extraction of fat.
The major downsides of ultrasound-assisted and laser-assisted lipo techniques
While both techniques have gained in popularity over the last 10 years, this is mostly down to the effective marketing methods employed by the manufacturers of these devices in targeting doctors. Both methods involve the generation of a significant amount of thermal energy and therefore there is a substantial risk of burns to the skin or soft tissue. Both methods also claim to simultaneously tighten the skin while also removing fat. The scientific evidence built up over the last 10 years does not support this claim. By causing liquefaction of the fat cells, the fat becomes useless for fat grafting applications whether to the breasts or buttocks because the fat cells have burst to leave an oily residue.
Power-assisted liposuction (PAL)
Power-assisted liposuction or PAL involves the use of a specially vibrating cannula to separate the fat cells which enables a mor efficient extraction. PAL also better respects the soft tissue framework compared with  UAL or LAL leading to smoother results.
A useful analogy is like plucking intact whole grapes off the grapevine whilst preserving the structural integrity of the grapevine itself – PAL is inherently a much more gentle process.
With UAL and LAL, the grapes have burst and the grapevine would be damaged, both effects are due to the thermal effects of UAL and LAL technologies.
In Power-assisted liposuction, a vibrating cannula handpiece moves at 5000rpm to separate and aspirate fat cells as the cannula is gently moved back and forth. PAL is a quicker technique compared with UAL and LAL, and unlike ultrasound and laser can be used for all 3 applications below:
Large volume liposuction
Revision liposuction
Fat grafting applications – breast and buttock contouring
The more gentle action of PAL means less force is used by the surgeon which mean less bruising and swelling leading to a quicker and more comfortable recovery.
At Centre for Surgery, power-assisted liposuction is a minimally invasive procedure for body contouring that is undoubtedly the current gold standard for performing liposuction in the view of our surgeons.
What is SAFElipo? and why it is the very best technique for performing liposuction
Centre for Surgery uses the SAFElipo™ procedure, which involves three precise steps:
Separation

: surgeons will use power-assisted liposculpture (PAL) which will separate the fat globules. Unlike traditional liposuction methods, SAFElipo™ will not damage the stromal network and blood vessels. This step helps to loosen the fat cells, making them easier to be removed.

Aspiration: surgeons will remove the fat cells using small, thin cannulas. The blood vessels and tissue will remain intact, meaning you will experience fewer side effects during the recovery period.
Fat equalisation

: after liposuction, a light layer of fat will still remain. This layer is then equalised using probes – it doesn't even involve suction. This allows you to have a toned, smooth and natural looking results.
The results of SAFELipo are evident even on the operating table. Both images below are actual on-table results. The result will continue to improve even more over time with skin contraction.
Case 1 and 2: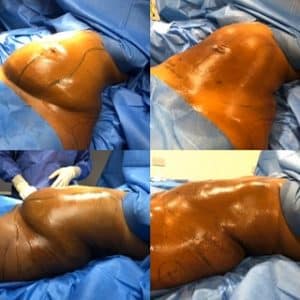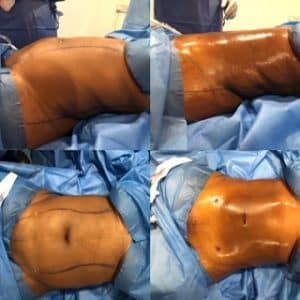 Instant improvement in abdominal and flank contour visible in both cases. Home the same day and back to work in 2 days – such results not achievable with 'fat freezing', 'non-surgical lipo' or any other non-invasive option.
Properly performed liposuction is a one time and done procedure that allows for higher volumes of fat cells to be removed as well as simultaneous contouring of the body.
SAFElipo™ is performed as an outpatient surgery, so you will be able to return home the same day as your liposuction procedure, once the effects of the anaesthetic have worn off. 
Benefits of power-assisted liposuction (PAL)
PAL improves upon traditional liposuction in every respect:
Improved surgeon precision for body sculpting and contouring

PAL is not heat based, so patient burns are not a concern

Shorter recovery time

Less bruising, swelling and trauma

Increased patient comfort and improved safety

Greater cell viability for autologous fat grafting and reinjection
Using the power-assisted lipossculpture (or PAL) method, which involves using specially designed precision cannulas, body proportions and contours are improved. PAL Liposuction is a minimally invasive procedure leaves small scars and has a shorter operating time compared to traditional liposuction with minimal bruising and swelling.
The SAFElipo method of liposuction used at Centre for Surgery is used for our signature procedure, the Brazilian Butt Lift or BBL. The BBL procedure utilises the two highly effective techniques of SAFElipo and EVL (expansion vibration lipofilling) in combination. Read more about BBL.
Female liposuction before and after
Case 1: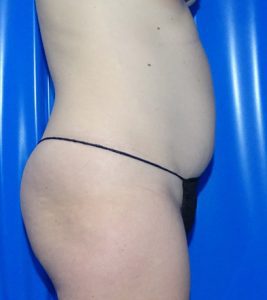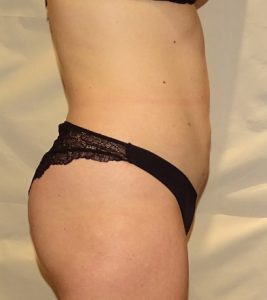 PAL lipo of abdomen in profile view.
Case 2: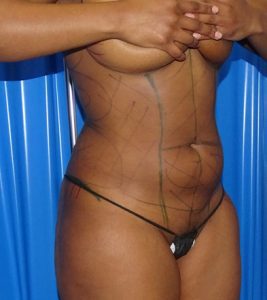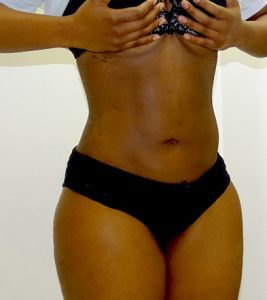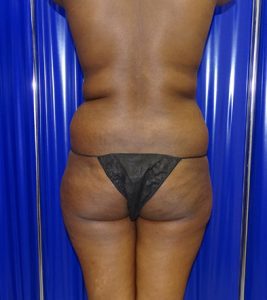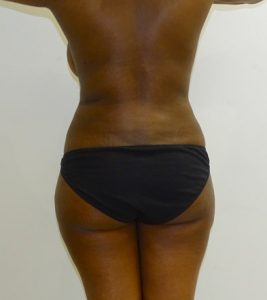 360 liposuction of abdomen and flanks.
Case 3: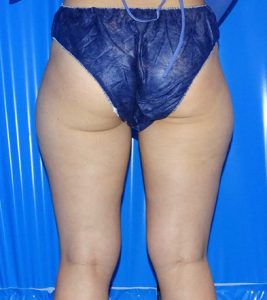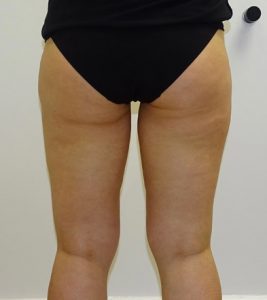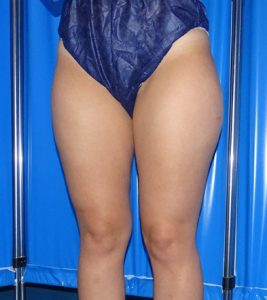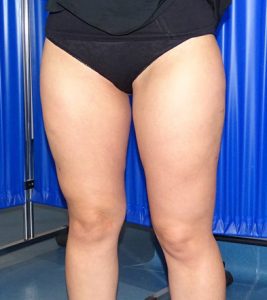 PAL lipo of inner and outer thighs.
Case 4: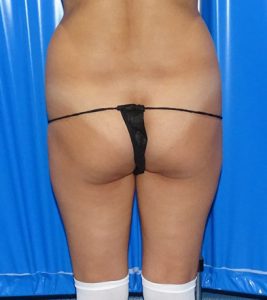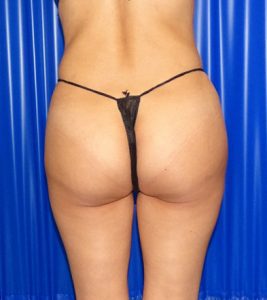 360 liposuction + fat transfer to buttocks.
Case 5: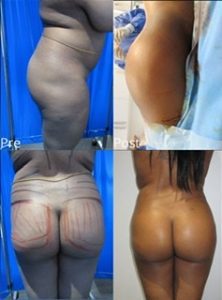 360 liposuction + fat transfer to buttocks.
Male liposuction before and after
Case 1: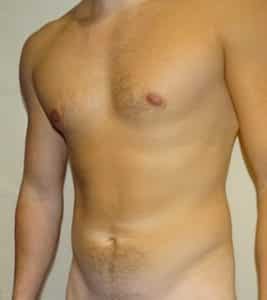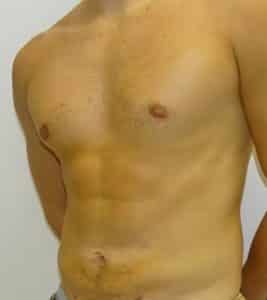 High definition PAL lipo to abdomen.
Case 2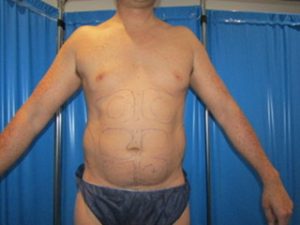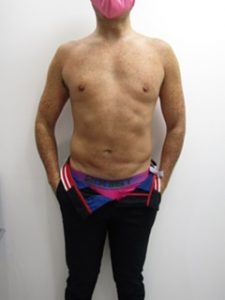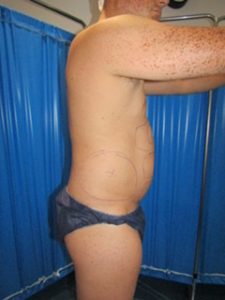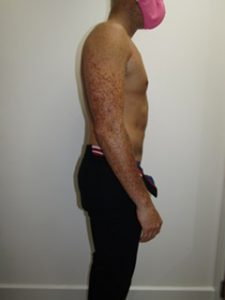 Case 3 and 4: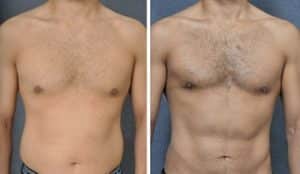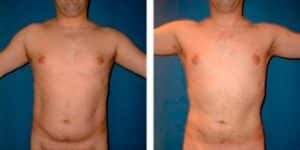 High definition liposuction to abdomen.
Case 4: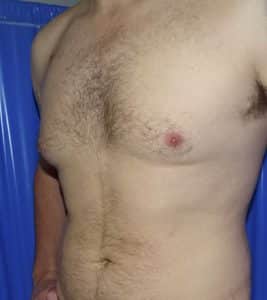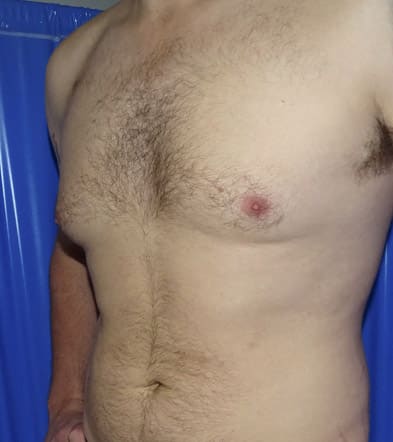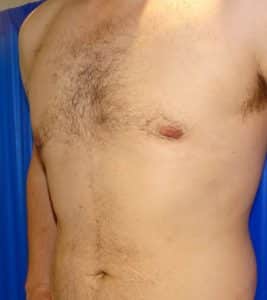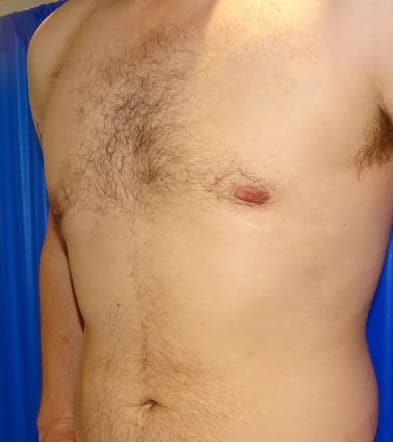 PAL lipo to chest + excision of gynecomastia tissue.
Case 5: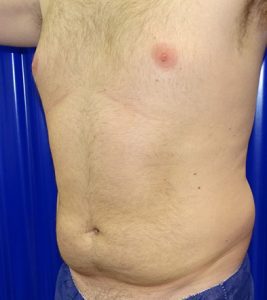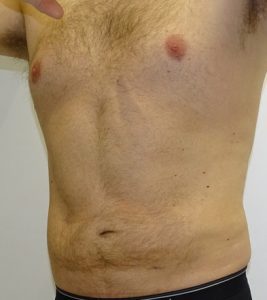 Debulking liposuction of abdomen (2500cc removed).
Case 6: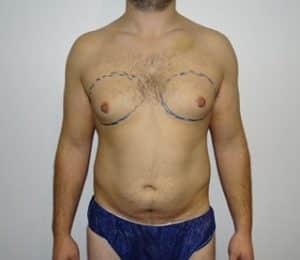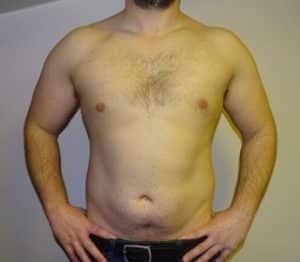 PAL lipo of chest.
Case 7: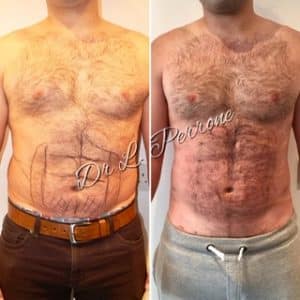 Revision PAL lipo to abdomen – 1500cc removed. First procedure performed in Turkey. Home the same day and back to work 2 days later.
Case 8: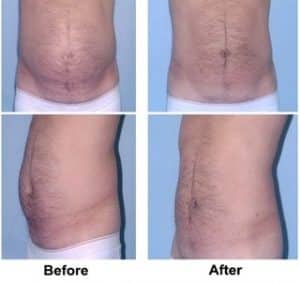 PAL lipo to abdomen. 1600cc removed.
Read our latest testimonials from our amazing patients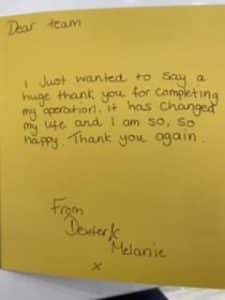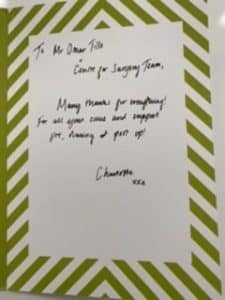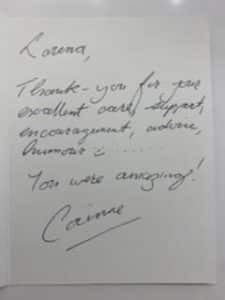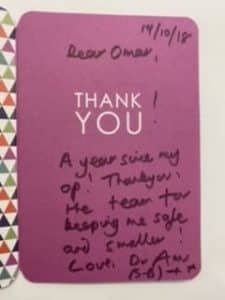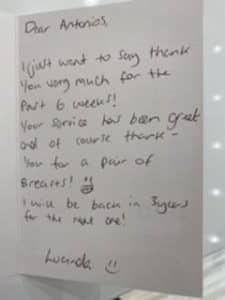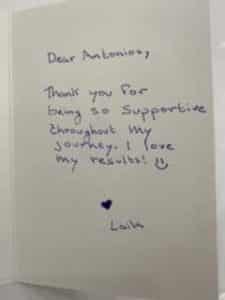 Liposuction Candidates
You will be a suitable candidate for liposuction if you have fatty deposits that you have been unable to reduce even with physical exercise and diets. Liposculpture is able to be performed in areas of the body such as chin, saddlebags, bra roll, mons pubis, thighs, arms, buttocks, abdomen and calves.
The skin should ideally be firm and elastic. This will minimise the occurrence of sagging, loose tissue after the procedure. Instead, an abdominoplasty is recommended for those with skin laxity.
Candidates will need to:
Be physically and mentally healthy

Not be considered obese

Be at a stable weight for a minimum three months before the liposuction treatment. It is best to try and lose as much weight possible before the liposuction

Have elasticity in the skin, as the skin will need to shrink after the procedure
Who is not a good patient for liposuction?
Patients who are:
Obese

Have a lot of loose skin – no liposuction causes skin tightening 

Have cellulite – liposuction can often worsen the appearance of cellulite. If you are interested in cellulite reduction, our surgeons perform the CelluTite procedure.
Liposuction risks and how to avoid them
Liposuction is not a suitable treatment for obesity. There is no substitute for diet and exercise, but once the weight loss is complete, liposuction can be of significant benefit.
If you are considered to be a suitable candidate, you may wish to look at what finance options we have available for this procedure.
Crisalix 3D imaging for lipoplasty
Unique to Centre for Surgery, we are proud to offer the amazing Crisalix 3D imaging experience to all our patients. Visualise in incredible detail how your could look after your lipoplasty procedure.
Crisalix 3D imaging is offered as standard at your liposuction consultation.
Microlipo before and after
Microlipo is a specialist technique with the main advantage of being performed as an awake procedure. For smaller, more localised areas and in selected patients, Microlipo can be an excellent option with far superior results to non-surgical methods of fat removal.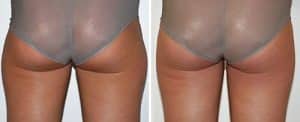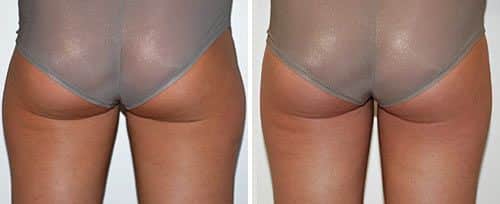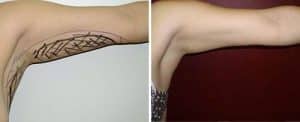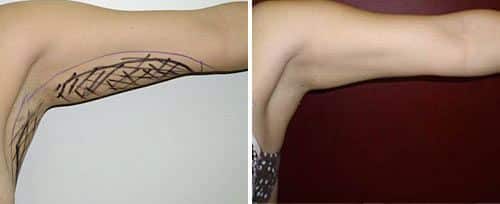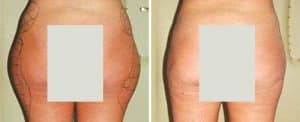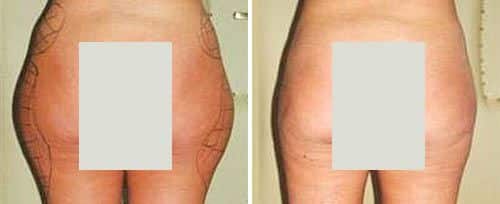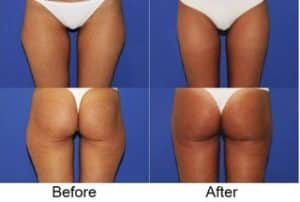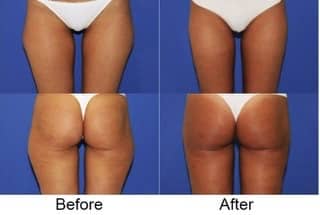 The above 4 cases were performed with an advanced form of local anaesthesia known as the 'tumescent technique'. Patients were ready for discharge 30 minutes after their procedure and back to work the next day with minimal disruption to their activities of daily living.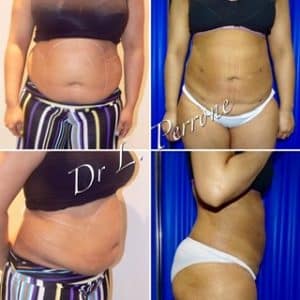 Recovery after Liposuction
As liposuction is a surgical procedure, you may have to take two to three days off work. However, if you have had liposuction in multiple areas, you may require additional time off work.
After the liposuction, you will be able to notice swelling, however, this will begin to reduce in 7-10 days. You will have to avoid strenuous physical exercise for two weeks, after which mild exercise is permitted. You will be able to resume your usual physical activities after four to six weeks. While swelling will reside, it can often be present for three to five months.
SAFElipo for liposuction correction
Liposuction using laser or ultrasound destroys fat cells by the generation of very high temperatures under the skin. The downside of this is that heat also destroys the intricate connective tissue framework and blood vessels that surround the fat cells to be suctioned.
Properly performed liposculpture with natural looking results is the result of preservation of these vital structures. The risks of scarring and adhesions leading to uneven rippled skin is a significant risk of liposuction performed with Ultrasound or Laser
Be very weary of providers offering 'local anaesthetic only liposuction'. Whilst a local anaesthetic may be suitable for very small areas in appropriate patients, it is not advised to have large areas treated with local anaesthetic only. Surgeons at Centre for Surgery do offer Microlipo to carefully selected patients. The most common reason for poor results in our surgeon's experience is liposuction performed under local anaesthetic in sub-standard facilities by non-surgeons often in a Harley Street location. It is highly probable that such practitioners lack the formal credentials to perform the procedure in accredited settings where the full range of anaesthesia options are available. Unnatural contours and lumpy, wavy skin are risks of liposuction when performed by improperly trained practitioners. Centre for Surgery offer a general anaesthetic option in most liposuction cases and this allows our surgeons to achieve their best results in controlled conditions and where the anaesthetist can focus on keeping the patient comfortable throughout.
Centre for Surgery also offer laser lipolysis and microlipo under local anaesthetic for suitable candidates using only the safest protocols by board-certified surgeons. 
If you've had lipoplasty elsewhere and are unhappy with the results, there is now a robust solution with SAFElipo performed by a fully qualified plastic surgeon. Please note there will be a non-refundable consultation fee for all revision liposuction consultations.
SAFElipo is ideally suited for revision liposuction as the vibrating cannula respects the soft tissue as it effortlessly glides through the tissues and is highly selective for fat cell extraction. The cannula generates no heat and with the use of specially designed exploded tip cannulas, the fat is separated and emulsified. This generates an even bed of tissue which reduces scarring. The procedure is completed with microcannulas to smoothen out the skin without lumps or waves.
Liposuction before and after
Case 1: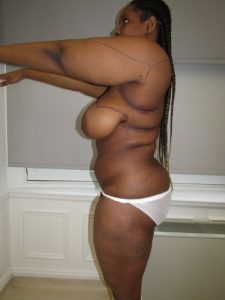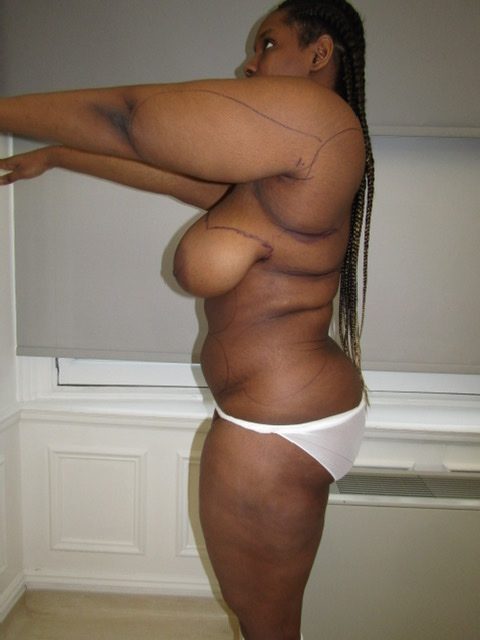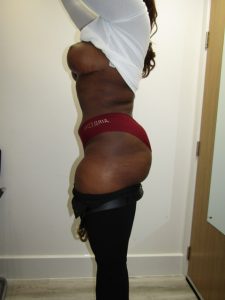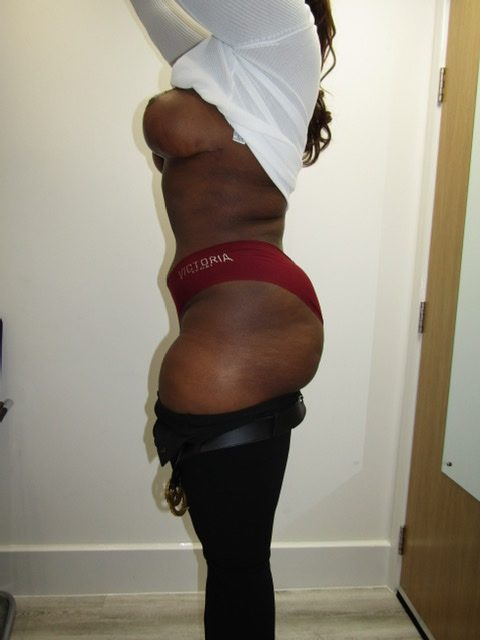 Extensive 360 liposuction of abdomen, flanks and back + bilateral breast reduction. Home the same day and the patient made an excellent recovery.
Power assisted liposuction + BodyTite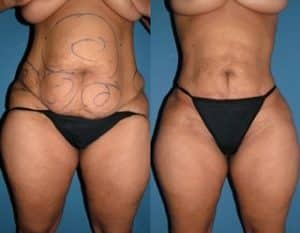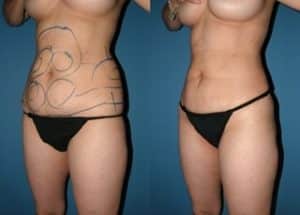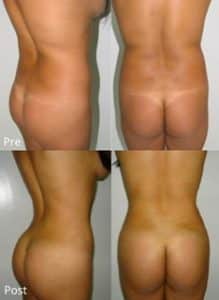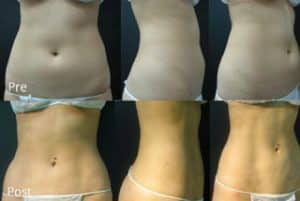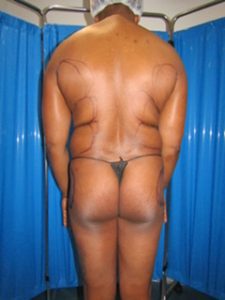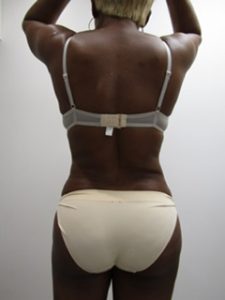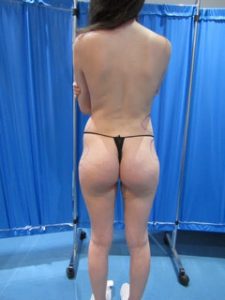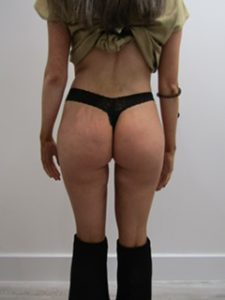 PAL Lipo before and after – 1 week later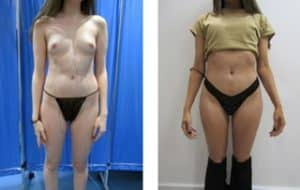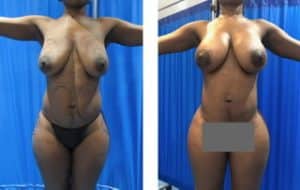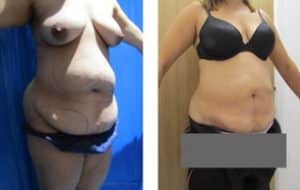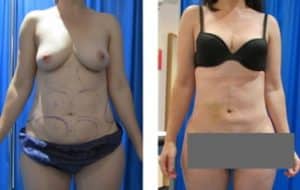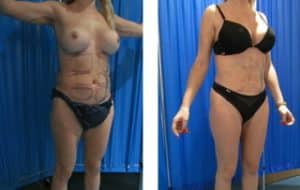 The cases above illustrate early results only one week after the procedure. Patients vary in the amount of bruising and swelling but you'll get a good idea of what to expect early in the recovery process.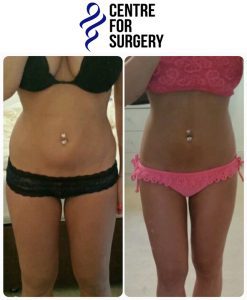 Further reading on liposuction
Liposuction cost
There are a number of factors which will determine the overall cost of your liposuction procedure and the final quotation will be given after your face to face consultation with your specialist plastic surgeon.
Number of areas to be treated
Local or general anaesthesia
Liposuction combined with fat transfer or abdominoplasty
Primary or revision liposuction
Why not call 0207 993 4849 and speak to one of our expert patient coordinators who may be able to give you a rough costing prior to your liposuction consultation.
Always remember that price should never be the determining factor when it comes to choosing a plastic surgeon for liposuction. We feel that safety and quality of service should be your number one priority and instilling in you the confidence that our team will look after you before, during and after your procedure to the best of their ability.
What To Expect
Find the right time
Our friendly and knowledgeable patient coordinators will speak with you to learn about your requirements, it's all confidential and your information will be used to assess whether liposuction is right for you. If the procedure is right for you, we'll organise a convenient date and time for you to visit to come and visit our patient relationship manager at our bespoke central London clinic at 106 Crawford Street.


Crisalix 3D imaging
We will take time to listen to your needs and requirements and you you will receive a complementary 3D Crisalix scan to enhance your experience. You will be given a rough idea of guide prices at this stage. You can then be booked in to to see a surgeon of your choice based on their individual field of expertise.
Personalised quote
At the surgical consultation, you will meet directly with the plastic surgeon. The surgeon will thoroughly assess you to determine your suitability and advise of the best options for you. Your surgeon will then explain how the procedure will work including our innovative ClearSleep™ anaesthesia technique for those who chose to be asleep for their procedure. You will receive your personalised quote the next working day from your patient coordinator.