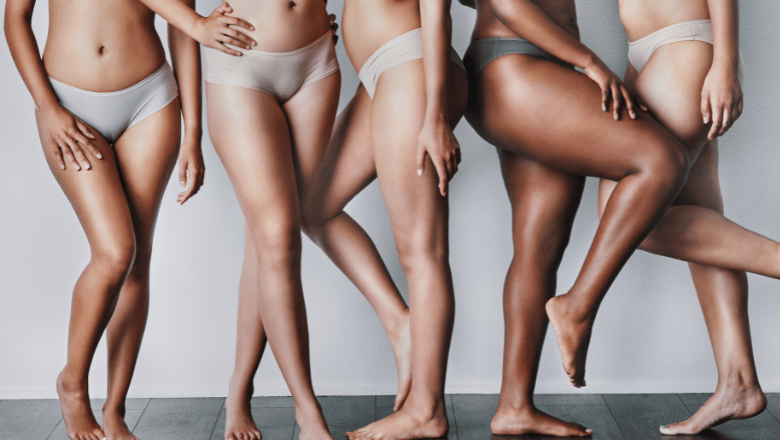 The cost of liposuction is often an important consideration when deciding to proceed with liposuction surgery. Most patients often consider liposuction cost, the quality of care they can expect, the surgeon's skills and experience, and the clinic's reputation when making their decision. Although liposuction prices are an important factor for many people, we believe you should not base your decision on whether to proceed with liposuction on the basis of cost alone. Many clinics both in the UK and overseas focus on offering liposuction procedures at a heavy discount to entice prospective patients. In many cases, these cheap liposuction prices are just too good to be true as there is often some aspect of care that is heavily compromised. Many clinics often cut corners in offering bargain prices, and patients could end up paying the price for receiving substandard care. Botched liposuction is a recognised outcome when clinics advertise artificially low prices. We believe you should carry out extensive research on your choice of liposuction surgeon and clinic and always feel free to ask as many questions as you like at your consultation. If you still have questions after your consultation, we will be more than happy to book you for a follow-up consultation to allow you to make an informed decision on surgery.
What is liposuction?
Liposuction is a minimally invasive body contouring procedure designed to get rid of stubborn areas of fat that have proven resistant to diet and exercise. Unlike weight loss surgery, liposuction is a body sculpting procedure aimed at contouring targeted areas of the body. Liposuction should not be considered a treatment for weight loss and is not intended to remove significant amounts of fat. The procedure involves the removal of stubborn areas of fat using specialised cannulas to suck the fat out, assisted by powerful vacuum suction.
The most popular liposuction areas include:
Liposuction at Centre for Surgery
Here at Centre for Surgery, our surgeons carry out hundreds of lipo procedures each year at our state-of-the-art Baker Street clinic in Marylebone, which makes us one of the busiest centres for liposuction in the UK.
Our consultant plastic surgeons have years of experience in all types of liposuction procedures, including laser lipo, ultrasound, power-assisted and traditional liposuction. Once you have had a consultation, you will receive customised recommendations on the most appropriate liposuction procedure for you. We offer a full range of fat reduction procedures at our central London clinic.
RELATED: Liposuction Before And After Photos
How much does liposuction cost in the UK?
Liposuction prices will differ depending on the results you are hoping to achieve. The price of liposuction will take into account several factors, including the number of liposuction areas to be treated, the type of liposuction technique you choose to have and the location of the clinic you choose. It is important to carefully reflect on all of the information you gathered during your research, as this will help you to plan your liposuction procedure more effectively without making a hasty decision based on liposuction cost alone.
| | |
| --- | --- |
| PROCEDURE | Prices starting from: |
| Liposuction 1 area | £2995 |
| Liposuction of 2 areas | £3495 |
| Liposuction of 3 areas | £3995 |
RELATED: Body Cosmetic Surgery Prices
There are different techniques for performing liposuction. The most common methods include laser liposuction, ultrasound-assisted liposuction and power-assisted liposuction. Traditional liposuction involves using small diameter cannulas connected to vacuum suction to safely remove stubborn areas of fat. Power-assisted liposuction makes use of state-of-the-art vibration technology to effectively break down fat before its removal from the body. Micro liposuction involves extremely small cannulas to remove fat in smaller areas of the body, such as the chin or knees. Small areas of liposuction can be safely carried out with local anaesthetic alone. Other types of liposuction, including 360 liposuction will require a general anaesthetic for your comfort during the procedure.
What do liposuction prices include?
Having liposuction at our clinic means you will receive the highest standards of medical care to give you the best chance of achieving outstanding liposuction results. The cost of your procedure includes:
A pre-operative medical assessment to make sure you are fit for surgery
Your very own patient coordinator to act as your personal point of contact throughout your treatment journey with us
State-of-the-art medical facilities in the heart of London
As many post-operative appointments with your surgeon and nursing team as you need.
24-hour Patient helpline for any questions or concerns you may have.
Provision of comprehensive patient information at every point of the patient journey.
Expert consultant plastic surgeons with many years of experience in carrying out liposuction surgery.
Can I get liposuction on the NHS?
Liposuction is designed to improve the contours of the body and is performed for cosmetic reasons. It is therefore not available on the NHS. In selected cases, liposuction may be carried out for medical reasons. Patients may suffer from lymphedema, which is a condition that results in a significant swelling of the legs. Lipoedema may also qualify for NHS treatment, which involves excessive fat accumulation in the thighs, buttocks and legs.
What factors affect liposuction cost?
The cost of a Liposuction will be determined by several factors. The most important consideration will be the results you are looking to achieve. Your Surgeon will select an appropriate liposuction technique to help you achieve optimum results. Certain types of liposuction may involve a higher total cost. An example is ultrasound-assisted liposuction, also known as Vaser liposuction. The number of areas of liposuction, as well as their size, will also influence the price of your liposuction procedure. Patients with a higher body mass index and looking to remove significant quantities of fat can expect to pay more for their procedure than leaner patients with a lower body mass index.
Why do different clinics charge different prices for liposuction?
When you initially carry out your research, you may notice that prices can differ significantly for liposuction, and there is no one set cost. The overall cost of a liposuction procedure is dependent on several factors, including:
The skills and experience of the Surgeon
The reputation and location of the clinic
The standard of preoperative and post-operative care
How many areas of liposuction are being treated
The type of liposuction technique used to remove fat
At Centre for Surgery in London, our treatment philosophy is focused on putting patient safety first. The expertise of our surgeons means the risk of complications after liposuction is significantly minimised. We are located in the heart of central London, and our prices for liposuction reflect the quality and standard of care we are committed to providing each and every patient we see.
Before coming to Centre for Surgery, many patients consider travelling abroad as they can get the cheapest Liposuction prices. Once the cost of flights, accommodation and the general hassle of having surgery in another country, the overall cost of the procedure can significantly spiral upwards compared with having liposuction in the UK. Many countries do not have the same standards of medical regulation as are found in the UK. The risks of achieving an unsatisfactory outcome or, even worse, serious injury are more likely when choosing to have liposuction in Turkey. We believe our prices for liposuction are fair and reasonable, and you will benefit from seeing an accredited specialist in Liposuction who is trained in all the gold standard liposuction techniques to help you achieve the very best results.
What are the different liposuction options available?
There are several liposuction options available at our Baker Street clinic, including:
Laser-assisted liposuction
Ultrasound-assisted liposuction
Power-assisted liposuction – PAL lipo
Micro liposuction – Micro Lipo is designed to target smaller areas of the body and involves the use of microcannulas to remove stubborn areas of fat under local anaesthetic.
High definition liposuction (HD lipo) – HD lipo is a specialist body contouring and fat removal procedure designed to achieve an athletic and sculpted look
Do you offer finance for liposuction at Centre for Surgery?
Centre for Surgery partners with Chrysalis Finance to offer flexible finance solutions for patients considering a Liposuction. We offer a range of affordable repayment options to suit a variety of different budgets. Please get in contact with one of our patient coordinators on 0207 993 4849 to guide you through the process of applying for finance and answer any questions you may have.
RELATED: Finance Options
Why choose Centre for Surgery for liposuction?
Centre for Surgery in London has built an excellent reputation for achieving excellent liposuction results in a safe and accredited medical environment. We want your liposuction journey with us to be both exciting and fulfilling as part of your journey to achieving a new sculpted body shape. We specialise in the full range of fat removal treatments, unlike other clinics that may only focus on one particular treatment. We are renowned for our expertise in 360 liposuction which is often combined with fat transfer. We were one of the first clinics in the UK to specialise in high-definition liposuction, also known as HD lipo. In many cases, we combine liposuction techniques with skin removal surgery, such as a tummy tuck, to achieve results beyond what liposuction or tummy tuck alone can achieve. If you would like to learn more about liposuction cost, get in touch with us today to book a face-to-face consultation with an expert liposuction surgeon in London. Our state-of-the-art Baker Street clinic is located in Marylebone in the heart of central London.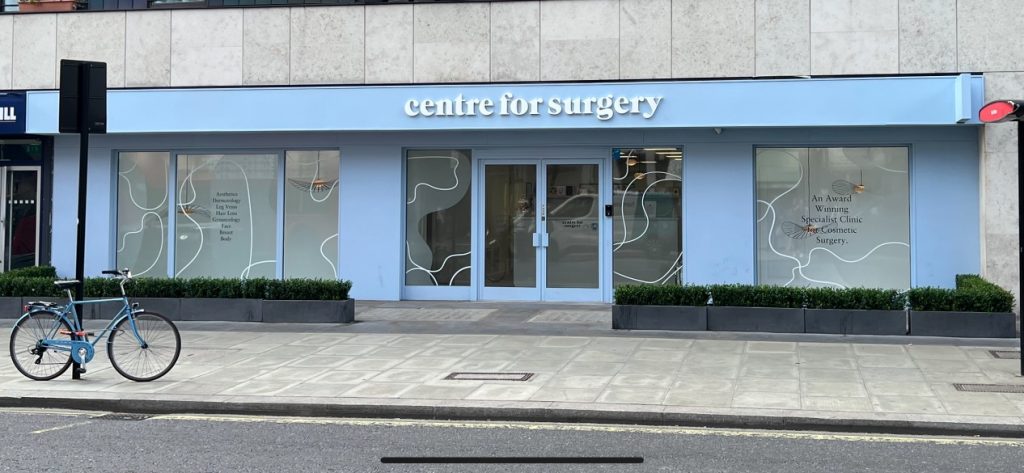 Amazing from start to finish, the communication was the main thing was fully informed and looked after, on the day of my breast augmentation, the staff were fab and made me feel at ease through out the whole process. Thank you so much.
Mohammed Farid
18/11/2021
I've had such a great experience with excellent advice, care and attention and surgical treatment (gynaecomastia) - I can fully endorse the treatment I have received from Centre for Surgery with absolutely no qualms at all. Brilliant in every way - thank you all so much.
Caroline Thorpe
14/11/2021
Very pleased with my whole experience of having a procedure. Was so nervous about getting treatment and i was reassured and felt so comfortable throughout thanks to the amazing nurses. I definitely made the right decision to have breast augmentation at centre for surgery with dr erel.
Melissa Briggs
08/11/2021
So glad I went with centre for surgery, the whole process went very smoothly from the consultations down to the actual day of the procedure. I was so nervous on the day but the whole team put me at ease and I'm happy with my results as I feel a lot more comfortable wearing certain clothes now. My surgeon was Alberto Di Giuseppe who performed a breast Augmentation on me, and I would definitely recommend as he was very clear on what the outcome of the surgery would be and which size would look the best for my frame.
Couldn't be happier with Dr Tillo work,i had my breast surgery one week ago and so happy with the results so far,all the staff are extremely nice and very supportive,i would definitely recommend their services,thank so much
From start to the finish everything was perfect for tummy tuck surgery. All staff is very friendly and the aftercare has been good. The Doctor and the nurse team was fantastic. I'm so happy...result is amazing. Thank you!!!
This was overall a great experience, all the staff at Centre for Surgery were friendly and put me at ease. It is a nerve wracking thing to go through an op but the staff were so nice. Mr Ertan has got a great team around him. On the day of the operation everything went smoothly to plan, there was no delay or holdups, I had another consultation with Mr Ertan who confirmed what was going to be done and that I was still happy to proceed. I was prepped for the procedure, I met with the anaesthetist who again was really nice and put me at ease explaining his role. After the procedure I woke up with the nurse by my side making sure I was OK and checking on me, I was able to stay in the clinic until I was ready to leave and was not rushed at all. I was well looked after from the start to the point when I was discharged. Post operation I was staying at a local hotel it was so close there was no point in even getting a taxi and I was able to walk back where my partner was waiting for me. I was expecting a lot of bruising to both my eyes but there was very little if any by the time the cast came off after 7 days, I am now at the two week post operation point and it is healing well with no outwardly visible bruising or scaring. The next milestone is a checkup at the 6 week point with my surgeon. If you're thinking of having something like this done I would highly recommend getting in touch with Centre for Surgery.
The staff at Centre for Surgery were very kind and accommodating. They answered any questions I had about the procedure and were constantly checking up on me. A special thank you to Christina for all her support throughout.
I would just like to state the quality of care received from the nurses at Centre for Surgery was beyond the highest level. Sophie takes her patient care to another level beyond words. She always puts me at ease. She is there for me even at awkward hours just when I mostly needed reassurance and she is one of the most compassionate nurses I have come across and demonstrates her passion naturally for caring for others. She totally deserves recognition at its finest and thank you for always being there for me. 😍