Breast Enlargement London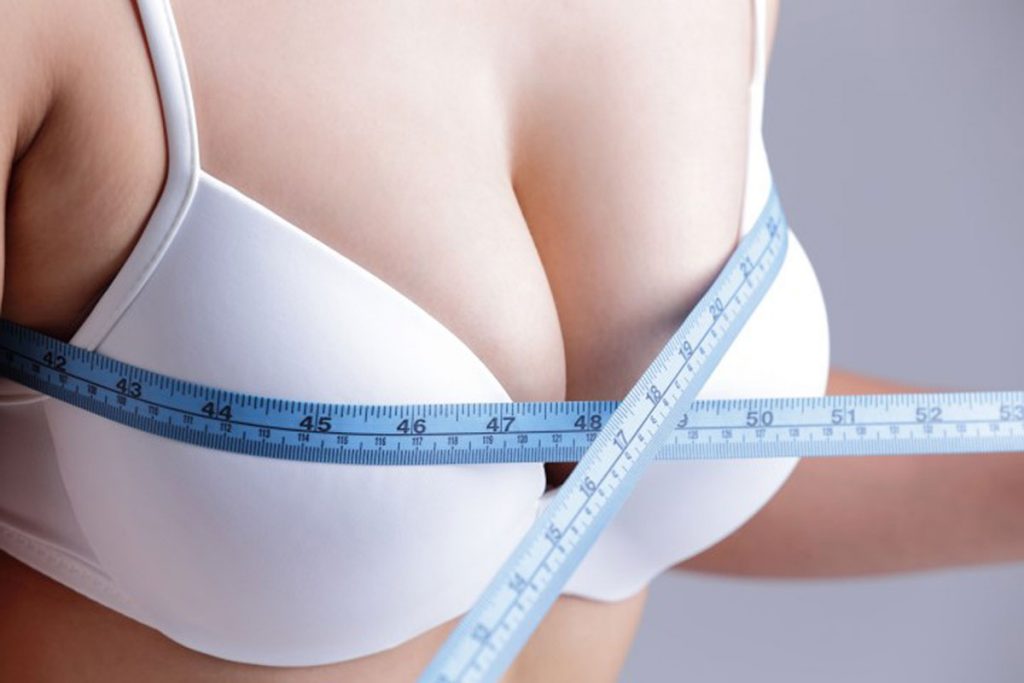 Breast Augmentation in London with top cosmetic surgeons
Centre for Surgery offers breast augmentation in London; also known as breast enlargement, we use silicone breast implants to add volume, shape, and symmetry to small or asymmetrical breasts. Enlargement can be an effective option for women who are unhappy with the size or shape of their breasts. Our London breast augmentation clinic situated at 106 Crawford Street, Marylebone, was recently inspected and rated by the Care Quality Commission as good across all five domains of care.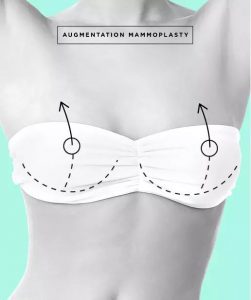 Centre for Surgery has pioneered the ClearField™ bloodless technique for breast augmentation. You'll experience less bruising, less swelling and a much quicker recovery. 
Often after pregnancy and breastfeeding, women's breasts tend to sag. Ageing also leads to sagging or shrunken breasts and in these cases, breast implants are a good solution. If one has to undergo mastectomy, then breast implants can be used to regain the natural body shape.
There are various options with regard to the size and shape of the breast implants. Round or shaped, smooth or textured, high profile and low profile. The changes can be subtle or dramatic depending on the chosen breast implants.
The most commonly used combination is round, high profile, microtextured implants using the inframammary approach. We also use the Keller funnel as standard in all breast implant procedures. The Keller funnel is a special insertion sleeve which means the resulting scar is much smaller than traditional methods. All these innovations have enabled Centre for Surgery to pioneer the 'secret scar' breast augmentation. Augmentation mammoplasty is the medical term for a breast augmentation procedure.
All breast implants come with a ten year warranty for both capsular contracture and implant rupture. You'll also be reviewed by your specialist surgeon on a regular basis during the first twelve months after your procedure to monitor healing and recovery. Our after-care support package for breast surgery is truly comprehensive. We'll be calling you regularly to check up on how you are doing along with regular assessments by our expert nursing team and your surgeon.
You may also wish to combine breast augmentation with a breast uplift or fat transfer to the breasts. We offer all the options – not just breast implants, by surgeons trained in both aesthetic and reconstructive surgery.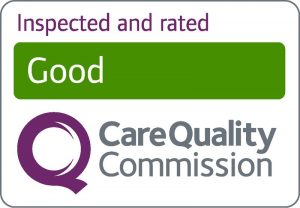 All our surgeons are on the GMC specialist register for plastic surgery. The Royal College of Surgeons of England has an excellent information resource on cosmetic surgery.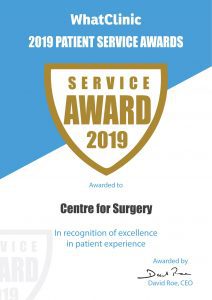 Verified
I recently had surgery here and would definitely recommend, from initial contact from Carolyn to the aftercare I received was exceptional, Carolyn was very helpful and informative and answered all my questions - even the silly ones late at night! Dr Tillo was very knowledgable, professional and welcoming at the same time and put me at ease about the procedure, it's still early but so far I'm pleased with the results
Verified
A simply fabulous experience with Dr Misra. Centre for Surgery was recommended to me by a close friend who had received excellent treatment. From the first call to the day of my procedure and beyond, the level of care has been exceptional. The aftercare phone calls really gave me peace of mind and I look forward to my follow up appointment with Dr Misra.
Verified
Everything has been great! From submitting the online enquiry form I received a call from Nikesh within about ten minutes discussing the procedure and how the process works. Got booked in for an initial telephone conversation and then in-person consultation with Dr Gilleard. The finance team had no issue with me making individual payments and Nikesh patiently answered my many questions and calls in the lead up to the surgery. Everyone on the actual day was very reassuring (I was quite nervous) and efficient. I was very pleased with how smoothly everything ran with the surgery and was even more straight forward then expected. Dr Gilleard also took a phone call later that evening when we had some questions about the anaesthetic. Gregory has phoned most days since the surgery to check in on my recovery and has been lovely. Highly recommend!
Verified
To say they change my life is an understatement. All the staff here are SOO down to earth and make you feel at ease! From check up calls to that first consultation, Lidia made sure everything was running smoothly for me!! The whole team is literally by your side all the way!! Going in to a procedure i was petrified, scared and everything else, i couldn't even bring my self to the consultation but Lidia made it her priority to ensure i was as comfortable as can be and that i was in safe hands! without her kind words i wouldn't have gone ahead with it all. Having really bad anxiety has always been a challenge for me but i can honestly say after my experience with Dr.Dimitriadi she basically educated me and gave me a whole different perspective on my procedure and that in-fact i was more then normal even if i didn't feel so myself! Something i've never had before! Her support was beyond belief, i couldn't thank Dr. Dimitriadi and everyone enough for making me feel so secure. Her team were brilliant i've never felt more confident and finally excited about my next chapter in life!! Safe hands is indeed the word for it!! I would highly recommend Centre for surgery as I truly believe no other practise would make this journey as professional and comforting as they did! Feeling extremely grateful and blessed to have had the most amazing team to give me a start on my dream life. I say that because with no exaggeration i have been dreaming for this day for as long as i can remember. Slowly but surly i'm going through the healing stages and i couldn't be more happier with my results!!!! Brings me tears of joy just writing this review. You guys are straight out the best!
Verified
Extremely happy and proud of the final result! From the beginning of the process to get rhinoplasty Yasmin made sure that all my questions were answered and that I never had to worry about something going wrong. The team is very good with communication and keeping you at ease. I highly recommend my surgeon Mr Amir Sadri! He did a fantastic job with my nose making it look better than we expected so soon post the surgery. He made sure that we had a detailed conversation about my expectations and what is possible and has exceeded in the work that he performed on my nose! My only concern throughout the whole process that I raised was that I felt like there was a bit of rush to wake me up post surgery, however once communicated it back to Mr Sadri he made sure that he'd advise the team to help with a calm waking up moving forwards. Thank you for helping me with what WAS my insecurity Patryk
Verified
Drooping heavy eye lids were making me look older and more tired than I felt. (Nothing more deflating when feeling sparkling and vibrant at a party, to be told you're looking tired!) Time for action. Blepharoplasty. Did my research, found Centre for Surgery, booked a consultation and met Mr Erel, a highly qualified surgeon. Any nervousness was dispelled immediately by his calm, friendly and professional guidance. The supporting team were great, special mention for Lea, and the whole process was straightforward. Two weeks in from the operation and I am thrilled with the results.(Should have done it sooner!) I thoroughly recommend them.
Verified
Very happy with my experience at centre for surgery, very helpful from start to finish and procedure was carried out very thorough. Any questions were answered quickly and in depth so I had no worries and pleased I went ahead with it. Even after the surgery, I've had calls and messages to check up on how I am and if everything went very well.
Verified
Everyone I met at Centre for Surgery were amazing; Yasmin and Gregory were great at staying in touch with me! I felt reassured the whole way through from consultation through to aftercare. I am very happy with the results of my labiaplasty, thanks to the work of Dr Dimitriadi and help of the lovely nurses. I would recommend to anyone considering. A huge thanks!
Verified
So glad I went ahead with my procedure! Lovely experience from start to finish. The whole team is helpful and my result with Dr Misra is exactly as I'd hoped
Verified
My experience was fantastic.. I went with Mr Antonios Mitsakos for a mummy makeover and I couldn't be more pleased with the result and the care and support I got from the staff. Thank you for elevating my experience, would definitely recommend to all my fellow Mamas!
Why choose Centre for Surgery for your breast augmentation ?
Significant experience in all types of breast augmentation – round implants, shaped implants, under or over the muscle
We own and manage our own surgical facilities. Properly performed breast enlargement surgery takes time and should not be rushed. Our surgeons perform a maximum of three breast enlargement procedures per day, although in practice it is often just two – morning and afternoon. We do not cram 7-8 procedures into one day like other providers. You want your surgeon to be well-rested and mentally and physically sharp to perform breast surgery and get the very best results. In addition, we offer TIVA anaesthesia, the most advanced anaesthesia method available
Our surgeons live and work in central London. We don't work with 'fly-in, fly-out' surgeons from Italy. This is very important because whilst your surgeon takes all precautions to minimise complications, complications can and do occur and our surgeons are readily available to manage any issues if and when they arise. How to choose your plastic surgeon
Our surgeons use the Keller Funnel as standard
Breast Implant Brands we use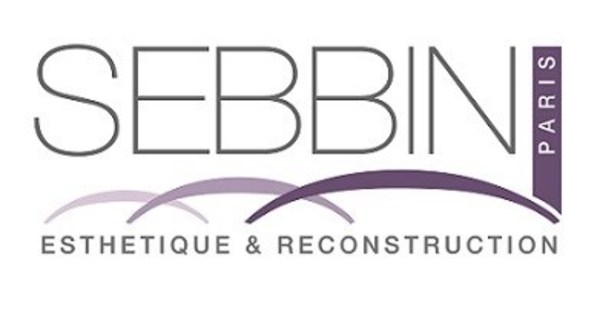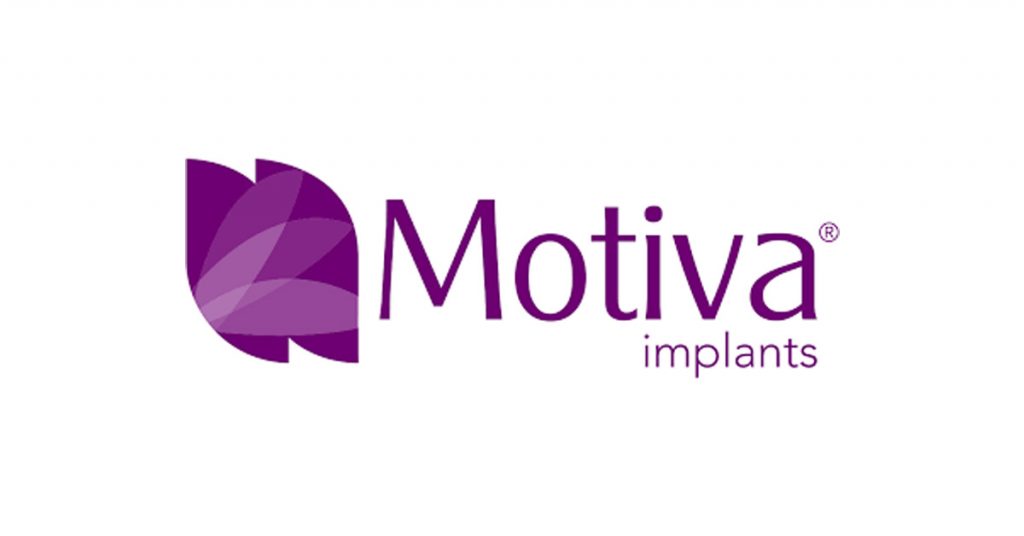 One reason we are particularly proud of:
We are the only provider in the UK to use exclusively single use items for your breast enlargement procedure. By eliminating reusable surgical instruments – our surgical site infection (SSI) rate is less than 0.1%! Probably the lowest rate in the UK.
What is included in my treatment package?
As many preoperative consultations with your surgeon as you like to make sure the procedure is right for you
Treatment at a specialist day surgery facility recently rated 'Good' by the CQC
Enhanced same day discharge with the added benefits of recovering in your own home
24/7 clinical support from your surgeon for first 48 hours and our expert postoperative support team
Your very own dedicated patient coordinator
In-depth preoperative medical assessment to make sure you are fully fit for your procedure
Exceptionally high standards of postoperative care described as 'outstanding' by the CQC with regular telephone and face to face checks
RealSelf Top Doctors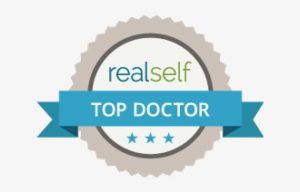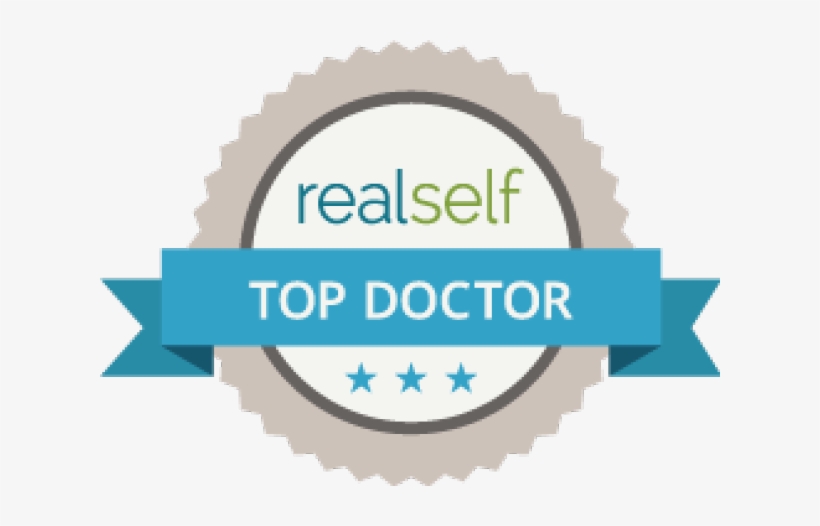 RealSelf top doctor status is awarded to less than 10% of the RealSelf doctor community.  This status is earned by achieving consistently high patient satisfaction (from RealSelf reviews), getting excellent feedback on expert answers to patient questions, and after investing significant time in Q&A and other doctor activity. RealSelf top doctors are rated among the very best surgeons in the United Kingdom and USA.
Adebimpe Adewoyin
04/02/2021
Verified
I had 360 Liposuction and BBL with centre for surgery 11/01/2021. I found centre for surgery by searching online. My consultation was booked with Dr. Tillo, the procedure was explained to me thoroughly including the risks, the clinic is beautiful and very clean. I received the best care I could think of on the day of my surgery, the staff were very friendly and caring, the surgery went well and the result was amazing! My recovery was very quick too with no complications. I am very happy with the follow up and after care. I would highly recommend centre for surgery.
Verified
I was able to be booked for my consultation and procedure on the timeline that suited me. Very happy overall; especially with my results and the care I've received since. Would return
Verified
Highly Recommend Mr Tilo and this clinic. My partner had Facial Scar Revision 5 weeks ago and can honestly say the speed, care and attention Mr Tilo and the team gave him was amazing. Right from the outset when I contacted Michael for a quote the speed and professionalism he gave was 5 star. My partner was also very nervous about the whole procedure and the attention the nursing team gave helped ease any nerves
Verified
I recently had surgery performed for a small unwanted tattoo by Mr Amir Sadri. The whole team at Centre for Surgery were brilliant and Mr Amir Sadri perfomed a brilliant job and cannot thank him enough for his services. I would thoroughly recommend anyone considering any form of procedure to go with these guys as from start to finish were brilliant.
Bracesbybella Annabelle Ariza
24/08/2020
Verified
I had a wonderful experience . I cannot thank you all enough. The location is convenient, the actual place is lovely , non clinical looking. I had liposuction carried out and I was amazed at how caring and wonderful the entire team were towards me. I would definitely recommend to friends and family. Big shout out to Dr Tillo , nursing team and wonderful reception team. Please don't be disheartened by bad reviews , often people ask for prices to try and avoid a proper consultation. If you are seriously considering surgery, you should always have time for a proper consultation with a surgeon who can then provide you with an accurate estimate/quote for propsed (suitable)treatment.
Verified
Dr Gilleard at Centre for Surgery is master of rhinoplasty surgery! Absolutely fab work with piezotome technique. Hardly any bruising at all.
Breast augmentation specialists
Our surgeons are known for their artistry and strive to help women to natural and beautiful breasts. Our surgeons believe that the key to a successful outcome is the surgeon-patient relationship. Before committing to proceed with a clinical decision, your surgeon will spend time getting to know about personal goals and preferences in detail. This might sometimes require a second follow-up consultation. Our surgeons provide the safest and most natural looking breast implant procedures in London and the south-east.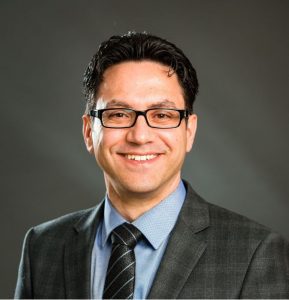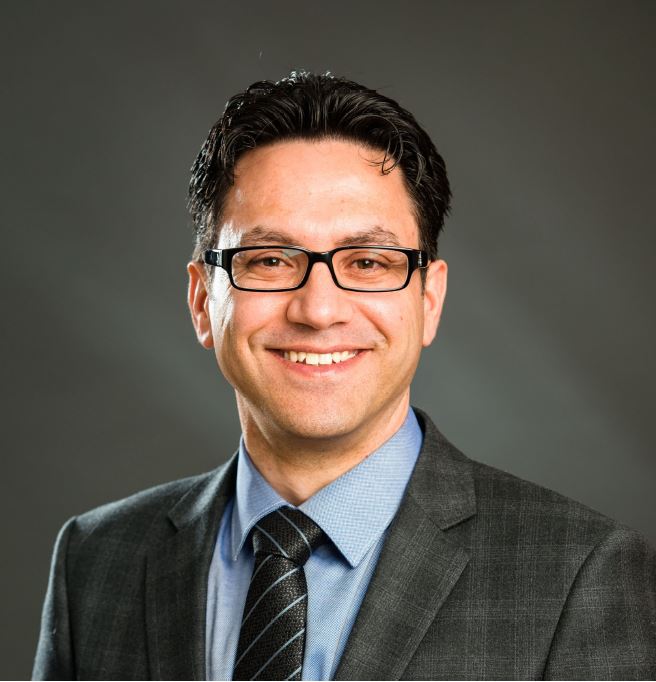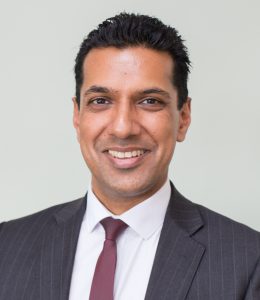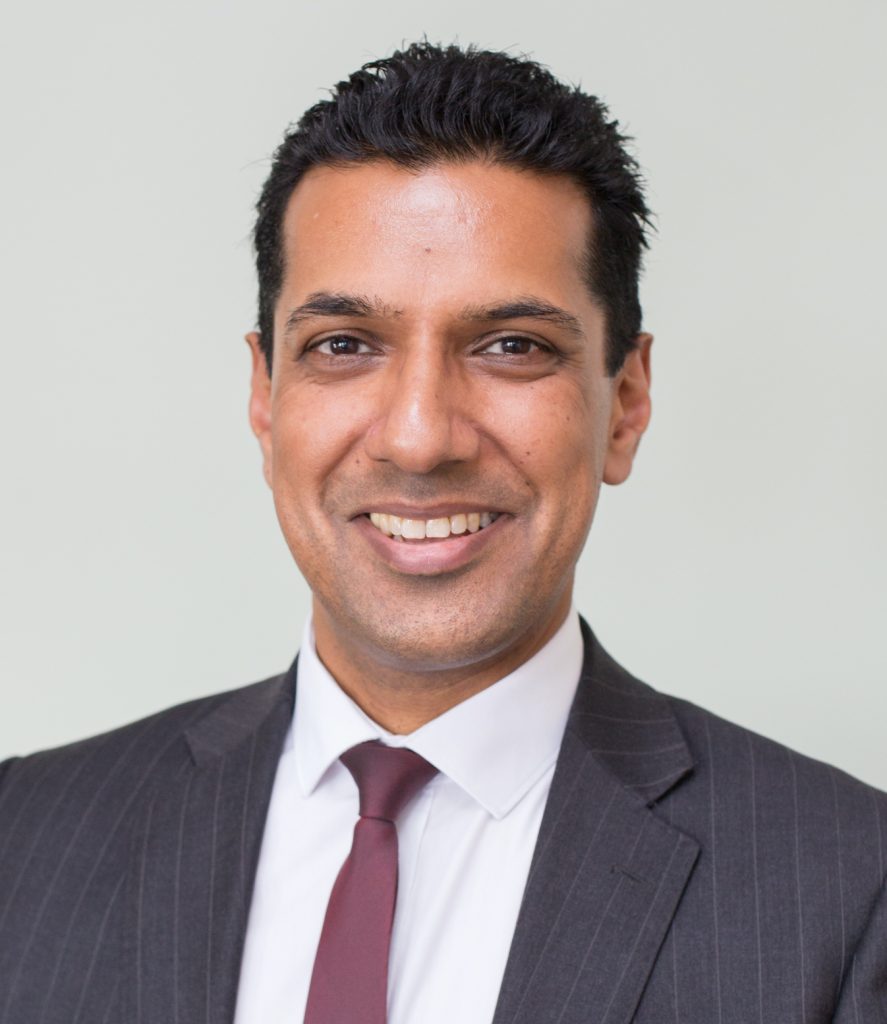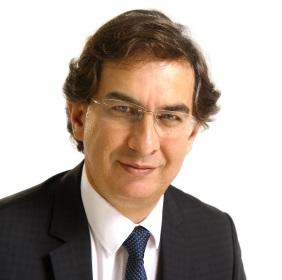 At consultation, after a detailed explanation of the various methods and discussion of the implants, your surgeon will perform Crisalix imaging. Crisalis provides a starting point to establish what needs to be achieved to reach the desired goal. A range of different implant sizes and types can be trialled. By visualising the potential outcome, you may have a more clearer idea of what can be achieved and thus more confidence in proceeding with surgery. Once you are satisfied with having all your questions answered, the surgeon will determine if a breast augmentation is the right procedure for you. A detailed treatment plan will be formulated and this will be forwarded to your patient coordinator will then prepare your procedure quotation and also discuss finance options if this would be of interest to you to help spread the repayments.
Our surgeons are full members of: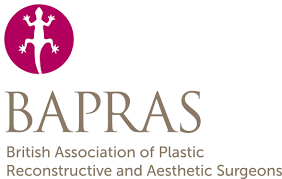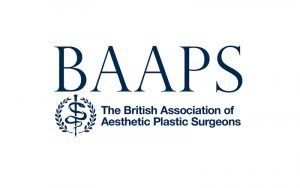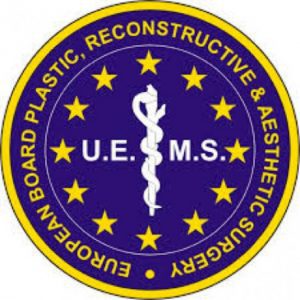 Read our latest testimonials from our amazing patients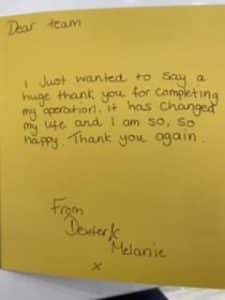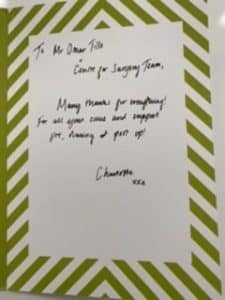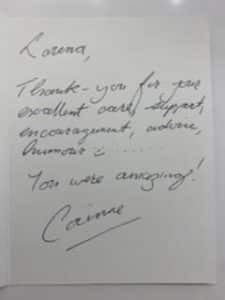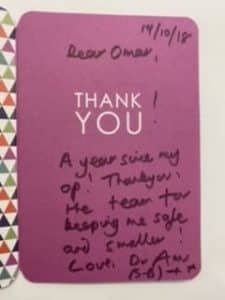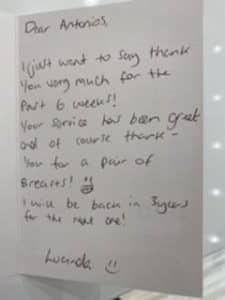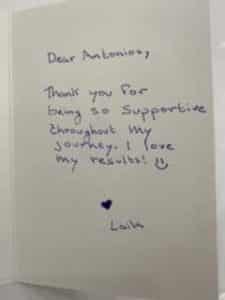 Breast augmentation expected results
Enhanced breast size and volume in harmony with your body size and chest width
An improvement in breast symmetry
Correction of pre-pregnancy size and shape of breasts following childbirth
Improvement of shape following substantial weight loss
Improvement in breast aesthetics
Clothing may appear more dramatic with the new silhoutte
A possible increase in self-confidence

Breast implant options
Which type of breast implant is right for me?
As one of London's top cosmetic surgery practices, we use only the highest quality CE-marked silicone breast implants from Sebbin for optimal outcomes. Sebbin have a superb reputation built up over 30 years, and our surgeons love the natural feel and consistency they offer along with the rock solid warranty with coverage for both capsular contracture and implant rupture. We only work with the best implant manufacturers and our patient satisfaction rate reflects this – more than 99.3%.
During your consultation at our London centre, your surgeon will be able to help you choose the best breast implants for you. This will depend on a number of factors, such as breast implant size, shape, composition and placement. This will be carefully chosen to create the breast size and shape for your body type. 
Silicone breast implants are approved by the UK medicines and healthcare products regulatory agency (MHRA). Silicone breast implants are filled with a cohesive silicone gel that holds uniformly together and is available in different densities. A silicone implant has a more natural, pliable quality that more closely resembles natural breast tissue than saline breast implants which are no longer used in the UK.
The optimum breast implant profile
What is a breast profile?
The profile of a breast implant refers to how much the implant protrudes forward from your chest wall. A low profile implant is very flat, while a higher profile implant will protrude forward (stick out) from your body and create a more prominent breast. While some patients prefer the bubbly appearance of high profile implants, those wishing for a more natural look should choose a medium plus profile implant.
Choosing your Breast Implant Size and Shape
The choice of breast implant size is the biggest decision you will have to make before undergoing surgery.
Many women think that implant volume is often linked with bra sizes – A, B, C, D etc. The volume of an implant is actually measured in cc's. The patient and surgeon can therefore fine tune the exact size implant to each woman's body shape. Implants are available in a very wide variety of sizes and shapes and women can therefore have a great deal of choice in the choosing the ideal sized implant. Breast implant sizers are not 100% accurate in determining the actual appearance of an implant but are very useful as a general guide to helping women choose the correct sized implant for the best results.
The surgeon will need to assess if you have sufficient tissue to cover and hide your chosen implant size especially if you are very slim. If the size you have chosen is too big, the implant edges may become visible following your surgery.
Breast implants can be round or teardrop. Most women prefer smooth round implants because they provide more fullness in the upper half of the breast.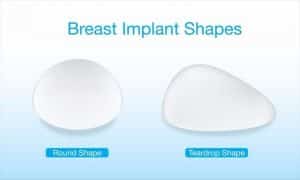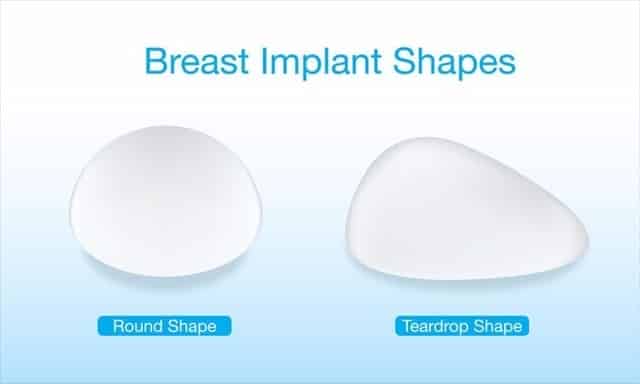 Infection prevention best practice
Centre for Surgery is a proud supporter of OneTogether.
OneTogether is a collaborative partnership between leading UK professional organisations with an interest in the prevention of surgical site infection (SSI). The mission of OneTogether is to promote and support the spread and adoption of international best practice guidelines contained in 7 key recommendations to prevent SSIs across the entire surgical patient pathway. Our surgeons actively put into action their 7 key recommendations at all stages of your care from start to finish.
The Ideal candidate for breast enlargement
When should you consider breast augmentation?
Common reasons for undergoing breast augmentation include:
Aesthetic – Many women choose to have breast augmentation surgery simply to improve the appearance and/or size of their breasts. Cosmetic motivators are common for women who feel their breasts are too small, too misshapen or even asymmetrical. It is not uncommon for women who have had children to seek out breast augmentation to increase lift and reduce sag. Breast enlargement, when performed by a skilled surgeon, can dramatically improve and enhance breast appearance. When breast augmentation is performed for cosmetic reasons, a self-esteem improving factor also tends to come into play. Breast enlargement itself is not a panacea, but it can have a big impact on self-esteem.
Reconstruction – Some women elect to have breast augmentation surgery following a mastectomy. Although reconstruction is not 100 percent necessary following mastectomy, this surgery can give cancer survivors a more natural appearance and help them overcome self-esteem issues that can arise as a result of mastectomies.
Replacement – Many breast augmentation procedures are performed to replace existing implants that were put in place either for cosmetic or medical reasons.
Correction – Women who face congenital deformities in their breasts often opt for breast enlargement to gain a natural appearance.
If you are just starting to explore the possibility of breast enlargement, you may not have thought much about your reasons for wanting to do so at this point. You may simply know that you want larger breasts. In itself, that is as valid a reason for undergoing breast augmentation as any other. As you learn more about the breast enlargement procedure and your options, especially through the consultation process, you will want to continue to examine your reasons for wanting to enlarge your breasts. Once you have become fully acquainted with the benefits, risks, and costs associated with the procedure, and you feel confident that you want to proceed for you and not due to any external pressures, your candidacy for breast augmentation will depend on your health, your goals, and the establishment of reasonable expectations.
The art of achieving a breast enlargement based on the individual needs of each patient requires the expertise of an experienced and skilled surgeon. If any of the above concerns affect you, you may be an ideal candidate for surgery. Having performed thousands of breast implant surgeries, our surgeons are highly experienced and compassionate plastic surgeons with extensive training and experience in the field of breast augmentation.
Who should consider breast augmentation?
All patients should be in good health and have realistic expectations about what can be achieved with breast augmentation surgery
Healing is better if patients refrain from or quit smoking.
The effects of smoking on healing after surgery
The breast augmentation procedure is performed purely for cosmetic purposes, to help improve one's image and self-esteem.
Suitable patients for breast augmentation include those who have:
Micromastia – small breasts

Breast asymmetry

Loss of breast volume after pregnancy and breastfeeding

Changes in breast shape or size after weight loss
Candidates who are not suitable are those who:
Are below the age of 18 years

Are pregnant or breastfeeding, as results may change

Have had radiation therapy

Have an infection in your breasts
If you are an appropriate candidate for breast augmentation, you may be interested in learning about our finance options.
Breast Augmentation Consultation
The surgeon will discuss with you all the possibilities that are appropriate for your body and determine what is the best implant approach for your breasts and personal goals.
The decision to have breast augmentation is a major step for most women and extremely personal. The surgeon therefore always guides and supports their prospective patients through every stage of this process. During an initial consultation at our clinic, you will discuss your reasons for wanting breast augmentation and you will undergo a thorough medical check-up.
The consultation begins by having an opportunity to discuss your ideas, concerns and expectations about the breast implant procedure with your surgeon, and ask any relevant questions you may have.
Your breast augmentation surgeon will:
Take a focused history and examine you

Explain the breast augmentation procedure

Take your needs and preferences into account when deciding on the most appropriate treatment option for you
Prior to booking an appointment, make sure you know about the risks of travelling overseas for surgery and seeing an unqualified surgeon.
Preparing for breast augmentation
At Centre for Surgery, our surgeons believe that the success of any breast implant procedure can be improved with proper patient preparation. We always strive to go above and beyond to make sure that all our patients are fully prepared for breast implant surgery – physically, mentally and emotionally. At your breast enlargement consultation, your surgeon may use 3D imaging analysis of your breasts to determine the most appropriate size and shape of implant to get the best breast augmentation results.
What is composite breast augmentation?
Breast augmentation has traditionally been performed with the insertion of silicone breast implants beneath the chest wall muscle. This allows better coverage of the breast implants especially in those with thin skin when the implant edges may be able to be seen. The use of the 'under the muscle' approach is not without risk with risks including more risk of bleeding and more pain after surgery with a prolonged recovery.
Composite breast augmentation is a new technique which involves the simultaneous insertion of breast implants above the muscle and targeting lipofilling (fat transfer) using your own body fat harvested from another area such as the abdomen, hips or thighs.
The breasts take on a more natural shape and not the 'fake' look with the best of both worlds – predictable increase in volume from implants with a more natural appearance from lipofilling or fat transfer to breast. Although the technique takes longer to perform, it is ideal for slimmer women who do not wish to have implants placed beneath the muscle and also desire a more natural appearance to their breasts.
Breast implants procedure
The breast augmentation procedure is performed as a day case at one of our specialist day surgery centres. You are able to commence your recovery at home the same afternoon. Breast enlargement surgery is carried out under TIVA general anaesthesia. The procedure takes on average from one to two hours to complete.
Breast augmentation step by step
STEP 1: After the injection of local anaesthesia, an incision is performed under the breasts (infra-mammary incision). Thanks to the Keller Funnel, this incision has become smaller over the years – sometimes measuring 3.5cm or less. An average length of 4-5 cm is the norm.
STEP 2: Forming the new breast pocket. A pocket will be created either on top of the muscle (subglandular) or under the chest muscle (dual plane). This pocket is specially designed to match the dimensions of the new breast implants to be inserted.
STEP 3: Insertion of breast implants with Keller Funnel. The Keller Funnel facilitates a 'no-touch' insertion technique which has many advantages compared to older manual techniques. Contamination is minimised with the Keller Funnel.
STEP 4: Incision closure.  The surgeon will use a 3 layered closure for maximum security using dissolvable sutures. There is therefore no need for potentially uncomfortable suture removal 1 week later.
STEP 5: Application of post-surgical bra. A specially designed bra with a breast band will be applied at the conclusion of the procedure.
Note on implant placement
Breast implants can be placed over the pectoralis muscle (subglandular) or under the pectoralis muscle (dual-plane). Technically only the upper part of the implant is under the muscle in the dual plane technique with the lower not covered by the pectoralis muscle. The position of the implant above or below the muscle will influence the final appearance of your breast enhancement and depends on a number of factors including the amount of breast ptosis (or sag). Implants placed in a fully submuscular position is used for breast reconstruction surgery.
Implant placement: sub-glandular vs dual-plane
There are pros and cons to both sub-glandular and dual-plane placements. Depending on your needs and your body shape, these will help you decide which placement is best for you.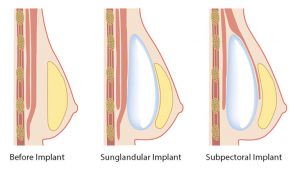 Sub-glandular placement:
Has a more spherical appearance, making the breasts look more round and unnatural

Has a smoother recovery time with less pain

Edges of the implant may be more visible

X-rays of breasts may be more difficult

This placement is not recommended for very slim patients
Dual-plane placement:
Has a more natural appearance, with emphasis on the cleavage area.

Best of both worlds of implant being both under the muscle and over the muscle in the lower part of implant

Patients may experience more discomfort in recovery

The edges of the implant are less visible

X-rays are easier to analyse

This placement is suitable for thin patients
The Keller Funnel 'No-Touch' technique At Centre for Surgery, we use the Keller Funnel 'no-touch' technique for our breast augmentation surgeries. This involves using a device – the Keller Funnel – to insert the implant. This replaces the need for the surgeon to touch the implant and use their hands to insert it.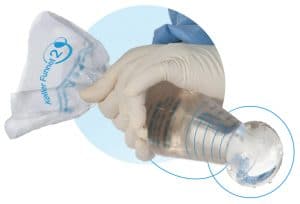 There are many benefits to the Keller Funnel technique, including:
Small incisions

Easy to insert the implants

Can get a better placement within the breast pocket

There is less contact, meaning less chance of capsular contracture occurring

Surgery can be performed quicker
BIA-ALCL
Breast implant-associated anaplastic large cell lymphoma, otherwise known as BIA-ALCL, is a rare cancer which is associated with breast implants. This occurs, on average, eight years after the implant placement. This is considered a rare cancer, and there are about 300 cases worldwide. This occurrence highlights the importance of surgeon's following the 14 point plan. This is a plan that surgeons follow when they are inserting breast implants. This plan works to lower the risk of bacteria – which can cause capsular contracture – attaching to the implants. This plan helps to give patients peace of mind knowing that the risk of complications is lowered and a successful outcome is more likely.
Recovery after breast augmenation
The average breast augmentation recovery takes between one to weeks. A subglandular placement of implants will result in a quicker recovery (often just a few days) compared to a dual plane approach ( a week). Most women feel well enough to return to work in 3 to 5 days.
Centre for Surgery have pioneered the 'secret scar' breast augmentation in the UK. This has been made possible with use of the Keller Funnel – a revolutionary insertion device. Centre for Surgery use the Keller Funnel as standard for all breast implant procedures.
How to speed up recovery after cosmetic surgery
Thanks to TIVA anaesthesia, you will be able to return home the same day, once the effects of the anaesthetic have worn off – this is often very rapid due to the favourable side effect profile of the medicines used during anesthesia.
You may feel some minor discomfort around the incision site for a couple of days. Getting back to your normal routine is an important step in the healing phase.
Subglandular implant (over the muscle) placement recovery generally takes only a few days, while dual plane implant insertion (under the muscle) may take closer to a week due to stretching of the chest wall muscle over the implants.
Light exercise should be avoided for one week and it is important not to do too much too soon – always build up slowly. More strenuous exercise can be commenced after 6 to 8 weeks but always check with your surgeon first. You may notice some redness or swelling around the treatment site for a week or so. It is recommended that you keep the scar out of direct sunlight, or use SPF 50+ sunscreen if travelling to sunny climates. Make sure to avoid smoking throughout the recovery period in order to avoid any delays or complications with wound healing and to get the best possible result.
A specialist surgical bra should be worn following breast augmentation. A bra band is often also applied to allow the implants to settle into the optimal position on the chest. Your surgeon will let you know at your 6 week follow-up appointment when you can resume wearing an underwire bra.

Further articles on breast implant surgery
Breast augmentation cost
There are a number of factors which will determine the overall cost of your breast enlargement procedure and the final quotation will be given after your face to face consultation with your plastic surgeon.
Round implants or shaped implants
Breast augmentation alone or combined with a breast uplift
Previous breast surgery
Why not call 0207 993 4849 and speak to one of our expert patient coordinators who may be able to give you a rough costing prior to your procedure.
Always remember that price should never be the determining factor when it comes to choosing your provider. We feel that safety and quality of service should be your number one priority and instilling in you the confidence that our team will look after you before, during and after your procedure to the best of their ability.
Spread the cost of your breast implant procedure

Centre for Surgery are fully approved to offer finance via our specialist finance partner, Chrysalis Finance.
You no longer need to use your savings to pay for your treatment – you can apply to spread the cost of your procedure with Chrysalis Finance using their simple 1,2,3 application to pay for your procedure.
Don't wait until you have enough money for your treatment, apply today and (subject to status) pay for your procedure easily in monthly instalments, using one of their payment options.
Chrysalis Finance is the only ethical provider who focus solely in the provision of specialist financing for medical procedures.
Risks and potential complications of breast augmentation surgery
Medical advances have continued to make breast augmentation a very safe procedure. However, as with any medical procedure there are risks involved. To maximise the chances of a successful outcome, always be sure to choose a fully qualified and experienced plastic surgeon operating from a fully accredited medical facility – Centre for Surgery tick both boxes.
Possible complications:
Anaesthesia risks
Bleeding
Surgical site infection
Delayed wound healing
Skin textural changes
Fluid collection (known as a seroma)
Temporary or permanent nerve damage
Breast asymmetry
Capsular contracture
Implant malposition
Hypertrophic or keloid scars
Requirement for corrective surgery
Implant exchange
Breast implants do not have an expiry date but even modern implants are not designed to last forever. Latest generation breast implants used at Centre for Surgery can last for 10-15 years or more without any issues. The most common reason for seeking breast implant exchange is a desire to change an aspect of breast appearance. Less commonly, implant exchange may be required to correct problems such as wrinkling or rippling of the implant shell, capsular contracture, implant rupture and implant displacement. Breast implants and the surgical techniques used to insert them have undergone continual refinement over the last 10-15 years which allows patients to keep their implant for longer. Sebbin breast implants used at Centre for Surgery have an advanced highly cohesive, semi solid gel material. If the outer shell of the implant were to be damaged in some way, then the contents of the the implant remain fully inside the implant shell and does not leak out in any way.
The Centre for Surgery approach to aftercare
Our aftercare programme was recently described as 'outstanding' by our regulator, the Care Quality Commission. 
Our postoperative support team phone all our patients the day after their breast implant procedure and then every other day thereafter for the first two weeks. The proactive nature of our postoperative support gives every patient the best opportunity for a smooth postoperative recovery free of complications. In many cases if complications were to occur, their impact is markedly lessened by early detection, prompt clinical assessment and correct treatment. Where a patient expresses concern to our team over the phone, then we often call patients in the same day for assessment with one of our expert nursing team. Even if there is no significant issue, the careful explanation and calm reassurance provided by our team can help to alleviate any worries you may have experienced.
[baslider name="breastaugone"]
What To Expect
The consultation
When you have a consultation with your surgeon, a number of measurements are taken of your breast dimensions and an assessment will be made of the nipple-areola position and the soft tissue quality. Your surgeon has access to the full range of breast implant options including round, shaped, smooth or textured implants and the most appropriate choice will be made based on your preferences. The surgeon will also give information on the location of the incision for placement of implants and also whether the implants are to be placed above or below the muscle.

High-resolution photos will be taken and your surgeon may also use computer digital imaging. Your surgeon will take time to discuss the important risks and potential complications of breast augmentation surgery and what you can expect in the postoperative period.

The surgeon will also take a full medical history which includes previous operations, current list of medicines taken and any potential allergies. This information will be used to decide on your fitness for the breast implant procedure. If you are deemed to be a suitable candidate for surgery then we would recommend to spend a period of time to reflect on all the information given. We always recommend a minimum of a 2 week cool off period for to weigh up your options.

All our prospective patients are more than welcome to have as many follow-up consultations after their initial consultation to make sure you are fully empowered with all the information to make an informed decision for proceeding with breast enlargement surgery at Centre for Surgery.
Before your procedure
Once you have decided that breast augmentation is right for you, our preoperative assessment team will be in contact to prepare you for surgery.

The following are recommended actions to take:

- For 6 weeks beforehand, it is highly recommended to stop smoking as active smoking is associated with a number of risks including delayed wound healing which could result in wound infection and a possible need to have the implants removed.

- You should also avoid aspirin and all medicines containing aspirin for at least one week prior to the procedure.

- For 6 hours before the breast augmentation procedure, you should refrain from eating any food or any type of drink apart from sips of clear fluid (water and tea/coffee without added milk) which is allowed for up to 2 hours before the procedure.
On the day of your procedure
Please make sure to arrive for your procedure at the booked time to avoid delays. A member of our nursing team will formally admit you for the procedure and will carry out a number of tasks including checking your vital signs and getting you changed into clinic wear. The anaesthetist will then assess you to make sure you are fit for anaesthetic and will also prescribe a number of premedications to optimise your recovery after the procedure. You will then be seen by your surgeon who will confirm the procedure to undertaken and you will sign the informed consent form. Skin marking and photos may be taken at this point.

The breast augmentation procedure is a very commonly performed procedure at Centre for Surgery and is carried out under TIVA general anaesthesia. The procedure takes approximately 90 minutes to perform. The incision is most commonly placed beneath the breast in the inframammary fold and gives the best looking scar. There are other options including periareolar (around the nipple) and transaxillary (in the armpit) but these are very rarely performed in the UK. The breast implants are inserted using a Keller funnel 'no touch' technique under the muscle or over the muscle depending on soft tissue coverage and breast size and shape. The small incision are between 3-5cm in length and closed using dissolvable sutures so there is no need to have them removed at a separate appointment.

Once you have woken up from the anaesthetic, our nurses will closely monitor you for 1-3 hours afterwards to make sure you make a full recovery. Once you are assessed as fit for discharge, you will require a responsible adult escort to take you home in a car or taxi and to look after you for at least the first 24 hours after surgery.
After your procedure
After your procedure, our dedicated postoperative support team are available round the clock to answer any questions or concerns you may have. Our team will call you regularly for the first 2 weeks after your procedure to make sure your pain levels are well controlled and your healing is progressing as normal.

Any discomfort after breast augmentation surgery usually settles down after 10-3 days after the procedure and the vast bulk of our patients are very comfortable by the end of week 1. Your doctor may recommend a period of approximately one week off work. You should minimise any excessive movements of your arms for the first 2 weeks after surgery,

You will be required to wear a well supporting surgical bra for a full 6 weeks to make sure healing is optimal and scars healing with best results. Exercise involving the upper body should be stopped for a full 6 weeks to avoid any potential implant rotation.

You will attend for a postoperative check up with one of our nursing team at 7-10 days to review your surgical wound sites and ensure proper healing is taking place. Recommendations on treatments for scar healing may be given for optimal cosmesis. At 6 weeks you will see your surgeon for a comprehensive review and make sure your results are in line with your expectations.