Labiaplasty
Labiaplasty in London with Centre for Surgery. If you have a labia minora that you think is too big, uneven, or causing any pain and discomfort, you may wish to undergo a labiaplasty, also known as a labial reduction.
If you are more concerned with vaginal looseness or laxity, you may wish to consider a vaginoplasty.
Our specialist centre at 106 Crawford Street was recently inspected and rated by the Care Quality Commission as good across all five domains of care.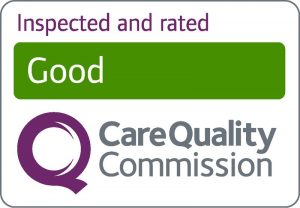 Dr Paraskevi Dimitriadi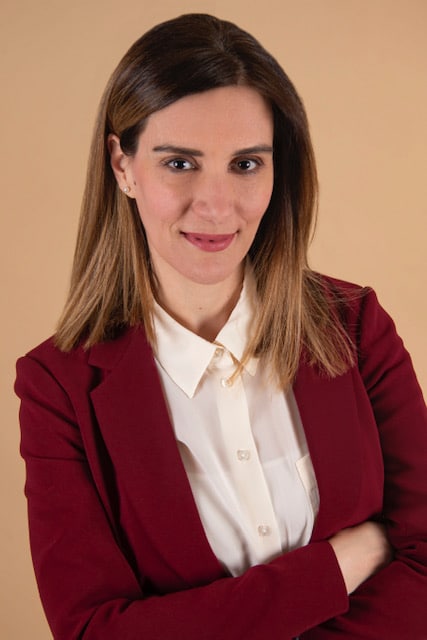 Dr Paraskevi Demitriadi is a specialist aesthetic gynaecologist and has trained at some of the world's leading hospitals in all aspects of gynaecology. Dr Demitriadi continues to practice in the NHS at University College London Hospitals NHS Trust (UCLH). She is a active member of the research team at the renowned Woman's Health Institute at UCLH and lectures both nationally and internationally on a range of topics in aesthetic gynaecology. She is a full member of the Royal College of Obstetricians and Gynaecologists (RCOG) and the European Society of Aesthetic Gynaecology (ESAG).
Dr Dimitriadi is known for her caring, patient-centred approach, supporting all her patients and she always strives to optimse patient outcomes at stages of the patient journey.
Why choose Centre for Surgery for your labiaplasty procedure?
All-female team for your consultation, procedure and aftercare – Dr Dimitriadi has hand picked a highly skilled team of specialist female nurses.
Over 15 years experience in all types of labiaplasty – wedge resection, trim method and de-epithelialisation.
Choice of local anaesthetic or our unique ClearSleep general anaesthetic.
We own and manage our own surgical facilities. Properly performed labiaplasty takes time and should not be rushed. Dr Dimitriadi performs a maximum of two labiaplasty procedures in a day. We do not cram 5-6 procedures into one day like other providers. You want your surgeon to be well-rested and mentally and physically sharp to perform labiaplasty to get the very best results.
Dr Dimitriadi lives and works in London. We don't work with 'fly-in, fly-out' surgeons from Italy. This is very important because whilst your surgeon takes all precautions to minimise complications, complications can and do occur and our surgeons are readily available to manage any issues if and when they arise.
Read the latest testimonials from our amazing patients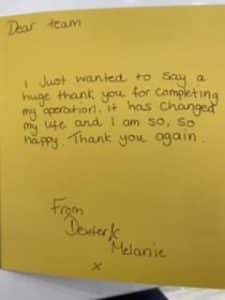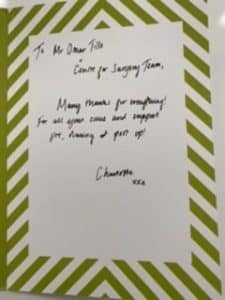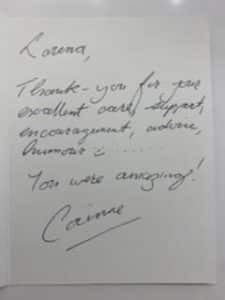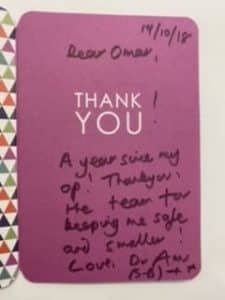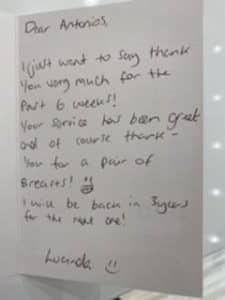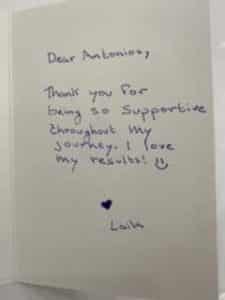 Labiaplasty Surgeons in London
Labiaplasty, which is also known as a labial reduction, is a suitable surgery for women who consider their labia minora to be too big or uneven. A labia minora that is too large can cause discomfort during certain activities or while wearing certain clothing. There is a range of causes for a large labia minora. This includes hormonal changes, childbirth, ageing or simply the shape when you were born.
There is considerable variation in appearance of the female genitalia. However most women who request a labiaplasty procedure typically have a very specific shape in which the labia minora are overly prominent, whether in the front, middle or back part. It is not uncommon for there to be considerable asymmetry between left and right labia minora and this can also be corrected with a labiaplasty procedure.
Asmmetries can also exist in other areas such as the clitoral hood, thickness of labia minora or pigmentation.
Labiaplasty focuses on reducing, reshaping and contouring the labia minora so you will no longer feel any physical discomfort. A clitoral hood reduction can also be performed if symptoms are experienced from too much tissue or asymmetry in this area.
At your consultation, Dr Paraskevi will be able to show you a selection of before and after photographs of previous patients to show what can be achieved with labiaplasty surgery.
Ideal candidates for labiaplasty
Women who are experiencing any pain and discomfort from their labia are suitable candidates for a labiaplasty. Pain can arise from clothing, exercises or tugging during sexual activity. In some instances, the labia may be enlarged, or one may be larger than the other.
How to prepare for cosmetic surgery
Dr Paraskevi does not offer this procedure to women who are below 18 years old, as your labia will still be undergoing growth and development. 
Wound healing is improved if you are a non-smoker.
Labiaplasty procedure
Labiaplasty is specialised surgery that will take around two hours to complete. Before the surgery begins, a sedative tablet can be given to make you feel relaxed and local anaesthetic will be injected using very fine needles to fully numb the areas to be treated, although you also have the option of being asleep for the procedure with our innovative ClearSleep™ anaesthesia technique. With both techniques, you will not feel any pain or discomfort during the procedure.
The labiaplasty procedure involves reshaping the labia minora using precise dissection techniques. Any unwanted tissue is accurately removed. There are a number of surgical methods available for labiaplasty surgery. Your surgeon will discuss with you the most appropriate technique applicable to you.
The two most common methods are:
Wedge technique
Trim technique
The wedge excision technique  is most commonly performed as the smoothness of the labial border is preserved although there may be slight colour changes once the trimmed edges are sutured together. The wedge technique is the gold standard method for performing labiaplasty producing the most optimum outcomes.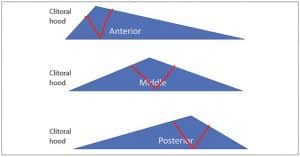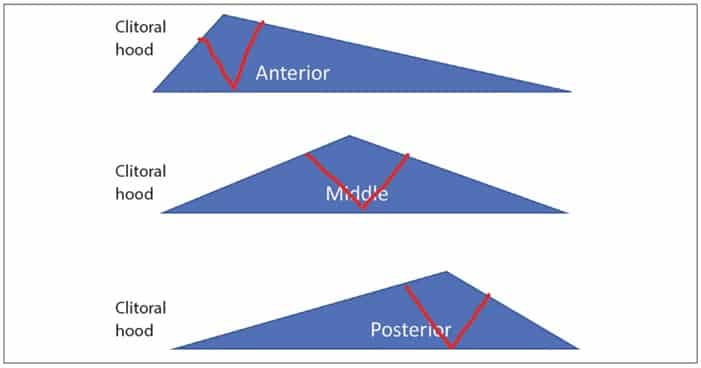 The trim technique is performed less frequently and is really only applicable for very large labia minora as the technique tends to produce 'scalloped' edges to the labial contour. The technique creates a straight scar along the labial edge and removes the labial border.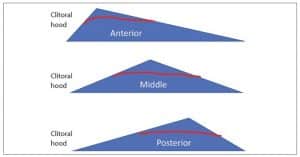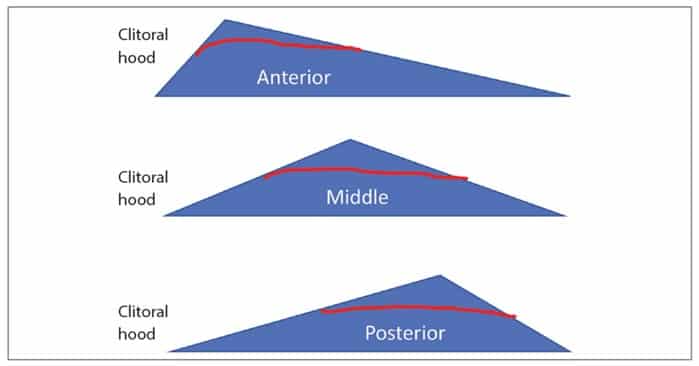 For mild to moderate labial tissue resection, the depithelialisation technique may be an appropriate option. The technique reduces the length of the labia whilst also preserving the labial border. This can create a more aesthetically pleasing appearance in addition to correction of the functional symptoms which many women experience. The downside is that it is only applicable for very small degrees of labia minora enlargement.
Clitoroplasty surgery is also an option for those who desire a clitoral hood reduction and this is performed at the same time as the labia minora are excised.
For a more comprehensive treatment, you may wish to combine a labiaplasty with Votiva RF. This is a non-surgical procedure which uses a specialised bipolar RF handpiece. These handpieces emit RF energy and stimulate the production of collagen and elastin, which works to improve the tone and texture of the skin as well as the appearance of the labia.
Recovery
After the procedure, you may experience some pain and discomfort in the genital area. Bruising and swelling are common side effects. This may last for several weeks. You can use ice packs to reduce any swelling or take pain medication to help alleviate discomfort.
You will be advised that you should wear a pad – not tampons – for one week or until any bleeding stops. It is also recommended to wear loose cotton underwear during this time. You may find that during recovery after surgery, passing water may be slightly uncomfortable although this is temporary in nature.
What to eat to speed up recovery after surgery
How to speed up recovery after cosmetic surgery
You may need to take about 3-5 days off work, and you will have to avoid any heavy exercise for 10 days. You will be able to resume your normal sexual activity about six weeks later. It is important to keep the genital area clean during the recovery period in order to reduce the risk of infection occurring. An antibiotic ointment should be applied to the area twice daily after your procedure.
Some potential complications, although rare and treatable, may include:
Bleeding

Haematoma

Infection

Tissue scarring

Reduced sensitivity of genitals
Labiaplasty before and after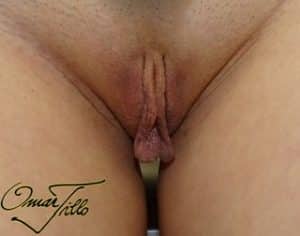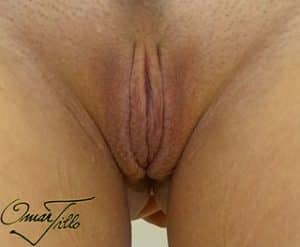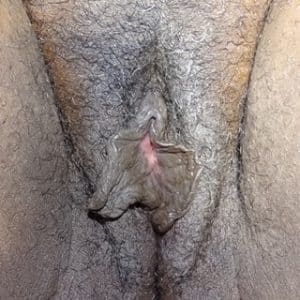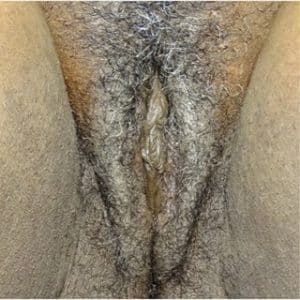 [baslider name="Labiaplasty"]
What To Expect
Find the right time
Our friendly and knowledgeable patient coordinators will speak with you to learn about your requirements, it's all confidential and your information will be used to assess whether labiaplasty is right for you. If the procedure is right for you, we'll organise a convenient date and time for you to visit to come and visit our patient relationship manager at our bespoke central London clinic at 106 Crawford Street.
Crisalix 3D imaging
We will take time to listen to your needs and requirements and you you will receive a complementary 3D Crisalix scan to enhance your experience. You will be given a rough idea of guide prices at this stage. You can then be booked in to to see a surgeon of your choice based on their individual field of expertise.
Personalised quote
At the surgical consultation, you will meet directly with the surgeon. The surgeon will thoroughly assess you to determine your suitability and advise of the best options for you. Your surgeon will then explain how the procedure will work including our innovative ClearSleep™ anaesthesia technique for those who chose to be asleep for their procedure. You will receive your personalised quote the next working day from your patient coordinator.