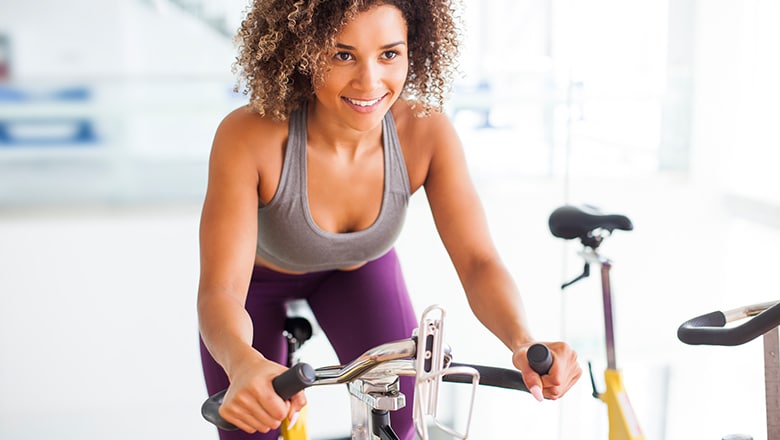 Labiaplasty surgery is a potentially life-changing procedure that can significantly improve the appearance of the labia. Women choose to have a Labiaplasty for several reasons including to relieve discomfort or improve the cosmetic appearance of the labia. In either case, the procedure can significantly improve self-confidence and emotional well-being.
Even though women can see labiaplasty results straight after the procedure, it will take time for full healing and the final result to develop. As with any type of surgical procedure, a period of downtime after a labiaplasty is required to ensure optimal healing. The labiaplasty recovery process will differ from woman to woman. If you are thinking of having a labiaplasty procedure, but you are not sure of the recovery process afterwards, then don't worry. We have provided a labiaplasty recovery timeline here that you can take into consideration. In addition to this, we will also outline some tips to help make your recovery as comfortable as possible.
Why have a labiaplasty?
Technically a cosmetic surgery procedure, there are functional and aesthetic benefits to performing labia reduction surgery:
Improve cosmetic appearance
Lots of women opt for a labiaplasty to achieve a more symmetrical and 'neater' appearance for their vagina. The labia minora can stretch for a variety of reasons, such as childbirth. A labiaplasty can 'rejuvenate' the area by creating a 'tucked in' appearance that many women prefer.
Relieve pain and discomfort
The excess tissue of the inner vaginal folds, the labia minora, can cause pain and discomfort. The discomfort comes from the excess skin of the labia rubbing against clothing. This means sexual intercourse, wearing tight clothing and even underwear can hurt. A labiaplasty can alleviate these symptoms by removing the excess skin. 
What are the causes of large labia?
An enlarged labia (also known as labial hypertrophy) is normally harmless, but in some cases, it can cause pain and discomfort. The enlargement can affect either the labia majora or the labia minora (the outer and inner vaginal folds, respectively). There are several reasons this can happen:
Some women are born with the condition
Increases in oestrogen levels, and other hormones, during puberty
Pregnancy and childbirth can cause these changes
What does labiaplasty recovery involve?
Recovery times can vary from patient to patient, but below we have outlined the typical recovery process for an average patient.
Day one
Directly after a Labiaplasty procedure, swelling will develop. The labia minora and labia majora are highly vascular structures and there will be an increase in blood flow and regenerative cells to the surgical area after the procedure. This is a natural response of the body to the healing process and increased blood flow results in swelling. Dr Dimitriadi recommends using a cold compress for up to 15 minutes at a time to reduce swelling and relieve discomfort. You should not apply the cold compress for more than 15 minutes at a time as you may develop skin irritation if applied for longer. For a few hours following the procedure, your genitalia is going to feel numb because of the anaesthesia. When the anaesthesia wears off, there may be some pain and discomfort due to swelling and other post-surgical side effects. These can be managed with pain medication, however.
Week one
Swelling will persist throughout the first week of labiaplasty recovery. Any swelling will gradually settle down as the incisions begin to heal. In some cases, Dr Dimitriadi may prescribe a topical ointment to reduce bruising and swelling. You should use this product as instructed and closely monitor the condition of the surgical site during the time of application. Side effects and pain will gradually dissipate during the first week, very often so much so that you will no longer need pain medication. Lots of women can walk regularly and take part in light physical activities. There may still be swelling, itchiness and bruising as the incisions heal.
Dr Dimitriadi uses stitches in all labia reduction procedures which result in minimal scarring. We would always recommend avoiding excessively touching the area or applying excessive pressure on the suture line.
It is normal to experience a mild stinging sensation when passing water. We would recommend spraying the water onto the surgical site which will help to dilute the urine and reduce the sensation of stinging. Urine is naturally acidic and may cause mild irritation of the incisions. Make sure to drink plenty of water during the recovery period after labiaplasty to reduce stinging.
Week two
Throughout the second week of recovery, the majority of women feel fit enough to go back to work. Women with more physically demanding occupations may require taking a second week off to reduce the risk of wound healing complications. You should continue taking your prescribed medicines as directed by Dr Dimitriadi. Although there may be slight tenderness to pressure on the area any discomfort is now much more manageable. You may feel the area be itchy and this is often a sign of healing occurring. This is easily managed with proper care and hygiene.
Make sure to drink plenty of water during the recovery period and avoid low-impact activities. Side effects should have been reduced considerably by this stage. That said, patients should still avoid the use of tampons, sexual intercourse and any other activities that can put a strain on the labia.
Week six
You've now reached the final stages of recovery and will be reviewed by Dr Dimitriadi at six weeks. Our post-operative nurses will be monitoring your recovery and will make recommendations based on your needs and preferences.
By week 6, the majority of women will have made a complete recovery. Patients can expect to recommence all activities. This includes:
Sexual intercourse
Using tampons
Strenuous exercise
The final results become more obvious as the incisions have healed and the labia menorah begins to look normal again. All swelling should have almost completely gone by this stage.
Labiaplasty recovery is a straightforward process with a very low risk of wound infection and healing in the bath majority of cases proceeds in an uneventful manner. The key to getting the best Labiaplasty results is to follow your surgeon's post-operative instructions in full and if you encounter any concerns, let our post-operative nursing team know as soon as possible.
How to have the best labiaplasty recovery
Your surgeon, in our case Dr Dimitriadi at our Baker Street clinic, will provide you with a detailed and personalised aftercare plan – before your surgery. However, below are some tips that will help any patient's recovery process following a labiaplasty.
Cold compress
It is also recommended that patients use a cold compress on the area for the first, full, 48 hours to minimise swelling. Cold compresses can be as simple as crushed ice in zip lock bags. To avoid injuries caused by extreme cold, place the compress over underwear or a thin cloth.
Keep the area elevated as much as you can
It is recommended that patients keep their pelvis elevated as much as they can for the first few days following the procedure. This can be achieved by making use of a recliner or lying down with a pillow placed beneath the pelvis. This position helps to reduce swelling, this position helps reduce swelling because of the effects of gravity moving excess fluid away from the area.
Wear loose cotton clothing
Patients are going to have to wear loose-fitting clothing and underwear for a minimum of 72 hours following the labiaplasty procedure. This is because tight clothing will cause friction that is going to increase discomfort.
Refrain from sexual intercourse for a full 6 weeks
Your surgeon will most likely clear patients to continue all activities, including sex, after 6 to 8 weeks. Until that time, sexual intercourse that places pressure and strain on the vagina should be off the table until the incisions are healed fully.
Make hygiene priority number one
To avoid any infection, and to help with full healing, hygiene of the surgical incisions must be made a priority. Your surgeon will give you detailed instructions on what to do. Some routine tips however include:
Use the prescribed paraffin cream
Cover the area with soft sanitary towels (to help avoid friction)
Avoid the bath and/or the shower for the first 48 hours
Is labiaplasty painful?
Cosmetic surgeons will normally perform a labiaplasty under local anaesthetic, or if you prefer general anaesthesia can be arranged. Either way, there will be no pain during the procedure. There will be some pain when the anaesthesia wears off, though – mostly because of the swelling. Your surgeon will prescribe pain medication to help manage this.
What complications can develop after labiaplasty surgery?
This type of procedure removes redundant, excess skin. Therefore, done properly, the procedure does not damage any nerves at all. Following a full recovery, all sensations will return to the area. However, nerve damage can occur (as it can with almost any other procedure) but is extremely rare. Our surgeon will discuss possible risks, however unlikely, at your consultation.
Why have labiaplasty in London?
Excess tissue in the most intimate of areas can be a source of insecurity and discomfort for a lot of women. It isn't 'just' an aesthetic concern, either. Labiaplasty can alleviate discomfort and pain and can improve the quality of life for many women. It's for this reason that, despite the relatively long recovery period, most patients consider the permanent results to be worthwhile.
Book a labiaplasty consultation with Centre for Surgery
Dr Dimitriadi, our cosmetic surgeon at the Baker Street clinic, is widely regarded as being one of the best labiaplasty surgeons in her field in London and the UK. Use our contact form to get in touch, and have your consultation booked. We look forward to speaking with you.
How to choose the best labiaplasty surgeon?
Amazing from start to finish, the communication was the main thing was fully informed and looked after, on the day of my breast augmentation, the staff were fab and made me feel at ease through out the whole process. Thank you so much.
Mohammed Farid
18/11/2021
I've had such a great experience with excellent advice, care and attention and surgical treatment (gynaecomastia) - I can fully endorse the treatment I have received from Centre for Surgery with absolutely no qualms at all. Brilliant in every way - thank you all so much.
Caroline Thorpe
14/11/2021
Very pleased with my whole experience of having a procedure. Was so nervous about getting treatment and i was reassured and felt so comfortable throughout thanks to the amazing nurses. I definitely made the right decision to have breast augmentation at centre for surgery with dr erel.
Melissa Briggs
08/11/2021
So glad I went with centre for surgery, the whole process went very smoothly from the consultations down to the actual day of the procedure. I was so nervous on the day but the whole team put me at ease and I'm happy with my results as I feel a lot more comfortable wearing certain clothes now. My surgeon was Alberto Di Giuseppe who performed a breast Augmentation on me, and I would definitely recommend as he was very clear on what the outcome of the surgery would be and which size would look the best for my frame.
Couldn't be happier with Dr Tillo work,i had my breast surgery one week ago and so happy with the results so far,all the staff are extremely nice and very supportive,i would definitely recommend their services,thank so much
From start to the finish everything was perfect for tummy tuck surgery. All staff is very friendly and the aftercare has been good. The Doctor and the nurse team was fantastic. I'm so happy...result is amazing. Thank you!!!
This was overall a great experience, all the staff at Centre for Surgery were friendly and put me at ease. It is a nerve wracking thing to go through an op but the staff were so nice. Mr Ertan has got a great team around him. On the day of the operation everything went smoothly to plan, there was no delay or holdups, I had another consultation with Mr Ertan who confirmed what was going to be done and that I was still happy to proceed. I was prepped for the procedure, I met with the anaesthetist who again was really nice and put me at ease explaining his role. After the procedure I woke up with the nurse by my side making sure I was OK and checking on me, I was able to stay in the clinic until I was ready to leave and was not rushed at all. I was well looked after from the start to the point when I was discharged. Post operation I was staying at a local hotel it was so close there was no point in even getting a taxi and I was able to walk back where my partner was waiting for me. I was expecting a lot of bruising to both my eyes but there was very little if any by the time the cast came off after 7 days, I am now at the two week post operation point and it is healing well with no outwardly visible bruising or scaring. The next milestone is a checkup at the 6 week point with my surgeon. If you're thinking of having something like this done I would highly recommend getting in touch with Centre for Surgery.
The staff at Centre for Surgery were very kind and accommodating. They answered any questions I had about the procedure and were constantly checking up on me. A special thank you to Christina for all her support throughout.
I would just like to state the quality of care received from the nurses at Centre for Surgery was beyond the highest level. Sophie takes her patient care to another level beyond words. She always puts me at ease. She is there for me even at awkward hours just when I mostly needed reassurance and she is one of the most compassionate nurses I have come across and demonstrates her passion naturally for caring for others. She totally deserves recognition at its finest and thank you for always being there for me. 😍