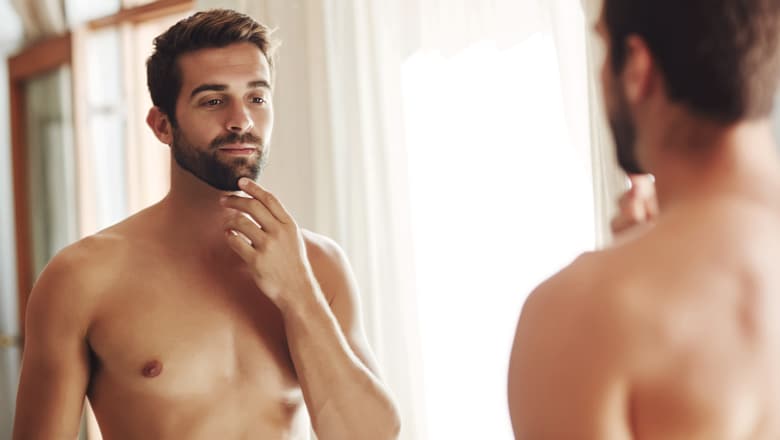 Male chest reduction surgery is one of our most popular procedures for men at our state-of-the-art Baker Street clinic in London. Men most commonly present with man boobs, or nipples and areola which may be too large or puffy. The most common cause of this chest appearance is gynecomastia. Over time, the male breast begins to enlarge and swell and often becomes highly visible even through items of clothing, which may affect a man's self-confidence. Hormonal imbalances of oestrogen and testosterone are most commonly responsible for the formation of gynecomastia. However, several possible causes include advancing age, excessive weight, certain medications such as antidepressants, or chronic medical conditions.
Many men have unsuccessfully tried dieting and regular physical exercise. However, in the vast majority of cases, these sensible lifestyle modifications are not enough to improve the appearance of gynaecomastia and surgery is most commonly required to both eliminate excess fat and surgically remove glandular tissue from behind the male nipple for full correction.
What you need to know about male chest reduction
Centre for Surgery is home to some of the top male breast reduction surgeons in London, and all are experienced in all techniques of gynaecomastia surgery, including liposuction, BodyTite, glandular removal and excess skin removal. To get the best gynecomastia results, you should always see a specialist gynecomastia surgeon.
Dr Erel
Dr Ertan Erel is a senior NHS consultant surgeon with over 20 years of experience performing male breast reduction surgery. He trained at some of the top centres in Istanbul and is an advocate of the combined liposuction and gland excision approach to treating gynecomastia.
Dr Misra
Dr Alok Misra is a consultant plastic and cosmetic surgeon with many years of experience in all types of cosmetic surgery, especially breast and body contouring surgery. Dr Misra commonly carries out man boob surgery using minimal access techniques, including the pull-through procedure.
How much does male breast reduction surgery cost?
Male chest reduction before and after photos
Case 1:
Bilateral gynaecomastia treated with PAL lipo and glandular excision under general anaesthetic. Home the same day and back to light activities two days later.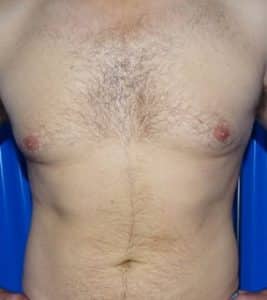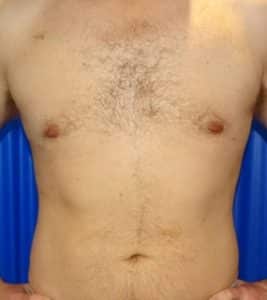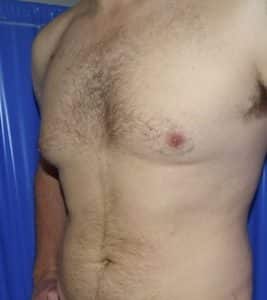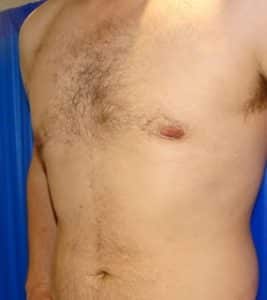 Case 2:
Unilateral right-sided glandular enlargement treated with minimally invasive gland excision technique under local anaesthetic.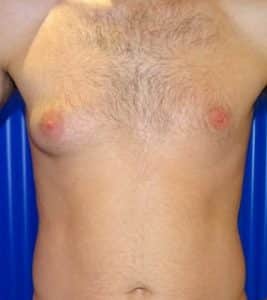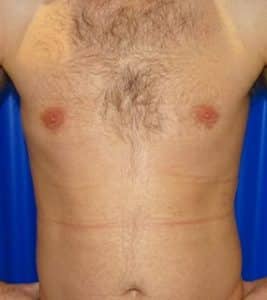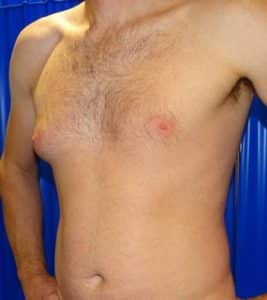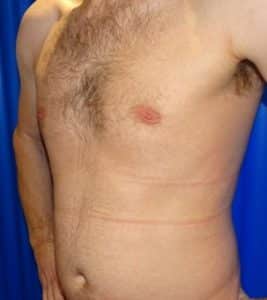 Case 3:
Pseudo-gynaecomastia (fat enlargement) treated with liposuction.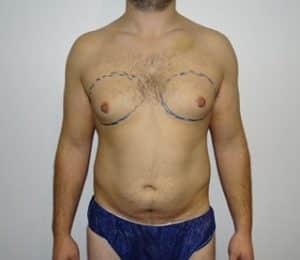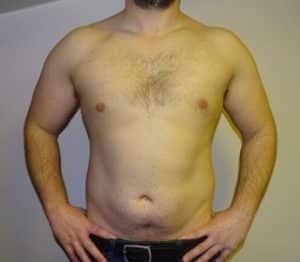 Case 4:
PAL lipo combined with BodyTite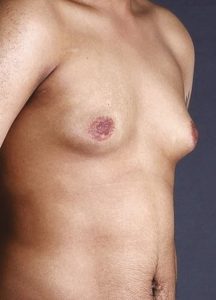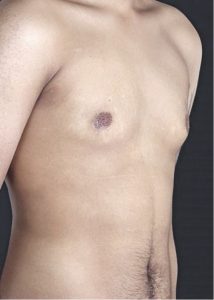 Why have male chest reduction at Centre for Surgery?
Centre for Surgery is the UK's top cosmetic surgery clinic, with some of the best gynecomastia surgeons in London based at our Baker Street clinic. We carry out hundreds of gynecomastia surgical procedures each year with over 95% patient satisfaction rates reflected in our hundreds of verified five-star Google and Trustpilot reviews. When you choose Centre for Surgery for your male chest reduction procedure, you can be assured that you are in the best hands and that we will look after you throughout your patient journey to ensure you get the best possible gynecomastia results.
A proactive post-operative nursing team is available around the clock for any questions or concerns you may have
Your very own dedicated patient coordinator to guide you through all steps of your patient journey with us at Centre for Surgery
We are proud to be home to some of the top gynecomastia surgeons in London in the UK.
Our after-care has been described as outstanding by the Care Quality Commission, with regular face-to-face nurse checkups to ensure you are healing as best as possible.
Our male breast reduction prices are highly competitive for the levels of service and professionalism we pride ourselves on delivering for every patient.
Does exercise prevent gynaecomastia?
Please get in touch with us today and speak to one of our friendly and knowledgeable patient coordinators to learn more about how male breast reduction can benefit you. A face-to-face consultation with an expert plastic surgeon skilled in all types of gynecomastia treatment can be arranged at our state-of-the-art Baker Street clinic in London.
[trustindex no-registration=google]