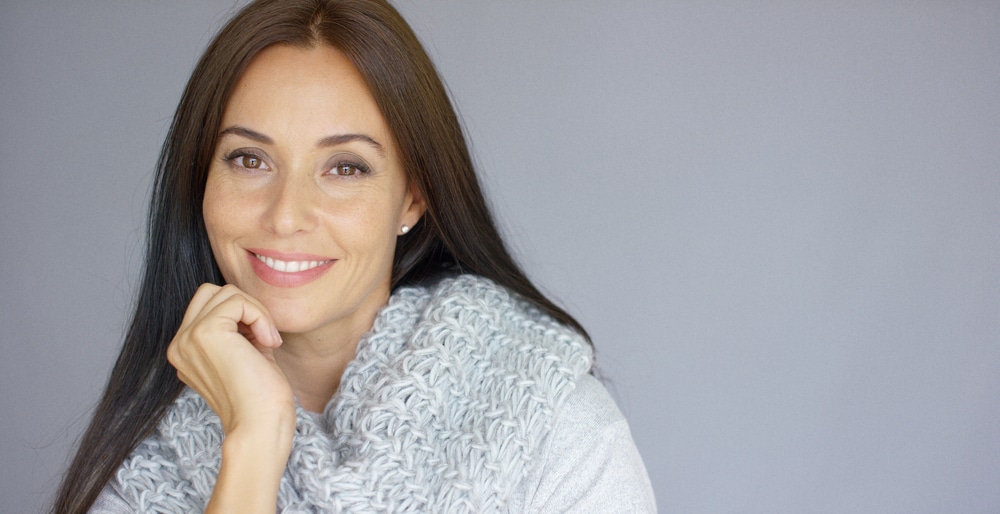 From conception right through to giving birth, the female body goes through a lot of changes in order to accommodate bringing a baby into the world. The vagina in particular is an area that undergoes a lot of change, including ongoing discomfort after the birth and also potential aesthetic issues.
Labiaplasty is becoming increasingly popular as cosmetic surgery for "vaginal rejuvenation". This is because it directly addresses these issues and concerns by altering the shape, or even size, of the labia minora – this is the vaginal folds.
How does the labia change after childbirth?
Physical vaginal changes during a pregnancy are common, especially during the later stages of pregnancy, when pressure and swelling are more pronounced. This is due to pelvic blood flow increasing, which makes sure that the baby is receiving enough nutrients from mum.
It is also normal for the vagina to become "longer" as the labia become softer and looser in order to prepare for childbirth.
As the baby moves through the birth canal, the vagina comes under a large amount of strain – inside and out. This strain and pressure can lead to the stretching and even tearing of the labia, and this can result in long-term displeasure in its appearance as well as physical discomfort.
What are the benefits of labiaplasty?
A labiaplasty procedure is an ideal approach for women to take if they wish to reduce the size of the labia after they have given birth. Those women that are struggling with pain and discomfort that excess tissue can bring, or have concerns about aesthetics can benefit.
Improved health
There are several health benefits to a labiaplasty procedure. Following the recovery of the procedure of removing excess labial tissue. For instance, there is reduced pain and discomfort brought on by the catching or rubbing of the labia against underwear or during sexual intercourse.
Reduced discomfort
Following childbirth, a lot of women report discomfort due to friction brought about by excess labial tissue. By reducing the amount of labial tissue, friction is reduced and discomfort is greatly lessened also.
This procedure can also help women feel much more comfortable and confident when wearing tight clothing, exercising, having sexual intercourse and playing sports – among other things.
Improved cosmetic appearance
A lot of women may be looking to have excess tissue removed via a labiaplasty for aesthetic reasons. For example, they may want to achieve a neat "tucked in" appearance, to improve the symmetrical look between the vaginal lips. As a result of the labiaplasty procedure, for this reason, women very often report feeling less self-conscious about their appearance and also more sexually confident after the procedure.
When is the best time to have labiaplasty after childbirth?
Normally, patients will need to wait a minimum of six months following childbirth before they can undergo a labiaplasty procedure. This period gives the body enough time to heal and for any inflammation to be dispelled.
Once this time period is over, you will also have a better idea of whether or not a labiaplasty procedure is right for you. At this point, if you wish to go ahead, you should book a consultation with a surgeon – ours, for instance, is Dr Dimitriadi at our Baker Street clinic in London.
What does labia reduction involve?
A labiaplasty is a very individualised procedure, and as such the surgical techniques used can be tailored to the needs of the patient. Usually, the procedure is carried out under a local anaesthetic. When the anaesthetic has been given, the surgeon will then use a scalpel to remove the excess skin of the labia minora. Dr Dimitriadi is trained in both trim labiaplasty and wedge labiaplasty.
The remaining tissue is then tucked neatly under the external tissue of the vaginal lips (also known as the labia majora). As a final step, the surgeon will then use dissolvable stitches to close the incisions. Dissolvable stitches are used because they do not require manual removal – so no follow-up appointment is necessary for potentially painful stitch removal. Our post-operative nurses will continue to review you after the procedure and this is primarily to monitor wound healing and answer any questions or concerns you may have.
What is recovery like after labiaplasty?
After labia reduction, the patient may experience some soreness, some swelling and possibly bruising around the vagina. Dr Dimitriadi will provide you with a comprehensive aftercare plan as well as any pain medication that may be needed in order to manage associated pain and soreness. This aftercare plan will make the recovery period as smooth as possible.
Under normal circumstances, patients are usually able to continue with most daily tasks, which include returning to work, after two weeks. However, a total healing can take between 6 and 8 weeks. As such, patients are advised to avoid sexual intercourse, strenuous exercise and tight clothes until after this period.
When will I see final labiaplasty results?
After around 6 to 12 weeks, any swelling that has occurred following the labiaplasty procedure should have subsided entirely and the patient will be able to see the full results of the labiaplasty. The patient will then be able to fully enjoy the permanent functional and aesthetic benefits of the labiaplasty procedure.
Why choose Centre for Surgery for labiaplasty surgery?
If you wish to alter the size or shape of your labia following childbirth, a labiaplasty may be the way forward for you. At Centre for Surgery, a fully qualified and specialist cosmetic surgeon, Dr Dimitriadi at our Baker Street clinic in central London, will take you through the whole procedure and answer any questions that you may have.
We understand that a labiaplasty procedure is a very intimate undertaking, and we know that you may well have reservations about seeing a male surgeon. This is why all labiaplasty procedures are carried out by Dr Dimitriadi – our top, female, cosmetic surgeon.
To book a one-on-one consultation with Dr Dimitriadi, contact us at Centre for Surgery today and see if a labiaplasty is suitable for you and your particular situation.
You can contact us on 0207 9934849, or alternatively, you can fill out our simple contact form. Get in touch and book your initial consultation with Dr Dimitriadi. The doctor, and everyone else at the clinic, are looking forward to speaking with you!