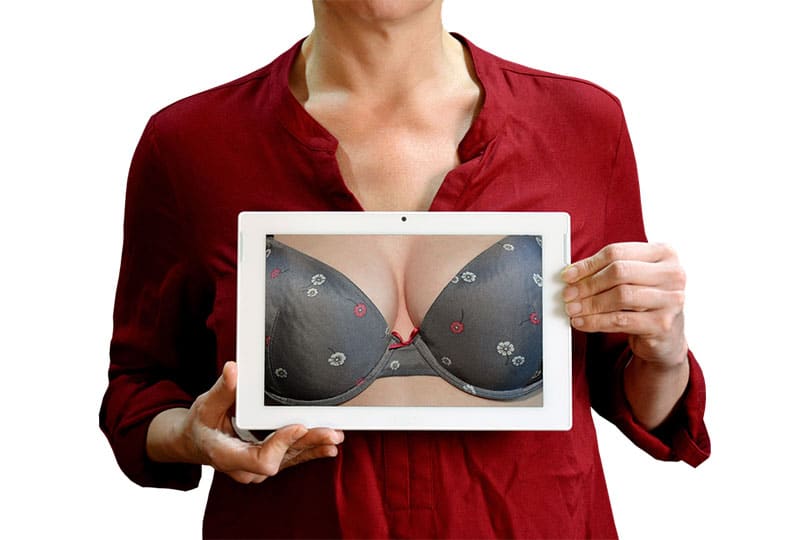 When you're researching different types of surgical procedures, it can often be difficult to fully decide what procedure is actually appropriate for you. If you're wanting to improve the look of your breasts, you may be interested in a breast lift. However, there are numerous options available – a mini breast lift, or a full breast lift.
Breast Implants vs Fat Transfer
What is the difference between a mini breast lift and full breast lift?
Knowing which procedure is more appropriate for you will all depend on your desired outcome and look that you want to achieve. You may wish to have a mini breast lift if your nipples are slightly sagging or are in a different position from the other. This is a suitable procedure for women who are not planning to have more children or breastfeed.
However, if your nipples fall below the inframammary fold, you may wish to have a full breast lift instead.
How does a breast lift involve?
Prior to any surgical procedure, you will need to have a consultation with a surgeon, who will take a full medical history, and will be able to answer any of your questions about the procedure. The surgeon will be able to assess you and give advice on which is the best procedure for you to undertake.
Before the procedure, you will be administered a general anaesthetic known as TIVA or total intravenous anaesthesia.
There are two methods for performing a breast lift – the vertical lift, or the periareolar lift.
Vertical lift: the surgeon will make two incisions, one around the edge of the areola, and one from the bottom of the areola to the inframammary fold.
Periareolar lift: the surgeon will make a single incision around the entire circumference of the areola, and the position of the nipple will be moved. This method is used in the mini breast lift and will result in much milder results than the vertical lift.
To achieve the desired results, you may wish to undergo an augmentation mastopexy instead of a breast lift. An augmentation mastopexy not only lifts the breasts but uses implants to increase the size of the breasts, giving you much more noticeable results.
What happens after the breast lift?
You will be able to return home once the effects of the general anaesthetic have worn off. You will be given a garment which you will be required to wear at all times except when bathing.
It is normal to experience some mild pain and discomfort following the procedure. You will be able to take pain medication to manage these symptoms.
You may need to take up to a week off work in order to recover. However, you will need to avoid strenuous activity, including driving, for three to four weeks. You will need to ensure you sleep on your back – avoid sleeping on your front and sides.
You will have scars after the procedure from where the incisions were made. These scars will look worse directly after the procedure and may appear large and red. However, with time the scars will fade in size and appear white.
Which type of breast lift is right for me?
Whether you should have a full or mini breast lift – or whether you should have a different procedure such as an augmentation mastopexy or a breast augmentation – will all depend on the end results you want to achieve. It will also vary depending on how much sagging you have, as well as your breast size and amount of excess skin. These factors combined will allow you to know whether you should undergo a full or mini breast lift.
Interested in a full or mini breast lift? Centre for Surgery offers both procedures. Contact us today for more information or to book a consultation with one of our surgeons.