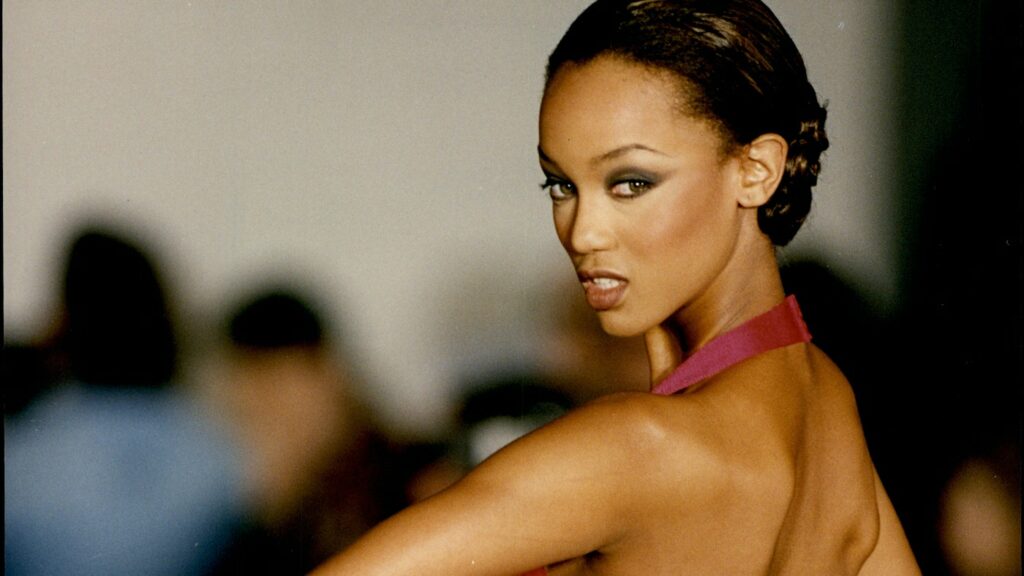 We all love to follow our favourite celebrities. Whether it's your favourite actor or musical artist, they all seem to have that amazing magnetism about them that makes us want to admire everything they do. Many celebrities may even give us a glimpse into their everyday lives and perhaps show us a little bit of imperfection to show they are human, just like the rest of us. Here we discuss celebrity nose jobs.
At Centre for Surgery, we are always super impressed by celebrities that are not afraid to admit they may have had a procedure of some sort. This may range from facelift surgery, breast augmentation, or a tummy tuck to non-surgical procedures such as Fotona4D, which has rocketed in popularity thanks to Kim Kardashian's experience shared on Instagram. A nose job is one of our most popular procedures, and we find patients have a better understanding of the procedure when celebrities share their experience of having a rhinoplasty.
Rhinoplasty, or a nose job, is one of the most commonly performed procedures in the UK and can produce life-changing results when the procedure is undertaken by a specialist plastic surgeon. Rhinoplasty is one of the most complex procedures to undertake, and the treatment is always tailored to the needs of the individual patient. Whether you are looking to achieve dramatic and transformative results or minor subtle adjustments, expert surgery is designed to make your results appear as natural looking as possible. High-profile celebrities are an excellent showcase for the benefits of rhinoplasty surgery and help put us at ease knowing even some of the most beautiful men and women in the world have had cosmetic surgery to achieve an aesthetically pleasing nose even though it would appear they have always had the same nose from birth.
RELATED: How to get natural looking rhinoplasty results
Predicting rhinoplasty results can be challenging as every patient feels differently. Before and after photos of nose jobs only provide a rough idea of how you could look after surgery. Your surgeon will not be able to replicate the exact look of a particular after-photo you like. However, an in-depth consultation will help to give you an idea of what to expect after a rhinoplasty.
RELATED: Rhinoplasty (Nose Job) before and after photos
When you come for your face-to-face consultation, you will be able to view a much larger selection of rhinoplasty before and after photos. Your surgeon will discuss the different types of rhinoplasty techniques and which would best help you achieve your ideal look. With any rhinoplasty surgery, the plastic surgeon works with what you already have. The optimum outcome after surgery is to improve upon the existing features of your nose rather than achieving a dramatic change in the overall appearance of your face. Well-planned surgical alterations to the nose should help you look like the best version of yourself.
Here we cover several personalities who have shared their celeb nose job before and after stories to help people make an informed decision on nose job surgery.
Tyra Banks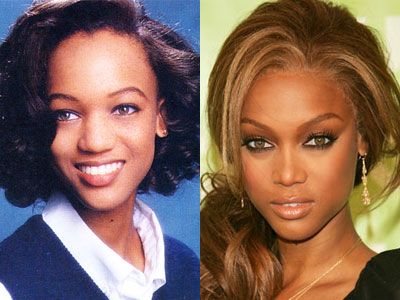 I think we can all agree that Tyra Banks looks simply amazing, whether before or after her nose job. We especially love her for being so open and honest about the appearance of her nose and how she was keen to achieve a subtle enhancement to her nose shape to make her feel the best version of herself.
"I had bones in my nose that were growing and itching, I could breathe fine, but I added cosmetic surgery. I admit it! Fake hair and I did my nose. I feel I have a responsibility, to tell the truth. If you like your natural self, don't worry about it, but if you feel insecure about something … I have a magic bag of beauty tricks to make you who you want to be. Permanent or temporary, I do not judge that."
We think it's wonderful how she is an active supporter of empowering women to make their own choices. Tyra Banks's rhinoplasty surgery looks incredible, and she has clearly preferred to achieve a subtle enhancement. Viewing her before and after photos will suggest she has had a reduction in the size of her nose, which has probably been combined with an alar base reduction to reduce the size of the nostrils, which helps to make her nose appear in much better balance with the rest of her facial features.
Jennifer Aniston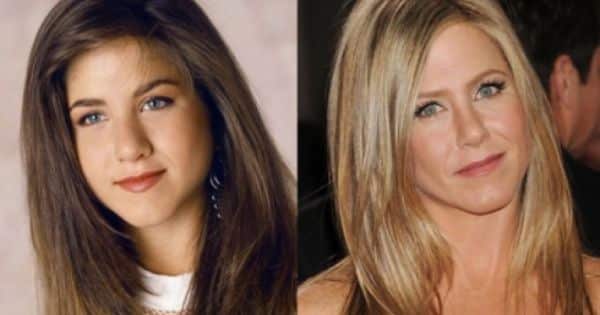 Jennifer Aniston is most famous for her prominent role on the long-running show, "Friends". Jennifer has often been quizzed on whether she has had cosmetic surgery in the past. She probably found it a nerve-wracking experience when she finally came out to discuss the details of having a rhinoplasty with septoplasty to correct a deviated septum.
Although the type of rhinoplasty she had is more accurately classified as a reconstructive procedure rather than a cosmetic procedure, it is still fascinating to learn about the boost in self-confidence she gained after surgery. Here at Centre for Surgery, we believe that no one should be judged by having a procedure, whether aesthetic or reconstructive, to improve the physical appearance of a particular face or body feature. In many cases, a procedure can be carried out for both reasons, and septorhinoplasty is a prime example of this.
We think it's absolutely fine if you prefer to keep the details of your surgical procedure a private matter. The most important thing is achieving natural-looking results that make you feel much happier in yourself. A skilled rhinoplasty surgeon is focused on transforming your nose size or shape without necessarily looking "overdone" so that people will clearly notice that you have had surgery. If you are keen on sharing your experience with others, this can be an incredible help in assisting others in making a significant decision which could potentially transform their lives.
Ryan Gosling
It is not only female celebrities who have considered having a nose job. Several male celebrities have benefited from having a nose job, although they may be less likely to share their experience openly. It is highly probable that Ryan Gosling may have had a rhinoplasty procedure at some point in his life, although he has not admitted this. Viewing several of his before and after photos suggests he initially had a crooked nose with a bump on the bridge or dorsum of the nose with a hooked tip. These are some of the most common nasal features which lead people to seek a rhinoplasty. We reckon he still looks amazingly good-looking and masculine in his after photos with a refined nasal tip and a straighter bridge of the nose which helps to give him improved facial symmetry and increased youthfulness.
RELATED: Male Rhinoplasty (Nose Job For Men)
Camila Coelho
Camila Coelho is probably less well-known than the A-list celebrities described above, although this beautiful Brazilian social media influencer has been incredibly open about her nose job experience. Her before and afters look incredible, even though some may say her before photos look equally fantastic. As with many of the patients who have rhinoplasty surgery with us, she has considered having surgery for a long time and shares her experience in detail on her popular YouTube blog.
Camilla's nose had always troubled her for as long as she could remember, and she was not happy with the appearance of her wide nose. She wanted to achieve a softer and more feminine appearance that appeared as natural looking as possible. She was clear on wanting to look the best version of herself which shows she had realistic expectations.
The rise of social media has seen many influences and celebrities building their brand and popularity based on their facial appearance and being open and honest about what they stand for. Regular engagement with their audiences helps them to become household names. Previously we would have only seen our favourite celebrity on TV or in movie productions. Now we get deep insight into their everyday lives by following them on Instagram. This has helped to spark a trend of celebrities being open about the procedures and treatments they have had to boost their self-confidence, and we applaud that.
Whether you are looking to achieve subtle enhancements to the nose with a non-surgical rhinoplasty or a nose thread lift or are hoping to achieve more dramatic transformations with rhinoplasty surgery, we have the full range of options available. Our state-of-the-art Baker Street clinic is located in the heart of Marylebone in central London. Call us today on 020 7993 4849 or complete the contact form below to schedule a rhinoplasty consultation with an expert surgeon.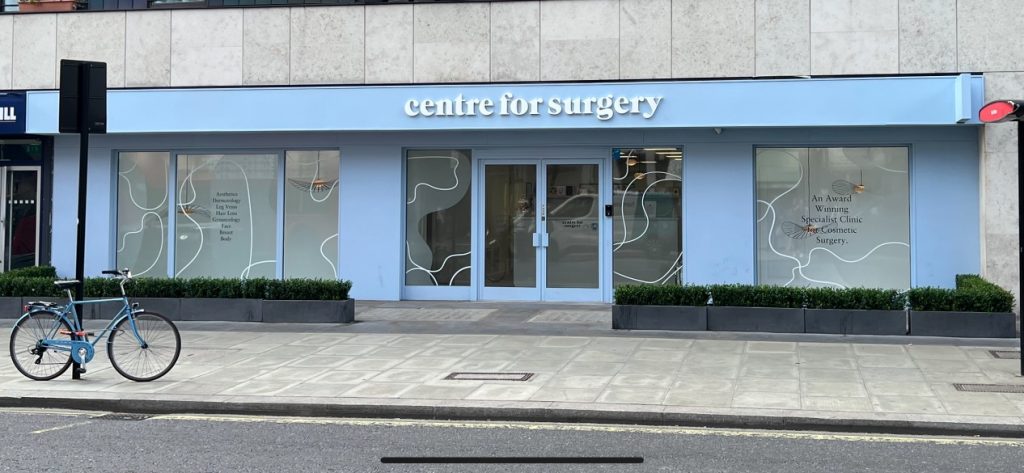 Amazing from start to finish, the communication was the main thing was fully informed and looked after, on the day of my breast augmentation, the staff were fab and made me feel at ease through out the whole process. Thank you so much.
Mohammed Farid
18/11/2021
I've had such a great experience with excellent advice, care and attention and surgical treatment (gynaecomastia) - I can fully endorse the treatment I have received from Centre for Surgery with absolutely no qualms at all. Brilliant in every way - thank you all so much.
Caroline Thorpe
14/11/2021
Very pleased with my whole experience of having a procedure. Was so nervous about getting treatment and i was reassured and felt so comfortable throughout thanks to the amazing nurses. I definitely made the right decision to have breast augmentation at centre for surgery with dr erel.
Melissa Briggs
08/11/2021
So glad I went with centre for surgery, the whole process went very smoothly from the consultations down to the actual day of the procedure. I was so nervous on the day but the whole team put me at ease and I'm happy with my results as I feel a lot more comfortable wearing certain clothes now. My surgeon was Alberto Di Giuseppe who performed a breast Augmentation on me, and I would definitely recommend as he was very clear on what the outcome of the surgery would be and which size would look the best for my frame.
Couldn't be happier with Dr Tillo work,i had my breast surgery one week ago and so happy with the results so far,all the staff are extremely nice and very supportive,i would definitely recommend their services,thank so much
From start to the finish everything was perfect for tummy tuck surgery. All staff is very friendly and the aftercare has been good. The Doctor and the nurse team was fantastic. I'm so happy...result is amazing. Thank you!!!
This was overall a great experience, all the staff at Centre for Surgery were friendly and put me at ease. It is a nerve wracking thing to go through an op but the staff were so nice. Mr Ertan has got a great team around him. On the day of the operation everything went smoothly to plan, there was no delay or holdups, I had another consultation with Mr Ertan who confirmed what was going to be done and that I was still happy to proceed. I was prepped for the procedure, I met with the anaesthetist who again was really nice and put me at ease explaining his role. After the procedure I woke up with the nurse by my side making sure I was OK and checking on me, I was able to stay in the clinic until I was ready to leave and was not rushed at all. I was well looked after from the start to the point when I was discharged. Post operation I was staying at a local hotel it was so close there was no point in even getting a taxi and I was able to walk back where my partner was waiting for me. I was expecting a lot of bruising to both my eyes but there was very little if any by the time the cast came off after 7 days, I am now at the two week post operation point and it is healing well with no outwardly visible bruising or scaring. The next milestone is a checkup at the 6 week point with my surgeon. If you're thinking of having something like this done I would highly recommend getting in touch with Centre for Surgery.
The staff at Centre for Surgery were very kind and accommodating. They answered any questions I had about the procedure and were constantly checking up on me. A special thank you to Christina for all her support throughout.
I would just like to state the quality of care received from the nurses at Centre for Surgery was beyond the highest level. Sophie takes her patient care to another level beyond words. She always puts me at ease. She is there for me even at awkward hours just when I mostly needed reassurance and she is one of the most compassionate nurses I have come across and demonstrates her passion naturally for caring for others. She totally deserves recognition at its finest and thank you for always being there for me. 😍