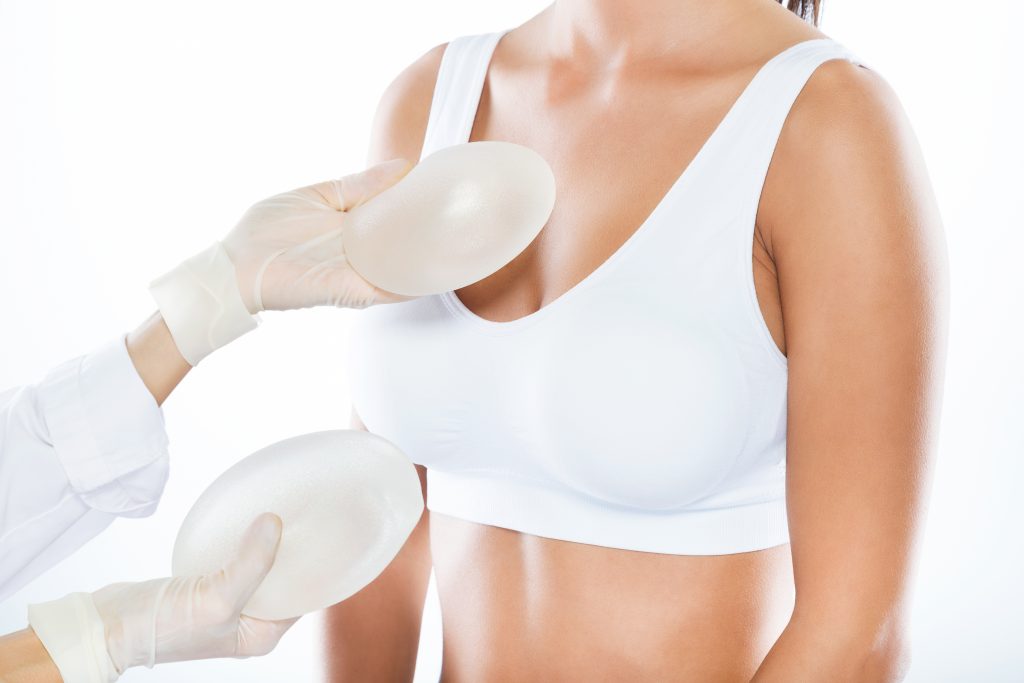 So you've been considering having breast augmentation surgery for some time, and you've googled cosmetic surgery London, breast augmentation London or breast implants London to find out the best places for breast augmentation in London. Choosing the right clinic for you can be difficult, with over 50 clinics in London alone. Cosmetic surgery has substantially grown in popularity over the last 20 years. Previously, cosmetic surgery was considered only for the rich and famous. This is certainly not the case today, and cosmetic surgery, including breast augmentation, continues to transform patients' lives in the UK. Many people still have a judgemental attitude towards people who have had cosmetic surgery due to the incorrect perception that people who have cosmetic surgery are only obsessed with their appearance. Cosmetic surgery is a medical discipline aimed at improving self-care and mental well-being. When carried out by appropriately qualified surgeons in reputable clinics, cosmetic surgery can genuinely transform patients' lives.
If you have been considering getting a breast augmentation in London, it's worth considering the information below to ensure you make the right choice of clinic and surgeon.
Have your breast augmentation in the UK
Many people may wonder why we emphasise this, but it's essential to bear in mind that a growing number of patients choose to have breast augmentation surgery and other types of cosmetic surgery outside of the UK, and Turkey is now one of the most popular destinations for cosmetic surgery. The main reason people may choose to have cosmetic surgery in Turkey is that they can get a cheaper price, but this is almost always at the expense of a surgeon who lacks the appropriate skills and experience and medical facilities which do not meet stringent healthcare licensing criteria. Always remember that breast augmentation is a type of surgery that carries a risk of complications.
Whilst there may be many high-profile and excellent surgeons based overseas who become well known through social media, we would always recommend having treatment in your home country. London is home to some of the best breast augmentation surgeons, and many experts would agree that London is the best place to have cosmetic surgery.
The main reason you should have the treatment carried out locally is because it's essential to ensure continuity of care from start to finish, from when you see your surgeon at your initial consultation to the day of your procedure through the recovery and after-care period to at least 12 months after the breast augmentation procedure. This is extremely important because only the surgeon who carried out your operation will have detailed knowledge of your care and will be able to assess you promptly if you were to develop any complications after breast augmentation. By having your procedure done locally, you are giving yourself the best chance at achieving excellent healing with a stress-free recovery.
Choosing the right breast augmentation surgeon
Before you have a consultation with a surgeon for breast augmentation, it's essential to ensure that your surgeon has done this procedure many times before. An experienced surgeon should be carrying out more than 100 breast augmentation procedures each year. At Centre for Surgery in London, our surgeons are some of the most experienced breast augmentation surgeons in London and the UK. In addition to their clinical practice, our surgeons continue to write scientific articles for publication in peer-reviewed journals and present their work at the most prestigious national and international plastic surgery conferences. They are continually perfecting their surgical techniques and are experts in several innovative procedures, including subfascial breast augmentation and hybrid breast augmentation, which is a combination of breast implants with fat transfer to the breasts. Our surgeons carry out hundreds of breast implant procedures each year, and you can be assured of being in the best possible hands for your breast augmentation procedure.
Achieving natural-looking breast augmentation results
Once you've decided that you have found the surgeon with the right skill set and experience to carry out your breast augmentation, then it's most likely that you've made the right decision to choose the best place for breast augmentation in London. Centre for Surgery is a result-driven practice, and our many thousands of happy patients are a testament to our surgeons' knowledge, skills, and experience.
To illustrate what we mean by using advanced surgical techniques, we are one of the few cosmetic surgery clinics that can carry out a breast augmentation procedure with the patient sitting up at 45° or more. Our advanced operating theatre equipment facilitates the performance of breast augmentation with a patient sitting nearly upright, which helps the surgeon place the implants with immense precision and increases the likelihood of achieving natural-looking results. Most surgeons carry out breast augmentation with you lying flat, and there is, therefore, a significant amount of guesswork involved in placing the implant in the correct position. One of the critical objectives of well-performed breast augmentation surgery is to be able to visualise how your breast implants sit on your chest. The most accurate method is to have you sit up to properly determine symmetry, breast ptosis, and being able to optimise cleavage.
Before the surgeon closes the breast augmentation incisions and the anaesthetist wakes you up, the surgeon can accurately assess your breasts when you're sat up, and this technique of upright breast augmentation is just one of the many advanced surgical techniques we use here at Centre for Surgery. As standard, all our surgeons use the Keller Funnel "no-touch technique" for all breast augmentation procedures.
Choosing the right clinic for breast augmentation
We always recommend patients carry out as much research as possible, and this includes viewing online patient reviews found on reputable review platforms such as trust pilot and Google. One of the foundations of patient care at Centre for Surgery revolves around delivering standards of medical care that exceed that to be found at even the most reputable international hospitals. Breast augmentation surgery is not just about enhancing the volume of your breasts or your appearance but is about improving your mental well-being and sense of increased self-confidence. Making people feel better about themselves forms the foundation of everything we do at Centre for Surgery in London.
From the moment you speak to one of our patient coordinators is on the phone to your initial consultation with one of our plastic surgeons, it's essential to be assured that you are being listened to and your needs and preferences are being actively taken into account, which increases the chances of a successful outcome. At your consultation, we will show you a range of different types of implants in various sizes, which you can try on to give you an idea of what you could look like after breast augmentation surgery. Why not give us a call today to see how we could help you achieve your aesthetic goals.
Amazing from start to finish, the communication was the main thing was fully informed and looked after, on the day of my breast augmentation, the staff were fab and made me feel at ease through out the whole process. Thank you so much.
Mohammed Farid
18/11/2021
I've had such a great experience with excellent advice, care and attention and surgical treatment (gynaecomastia) - I can fully endorse the treatment I have received from Centre for Surgery with absolutely no qualms at all. Brilliant in every way - thank you all so much.
Caroline Thorpe
14/11/2021
Very pleased with my whole experience of having a procedure. Was so nervous about getting treatment and i was reassured and felt so comfortable throughout thanks to the amazing nurses. I definitely made the right decision to have breast augmentation at centre for surgery with dr erel.
Melissa Briggs
08/11/2021
So glad I went with centre for surgery, the whole process went very smoothly from the consultations down to the actual day of the procedure. I was so nervous on the day but the whole team put me at ease and I'm happy with my results as I feel a lot more comfortable wearing certain clothes now. My surgeon was Alberto Di Giuseppe who performed a breast Augmentation on me, and I would definitely recommend as he was very clear on what the outcome of the surgery would be and which size would look the best for my frame.
Couldn't be happier with Dr Tillo work,i had my breast surgery one week ago and so happy with the results so far,all the staff are extremely nice and very supportive,i would definitely recommend their services,thank so much
From start to the finish everything was perfect for tummy tuck surgery. All staff is very friendly and the aftercare has been good. The Doctor and the nurse team was fantastic. I'm so happy...result is amazing. Thank you!!!
This was overall a great experience, all the staff at Centre for Surgery were friendly and put me at ease. It is a nerve wracking thing to go through an op but the staff were so nice. Mr Ertan has got a great team around him. On the day of the operation everything went smoothly to plan, there was no delay or holdups, I had another consultation with Mr Ertan who confirmed what was going to be done and that I was still happy to proceed. I was prepped for the procedure, I met with the anaesthetist who again was really nice and put me at ease explaining his role. After the procedure I woke up with the nurse by my side making sure I was OK and checking on me, I was able to stay in the clinic until I was ready to leave and was not rushed at all. I was well looked after from the start to the point when I was discharged. Post operation I was staying at a local hotel it was so close there was no point in even getting a taxi and I was able to walk back where my partner was waiting for me. I was expecting a lot of bruising to both my eyes but there was very little if any by the time the cast came off after 7 days, I am now at the two week post operation point and it is healing well with no outwardly visible bruising or scaring. The next milestone is a checkup at the 6 week point with my surgeon. If you're thinking of having something like this done I would highly recommend getting in touch with Centre for Surgery.
The staff at Centre for Surgery were very kind and accommodating. They answered any questions I had about the procedure and were constantly checking up on me. A special thank you to Christina for all her support throughout.
I would just like to state the quality of care received from the nurses at Centre for Surgery was beyond the highest level. Sophie takes her patient care to another level beyond words. She always puts me at ease. She is there for me even at awkward hours just when I mostly needed reassurance and she is one of the most compassionate nurses I have come across and demonstrates her passion naturally for caring for others. She totally deserves recognition at its finest and thank you for always being there for me. 😍