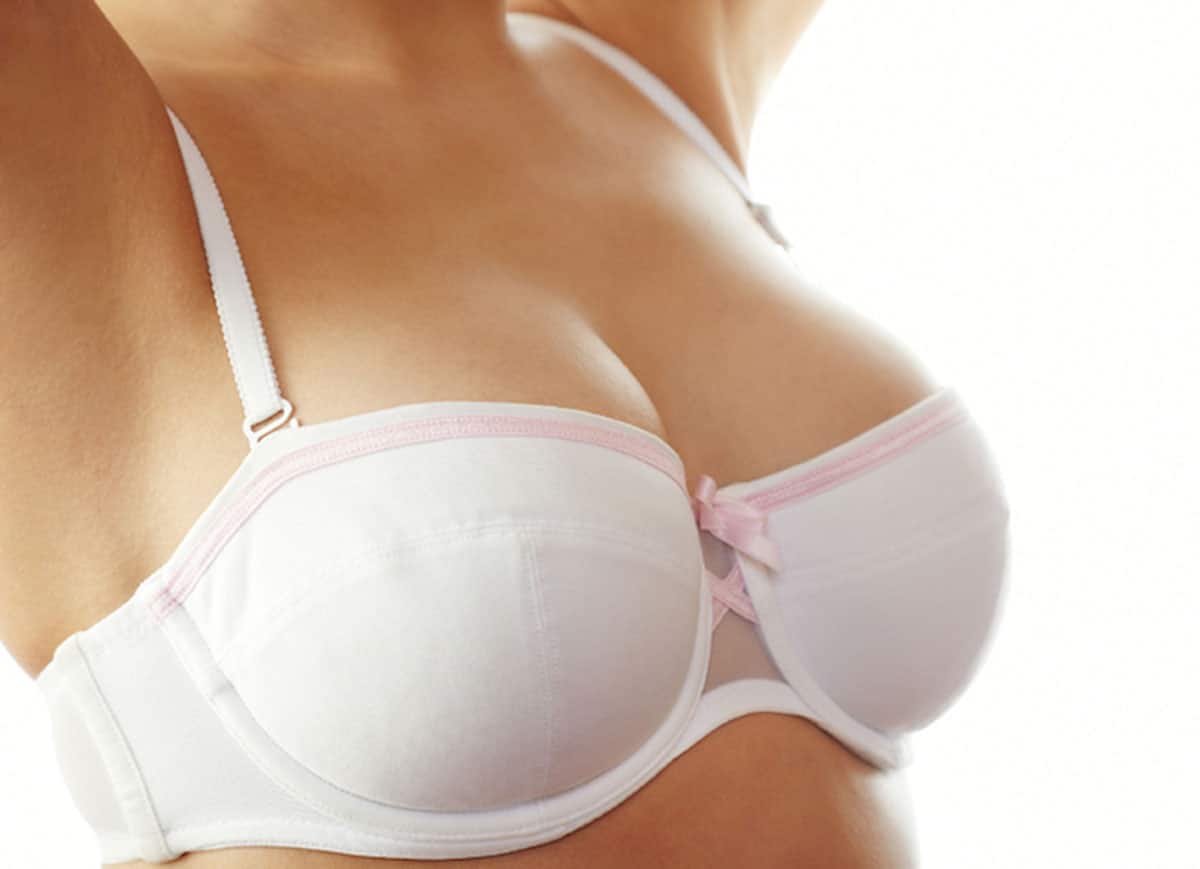 Breast augmentation is one of the most popular cosmetic surgeries. While you may have originally been happy with the results of your initial breast augmentation, over time your body may have changed or you may now be unhappy with the size of your implants.
Fortunately, you can reduce your breast implant size.
However, there are numerous things to consider before you undergo a breast implant replacement.
Which surgeon do I choose?
Before undergoing another cosmetic surgery, make sure you are choosing the best possible surgeon. You may not wish to return to your original surgeon – particularly if you were unhappy with the results originally, or felt pressured into getting implants which are too big.
If you're going to choose a new surgeon, make sure you will need to choose someone who has extensive experience in breast implant replacement, rather than just breast augmentation. They will also have to be able to perform revision surgery, as they will have to analyse the work another surgeon has previously done.
Before settling for a surgeon, make sure you check their credentials – if they are in the UK they will need to be registered with GMC. You may also wish to request before and after photographs, which will be able to highlight the surgeons work and show you the results you can expect to achieve.
Breast implants may have changed
This will depend on how long ago you had your original implants in. If it has been 10 or so years since your initial operation, you will find there will be more choices now when it comes to picking your breast implants.
You will be able to decide on the texture, size, shape and profile. Your surgeon will also be able to assess your shape and help give recommendations as to the best breast implants for you to choose.
Do you need a breast lift?
A breast augmentation won't address the problem of droopiness. You may also experience sagging if you are drastically reducing the size of your implants. If you have existing droopiness or are going to experience increased droopiness as a result of the breast reduction, your surgeon may also suggest for you to undertake a breast lift.
A breast lift will remove any excess skin and tighten the surrounding skin. This will not increase the size of the breasts, however, it will make the breasts sit higher and appear firmer and more youthful.
It is important to note that a breast lift will result in more scarring than what you would experience after a breast implant exchange. Scarring can often be a reason why women opt to avoid surgery. However, many will find the scars are worth it to be able to achieve the best results.
During your consultation, your surgeon will be able to assess your breasts, the level of existing droopiness and will be able to advise whether or not you should undergo a breast lift as well as an implant exchange.
How long has it been since your initial breast augmentation?
It is not uncommon for women to feel buyers remorse and be unhappy with the size of their implants. In the first few months following your initial breast augmentation, you will experience swelling and your body will still be adjusting to the implants. During this period your breasts may feel particularly firm and will be sitting higher. This can cause some people to feel unsatisfied with the results and think that the implants are too large.
If you have only had your breast augmentation recently, you may want to consider waiting until you consider undergoing a breast implant reduction. Once the swelling goes down and your body adjusts, you may feel happier with the size of your implants.
However, if you are unhappy with the appearance of your breasts and the implants, make sure to discuss this with your surgeon, as they will be able to offer solutions.
Are you interested in breast implant reduction? This is a procedure Centre for Surgery currently offers. Contact us today to find out more information or to book a consultation with one of our surgeons.