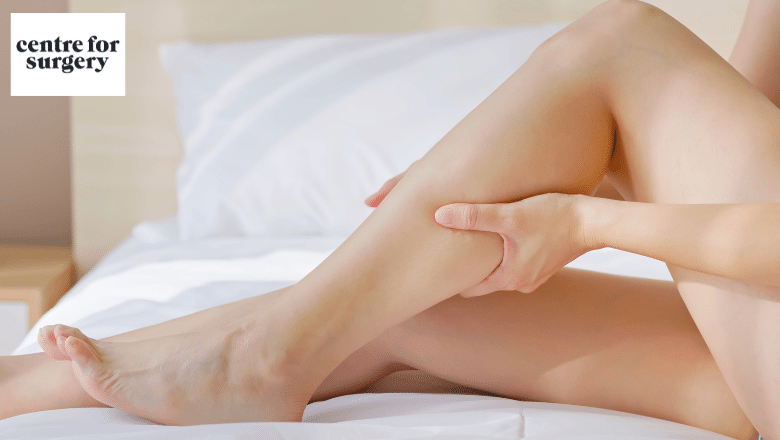 When lymphoedema leads to the accumulation of surplus fat tissue, liposuction can effectively address the long-lasting consequences of this condition. Continue reading to understand more about lymphoedema and determine if liposuction is the suitable treatment option for you.
Lymphoedema is a chronic condition characterised by the swelling of body parts, typically affecting the arms or legs, due to the accumulation of lymphatic fluid. This swelling occurs when the lymphatic system, which is responsible for filtering and draining excess fluid from tissues, doesn't function properly.
What Causes Lymphoedema?
Lymphoedema is a condition caused by the impaired function of the lymphatic system, leading to the accumulation of lymphatic fluid in body tissues and resulting in swelling, typically in the arms or legs. The lymphatic system is a vital part of the immune system, responsible for transporting and filtering lymphatic fluid, which contains proteins, waste products, and immune cells.
The causes of lymphoedema are determined by whether the condition is primary or secondary:
Primary lymphoedema: This type is less common and is typically caused by genetic or developmental abnormalities in the lymphatic system. It may be present at birth (congenital lymphoedema) or develop later in life with no clear cause (late-onset lymphoedema). Primary lymphoedema can result from conditions such as Milroy's disease, Meige's disease, or lymphedema praecox, where the lymphatic system doesn't develop properly or is underdeveloped.
Secondary lymphoedema: This type is more common and occurs as a consequence of damage to the lymphatic system or blockage of the lymphatic vessels. Common causes of secondary lymphoedema include:
Cancer treatments: Lymphoedema can develop following surgery or radiation therapy for cancer, particularly in breast cancer patients, where lymph nodes are removed or damaged. The removal or damage to lymph nodes disrupts the normal flow of lymphatic fluid, leading to accumulation and swelling.
Infections: Parasitic infections, such as filariasis (common in tropical regions), can cause damage to the lymphatic system. Bacterial or fungal infections in the affected limb can also lead to secondary lymphoedema.
Trauma or injury: Accidents or injuries that damage the lymphatic vessels can lead to lymphoedema. This can include burns, wounds, or even excessive tissue removal during surgery.
Inflammatory conditions: Certain inflammatory diseases, like rheumatoid arthritis or severe eczema, can cause damage to the lymphatic system and result in lymphoedema.
Venous insufficiency: Chronic venous insufficiency, where veins struggle to transport blood back to the heart, can cause increased pressure and fluid accumulation in the tissues, leading to lymphoedema.
Obesity: Excess weight can put added pressure on the lymphatic system, making it difficult for lymphatic fluid to drain properly and leading to lymphedema.
What are the symptoms and signs of lymphoedema?
The symptoms and signs of lymphoedema can vary depending on the severity and stage of the condition but may include the following:
Swelling: The most common and noticeable symptom of lymphoedema is swelling in the affected limb(s). This swelling can extend to the fingers or toes and may occur gradually or suddenly. In the early stages, the swelling may be mild and temporary, but over time, it can become more persistent and pronounced.
Heaviness and discomfort: Individuals with lymphoedema often experience a feeling of heaviness, tightness, or discomfort in the affected area. This sensation can be accompanied by aching or pain, particularly after physical activity or prolonged periods of standing or sitting.
Restricted range of motion: As the swelling increases, it can restrict the range of motion in the affected limb, making it difficult to move the joints and perform daily activities.
Skin changes: Over time, lymphoedema can lead to changes in the skin, such as hardening or thickening (fibrosis), which may cause the skin to feel tight or less elastic. Additionally, the skin may appear discolored or develop a rough, bumpy texture.
Recurring infections: Lymphoedema can increase the risk of infections in the affected area, such as cellulitis, a bacterial skin infection. Individuals with lymphoedema may experience recurrent infections, which can further exacerbate the condition and lead to additional complications.
Pitting: In some cases, the swelling may become so severe that pressing the skin with a finger leaves an indentation or "pit" that takes time to rebound. This is known as pitting oedema and can be a sign of advanced lymphoedema.
Psychological symptoms: The physical symptoms of lymphoedema can also lead to emotional and psychological distress, including anxiety, depression, or feelings of self-consciousness related to body image.
Can liposuction help lymphoedema?
Liposuction, a surgical procedure that removes excess fat from specific areas of the body, has been found to be potentially helpful in treating certain cases of lymphoedema, particularly when conservative treatments have not yielded significant improvement. It is important to note that liposuction is not a first-line treatment for lymphoedema and should only be considered after exhausting other non-invasive options.
Lymphoedema is a chronic condition characterised by the accumulation of lymphatic fluid in the body's tissues, typically affecting the arms or legs. It occurs due to a malfunctioning lymphatic system, which is responsible for filtering and draining excess fluid from tissues. The primary treatment options for lymphoedema include compression therapy, manual lymphatic drainage, skincare, and exercise.
In cases where lymphoedema has persisted over an extended period, excess fat may accumulate in the affected limb. This can exacerbate the symptoms and make it more difficult to manage the condition using traditional methods. In such situations, liposuction may be considered as an adjunct treatment option to help reduce the volume of the affected limb and alleviate the associated symptoms.
The liposuction procedure for lymphoedema involves the removal of excess fat deposits from the affected limb using a thin, hollow tube called a cannula, which is inserted through small incisions in the skin. The surgeon then moves the cannula back and forth to break up and suction out the fat. It is important to understand that liposuction does not address the underlying issue of impaired lymphatic function, and patients will still need to continue with compression therapy and other lymphoedema management strategies after the procedure.
RELATED: Lymphatic Drainage Massage After Liposuction
There are some potential risks and complications associated with liposuction for lymphoedema, including infection, bleeding, scarring, and uneven skin contours. Additionally, the procedure may not provide a complete resolution of symptoms or prevent the progression of the condition.
To determine if liposuction is an appropriate treatment option for lymphoedema, it is crucial to consult with a plastic surgeon at Centre for Surgery who is experienced in treating the condition. They will assess the severity of the lymphoedema, the patient's overall health, and the effectiveness of conservative treatments before making any recommendations for surgical intervention.
Learn more about liposuction for treating lymphoedema by contacting Centre for Surgery today
If you're seeking liposuction for lymphoedema, Centre for Surgery is an outstanding choice for several reasons. Some of the key factors that make patients choose Centre for Surgery are:
Experienced Surgeons: Our team of plastic surgeons is highly skilled and experienced in performing liposuction procedures. They use the latest techniques and equipment to ensure that patients achieve optimal results.
State-of-the-Art Facilities: Our fully equipped facility in Marylebone, London, is modern and outfitted with the latest technology and equipment to ensure patient safety and comfort.
Personalised Care: We take a personalised approach to each patient's care, conducting thorough consultations to assess their needs and goals and developing a customised treatment plan.
Comprehensive Aftercare: Our team of medical professionals provides exceptional aftercare to ensure a smooth and successful recovery. We are available to answer any questions or concerns that patients may have during the recovery period.
Safety and Quality: Patient safety and quality of care are our top priorities at Centre for Surgery. We are registered with the Care Quality Commission and adhere to the highest standards of safety and quality.
Transparent Pricing: We offer transparent pricing for our liposuction procedures, with no hidden fees or surprises. Our pricing is competitive and includes all aspects of the procedure, from the initial consultation to aftercare.
Positive Patient Reviews: Our patients consistently report positive experiences with Centre for Surgery, with many praising our attentive and compassionate care, experienced surgeons, and excellent results.
To schedule an in-person consultation at our Baker Street clinic, please call us today at 0207 993 4849 or complete the contact form below.