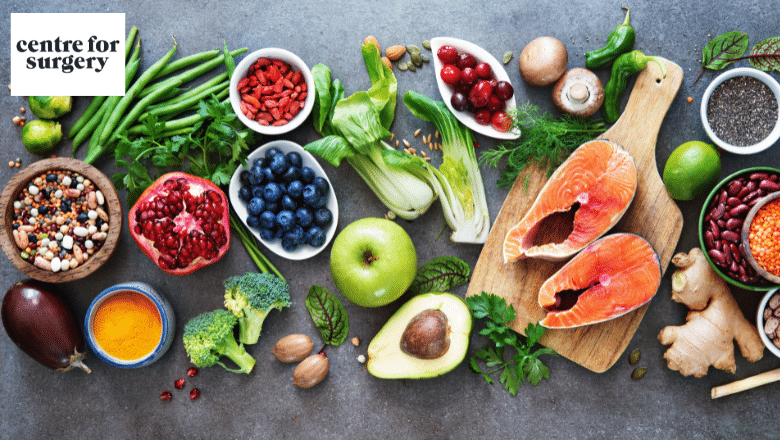 When contemplating a tummy tuck procedure at Centre for Surgery, you may be curious about whether you should make any dietary adjustments following surgery to improve your recovery. It's common for patients to inquire about the influence of diet on the healing process, and the straightforward response is that there isn't a need for a specially adapted diet. Instead, a well-balanced diet based on healthy eating habits is advised. Furthermore, Centre for Surgery not only focuses on providing exceptional care and results through its experienced and skilled surgeons, but also emphasises the importance of maintaining a healthy lifestyle during the recovery period. In this article, we will explore specific food options that can aid in the recovery process after your tummy tuck surgery at Centre for Surgery.
How can poor nutrition affect tummy tuck results?
Poor nutrition can have a significant impact on the results of your tummy tuck surgery, both during the recovery process and in the long term. Maintaining a well-balanced and healthy diet is crucial to ensure optimal healing, minimize the risk of complications, and achieve the desired outcome. Here are some ways that poor nutrition can negatively affect your tummy tuck results:
Impaired healing: A diet lacking in essential nutrients, such as protein, vitamins, and minerals, can hinder your body's ability to heal properly. This can lead to slower recovery, increased scarring, and a higher risk of complications such as infections or wound separation.

Increased inflammation: Poor nutrition, particularly a diet high in processed foods, sugar, and unhealthy fats, can contribute to increased inflammation in the body. Inflammation can prolong the healing process, exacerbate postoperative swelling, and potentially lead to other complications.

Weakened immune system: A nutrient-deficient diet can weaken your immune system, making it more difficult for your body to fight off infections during the recovery process. This increases the risk of complications and can negatively impact the overall results of your tummy tuck surgery.

Poor skin elasticity: A diet lacking in essential nutrients, such as vitamins A, C, and E, can lead to poor skin elasticity. This can affect the long-term results of your tummy tuck, as the skin may not tighten or adhere to the underlying tissue as effectively as it should.

Weight fluctuations: Poor nutrition can contribute to significant weight fluctuations, both before and after your tummy tuck procedure. Gaining or losing weight after surgery can alter the appearance of your results, potentially leading to the need for additional surgery to correct any issues that arise from these fluctuations.

Compromised overall health: In addition to directly impacting your tummy tuck results, poor nutrition can also compromise your overall health. This can make it more challenging for your body to handle the physical stress of surgery and recovery, potentially leading to a longer and more difficult recovery period.
To ensure the best possible results from your tummy tuck surgery, it is crucial to maintain a well-balanced and nutritious diet both before and after the procedure. Focus on consuming whole foods rich in protein, vitamins, and minerals, and aim to maintain a stable, healthy weight. By doing so, you can support your body's healing process, minimise the risk of complications, and enjoy a more satisfactory outcome from your tummy tuck surgery.
Recommended foods to eat after a tummy tuck
By following a nutritious, well-rounded diet after your tummy tuck procedure, you can support your body's healing process, potentially reduce the risk of complications, and contribute to a more satisfactory surgical outcome. Here are some recommended food options that can be beneficial for your recovery:
Protein-rich foods: Protein plays a crucial role in tissue repair and muscle regeneration. Incorporate lean protein sources such as poultry, fish, tofu, beans, and low-fat dairy products into your diet to support your body's healing process.

Fruits and vegetables: Consuming a variety of fruits and vegetables ensures you are getting the essential vitamins and minerals necessary for optimal recovery. Antioxidant-rich fruits like berries and dark leafy greens can help reduce inflammation and support immune function.

Whole grains: Whole grains, such as brown rice, quinoa, and whole-wheat bread, provide essential fibre that can improve digestion and help prevent constipation, which is a common issue after surgery. Additionally, whole grains are a good source of energy to fuel your recovery.

Healthy fats: Incorporate healthy fats such as avocados, nuts, seeds, and olive oil into your diet. These fats can help promote wound healing, reduce inflammation, and support overall health.

Hydration: Staying well-hydrated is essential for a smooth recovery. Make sure to drink plenty of water, aiming for at least 8-10 glasses daily. Avoid excessive caffeine or alcohol consumption, as these can be dehydrating.

Supplements: While it's preferable to obtain nutrients from whole foods, you may want to consider taking supplements such as vitamin C, zinc, or a multivitamin to further support the healing process. Always consult with your surgeon before adding any supplements to your regimen.
In conclusion, maintaining a well-balanced diet centred around healthy eating habits is crucial for enhancing your recovery after a tummy tuck procedure at Centre for Surgery. By incorporating specific food options into your diet and following the guidance provided by the skilled surgeons and staff at Centre for Surgery, you can ensure a smoother healing process and enjoy the best possible results from your surgery.
Alcohol after tummy tuck
Consuming alcohol after a tummy tuck surgery is generally not recommended, at least during the initial stages of recovery. Alcohol can interfere with the healing process, increase the risk of complications, and interact with medications prescribed by your surgeon. Here are some key reasons why you should avoid alcohol consumption during the recovery period:
Interference with healing: Alcohol can impair the body's natural healing processes by dilating blood vessels, which can result in increased swelling and inflammation. Additionally, alcohol may weaken your immune system, making it more difficult for your body to fight off infections and prolong the healing process.

Increased bleeding risk: Alcohol can act as a blood thinner, increasing the risk of bleeding and bruising at the surgical site. This can not only delay healing but also potentially lead to complications such as haematomas and seromas.

Dehydration: Alcohol is a diuretic, meaning it can cause dehydration by increasing the production of urine. Proper hydration is essential for optimal recovery, and dehydration can exacerbate postoperative swelling and discomfort.

Medication interactions: Consuming alcohol while taking medications prescribed by your surgeon, such as pain relievers and antibiotics, can be harmful. Alcohol can interact with these medications, increasing the risk of side effects or reducing their effectiveness.

Impact on judgment and mobility: Alcohol can impair your judgment, balance, and coordination, making it more difficult for you to follow postoperative care instructions, such as wearing a compression garment and avoiding strenuous activities. This can increase the risk of complications and prolong the recovery period.
It is essential to discuss alcohol consumption with your surgeon, who will provide specific guidance on when it is safe to resume drinking alcohol after your tummy tuck surgery. Generally, it is advised to abstain from alcohol for at least two to three weeks following surgery, or until your surgeon gives you the green light. However, this timeline may vary depending on your individual circumstances, overall health, and the complexity of the procedure.
Resuming alcohol consumption gradually and in moderation, once your surgeon has cleared you is crucial. Remember that maintaining a healthy lifestyle, including responsible alcohol consumption, is an essential part of achieving and maintaining the best possible results from your tummy tuck surgery.
RELATED: Can tummy tucks lead to long-term weight loss?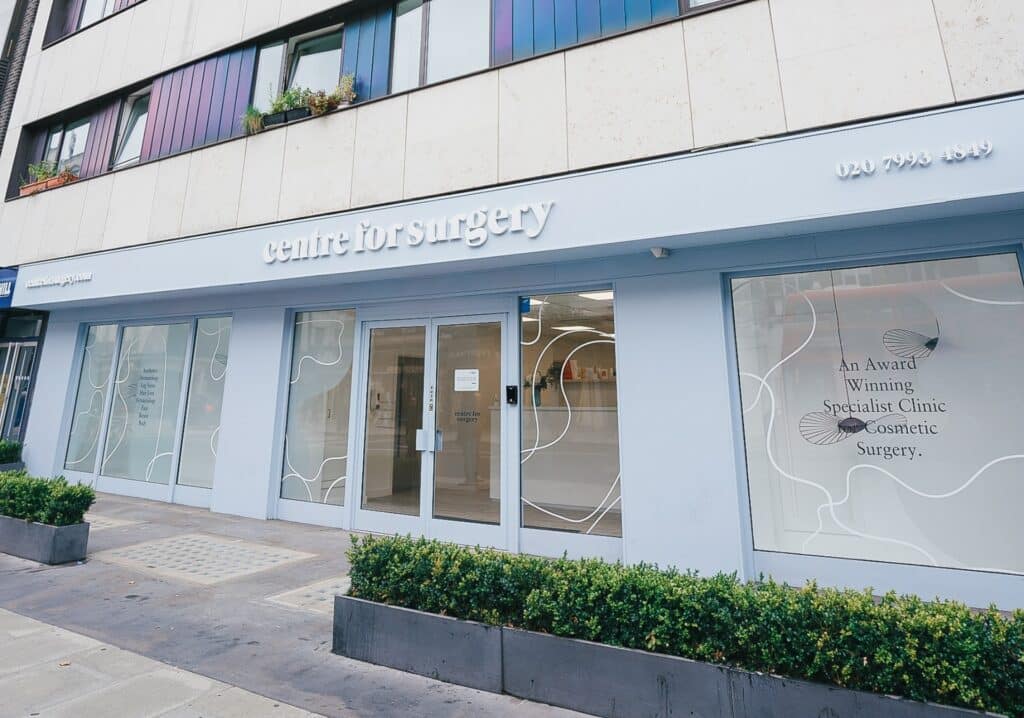 Amazing from start to finish, the communication was the main thing was fully informed and looked after, on the day of my breast augmentation, the staff were fab and made me feel at ease through out the whole process. Thank you so much.
Mohammed Farid
18/11/2021
I've had such a great experience with excellent advice, care and attention and surgical treatment (gynaecomastia) - I can fully endorse the treatment I have received from Centre for Surgery with absolutely no qualms at all. Brilliant in every way - thank you all so much.
Caroline Thorpe
14/11/2021
Very pleased with my whole experience of having a procedure. Was so nervous about getting treatment and i was reassured and felt so comfortable throughout thanks to the amazing nurses. I definitely made the right decision to have breast augmentation at centre for surgery with dr erel.
Melissa Briggs
08/11/2021
So glad I went with centre for surgery, the whole process went very smoothly from the consultations down to the actual day of the procedure. I was so nervous on the day but the whole team put me at ease and I'm happy with my results as I feel a lot more comfortable wearing certain clothes now. My surgeon was Alberto Di Giuseppe who performed a breast Augmentation on me, and I would definitely recommend as he was very clear on what the outcome of the surgery would be and which size would look the best for my frame.
Couldn't be happier with Dr Tillo work,i had my breast surgery one week ago and so happy with the results so far,all the staff are extremely nice and very supportive,i would definitely recommend their services,thank so much
From start to the finish everything was perfect for tummy tuck surgery. All staff is very friendly and the aftercare has been good. The Doctor and the nurse team was fantastic. I'm so happy...result is amazing. Thank you!!!
This was overall a great experience, all the staff at Centre for Surgery were friendly and put me at ease. It is a nerve wracking thing to go through an op but the staff were so nice. Mr Ertan has got a great team around him. On the day of the operation everything went smoothly to plan, there was no delay or holdups, I had another consultation with Mr Ertan who confirmed what was going to be done and that I was still happy to proceed. I was prepped for the procedure, I met with the anaesthetist who again was really nice and put me at ease explaining his role. After the procedure I woke up with the nurse by my side making sure I was OK and checking on me, I was able to stay in the clinic until I was ready to leave and was not rushed at all. I was well looked after from the start to the point when I was discharged. Post operation I was staying at a local hotel it was so close there was no point in even getting a taxi and I was able to walk back where my partner was waiting for me. I was expecting a lot of bruising to both my eyes but there was very little if any by the time the cast came off after 7 days, I am now at the two week post operation point and it is healing well with no outwardly visible bruising or scaring. The next milestone is a checkup at the 6 week point with my surgeon. If you're thinking of having something like this done I would highly recommend getting in touch with Centre for Surgery.
The staff at Centre for Surgery were very kind and accommodating. They answered any questions I had about the procedure and were constantly checking up on me. A special thank you to Christina for all her support throughout.
I would just like to state the quality of care received from the nurses at Centre for Surgery was beyond the highest level. Sophie takes her patient care to another level beyond words. She always puts me at ease. She is there for me even at awkward hours just when I mostly needed reassurance and she is one of the most compassionate nurses I have come across and demonstrates her passion naturally for caring for others. She totally deserves recognition at its finest and thank you for always being there for me. 😍