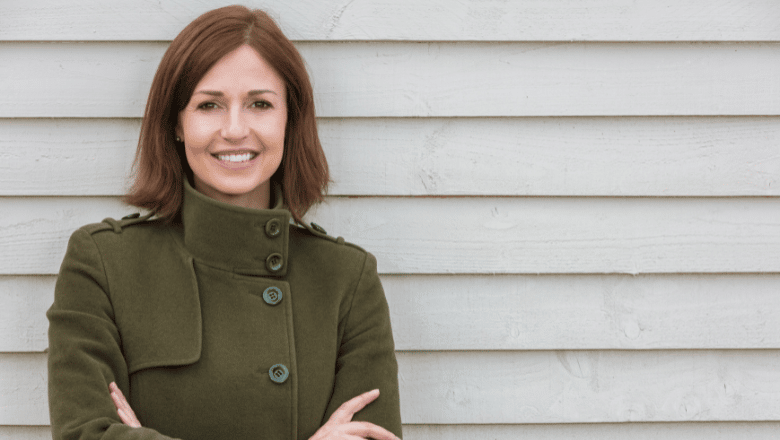 Modern facelift surgery has evolved significantly over the last 10 to 15 years, with many improvements to both the safety and effectiveness of the procedure. A facelift is one of the most popular procedures in the UK, and for good reason. It can produce impressive facial rejuvenation effects to help enhance your facial features. The key aspect of any cosmetic surgery, including a facelift, is to improve upon and enhance existing physical characteristics to make you both look and feel better for a massive boost in self-confidence.
RELATED: What is the best age for a facelift?
One of the important things to be aware of with any cosmetic surgery is that the results can be affected by certain changes to the body, including significant weight loss or weight gain, pregnancy and breastfeeding, as well as the natural ageing process. For people who may have been exploring the potential benefits of a facelift and if it is suitable for them, we often get asked how to maintain the dramatic results of a facelift for the long term. If you would like to learn how then read on.
What is a facelift?
A facelift is a transformative procedure that can make people look at least ten years younger when performed correctly. Several factors contribute to the appearance of facial ageing, including excessive sunlight exposure, loss of skin hydration, decreased collagen production, the natural ageing process and the effects of gravity. All of these factors can contribute to the development of fine lines and wrinkles, loose skin, deflated cheeks and cumulative skin damage resulting in hyperpigmentation, age spots and seborrhoeic keratosis.
When patients maintain a healthy lifestyle after a mini facelift, facelift results can be considered permanent. Although the natural ageing process will gradually affect the results over time, people who have had a facelift will age less extensively compared with those who have not had surgery. At your consultation, you will have the opportunity to view a wide range of facelift before and after photos to get an idea of how the procedure can benefit you.
RELATED: Is a facelift worth it?
Top tips for maintaining facelift results
The key to maintaining facelift results is to make sure you look after your skin, and the following top tips will help you to look younger and more refreshed in the long term.
Avoid smoking
Smoking can contribute significantly to the ageing process, and we would recommend stopping smoking sooner rather than later. Not only will your skin see an improvement, but your heart and lung health will also improve. Stopping smoking will help your skin quality to regain its natural elasticity and tone. Smokers will be asked to stop smoking at least six weeks before and after facelift surgery, as smoking can increase the risk of impaired wound healing, which may lead to wound breakdown or wound infection. Having a facelift could be the ideal opportunity to quit smoking for good.
Having a regular skincare routine before and after your facelift
It is vitally important to maintain a consistent home skincare routine using medical-grade skincare products. Having a good skincare routine before facelift surgery may help the surgeon to tailor the procedure to your needs and requirements, and you should certainly practice good skincare after the procedure. Here at Centre for Surgery, our aesthetic practitioners use high-quality cosmeceutical skincare products and will advise you on the best ones to use both before and after your procedure. Many products are specifically aimed at patients who have had facial rejuvenation surgery.
We commonly get asked about the best product to use to maintain facelift results. We like to keep up-to-date with the latest developments in skin science to help provide our patients with truly amazing surgical results which can be maintained for the long term with excellent skin care products. Healthy skin needs to be regularly maintained, and ideal skincare products should replenish and renew the basic building blocks of the skin as well as help to stimulate the key structural components of skin such as collagen and elastin which are responsible for conferring skin elasticity.
Avoid excessive sunlight exposure after a facelift
Avoiding excessive sunlight exposure cannot be emphasised enough. Regardless of your skincare routine, you should make sure you apply appropriate sunscreen to your face if you do go out in public soon after your facelift procedure. You should wear sunscreen SPF 30 or higher as this helps to protect the skin from the unwanted effects of UV radiation.
Although being out in the sun can help to enhance emotional well-being, the skin is particularly sensitive to the effects of strong sunlight and can have a damaging effect as well as causing dehydration of the skin. Dehydrated skin is more likely to develop fine lines and wrinkles. Hyperpigmentation, including age spots, are also more common in those who spend large amounts of time in the sun. The risk of skin cancer increases significantly, with melanoma having high incidence rates in sun worshippers. You should also bear in mind that applying sunscreen, it's not just something to be considered in the summer months. UV radiation and sun damage can occur at any time of the year, and so it is best to be liberal with the application of sunscreen.
Enhance the results of your facelift with cosmetic injections
We would recommend non-invasive cosmetic injection treatments to maintain your facelift results in combination with a good home skincare routine. Anti-wrinkle injections and dermal fillers have fantastic results when used after facelift surgery and are often combined with IPL to get rid of pigmentation or redness.
Dermal fillers are ideal for maintaining soft tissue volume and hydration and may help to stimulate the production of collagen. Collagen is responsible for maintaining the elasticity of the skin. Anti-wrinkle injections can help to soften fine lines and wrinkles and is highly effective when combined with intense pulse light to treat mild sun damage or skin discolouration from the effects of the sun.
Eat healthy foods and keep well hydrated
What you eat can have a significant impact on maintenance of facelift results over time Focus on eating foods that are high in protein and low in saturated fats. Omega-3 fatty acids are commonly found in foods such as salmon and help maintain your skin's hydration.
Foods which are rich in zinc, including nuts and will help to maintain a smooth skin texture. Vitamin C-containing foods include many types of citric acid-containing fruit, such as oranges and lemons, and will help to strengthen the immune system. Vitamin E is commonly found in many types of seeds and has antioxidant properties, which help to protect the skin from damage. Berries are also rich in antioxidants and will help to reduce the impact of skin damage over time.
Drinking plenty of water helps to maintain skin hydration. Dehydrated skin is more likely to develop fine lines and wrinkles. We would recommend drinking at least eight glasses of water each day to minimise the effects of the facial ageing process.
Book a facelift consultation at Centre for Surgery
The important thing to bear in mind is that facelift surgery can last for over ten years and is considered permanent as long as patients maintain a healthy lifestyle and adopt healthy eating habits. If you would like to learn more about facelift surgery and how it can benefit you, call us today at 0207 993 4849 or complete the contact form below to schedule a facelift consultation at our state-of-the-art Baker Street clinic in Marylebone.
RELATED: How much does a facelift cost?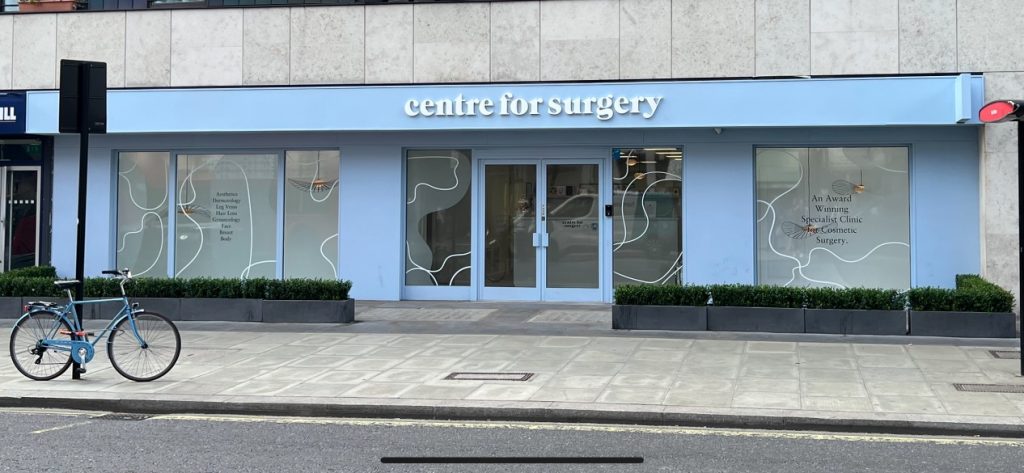 Amazing from start to finish, the communication was the main thing was fully informed and looked after, on the day of my breast augmentation, the staff were fab and made me feel at ease through out the whole process. Thank you so much.
Mohammed Farid
18/11/2021
I've had such a great experience with excellent advice, care and attention and surgical treatment (gynaecomastia) - I can fully endorse the treatment I have received from Centre for Surgery with absolutely no qualms at all. Brilliant in every way - thank you all so much.
Caroline Thorpe
14/11/2021
Very pleased with my whole experience of having a procedure. Was so nervous about getting treatment and i was reassured and felt so comfortable throughout thanks to the amazing nurses. I definitely made the right decision to have breast augmentation at centre for surgery with dr erel.
Melissa Briggs
08/11/2021
So glad I went with centre for surgery, the whole process went very smoothly from the consultations down to the actual day of the procedure. I was so nervous on the day but the whole team put me at ease and I'm happy with my results as I feel a lot more comfortable wearing certain clothes now. My surgeon was Alberto Di Giuseppe who performed a breast Augmentation on me, and I would definitely recommend as he was very clear on what the outcome of the surgery would be and which size would look the best for my frame.
Couldn't be happier with Dr Tillo work,i had my breast surgery one week ago and so happy with the results so far,all the staff are extremely nice and very supportive,i would definitely recommend their services,thank so much
From start to the finish everything was perfect for tummy tuck surgery. All staff is very friendly and the aftercare has been good. The Doctor and the nurse team was fantastic. I'm so happy...result is amazing. Thank you!!!
This was overall a great experience, all the staff at Centre for Surgery were friendly and put me at ease. It is a nerve wracking thing to go through an op but the staff were so nice. Mr Ertan has got a great team around him. On the day of the operation everything went smoothly to plan, there was no delay or holdups, I had another consultation with Mr Ertan who confirmed what was going to be done and that I was still happy to proceed. I was prepped for the procedure, I met with the anaesthetist who again was really nice and put me at ease explaining his role. After the procedure I woke up with the nurse by my side making sure I was OK and checking on me, I was able to stay in the clinic until I was ready to leave and was not rushed at all. I was well looked after from the start to the point when I was discharged. Post operation I was staying at a local hotel it was so close there was no point in even getting a taxi and I was able to walk back where my partner was waiting for me. I was expecting a lot of bruising to both my eyes but there was very little if any by the time the cast came off after 7 days, I am now at the two week post operation point and it is healing well with no outwardly visible bruising or scaring. The next milestone is a checkup at the 6 week point with my surgeon. If you're thinking of having something like this done I would highly recommend getting in touch with Centre for Surgery.
The staff at Centre for Surgery were very kind and accommodating. They answered any questions I had about the procedure and were constantly checking up on me. A special thank you to Christina for all her support throughout.
I would just like to state the quality of care received from the nurses at Centre for Surgery was beyond the highest level. Sophie takes her patient care to another level beyond words. She always puts me at ease. She is there for me even at awkward hours just when I mostly needed reassurance and she is one of the most compassionate nurses I have come across and demonstrates her passion naturally for caring for others. She totally deserves recognition at its finest and thank you for always being there for me. 😍