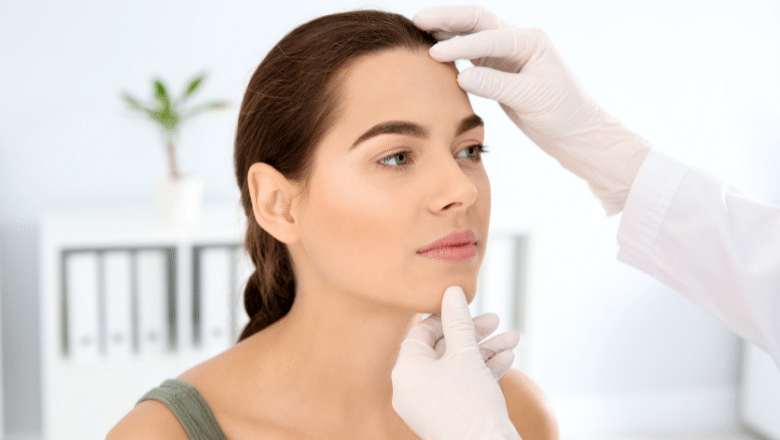 Safeguarding Your Plastic Surgery Outcome: Key Strategies for Minimising Risks
Every surgical procedure, including plastic surgery, carries inherent risks and possible complications. The majority of plastic surgery operations are successful, often fulfilling the patient's expectations by improving their appearance. Nonetheless, it's crucial for patients to understand the steps they can take to reduce the likelihood of complications following their plastic surgery.
RELATED: Risks and Complications of Cosmetic Surgery
The expertise and proficiency of your plastic surgeon are vital in decreasing these risks. However, this is only one aspect of the process. The practices adopted both before and after surgery are equally important in ensuring a successful outcome and in averting potential complications. Being aware of the risks beforehand allows you to make a well-informed decision and to select your surgeon with care.
A significant factor in mitigating surgery-related risks and complications is choosing an appropriate plastic surgeon and adhering strictly to their advice. It's essential to follow all pre-operative and post-operative guidelines provided by your surgeon to achieve the best possible results.
At Centre for Surgery, we specialise in facial, breast, and body surgeries. Our team of plastic and cosmetic surgery experts in London and the UK are dedicated to guiding you through minimising the complications associated with these procedures. This article aims to explore the strategies for reducing risks in plastic and cosmetic surgery.
Surgery Risk Factors: Key Elements Influencing Plastic Surgery Outcomes and Reducing Risks
Although modern advancements have made plastic surgery safer than in the past, it's important to remember that no surgical procedure is entirely without risk. Several factors can influence the potential risks associated with plastic surgery for an individual patient. These include:
Patient Age
The age of a patient is a significant determinant in deciding the suitability and type of plastic surgery that can be performed. While there are overarching guidelines based on age, specific considerations related to both the procedure and the patient's age are also taken into account by surgeons.
For instance, a full facelift, a comprehensive procedure addressing signs of ageing across the entire face, may not be typically recommended for individuals under 40. This is because the extent of ageing signs in younger patients may not warrant the invasiveness of a full facelift. Instead, younger patients often benefit more from less invasive procedures, such as a mini facelift.
A mini facelift targets more localised signs of ageing, primarily around the lower face and neck, and is generally considered more suitable for those in their late 30s or 40s. This procedure can provide a refreshed and youthful appearance without the need for the more extensive alterations of a full facelift.
Overall Health and Comorbidities
The overall health status of a patient, including both physical and mental conditions, is a critical factor in determining their suitability for plastic surgery. Certain health conditions can either be contraindications to surgery or significantly increase the associated risks.
Chronic diseases such as diabetes, or acute infections, whether respiratory or genital, can necessitate the postponement of a planned surgery. It's crucial for patients to be in good health prior to undergoing plastic surgery. If you have any existing health conditions, it's important to discuss with your surgeon how these might affect the risks associated with plastic surgery.
Mental health and psychological readiness are equally important. Undergoing plastic surgery involves a significant change in appearance and often requires a considerable recovery period, depending on the type of procedure. Patients need to be mentally prepared for these changes and the post-surgery recovery process.
For certain types of procedures, such as gender affirmation surgeries like MTF Top Surgery or FTM Top Surgery, a mental health evaluation is a mandatory step. This requirement is in place to ensure that patients are psychologically ready for the transformative nature of these surgeries. Psychiatrists or other mental health professionals verify the patient's readiness, thereby safeguarding their well-being.
Surgery Duration and Anesthesia Time
The duration of a surgical procedure, especially the time spent under anaesthesia, is an important factor to consider when assessing the risks associated with plastic surgery. Research indicates that procedures exceeding six hours can increase the likelihood of complications. This is due to the extended period under anaesthesia, which can strain various bodily systems.
For patients undergoing longer surgeries, it is crucial to ensure that their health is optimized before the procedure. This means addressing any existing health issues, ensuring good nutritional status, and possibly undergoing pre-surgical evaluations or tests to assess their fitness for a lengthy operation.
Surgeons and anesthetists typically take extra precautions with prolonged surgeries. They monitor vital signs closely and make adjustments as needed to minimise the risk of complications such as blood clots, infections, or anesthesia-related issues.
Adhering to Post-Operative Instructions for Enhanced Recovery
Following your surgeon's post-operative recommendations precisely is crucial for a smooth recovery and optimal results after plastic surgery. Adherence to these guidelines, including wearing compression garments, managing activity levels, attending follow-up appointments, and taking medications as prescribed, plays a significant role in your healing process.
Wearing Compression Garments: If your surgeon advises wearing compression garments, it's important to do so according to their instructions. These garments help reduce swelling, support the treated area, and can aid in contouring the body after procedures like liposuction or a tummy tuck. Not wearing them as recommended can affect the outcome of the surgery.
Managing Physical Activity: Refrain from strenuous activities and excessive exercise during the recovery period. While some movement is beneficial for circulation, overexertion can lead to complications like increased swelling, bleeding, or disruption of the surgical site.
Attending Follow-Up Appointments: Post-operative appointments are essential for monitoring your recovery and addressing any concerns or complications early on. These appointments allow your surgeon to assess the healing process and provide further instructions or adjustments to your care plan.
Taking Medications Promptly: Adhere to the medication schedule provided by your surgeon. This includes pain relievers, antibiotics, or any other prescribed drugs. Taking medications on time as directed is important for pain management and preventing infections.
Infection Control
Infection is a potential risk in any surgical procedure, and its prevention is crucial for a successful outcome. Certain patients may be at a higher risk of developing post-operative infections, making infection control measures especially important.
Patients should engage in open discussions with their surgeons about the necessary care for surgical incisions to minimize the risk of infection. This care often involves specific instructions on how to keep the wound clean and dry, and the proper way to change dressings to maintain sterility.
A common cause of post-operative infections is non-compliance with prescribed antibiotic regimens. It's essential for patients to take their antibiotics as directed to prevent infection. Additionally, patients should avoid contaminating the wound and must follow instructions regarding wound care and dressing changes.
Taking good care of the surgical site is a key element in preventing post-surgery infections. Good nutrition plays a role as well; a well-nourished body is better equipped to heal and fight off infections. Pre-operative measures, such as pre-washing the surgical site with an antibacterial agent in the days leading up to surgery, can also be beneficial in reducing the risk of infection.
Minimizing UV Exposure for Optimal Plastic Surgery Results
Prolonged sun exposure before and after plastic surgery can significantly impact the healing process and the overall results of the procedure. It's essential for patients to understand the importance of protecting their skin from UV damage to ensure the best possible outcomes.
Pre-Surgery Sun Avoidance: It's advisable to avoid sun exposure for at least two weeks before your surgery. UV rays can cause skin damage and affect the skin's quality, which might complicate the surgical process and healing.
Post-Surgery Sun Protection: After surgery, the treated area is particularly vulnerable to the harmful effects of sunlight. Exposure to the sun can lead to skin discolouration and may affect the appearance of scars. In some cases, the damage caused by UV rays can be permanent.
Healing and Recovery: While you might be eager to showcase the results of your surgery, it's crucial to allow your body to heal fully. The postoperative period is a time when your skin and body are recovering and rebuilding. Sun exposure during this time can interfere with this process.
Duration of Sun Avoidance: Patients are generally advised to protect themselves from sun exposure for several months after surgery. This includes wearing protective clothing, using high-SPF sunscreens, and avoiding direct sunlight, especially during peak sun hours.
Understanding Procedure-Specific Risks
The type of plastic surgery being performed significantly influences the level of risk associated with the procedure. Different surgeries carry varying risks and potential complications, which are important for patients to understand before undergoing any procedure.
For example, a Brazilian Butt Lift (BBL), a popular procedure that involves transferring fat to the buttocks to enhance their size and shape, is known for specific complications like fat necrosis. Fat necrosis occurs when the transferred fat cells do not survive, leading to firm lumps and discomfort.
Abdominoplasty, commonly referred to as a tummy tuck, and other abdominal surgeries are more prone to post-operative complications such as seromas. A seroma is a collection of fluid that builds up under the skin, requiring careful management to prevent infection or other issues.
During consultations, surgeons at our clinic will thoroughly discuss the specific risks associated with the procedure you are considering. They will provide detailed information about how these risks can impact your surgery and recovery, as well as strategies to minimise them.
Avoiding Substance Use
The use of certain substances, including tobacco, nicotine products, alcohol, and recreational drugs, can significantly increase the risk of complications during and after plastic surgery. It's crucial for patients to understand and adhere to guidelines regarding the avoidance of these substances to ensure a safer surgical experience and recovery.
Smoking and Vaping: Both smoking and vaping can impede healing and increase the risk of complications during surgery. Nicotine constricts blood vessels, which can reduce blood flow to the surgical area, thereby impairing the healing process. Patients who smoke or vape are usually advised to quit for an extended period both before and after their procedure.
Aspirin and Blood Clotting Medications: Some medications, like aspirin, can affect blood clotting. It's important for patients to disclose all medications they are taking to their surgeon, as they may need to stop taking certain medications for a period before surgery to reduce the risk of excessive bleeding.
Alcohol Consumption: Alcohol should be avoided for at least two weeks to a month after surgery. Alcohol can dehydrate the body, interfere with medications, and impair the body's natural healing processes.
Recreational Drugs: The use of recreational drugs can have unforeseen effects on anaesthesia and recovery. These substances should be completely avoided when planning for plastic surgery.
Operating Theatre Safety Measures
Adherence to stringent safety protocols in operating theatres is crucial for minimizing complications and risks associated with plastic surgery. The choice of the facility where the procedure is performed should be made with utmost care, as it significantly impacts the safety and success of the surgery.
Importance of Facility Standards: A reputable facility with high safety and hygiene standards provides a controlled environment that significantly reduces the risk of complications such as infections. Centre for Surgery have rigorous protocols for sterilization, use of equipment, and operating procedures.
Risks of Undergoing Surgery Overseas: Opting for cheaper cosmetic surgery procedures in foreign countries can be risky. Often, these locations may not adhere to the strict safety measures and hygiene standards practised in more regulated countries. This lack of strict protocols can lead to a higher incidence of post-surgical complications.
Considerations Beyond the Surgeon: While the expertise of the surgeon is paramount, the quality of the hospital or clinic where the surgery is performed is equally important. A well-equipped facility with experienced medical staff, advanced technology, and emergency preparedness is essential for a safe surgical process.
Evaluating the Facility: Before booking your procedure, it's important to research and evaluate the facility. This includes checking for accreditations, understanding the level of care provided, and ensuring that the facility has a good track record in handling the type of surgery you are considering.
Minimising Complications of Plastic Surgery: Why Choose Centre for Surgery
At Centre for Surgery, we are dedicated to providing top-tier plastic surgery services with a keen focus on minimising complications and ensuring optimal outcomes for our patients. Our team of expert surgeons and state-of-the-art facilities at our Baker Street clinic in London are equipped to offer the highest standard of care.
Patient Testimonials:
"After my abdominoplasty at Centre for Surgery, I was astounded by the professionalism and care from the team. The results are beyond what I imagined, and the recovery was smooth, thanks to their clear post-op guidance." – Emily R.
"Choosing Centre for Surgery for my facelift was the best decision I made. The attention to detail and patient care was exceptional, and the results have given me newfound confidence." – John S.
"The team at Centre for Surgery transformed my experience with cosmetic surgery. From the detailed consultation to the excellent aftercare, every step was reassuring and professional." – Sarah L.
Why Us: Our clinic is renowned for its comprehensive approach to patient care, starting from the initial consultation to post-operative follow-ups. We believe in personalised treatment plans, tailored to meet the unique needs of each patient. Learn more about why patients choose us: Centre for Surgery – About Us.
Finance Options: We understand that financial considerations are important. That's why we offer a range of finance options, including 0% APR with Chrysalis Finance, to make procedures more accessible. Explore our finance options: Centre for Surgery – Finance Options.
Further Information: For more insights and updates on plastic surgery, visit our regularly updated blog: Centre for Surgery Blog. Additionally, our FAQ section provides answers to common queries: Centre for Surgery – FAQs.
Visit Our Clinic: Experience our exemplary care and consult with our experts at our Baker Street clinic in London. Learn more and book a consultation: Baker Street Clinic.
Contact Us: Ready to take the next step? Schedule a consultation to discuss your needs and options. Contact us at:
Choose Centre for Surgery for a safe, professional, and caring journey towards your aesthetic goals.