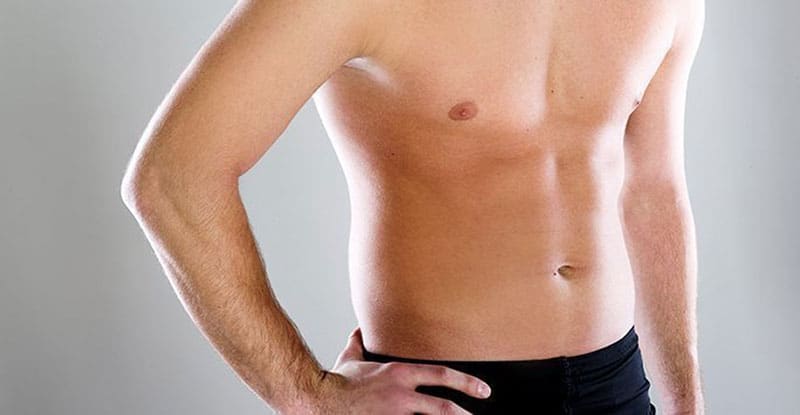 Liposuction involves removing fatty cells from various areas of the body. However, the popular areas for liposuction vary from men to women. For men, the most commonly treated areas are the abdomen, flanks ("love handles") and the chest.
SEE ALSO: How common is Gynaecomastia?
Many people are hesitant to undergo liposuction because of the potential risks associated with the procedure. Fortunately, Centre for Surgery performs PAL lipo, a newer, safer version of liposuction.
RELATED: Top cosmetic and plastic procedures for men
Unlike traditional liposuction methods, PAL lipo does not involve the use of heat. This means there is less damage to your cells and skin, and you will, therefore, experience a quicker recovery period. PAL lipo involves the separation of fat globules, the removal of the fat and then fat equalisation to give you a toned, sculpted look.
RELATED: What is Power-Assisted Liposuction (PAL)?
There are numerous benefits to undergoing PAL lipo, including:
Meticulous body sculpting
Typically requires no general anaesthesia
25% faster than traditional liposuction procedures
Little to no discomfort
Removal of fat cells
Immediate results
Quicker recovery
Reduced swelling and bruising
Safety features ensure non-fatty tissue isn't damaged
Infrasonic energy ensures healthy tissues are preserved for better skin retraction
Safe, easy and affordable
Who is a suitable candidate for male liposuction?
Liposculpture is suitable for men who are looking to reduce weight from their:
Neck and jowls
Upper arms
Back
Abdomen
Flanks
Buttocks
Outer thighs
Inner thighs
Knees
Calves and ankles
Men who are considered obese or who have large weight fluctuations are not considered ideal candidates for PAL lipo. It is best to be near to your ideal weight when undergoing this procedure.
If you have excess skin as a result of massive weight loss, you may be more suitable for abdominoplasty for men.
What happens during the procedure?
Centre for Surgery's surgeons employs a technique that uses large volumes of very dilute local anaesthesia that is injected into the fat causing the targeted areas to become tumescent, or swollen and firm. Tumescent anaesthesia is widely regarded as the safest form of anaesthesia for liposculpture. The tumescent anaesthesia persists for many hours, and there is no need for prescription pain medications after the procedure.
RELATED: What is lipo 360?
PAL lipo can be accomplished painlessly totally by local anaesthesia. The patient remains awake during the procedure and can communicate freely. An anaesthetic solution is usually injected into the area being treated to constrict the arteries and blood vessels and keep potential bleeding and swelling to a minimum. Advanced liposculpture differs from liposuction mainly because our surgeons are using their artistic skills to sculpt the areas causing concern and not just physically removing fat deposits.
Advanced liposculpture can even remove greater amounts of fat than liposuction if required but is more concerned specifically with body sculpting and more subtly reshaping certain areas of the body. It is used most commonly on the abdomen, upper thighs, back and upper arms.
After the liposuction, you can expect some bruising and swelling but this should ease in about 10 days. You can resume mild exercise in about two weeks, and full activity can be resumed in about six weeks.
Will I have liposuction scars?
Particularly in the abdominal area, there are often puckered scars for example following appendix removal. These scars make aspiration more difficult and are also visible after liposculpture as unsightly indented areas. This effect is due to the increased post-traumatic formation of collagen tissue, which starts directly under the dermis and extends, depending on the depth of scarring, into the subcutaneous tissue and muscle fascias. After the tumescent anaesthesia is administered and before actual liposculpture is begun, a 14-gauge cannula or suture scalpel is passed under such an area of scarring to sever the scarred connective tissue strands at all levels. Particular attention is paid to the superficial layer, which should not be treated in liposculpture. It must be kept in mind, especially if there is extensive or older scarring, that larger blood vessels may have ingrown and should be treated with care. Subcision has proved successful in the case of very extensive cellulitic skin puckering, a technique developed largely by the Brazilian doctor, Doris Hexsel. Since the surface topography is significantly affected by the arrangement of connective tissue fibres, the severing of these contributes to visual improvement.
Are you interested in liposuction for men? Centre for Surgery specialises in liposuction. Contact us today to find out more or to book a consultation.