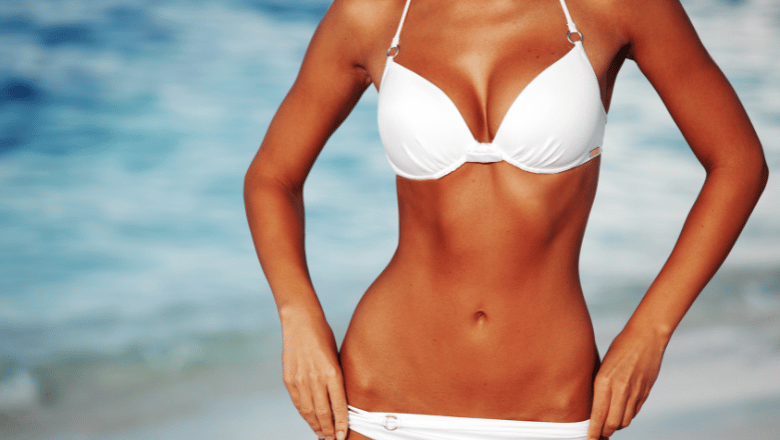 Non-surgical fat reduction has increased in popularity in the UK, with tens of thousands of women and men having the treatment. Men form an increasingly higher percentage of patients each year. Non-surgical fat reduction is seen as a non-invasive alternative to surgical liposuction. Many patients ask us if the treatment works. Here we discuss the pros and cons of nonsurgical fat reduction vs liposuction.
RELATED: Are there any alternative treatments to liposuction?
Non-surgical fat reduction is often known as non-surgical liposuction, but in reality, it does not involve any liposuction at all. Liposuction is a minimally invasive body contouring procedure designed to remove areas of excess fat from unwanted body parts, such as the abdomen, hips or thighs. The surgeon makes small incisions to permit the insertion of a liposuction cannula. The cannula gently breaks up the fat cells before sucking them out, assisted with vacuum suction. This leads to a permanent reduction in the level of fat cells in a treated area. Liposuction can be used for both smaller and larger areas involving significant amounts of excess stubborn fat. Liposuction requires only one treatment to achieve permanent long-term results, provided patients maintain stable body weight. Although liposuction is a surgical procedure, the recovery period after the procedure is quick and smooth, with minimal risk of complications.
RELATED: Is liposuction worth it?
Non-surgical liposuction can involve several different technologies involving laser, RF, cryolipolysis or ultrasound. The principle of non-surgical fat reduction is to melt or destroy fat cells, which are then naturally eliminated from the body without the incisions or scars of liposuction surgery. Another non-invasive fat removal form involves using chemical injections involving deoxycholic acid (Aqualyx, Belkyra or Lipodissolve). These injections act to destroy fat however, there are several key downsides of this form of treatment. The treatments can be very painful, and many treatment sessions are required, significantly adding to the overall treatment cost. It is also very difficult to precisely control the spread of the injections. This lack of control can also lead to a high risk of skin irregularities. We do not use chemical injections of any form for fat removal at Centre for Surgery.
RELATED: How to get rid of fat
There is usually no recovery period after non-surgical liposuction, although the technique cannot be used to treat significant areas of fatty deposits. Non-surgical fat reduction is limited to treating small well-localised areas that do not shift despite diet and exercise or for patients who may be medically unfit for surgery. Getting the best results means having several treatment sessions spaced 4 to 6 weeks apart.
RELATED: Liposuction vs CoolSculpting
What are the pros and cons of non-surgical fat reduction?
Nonsurgical fat reduction does not involve the potential risks of invasive surgery, as no incisions are made. There is, therefore, no recovery time with little or no swelling and discomfort after the procedure. Patients are not exposed to developing post-operative wound infection which is a recognised risk of surgery. There is minimal pre-procedure preparation required, with most patients being able to have the treatment on their lunch break before returning to work immediately.
Although the benefits can be attractive to many patients, the non-surgical fat reduction technique has certain limitations. Patients may require several treatments spaced over several weeks, and a treatment course can take many months to complete. All types of non-surgical fat reduction involve applying an external applicator to the skin, and it can be challenging to target the precise areas of fat needing reduction. Some patients may have fat in difficult-to-access areas or may have significant scar tissue, limiting the potential results achievable from treatment. Unlike liposuction, where results can be assessed during the procedure, the surgeon cannot visualise where fat removal has occurred with non-surgical methods and must wait for multiple treatment sessions to assess the results. Results achievable with non-surgical liposuction are not as dramatic compared with liposuction surgery. They are not an effective treatment for people who need moderate to large amounts of fat removed.
RELATED: How long does it take to recover after liposuction?
Why do Centre for Surgery recommend liposuction for the best results?
Liposuction, when performed by an expert consultant plastic surgeon, is a highly effective procedure and allows the surgeon to sculpt and contour the body with superior accuracy and precision compared with non-invasive fat reduction. Newer radio-frequency assisted procedures such as BodyTite allow the surgeon to both remove fat and tighten the skin without the scars of excess skin removal surgery such as a tummy tuck.
Non-surgical fat production can be a useful alternative for people who simply need a little extra help for reducing the prominence of small and well-localised areas of the body, such as the lower abdomen or the upper arms and are not keen on the idea of a surgical procedure. Centre for Surgery offers laser fat reduction, for the effective treatment of fat deposits without the incisions and scars of surgery.
RELATED: TightSculpting: Non-Invasive Fat Reduction
With non-invasive body contouring methods such as CoolSculpting®, the achievable results do not match those possible with properly performed surgical liposuction. If you are looking for nothing more than a very subtle result after many sessions, then CoolSculpting may work. Anything more than that and the chances of disappointment are very high, not to mention the substantial costs of undergoing multiple treatment sessions. Laser fat reduction is an excellent alternative to CoolSculpting and can achieve better results for appropriately selected patients. Our surgeons regularly consult with patients who have previously had multiple sessions of non-surgical liposuction elsewhere using CoolSculpting and have often noticed little or no difference in their body shape. Liposuction alternatives do exist, although we would recommend surgical liposuction for substantial areas of fat reduction. This is because this technique is more effective at removing fat cells, tightening the skin, and changing the shape compared with other liposuction alternatives. Non-surgical methods are not recommended if you are looking for significant visible results.
As a results-based practice, Liposuction at Centre for Surgery in London is a one-time and done procedure that allows our surgeons to sculpt and refine the body contours through the targeted removal of body fat to achieve results that are well beyond those achieved with non-surgical methods.
If you would like to schedule a consultation and learn about the benefits of liposuction vs non-surgical fat reduction, call us today on 020 7993 4849 or complete the contact form below. Our state-of-the-art Baker Street clinic in Marylebone is renowned for being the top place for liposuction in the UK, with hundreds of patients having a procedure each year.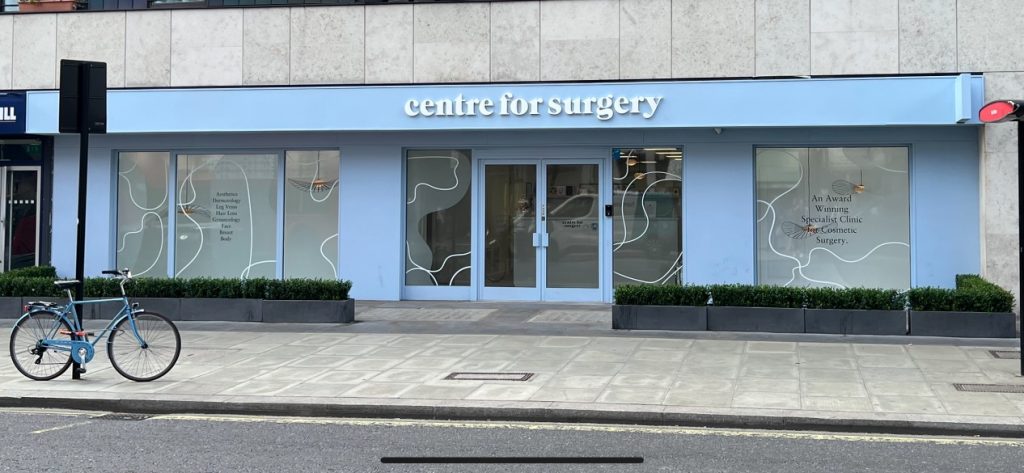 Amazing from start to finish, the communication was the main thing was fully informed and looked after, on the day of my breast augmentation, the staff were fab and made me feel at ease through out the whole process. Thank you so much.
Mohammed Farid
18/11/2021
I've had such a great experience with excellent advice, care and attention and surgical treatment (gynaecomastia) - I can fully endorse the treatment I have received from Centre for Surgery with absolutely no qualms at all. Brilliant in every way - thank you all so much.
Caroline Thorpe
14/11/2021
Very pleased with my whole experience of having a procedure. Was so nervous about getting treatment and i was reassured and felt so comfortable throughout thanks to the amazing nurses. I definitely made the right decision to have breast augmentation at centre for surgery with dr erel.
Melissa Briggs
08/11/2021
So glad I went with centre for surgery, the whole process went very smoothly from the consultations down to the actual day of the procedure. I was so nervous on the day but the whole team put me at ease and I'm happy with my results as I feel a lot more comfortable wearing certain clothes now. My surgeon was Alberto Di Giuseppe who performed a breast Augmentation on me, and I would definitely recommend as he was very clear on what the outcome of the surgery would be and which size would look the best for my frame.
Couldn't be happier with Dr Tillo work,i had my breast surgery one week ago and so happy with the results so far,all the staff are extremely nice and very supportive,i would definitely recommend their services,thank so much
From start to the finish everything was perfect for tummy tuck surgery. All staff is very friendly and the aftercare has been good. The Doctor and the nurse team was fantastic. I'm so happy...result is amazing. Thank you!!!
This was overall a great experience, all the staff at Centre for Surgery were friendly and put me at ease. It is a nerve wracking thing to go through an op but the staff were so nice. Mr Ertan has got a great team around him. On the day of the operation everything went smoothly to plan, there was no delay or holdups, I had another consultation with Mr Ertan who confirmed what was going to be done and that I was still happy to proceed. I was prepped for the procedure, I met with the anaesthetist who again was really nice and put me at ease explaining his role. After the procedure I woke up with the nurse by my side making sure I was OK and checking on me, I was able to stay in the clinic until I was ready to leave and was not rushed at all. I was well looked after from the start to the point when I was discharged. Post operation I was staying at a local hotel it was so close there was no point in even getting a taxi and I was able to walk back where my partner was waiting for me. I was expecting a lot of bruising to both my eyes but there was very little if any by the time the cast came off after 7 days, I am now at the two week post operation point and it is healing well with no outwardly visible bruising or scaring. The next milestone is a checkup at the 6 week point with my surgeon. If you're thinking of having something like this done I would highly recommend getting in touch with Centre for Surgery.
The staff at Centre for Surgery were very kind and accommodating. They answered any questions I had about the procedure and were constantly checking up on me. A special thank you to Christina for all her support throughout.
I would just like to state the quality of care received from the nurses at Centre for Surgery was beyond the highest level. Sophie takes her patient care to another level beyond words. She always puts me at ease. She is there for me even at awkward hours just when I mostly needed reassurance and she is one of the most compassionate nurses I have come across and demonstrates her passion naturally for caring for others. She totally deserves recognition at its finest and thank you for always being there for me. 😍