At a Glance
The one stitch facelift is a facial rejuvenation procedure. One stitch facelifts are ideal for those who have a mild degree of sagging skin and are wanting to appear more youthful.
Our clinic at 106 Crawford Street was recently inspected and rated as good across all 5 domains.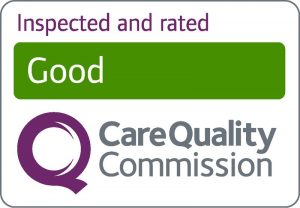 All our surgeons are on the GMC specialist register for plastic surgery. The Royal College of Surgeons of England has an excellent information resource on cosmetic surgery.
About
The one stitch facelift or mini facelift, otherwise known as a short scar facelift, is another form of the traditional facelift procedure. However, unlike the traditional procedure, a mini facelift involves a smaller incision, and therefore a quicker recovery time.
The mini facelift will lift the underlying muscles in the cheeks and jaw. This will remove any jowls and sagging skin, leaving you looking refreshed and younger.
Candidates
You will be an eligible candidate for the mini facelift if you are:
At least 18 years old
Have sagging skins or jowls which you are looking to improve
Are physically and mentally healthy
Have reasonable expectations about what the procedure can achieve
If you are an older patient who has a larger degree of sagging skin and jowling, you may be more suitable for a traditional facelift. The mini facelift is more suitable for younger patients with a mild degree of sagging. However, in some cases, it may be suitable for older patients. Prior to surgery, you will have a consultation with your surgeon, who will be able to determine your eligibility and which type of facelift you should undertake.
You will need to be a non-smoker, or stop smoking at least two weeks prior to the procedure, and stop smoking throughout the recovery period. Smoking can have a negative impact during the procedure, as well as impact wound healing during the recovery period.
One Stitch Facelift Procedure
The mini facelift is performed as an outpatient surgery. This means you will be able to return home on the same day as your procedure.
The one stitch facelift performed under a local anaesthetic. You also have the choice of a general anaesthetic. At Centre for Surgery, this is known as TIVA which is a type of anaesthetic which our anaesthetists have a lot of experience with. TIVA utilises intravenous anaesthesia. It also allows you to wake up far quicker after surgery, reducing the amount of time you will need to spend at the clinic.
Once you have been given the TIVA anaesthetic, the surgeon will make a small incision along the hairline in the area which is above the ear and anterior to the ear. There will be no incision made behind the ear. The excess skin will be removed and the loose skin will then be pulled tighter. The incision will then be stitched shut.
This procedure will make the cheeks and jawline appear tighter, taking years off your appearance.
Recovery after the One Stitch Facelift
With one stitch facelift, the recovery period will be shorter than what you experience with a traditional facelift, due to the shorter incisions and the smaller area which was treated.
You can expect to feel some minor pain or discomfort, as well as experience some swelling and bruising. Applying ice to the area will help to reduce any swelling. You may also wish to take pain medication to help alleviate any symptoms.
The stitches will be covered with a dressing, both of which will be removed by your surgeon. You will also have to wear a garment, which will help to reduce swelling and support the incision sites.
It is recommended to keep your head elevated in order to speed up the recovery period and reduce any swelling. When you are sleeping, make sure to sleep with multiple pillows to keep your head upright. You should also sleep on your back, and avoid sleeping on your sides or front, in order to avoid damage to the incision sites.
You should avoid any strenuous physical activity for at least one week following your procedure.