What is a one stitch facelift?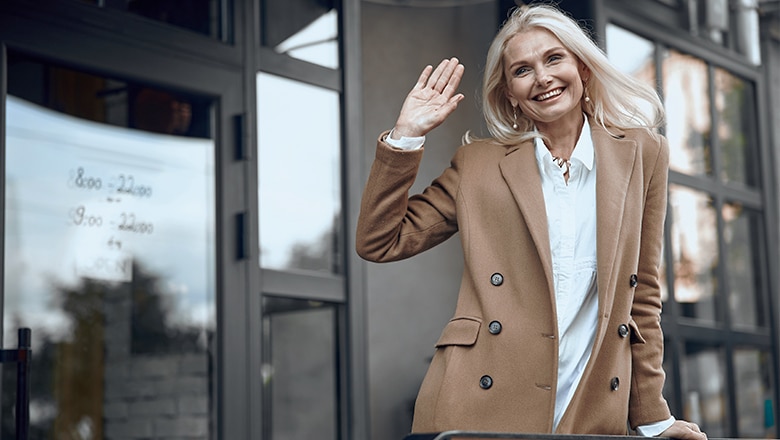 One stitch facelift is a minimally invasive facial rejuvenation procedure designed to address early signs of ageing in patients below the age of 50. One stitch facelift surgery can produce results that can last up to 5 years. Compared with a full facelift or a mini facelift, A one stitch facelift is a minimally invasive surgical procedure with much shorter incisions and often involves only one stitch to lift areas of facial sagging. The popularity of the procedure has surged due to the lack of visible scarring, reduced risks and minimal downtime compared with traditional facelift surgery.
A one stitch facelift is designed to rejuvenate the midface which is the area located just beneath the lower eyelids and involves the cheeks and extends down to the upper lip. Many people often develop early signs of ageing affecting the middle part of the face. Typical signs of ageing in this area include prominent nasolabial folds and sunken cheeks and loss of volume in the lower eyelids. One stitch facelift can enhance the contour of the cheeks leading to natural-looking results and increased youthfulness. The procedure is commonly combined with other facial cosmetic surgery procedures including eyelid surgery, neck lift and fat transfer to the face for even more powerful anti-ageing effects. Patients may have developed lower eyelid entropion from previous surgery and this may be corrected with a mid-facelift to revert the lower eyelid.
The natural ageing process cannot be reversed with any type of facelift procedure including a one-stitch facelift. However, skilfully undertaken facelift Surgery can reduce the need for more extensive surgery further down the line as we continue to age. Having a one-stitch facelift can be supplemented by a mini facelift or traditional facelift 10 to 15 years later to maintain the anti-ageing benefits of facial rejuvenation surgery. Compared with a non-surgical facelift using dermal fillers, a one-stitch facelift produces longer-lasting results without the need for annual top-up treatments.
What are the benefits?
One stitch facelift surgery is an excellent treatment option for people with early signs of ageing affecting the face. Certain factors may exacerbate facial ageing including poor diet, lack of sleep, smoking, excessive stress and prolonged exposure to the sun. Collagen is a natural protein found within the skin and confers elasticity and firmness. With increasing age, the rate of new collagen production begins to decline which leads to a reduction in skin elasticity leading to the formation of lines wrinkles, skin folds and sagging skin. Loose skin can result in the face starting to sag and patients may develop loss of cheek volume due to atrophy of the fat pads leading to the appearance of flattened cheeks which may appear sunken in severe cases. Other consequences include the development of a tear trough deformity which is a prominent skin crease located between the upper part of the cheek and the lower eyelid. Nasolabial folds are prominent skin folds which extend from the side of the nose to the corners of the mouth and become more obvious with increasing age.
Significant signs of ageing can result in a reduction in self-confidence which may lead to lower self-esteem. People often feel self-conscious when in the company of others and may avoid certain social situations as a result. A one-stitch facelift can effectively tackle early signs of ageing for a refreshed and useful look with the restoration of self-confidence.
Premature ageing may occur when people make poor lifestyle choices including smoking tobacco or spending large amounts of time in the sun. Being constantly stressed and going to bed late can also exacerbate signs of ageing affecting the face. A one-stitch facelift can effectively address typical features such as lines wrinkles or skin sagging affecting the middle part of the face. One stitch facelift results can be maintained for a longer period of time if you modify your lifestyle including stopping smoking. Many people find this procedure to be highly attractive due to its short incisions and scars, minimal risks and very short downtime with most patients back to their normal activities the next day.
RELATED: Can I have a mini facelift?
One stitch face lift surgeons
Centre for Surgery is home to some of the most skilled plastic surgeons in London and the UK. We have many years of experience in carrying out all types of facelift surgery including a one-stitch facelift using delicate and precise surgical techniques to achieve the best possible results.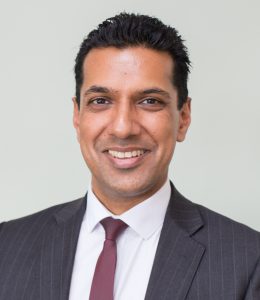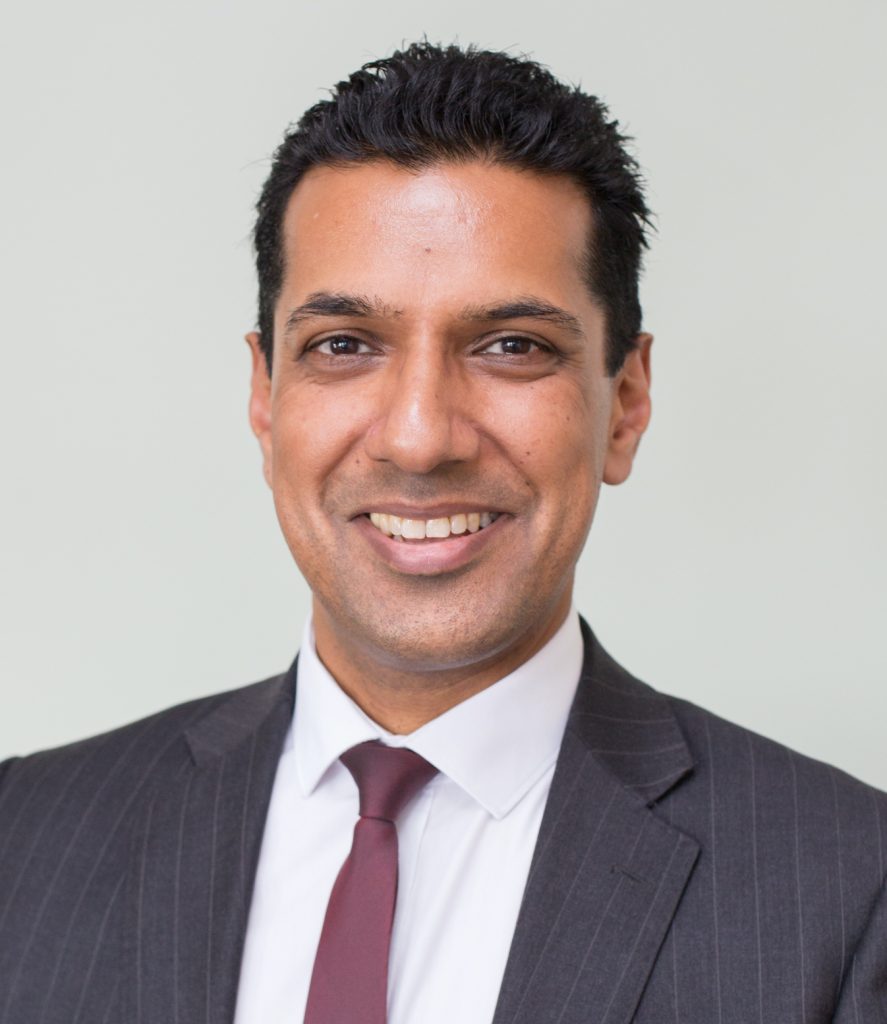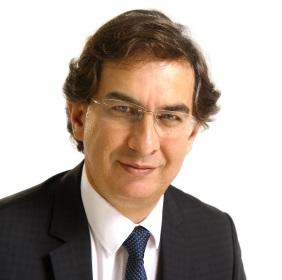 RealSelf Top Doctors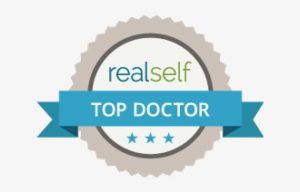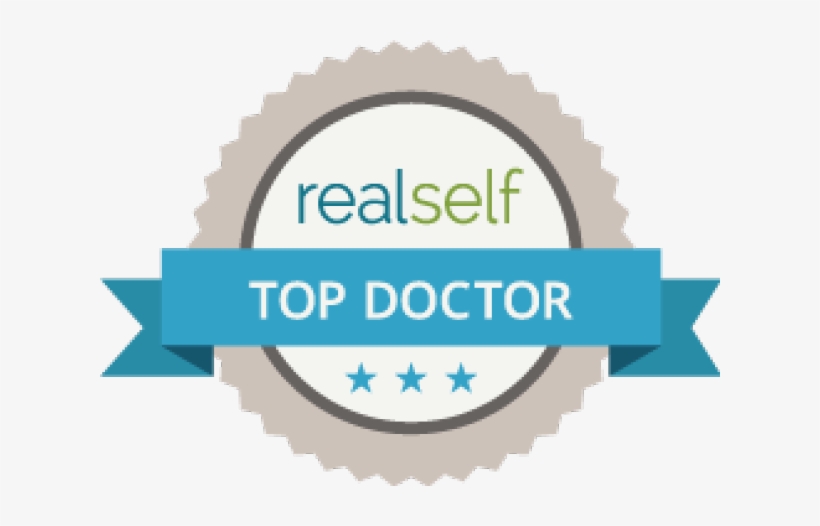 RealSelf top doctor status is awarded to less than 10% of the RealSelf doctor community.  This status is earned by achieving consistently high patient satisfaction (from RealSelf reviews), getting excellent feedback on expert answers to patient questions, and investing significant time in Q&A and other doctor activities. RealSelf top doctors are rated among the very best surgeons in the UK.
Our surgeons are full members of: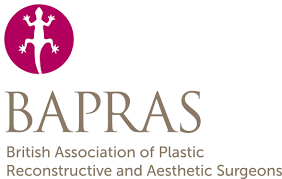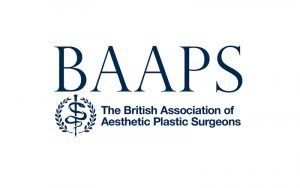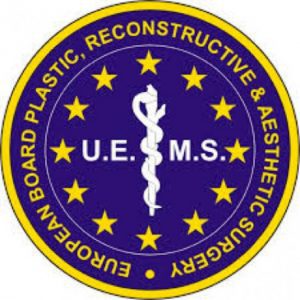 Am I suitable?
One stitch facelift also known as a lunchtime lift is an appropriate treatment for patients aged below the age of 50 with early signs of ageing affecting the face. Patients who are not keen on the idea of more invasive surgery and are looking for subtle improvements may find a one-stitch facelift to be the ideal procedure.
Consultant plastic surgeons at Centre for Surgery will take the following factors into account when determining suitability for surgery including:
Patients in a good state of physical and mental health with no chronic medical conditions.
Have early signs of ageing affecting the middle part of the face.
Are keen to explore a less invasive option compared with a full facelift.
Have realistic expectations of what the procedure can achieve and are committed to following the surgeon's post-operative instructions in full.
Below the age of 50
What is the difference between one stitch facelift and more invasive types of facelift surgery?
One stitch facelift is often referred by many younger patients due to being less surgically invasive compared with a mini facelift or a full facelift. Both a full facelift and mini facelift involve making incisions in front of and behind the ear extending into the hairline. There is only one incision required for a one-stitch facelift which is barely noticeable three months after the procedure. Patients below the age of 50 is ideally suited to having a one-stitch facelift, especially if they have early signs of ageing. Mini facelift surgery is suitable for those with moderate features of ageing and is aged above 45. A traditional full facelift, also known as a rhytidectomy, is designed for much older patients over 55 with extensive signs of facial ageing often as a result of smoking and excessive sun exposure. Modern cosmetic treatments undertaken earlier with zero downtime have often reduced or eliminated the need for a full facelift in later life.
Compared with a mini and full facelift, A one stitch facelift is designed to tackle signs of ageing affecting the middle part of the face, and this is where signs of ageing often first appear. Mini facelift surgery is ideal for treating the lower part of the face to get rid of loose skin and jowls for a better-defined jawline. The beauty of one stitch facelift surgery involves its ability to be combined with other types of facial treatments including blepharoplasty, facial fat transfer, neck lift and browlift. Non-surgical treatments can also be combined, including dermal fillers, Morpheus8 and laser resurfacing.
What does a one stitch facelift involve?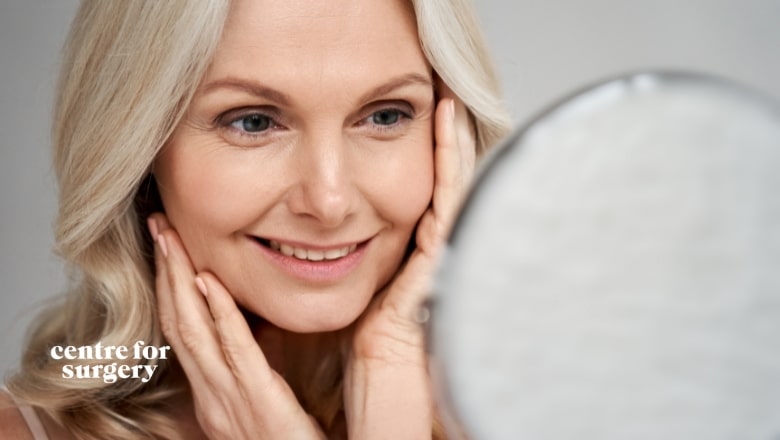 One stitch face lift is a minimally invasive cosmetic surgery treatment that is easily carried out under a local anaesthetic often combined with tablets sedation. If you prefer, the procedure may be undertaken under a general anaesthetic. In most cases, the procedure takes no more than 45 minutes to carry out and you will be able to go home once the procedure is complete. Once you are lying comfortably on the operating table, the surgeon will clean and drape the area before carrying out a series of measurements followed by marking of the area. A local anaesthetic will then be injected to numb the areas. An incision will then be made no more than 2 cm in length followed by gentle mobilisation of the underlying soft tissues of the face. Sagging skin is lifted before being secured with a stitch. The skin is then closed with dissolvable stitches. Any scarring is virtually invisible and patients can look forward to achieving natural-looking results with little or no downtime. Pain and discomfort are not typically associated with a one-stitch facelift. Bruising and swelling are minor in nature and will resolve fully after one week. It's important to bear in mind that surgery cannot prevent the natural ageing process from occurring. Many patients choose to combine a one stitch facelift with fat transfer to the face to enhance areas that have lost volume including flattened or sunken cheeks.
Facial fat transfer involves removing fat with liposuction from the upper thighs or lower abdomen. This fat is then purified before being injected into the cheeks, chin, temples or lips for enhancement of the facial features and restoration of soft tissue volume. Our surgeons are trained in using nano fat for improvement of skin quality and optimising the appearance of facial scars. Recovery after a one-stitch facelift is much quicker compared with a mini or full facelift with most patients back to their normal activities the next day.
How much does a one stitch facelift cost?
The cost of a one-stitch facelift will be determined once you have had a face-to-face consultation with a consultant plastic surgeon at Centre for Surgery in London. Your patient coordinator will give you a detailed quotation immediately after your consultation and we would recommend reflecting on all aspects of the consultation for the next two weeks.
One stitch facelift prices at Centre for Surgery are considered very competitive compared with other hospitals and clinics in London.
RELATED: Face Cosmetic Surgery Prices
Your treatment includes:
Free consultation with a specialist plastic surgeon
0% finance available for eligible applicants
Your treatment will be carried out at our state-of-the-art Baker Street clinic in Marylebone
Your own dedicated patient coordinator to act as a personal point of contact throughout your journey with us at Centre for Surgery
Our post-operative after-care has been described as outstanding by the Care Quality Commission.
RELATED: Finance Options

Centre for Surgery is fully approved to offer finance for one stitch facelift via our specialist finance partner, Chrysalis Finance. You no longer need to use your savings to pay for your treatment – you can apply to spread the cost of your procedure with Chrysalis Finance using their simple 1,2,3 application to pay for your procedure. Don't wait until you have enough money for your treatment, apply today and (subject to status) pay for your procedure easily in monthly instalments, using one of their payment options. Chrysalis Finance is the only ethical provider that focuses solely on the provision of specialist financing for medical procedures.
What To Expect
Consultation
The consultation with a consultant plastic surgeon serves as a foundation for determining suitability for treatment and determining the most appropriate treatment option. the consultation will help you to form realistic expectations of what can be achieved with a one-stitch facelift. Possible limitations of the procedure will also be discussed which will take into account your facial features and degree of ageing. If you have severe signs of skin laxity, your surgeon may recommend a mini or facelift.

The risks of surgery will also be discussed including what to expect in the post-operative recovery period. It is important to give a full account of any medicines you may be taking and any medical conditions you may have including previous surgery. This information will be used to determine your medical fitness for surgery. If you are deemed to be suitable for surgery, we would recommend reflecting on all aspects of the procedure during the two-week cooling-off period after your consultation.

You can come in for a follow-up consultation as many times as you like after your first consultation if you are unsure about any aspects of the procedure.
Preoperative preparation
Once you have decided to have a one stitch face lift, you will undergo a preoperative assessment by a member of our nursing team to make sure you are fully prepared for Surgery. You may be advised to stop certain medications before surgery and the following points should be followed to minimise risks of surgery:

- smoking should be stopped at least four weeks before the procedure as there is an increased risk of wound breakdown and delayed healing in those who actively smoke up to the time of surgery.
- you should stop taking aspirin or any medicines containing aspirin to reduce the risk of bleeding during and after the procedure.
- preoperative fasting guidelines apply and you should avoid having food for six hours before the procedure. Clear fluids are allowed up to 2 hours before the procedure and this includes still water or black tea or coffee.
Surgery day
We invite you to arrive on the day of surgery in a timely fashion approximately one hour before the procedure scheduled. You will be admitted by our nursing team where your blood pressure and pulse will be checked. You will then be reviewed by the anaesthetist to confirm your fitness for Surgery. Your surgeon will then see you complete the consent form and Mark you up for surgery. One stitch face lip surgery is most commonly carried out under a local anaesthetic and involves making a small incision located behind the ear followed by surgical repositioning of the underlying sagging tissues. Once the facial tissues and correctly positioned, a stitch will be used to secure them in position. The procedure takes no more than 45 minutes to carry out depending on the extent of surgical correction required and the amount of loose skin present.

After the procedure, you'll be taken to our day ward to continue your recovery. Once you are deemed medically fit for discharge, our nurse will discuss the post-operative instructions with you and your adult caregiver. You will then be allowed to return home with an adult escort who you must look after you for the first 24 hours after surgery.
Healing and recovery
Once the procedure is complete, you'll be able to go home once you are fully recovered. One stitch face lift surgery is a day case procedure which means you will be admitted and discharged on the same day. Common side-effects of surgery include bruising and swelling and this will settle after one week. You are allowed to wash the face and apply moisturiser 48 hours after surgery.

Most stations are back to their normal activities approximately 72 hours after surgery with full healing taking place after two weeks. Any bruising or swelling will disappear after 4-5 days and you can return to your normal daily activities thereafter.

We would advise avoiding strenuous types of work for at least one week and you should avoid direct exposure to sunlight for four weeks to minimise the risk of prominent scarring. You should avoid applying any topical agents that have not been approved by your surgeon during the early phase after surgery. Take it easy after the procedure and avoid doing too much too soon to get quick and smooth healing.

You will be reviewed one week after the procedure by one of our nurses to inspect your incision site and give you postoperative advice. If you have any questions or concerns about any aspect of your recovery, please give us a call on the 24-hour helpline number given to you on your discharge summary.

After six weeks, you should begin to notice the final results from your one stitch face lift. Sometimes results may take longer to appear particularly in those who smoke. Results of Surgery will continue to improve over the first 3 to 6 months. You will be reviewed by your surgeon six weeks after your procedure to assess the results of surgery.