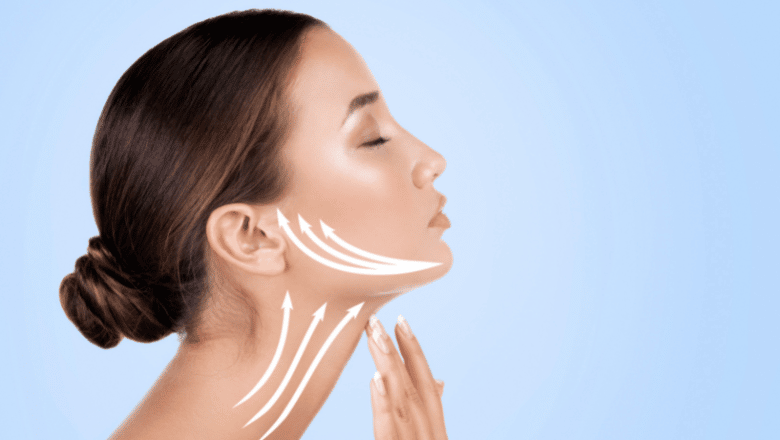 As with any type of surgical procedure, it is normal to expect scars after a neck lift. Your surgeon will take great care to position the incisions in natural skin folds where possible to make them appear inconspicuous. Neck lift surgery is often combined with a lower facelift to get rid of sagging skin and tighten the neck and jawline for a more youthful appearance. Incisions four neck lift surgery are most commonly positioned behind the ears on both sides. A second smaller incision is made beneath the chin. Centre for Surgery partners with highly skilled plastic surgeons who are committed to positioning neck lift scars in the natural skin folds of the neck where possible to minimise the appearance of any neck lift scarring.
For the first few days after surgery, scars initially appear red and begin to gradually change colour over the following weeks and months to a purple colour before becoming a faint white colour by 12 months. Some people may be more prone to developing thicker scars, also known as hypertrophic scars. These scars may sometimes be tender to the touch and rub on items of clothing, causing discomfort. These prominent scars may require scar revision surgery to optimise appearance and function. Neck lift surgery scars can be improved by applying regular moisturiser, which is gently massaged over the scar regularly to soften any internal scar tissue and result in a flat scar with a pale white line.
Where are the scars for a neck lift most commonly positioned?
A surgical neck lift involves incisions being made both behind the ears and under the chin. In the vast majority of cases, these scars heal very well and gradually fade over time with proper wound care. Centre for Surgery is renowned for its expertise in scar management to ensure scars have a cosmetically acceptable appearance.
What is a short scar neck lift?
A short scar neck lift, also known as a submentoplasty, involves making a small incision beneath the chin. A short scar neck lift is commonly combined with chin liposuction to contour the chin and neck. In many cases, the procedure can be carried out under a local anaesthetic, and any scarring after the procedure is considered minimal.
What is a non-surgical neck lift?
A non-surgical neck lift is a completely non-invasive procedure that does not involve the incisions and scars of a surgical neck lift procedure. The most commonly undertaken type of surgical neck lift at Centre for Surgery is Morpheus8, a fractional radiofrequency microneedling treatment. Morpheus8 is considered the most effective non-invasive alternative to neck lift surgery.
Can I get a neck lift without surgery?
Neck lift surgery is no longer the only treatment option to achieve a tighter-looking neck. There are now a range of non-invasive treatments available to rejuvenate the appearance of an ageing neck. Popular treatments include anti wrinkle injections, dermal fillers, laser skin tightening and Morpheus8. Many patients often prefer nonsurgical treatments as they are not keen on the idea of invasive surgery. However, it is important to bear in mind that these treatments are not as effective as a neck lift and the results of non-surgical treatment last for 12 to 24 months. A surgical neck lift can produce results lasting in excess of 5 to 10 years in most cases.
RELATED: What is a non-surgical neck lift?
What is the best neck tightening treatment?
Despite a significant increase in nonsurgical treatments available to treat loose neck skin, a surgical neck lift remains as the gold standard treatment to achieve a tighter-looking and more youthful neck for long-lasting results. Over the last few years, we have developed significant experience in the use of Morpheus8 to tighten loose skin without the need for neck lift surgery. Morpheus8 is a type of fractional radio-frequency microneedling treatment that delivers focused thermal energy to tighten and lift sagging skin affecting the neck. Treatment is non-invasive and often needs no more than topical numbing cream for comfort. Most patients will require between 2 to 3 treatments, and there is no downtime after the procedure. The effect of radiofrequency energy leads to an increase in collagen production in the dermal layer of the skin for an improvement in skin thickness and overall skin quality.
RELATED: Morpheus8 vs Ultherapy
Although results do not appear straight away, the increase in collagen production leads to a continual improvement in the appearance of the neck over 3 to 4 months. Morpheus8 treatment takes approximately 60 minutes to carry out, which will depend on the area of the face or body being treated.
Morpheus8 can also be used after a neck lift to improve skin quality and skin elasticity and contribute to an enhanced lifting effect. Combining Morpheus8 with a neck lift can produce synergistic results that each procedure on its own cannot achieve.
RELATED: Morpheus8 cost UK
Here at Centre for Surgery, our treatment philosophy is based on selecting treatments that are minimally invasive and of proven clinical benefit. Morpheus8 has an impressive track record of safety and effectiveness; this is why we recommend Morpheus8 as an alternative treatment for patients who may not yet be ready for neck lift surgery.
If you would like to learn more about the treatment options available for neck typing, please get in touch with us today at 020 7993 4849 or complete the contact form below to schedule a consultation with an expert Surgeon or aesthetic practitioner at our state-of-the-art Baker Street clinic in Marylebone.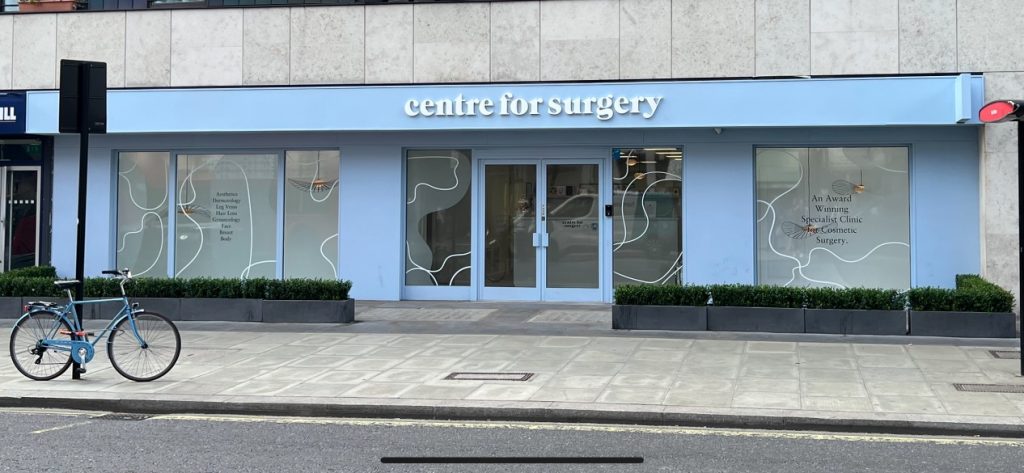 [wpseo_map id="9814″ width="750″ height="300″ zoom="15″ map_style="roadmap" scrollable="1″ draggable="1″ show_route="0″ show_state="0″ show_url="1″ show_email="1″ default_show_infowindow="1″ show_phone="1″ show_phone_2="0″ show_fax="0″]
[trustindex no-registration=google]