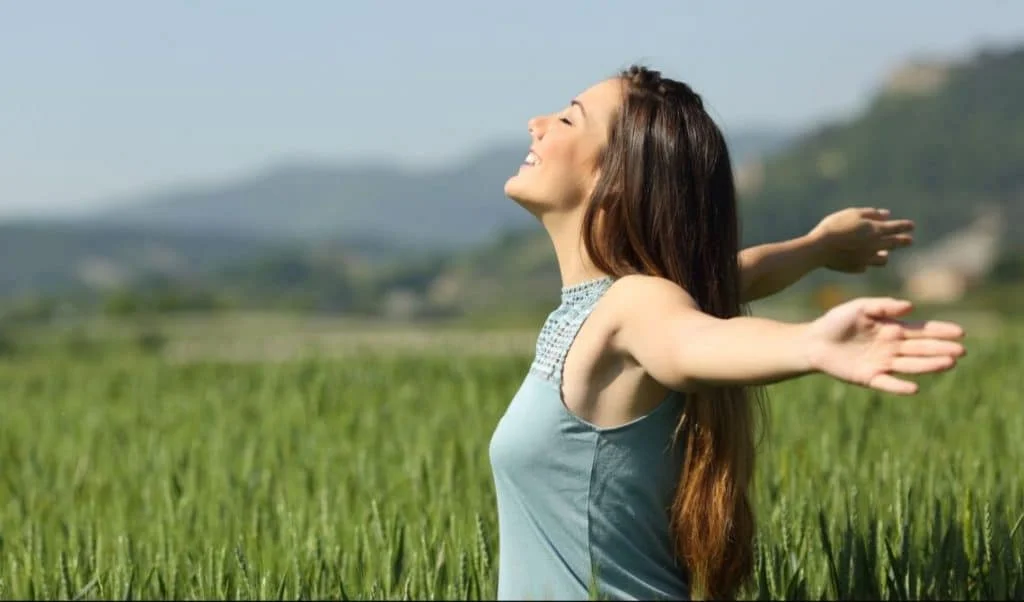 As the popularity of vaginal rejuvenation continues to rise, many women are choosing to have cosmetic gynaecology procedures, including hoodectomy surgery to regain their self-confidence and optimise sexual health. A hoodectomy is also known as a clitoral hood reduction and can correct several areas of concern for women by removing excess redundant tissue surrounding the clitoris. This helps to improve the functioning of the clitoris with an associated increase in sexual stimulation and arousal.
What is the clitoral hood?
The clitoral hood is the specialised area of skin and soft tissue, which is found at the uppermost part of the vulval area. It is located above the labia minora and provides a protective covering for the clitoris. The tissue folds surround the clitoris, including both the shaft and tip.
There are over 15,000 nerve endings found in the clitoris. The clitoral hood prevents excessive stimulation during everyday activities and prevents the continual rubbing of the area, which may result in skin irritation. As part of sexual arousal, the clitoris becomes swollen and engorged, and the hood retracts to expose a more significant portion of the clitoris during sexual activity. As with the labia, there are a wide variety of different sizes and shapes of the clitoral hood. Therefore, there is a wide spectrum of normality; what can be considered normal in one woman may be regarded as excessively prominent in another.
RELATED: Does sex cause elongated labia?
Am I suitable for Hoodectomy?
A hoodectomy or clitoral hood reduction is designed to alter the appearance of the clitoral hood surgically. Although the clitoral hood is intended to cover the clitoris in the non-aroused state, an excessively large clitoral hood may only partially retract, leading to reduced sexual stimulation and reduced ability to achieve an orgasm.
The appearance of the clitoral hood can be improved in women who are unhappy with its appearance or functioning. Clitoral hood surgery is commonly combined with labiaplasty. Labiaplasty, also known as labia reduction surgery, is designed to surgically alter the size and shape of the labia minora or labia majora. Excessively large labia, also known as labial hypertrophy, can be a source of aesthetic concern for many women and may even interfere with sexual intercourse, leading to significant pain and discomfort. The clitoral hood is an extension of the upper part of the labia minora, and the overall appearance of both structures can be improved with a combined labiaplasty and hoodectomy procedure. Clitoral hood reduction surgery can be beneficial for women of all ages, from those in their early twenties to those approaching menopause and beyond.
RELATED: What is labia reduction?
What happens before clitoral hood surgery?
Clitoral hood reduction surgery must be performed by an expert surgeon familiar with the anatomy and function of the female genitalia. Knowing what to expect from the procedure can be facilitated by having a comprehensive understanding of what happens before, during and after the procedure.
The first step is to have a detailed consultation with an expert cosmetic gynaecologist at Centre for Surgery in London. Hoodectomy is a delicate surgical procedure requiring the utmost surgical skills and precision. Planning for clitoral hood reduction is based on understanding your exact needs and preferences, and this is established during the consultation. A consultation is ideal for discussing the critical issues you want to learn more about. The surgeon will then perform a physical examination of your labia and clitoral hood region, followed by creating a treatment plan. Alternative treatments may be discussed, which may be beneficial to help you achieve optimal cosmetic results. Once you have decided to proceed with hoodectomy surgery, you will be sent a comprehensive information pack which details preoperative and postoperative care instructions for you to read and understand before your procedure.
What does hoodectomy surgery involve?
Clitoral hood reduction surgery is a straightforward surgical procedure carried out as an outpatient, which means you can go home later the same day and recover in the comfort of your own home. Most hoodectomy procedures involve a local anaesthetic only, although you will have the choice of a general anaesthetic if you prefer. The procedure takes up to 60 minutes to carry out, although the duration may take longer if combined with a labiaplasty.
A local anaesthetic is suitable for the majority of women and does not involve any potential risks associated with a general anaesthetic. Once the surgeon has injected local anaesthetic into and around the clitoral hood, horizontal incisions will be made to reduce the size and protrusion of the clitoral hood surgically. The precise surgical technique used will depend on your goals for treatment. Once the desired amount of excess tissue has been removed, the wounds will be closed with dissolvable stitches, followed by applying a sterile dressing.
What does hoodectomy recovery involve?
Immediately after the clitoral hood reduction surgery, recovery usually takes 48 to 72 hours. You should avoid any movements or activities that apply pressure or potentially irritate the area of surgery. Try to take it easy during the first week after surgery and avoid strenuous activities, including going to the gym. This will help ensure good healing and reduce the risk of complications.
Our postoperative nursing team will be available 24/7 to answer any questions or concerns you may have, including how to clean the windows and look after your incisions. You will be prescribed painkiller medication for you to take by your surgeon. Any discomfort is easily controlled with regular medicines taken for the first 3 to 5 days. Your surgeon is always available for any concerns you may have in the postoperative phase.
Full recovery after clitoral hood reduction requires six weeks. Any significant physical contact should be avoided for at least four weeks. You should begin seeing your hoodectomy procedure's final results in approximately four weeks.
Why Choose Centre for Surgery for Your Hoodectomy?
When it comes to delicate procedures like a hoodectomy, you want to be in the most capable hands possible. At Centre for Surgery, we pride ourselves on providing patient-focused care, utilising advanced techniques, and offering personalised treatment plans for each individual.
Experience and Expertise
Our team of surgeons are not only highly qualified but also extensively experienced in performing hoodectomy procedures. Our clinic employs state-of-the-art technology and adheres to the highest standards of medical practice.
Comprehensive Consultation
A comprehensive consultation is an integral part of our process, where we listen to your needs, assess your case thoroughly and guide you through your options. We believe in empowering our patients with knowledge so that they can make well-informed decisions about their healthcare.
Finance Options
We understand that financing a surgical procedure can be a concern, which is why we offer flexible finance options, including 0% APR with Chrysalis Finance. To know more, visit our Finance Options page.
Additional Resources
For further insights, our Plastic Surgery Blog provides valuable information on a range of topics. You can also explore our Clinic FAQs to address any additional queries you may have.
Testimonials
Patient A: "My experience at Centre for Surgery was nothing short of amazing. The staff were incredibly supportive and the surgeon was skilled beyond words. I couldn't be happier with my results."
Patient B: "From the initial consultation to the post-operative care, I felt I was in the best hands. Centre for Surgery exceeded my expectations, and I can confidently say it changed my life for the better."
Patient C: "Having my hoodectomy at Centre for Surgery was one of the best decisions I've ever made. The procedure was smooth, and the care I received was exceptional."
Location
We are conveniently located at 95-97 Baker Street, London. To learn more about our Baker Street clinic, you can visit our Baker Street Clinic link.
For booking a consultation or more information, feel free to:
To know more about why Centre for Surgery stands out, visit our About Us page.
We look forward to helping you on your journey to a more confident you.