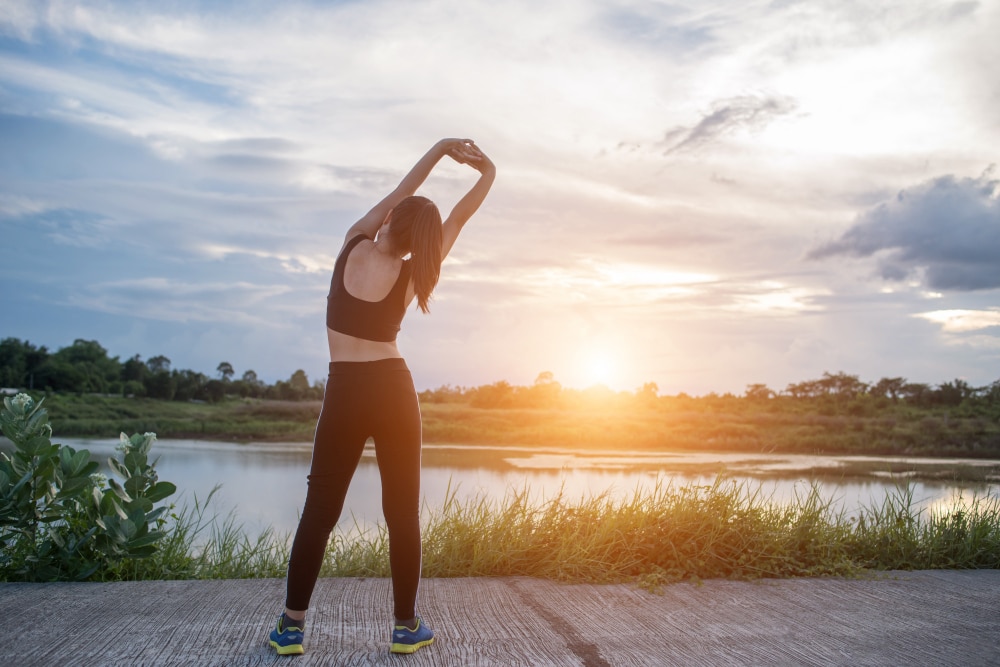 Exercising After Breast Augmention
Breast augmentation can produce a significant boost in self-confidence and emotional well-being. Happy patients often retain the ability to show off their new look when in the gym or on the beach. Despite the impressive cosmetic results of breast augmentation, it should always be remembered that breast augmentation is a surgical procedure, and having a smooth recovery means avoiding certain types of exercise until your surgeon says it is safe to resume. Here we discuss top tips about exercising after breast augmentation surgery.
RELATED: How long is breast augmentation recovery?
Understanding Post-Surgery Exercise: When Can You Get Moving After a Breast Augmentation?
Getting a breast augmentation is a significant decision, and naturally, you'll be eager to get back to your regular activities. But when exactly is the right time to lace up those trainers and hit the gym again?
The Science Behind Rest and Movement:
Lots of research shows that moving a little bit after your surgery can be really beneficial. Think of it like a car – if you leave it parked for too long, it might not start up right away. Your body is similar. Gentle movement helps get your blood pumping, which can speed up your recovery.
Why's that? Well, when blood flows better, it does loads of good stuff. It helps the surgery area heal faster, keeps dangerous blood clots from forming, and delivers essential nutrients and helpful immune cells to the area that's healing.
But, a word of caution:
Going too hard too soon with exercises, especially those that strain your chest muscles, can throw a spanner in the works. If these muscles get jostled around too much, your new implants could shift. And you certainly don't want lopsided results after investing in a breast augmentation!
Advice from Centre for Surgery Experts:
The skilled surgeons at Centre for Surgery have a simple guideline for patients: Start slow. Within the first two days after your surgery, it's good to be on your feet, even if it's just a little wander around your living room. If you're feeling up to it, consider a gentle stroll outside in that first week. Remember, fresh air can do wonders! But while you're out and about, always keep an eye on those incision sites. They're like delicate little gardens that need care. Keep them clean and dry to keep infections away and ensure they heal nicely.
So, while you might be keen to get back into your fitness routine, remember that patience is key. Every step you take, literally and figuratively, brings you closer to a full and healthy recovery.
Go slow for the first few days
Breast augmentation is an invasive surgical procedure; we recommend taking it easy for the first few days. When you move around at home, be extra careful and avoid too much physical exertion. Gentle moving around, even to the bathroom and back, is sufficient exertion at this stage. After five days, try to maintain your blood circulation and optimise healing with slow and leisurely walks outside the home. It's essential to maintain a balance; we would also advise against being immobile and not moving at all. Breast augmentation surgery has a minimal risk of causing deep vein thrombosis. You can minimise the risk of deep vein thrombosis or blood clots in the legs by keeping reasonably mobile to maintain blood flow.
RELATED: Is breast augmentation painful?
Gentle exercise can be restarted after one to two weeks
As the early part of healing after breast augmentation passes, you may carry out low-intensity cardiovascular exercises such as longer walks. You should avoid walking outside when it is very hot to prevent excessive perspiration or raising your heart rate excessively. This can adversely affect healing. Gentle exercises will help keep your muscles well conditioned so that it should be much easier when you resume moderate exercises.
Moderate exercise is allowed after two weeks
When we say moderate exercise, we are talking about using stationary bikes on low settings or longer walks. Low-impact cardiovascular exercises, which should be no more than half of your average pace are recommended. Although you may be allowed to do specific leg exercises, we advise against carrying out any upper-body exercise that may affect healing.
Exercise can be gradually increased in intensity after four weeks
Your surgeon will review you six weeks after your procedure. Your healing will be assessed, and depending on the outcome of the assessment, you may be allowed to add upper-body workouts to your exercise routines. We would still advise against chest exercises during the first six weeks after surgery. You may be allowed to increase the intensity of your lower body workouts.
Full exercise can be carried out after six weeks
Once your surgeon has cleared you, you may return to your regular exercise routines, including both lower and upper body exercises. High-intensity cardiovascular workouts may also be allowed. It should be remembered that we all heal at different rates, depending on any coexisting medical conditions that may slow down healing, such as diabetes or if you are a smoker. Always listen to your body; if you experience sudden pain or discomfort, you should immediately stop exercising and seek medical attention.
Try not to do too much too soon
Breast augmentation is most commonly performed on women in their 20s who may be physically active in their everyday lives. Therefore, it is understandable to want to return to your normal activities as soon as possible after surgery. A note of caution as advised, doing too much too soon may increase the risk of complications after breast augmentation.
The underlying issue related to breast augmentation healing is avoiding too much chest muscle activity during the early recovery period. Carrying out vigorous exercise too early after breast augmentation may result in problems with implant position or may increase the risk of prominent scarring. In rare cases, patients may cause their stitches to tear, resulting in significant bleeding. Revision surgery may be required for patients who experience significant bleeding after surgery resulting in a breast haematoma or collection of blood surrounding the implants from too much physical activity.
We would advise against carrying out the following activities until a minimum of six weeks after breast augmentation:
Lifting heavy objects, including young children
Lifting any weight more than 5 kg
Push-ups and pull-ups
Upper body weight lifting such as benchpress
Deadlifts
Certain types of yoga and Pilates
Jogging or swimming
Using cross trainers or rowing machines
Always wear the prescribed postoperative breast garment after your breast enlargement procedure. This postoperative bra is designed to stabilise the position of your implants to help reduce pain and discomfort and promote fast healing and recovery.
What Can Influence Your Recovery and Return to Exercise After Breast Augmentation?
When you've undergone breast augmentation, it's natural to want to bounce back to your daily activities and workouts as soon as possible. But, recovery isn't a one-size-fits-all journey. Various elements play into how fast and smoothly you heal, and when you can hit the gym again. Let's delve deeper into these factors:
Size of Your Implants: Bigger implants might mean a bit more trauma to the tissues and could require a longer healing period. They may also place more strain on your muscles and skin initially.
Incision Site and Size: Depending on where and how big your incision is, it can influence your healing. Larger or more sensitive sites might need a longer downtime.
Type of Breast Implant: Whether you went for silicone or saline, or perhaps a textured or smooth surface, can make a difference in your recovery.
Your Overall Health: A fit and healthy body tends to recover more quickly. Think of it as having a strong foundation before building a house – everything's more stable and resilient.
Skin Condition: Skin that's elastic and healthy might adapt more smoothly to the new implants, while thinner or less elastic skin might need a bit more time and care.
Nutrition: Your body's like an engine – it runs better on good fuel. Proper nutrition can speed up the healing process, while a poor diet might slow it down.
Your Pre-Surgery Fitness Level: If you've been active and maintained a regular exercise routine before surgery, your body might bounce back a bit quicker. It's familiar with movement and strain.
Smoking Habits: Smoking isn't a friend of recovery. It slows down the healing process because it reduces blood flow, making it harder for your body to repair itself.
Given these factors, it's crucial to remember that everyone's recovery journey is unique. While guidelines and averages are helpful, it's essential to listen to your body and consult with your surgeon to make sure you're on the right track. After all, the aim is to enjoy your new look and get back to your routines safely and confidently.
Always listen to your body and follow your surgeon's instructions
Healing after breast augmentation varies between patients. Activity levels also vary from being sedentary to being highly active. Both of these factors will determine how much you can safely carry out during Breast augmentation recovery. If at any time you experience pain or discomfort during exercise, you should immediately stop what you are doing and speak to our postoperative nursing team for further advice. You should consult with your surgeon about your levels of physical activity, and a customised plan can be designed for you to help you remain as reasonably physically active as possible.
RELATED: What to expect after a breast augmentation
Exercising after Breast Augmentation FAQs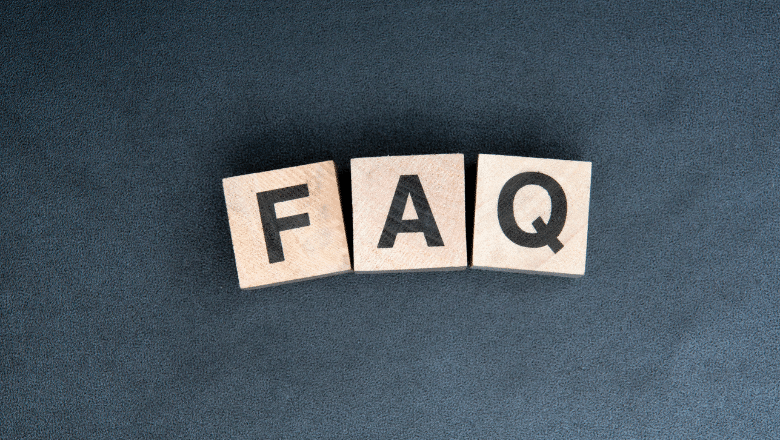 When should I stop exercising?
If after your breast augmentation surgery you experience any of the following, it's best to hit the pause button on your workouts and seek medical advice:
Blood oozing from where the surgery was done.
Your wounds are taking longer than expected to heal.
Trouble catching your breath.
A feeling of numbness.
Running a fever.
Build-up of liquid near your surgical spots.
Your breasts looking uneven after a workout.
Sudden, intense pain in your breasts.
Your surgical cut seems to have reopened.
Developing a rash or itchiness around the breasts.
Signs of infection, like pus, from the surgical area.
Excessive swelling and bruising.
Which exercises should I be wary of?
For the first few months after your surgery, there are some exercises that might not be the best for your recovery. Unless your surgeon gives you a green light, try to avoid:
Bench presses.
Activities that involve a lot of bouncing or jumping around.
Lifting very heavy things.
Pull-ups and push-ups.
Doing squats while holding a barbell.
Yoga poses that really stretch your chest area.
How long before my implants find their perfect spot?
After getting your new implants, you'll notice them shifting and settling over time. This is often called the "drop and fluff" phase. Essentially, the implants are finding a comfortable spot to rest in. This typically happens within a few weeks but can take up to a few months for them to sit just right. By the end of three months, you'll likely notice the lower part of your breasts looking fuller and having a more rounded appearance.
How much time until my chest feels relaxed post-surgery?
Post-operation, your chest will feel quite tight. This can push your implant closer to your ribs, giving a tight sensation. Usually, within 2 months, the swelling will go down, and your chest muscles will begin to feel more relaxed. However, it might be up to 6 months before everything feels totally settled and you see the final result of your surgery.
Will gaining weight change the look of my implants?
While your implants won't change in size if you put on weight, how your breasts look might. If you gain a significant amount of weight, it can cause your implants to shift, potentially affecting the overall appearance, symmetry, and feel of your breasts. To keep your breasts looking their best, it's a good idea to maintain a steady weight. This can be helped by a balanced diet and regular exercise tailored to your recovery.
Book a London breast augmentation consultation today
Once you have decided to proceed with breast augmentation, please contact us on 020 7993 4849 or complete the contact form below to start your journey towards achieving your dream look. Our state-of-the-art Baker Street clinic in London is a specialist centre for all types of cosmetic breast surgery, including breast augmentation.