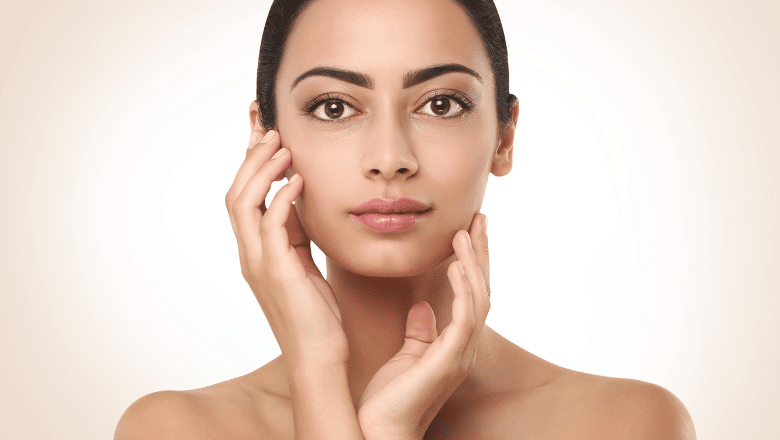 When people begin exploring potential treatment options for signs of facial ageing, most will be familiar with facelift surgery. Facial rejuvenation treatments span a wide variety of different procedures with differing levels of invasiveness depending on the extent of anti-ageing correction required. Treatments can now be precisely customised to the unique anatomy and bone structure of a person's face to target specific areas of concern with either subtle enhancements or dramatic changes.
RELATED: What are the signs of ageing in the face over time?
Cosmetic treatments focused on the upper part of the face can be used either singly or in combination, depending on the needs and desires of the patient. We recommend having an in-person consultation with a specialist plastic surgeon for a detailed clinical assessment. The most appropriate treatment or combination of treatments will be recommended to help you achieve your treatment goals.
RELATED: What lifestyle factors can affect signs of ageing on your face?
We would always recommend carrying out plenty of research about procedures you may be interested in, which will allow you to formulate a list of questions for you to ask at your consultation. When researching treatments to rejuvenate the upper part of the face, the options include blepharoplasty, brow lift surgery or a non-surgical brow lift with botulinum toxin.
RELATED: What is facial cosmetic surgery?
How does the brow area change with the ageing process?
The body's stores of collagen and elastin gradually deplete with the continued passage of time. Collagen and elastin are essential building blocks of healthy and firm skin. The formation of lines and wrinkles increases as collagen and elastin production decreases. The effect of this is most striking in the face, where skin laxity begins to develop associated with a drooping in soft tissues, including the brow region, where ageing can lead to the formation of unsightly-looking skin folds. Changes in the shape of the eyebrow also occur with a drop in height of the outer third of the eyebrow, which is one of the most characteristic features of facial ageing. 
The most effective means of correcting these age-related changes affecting the brow is a surgical brow lift. Brow lift surgery involves repositioning the skin and underlying soft tissues to a higher position that results in an improvement in the appearance of the brow. 
With continued ageing, loose skin can develop under the eye itself. In addition to developing laxity of the eyelids, the development of skin laxity is amplified by the descent of the lower eyebrow. To correct this, it will be necessary to combine a surgical browlift with an upper eyelid blepharoplasty.
Browlift surgery is known for being a highly effective facial rejuvenation procedure with excellent levels of patient satisfaction. However, the natural ageing process will continue, and you may require a further touchup procedure in the future or undergo a series of non-surgical brow lift treatments with botulinum toxin type A to help maintain the results of your brow rejuvenation procedure over time. 
What is a brow lift?
Brow lift surgery, also known as a forehead lift, is a surgical procedure designed to tighten skin and soft tissue in the upper part of the face and forehead to create a lifted brow and smoothen out forehead lines and wrinkles. The choice of technique chosen depends on the extent of surgical correction and includes the lateral brow lift and endoscopic brow lift. Patients can achieve a refreshed and youthful appearance with a smoother-looking forehead.
RELATED: Benefits of Brow Lift Surgery
If you are more concerned about sagging skin and prominent forehead lines, a forehead lift could be the ideal solution. The procedure is particularly effective for patients who have a naturally low brow which may cause them to have a permanently angry appearance. Patients who have eyebrows at a higher level may not be ideal patience, as brow surgery could lead to unnatural-looking results and may cause a patient to have a permanently startled look. A consultation is an ideal foundation to establish the most appropriate treatment after your doctor has performed a thorough physical examination.
RELATED: How much does a brow lift cost?
A surgical brow lift can produce significant results and yet be natural looking when performed by an experienced surgeon. Unlike nonsurgical treatments, the results of the surgery can last many years, although your face will continue to be subject to the natural ageing process over time. However, brow lift surgery will correct the position of your brow so that patients can look younger for much longer.
Eyelid lift vs Brow Lift
Eyelid surgery, also known as an eyelid lift or blepharoplasty, is suitable for tightening skin located below the eyebrow. An eyebrow lift is more suitable for treating the area above the eyebrow. Blepharoplasty surgery can treat both the upper and lower eyelids and help to get rid of droopy eyelids or sagging eyelids and eliminate puffy under eye bags. Blepharoplasty is highly effective for producing a refreshed and vibrant look.
Most patients who consider having eyelid surgery are usually aged 40 and over and would like to address signs of facial ageing caused by the natural ageing process. Some patients may be significantly younger and are more interested in correcting drooping eyelids impairing vision or baggy eyelids, which may have a genetic link. Eyelid surgery can produce significant anti-ageing effects through the removal of excess skin and fat with the tightening of the underlying muscles. This helps create firmer and tighter eyelids, eliminating a tired or fatigued look. For patients looking for comprehensive upper facial rejuvenation, a blepharoplasty can be combined with a brow lift in the same procedure for synergistic effects, which either procedure cannot achieve on its own.
Non-surgical Brow Lift
Botulinum toxin is a muscle relaxant commonly used to smooth out fine lines and wrinkles in the upper third of the face. Botulinum toxin is carefully injected using microneedles into targeted areas of the brow muscle to reduce the appearance of fine lines and wrinkles whilst simultaneously acting to weaken the muscles which cause the brow to descend.     
RELATED: What is a Brow Lift?
The injections are straightforward and safe to perform when carried out by an experienced injector. Botulinum toxin type A is also used in the periocular area and for the crow's feet. The treatment takes approximately 30 minutes to carry out, and there is no period of downtime required after the treatment. This means you can commence your normal activities of daily living after leaving the clinic. The effects of wrinkle-relaxing injections do not last forever, and you will require further top-up treatment every 3 to 4 months to maintain the results.
In addition to botulinum toxin type A, dermal fillers can address deeper lines and enhance volume if required. Dermal filler treatment is equally quick to perform and complements botulinum toxin type A treatment perfectly. The net result is youthful-looking facial skin leading one to look often many years younger than they actually are. 
AccuTite is a minimally invasive radiofrequency treatment that delivers focused RF energy beneath the skin to induce the fibroblasts to produce collagen and elastin, leading to an increase in dermal thickness and producing a subtle brow lifting effect. This leads to an improvement in skin quality and skin tightness. With the improvement in skin tightness, there is a secondary beneficial effect of lifting the brow as part of the wound healing response, and this effect continues to improve over 3 to 6 months after AccuTite treatment.
For patients interested in having a non-surgical browlift with wrinkle relaxing injections or AccuTite, we would advise you to get in touch with one of our experienced patient care coordinators to arrange a complimentary consultation with an expert practitioner to determine if a non-surgical browlift is appropriate for you. 
Why choose Centre for Surgery?
Centre for Surgery is the leading cosmetic surgery clinic in London and is renowned for expertise in the full range of facial rejuvenation treatments, from non-invasive wrinkle relaxing injections to blepharoplasty and brow lift surgery. If you are unsure about the most appropriate treatment option for you, book to see us today for a detailed face-to-face consultation with an expert consultant plastic surgeon. Call us on 020 7993 4849 or complete the contact form below, and one of our friendly and knowledgeable patient coordinators will be in contact to arrange a consultation.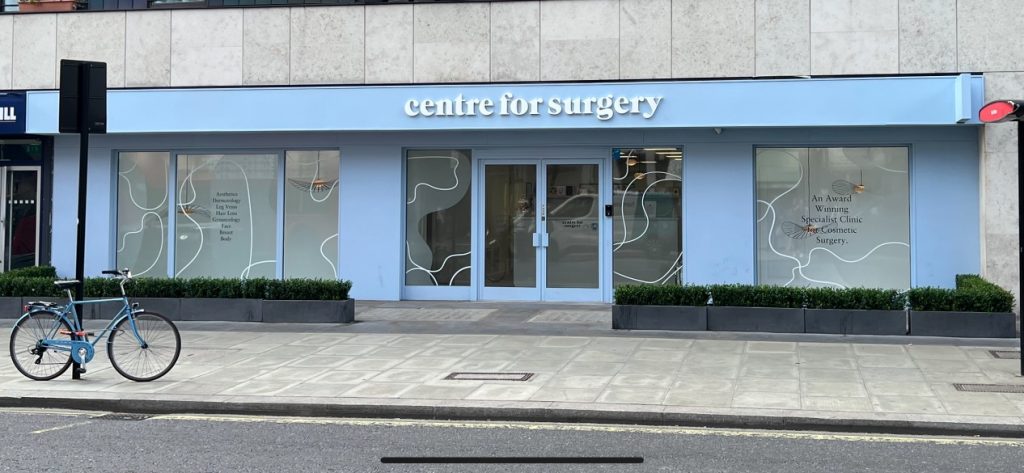 Amazing from start to finish, the communication was the main thing was fully informed and looked after, on the day of my breast augmentation, the staff were fab and made me feel at ease through out the whole process. Thank you so much.
Mohammed Farid
18/11/2021
I've had such a great experience with excellent advice, care and attention and surgical treatment (gynaecomastia) - I can fully endorse the treatment I have received from Centre for Surgery with absolutely no qualms at all. Brilliant in every way - thank you all so much.
Caroline Thorpe
14/11/2021
Very pleased with my whole experience of having a procedure. Was so nervous about getting treatment and i was reassured and felt so comfortable throughout thanks to the amazing nurses. I definitely made the right decision to have breast augmentation at centre for surgery with dr erel.
Melissa Briggs
08/11/2021
So glad I went with centre for surgery, the whole process went very smoothly from the consultations down to the actual day of the procedure. I was so nervous on the day but the whole team put me at ease and I'm happy with my results as I feel a lot more comfortable wearing certain clothes now. My surgeon was Alberto Di Giuseppe who performed a breast Augmentation on me, and I would definitely recommend as he was very clear on what the outcome of the surgery would be and which size would look the best for my frame.
Couldn't be happier with Dr Tillo work,i had my breast surgery one week ago and so happy with the results so far,all the staff are extremely nice and very supportive,i would definitely recommend their services,thank so much
From start to the finish everything was perfect for tummy tuck surgery. All staff is very friendly and the aftercare has been good. The Doctor and the nurse team was fantastic. I'm so happy...result is amazing. Thank you!!!
This was overall a great experience, all the staff at Centre for Surgery were friendly and put me at ease. It is a nerve wracking thing to go through an op but the staff were so nice. Mr Ertan has got a great team around him. On the day of the operation everything went smoothly to plan, there was no delay or holdups, I had another consultation with Mr Ertan who confirmed what was going to be done and that I was still happy to proceed. I was prepped for the procedure, I met with the anaesthetist who again was really nice and put me at ease explaining his role. After the procedure I woke up with the nurse by my side making sure I was OK and checking on me, I was able to stay in the clinic until I was ready to leave and was not rushed at all. I was well looked after from the start to the point when I was discharged. Post operation I was staying at a local hotel it was so close there was no point in even getting a taxi and I was able to walk back where my partner was waiting for me. I was expecting a lot of bruising to both my eyes but there was very little if any by the time the cast came off after 7 days, I am now at the two week post operation point and it is healing well with no outwardly visible bruising or scaring. The next milestone is a checkup at the 6 week point with my surgeon. If you're thinking of having something like this done I would highly recommend getting in touch with Centre for Surgery.
The staff at Centre for Surgery were very kind and accommodating. They answered any questions I had about the procedure and were constantly checking up on me. A special thank you to Christina for all her support throughout.
I would just like to state the quality of care received from the nurses at Centre for Surgery was beyond the highest level. Sophie takes her patient care to another level beyond words. She always puts me at ease. She is there for me even at awkward hours just when I mostly needed reassurance and she is one of the most compassionate nurses I have come across and demonstrates her passion naturally for caring for others. She totally deserves recognition at its finest and thank you for always being there for me. 😍