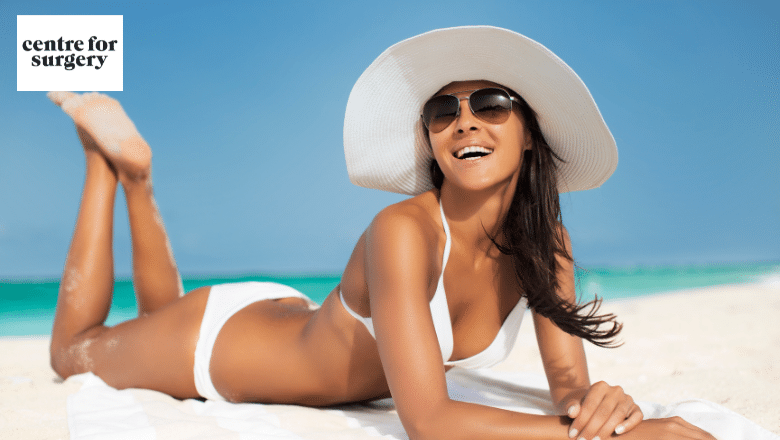 There are certain considerations which people often take into account when planning their plastic surgery procedure, or they may have had cosmetic surgery and are keen to know how soon they can travel after surgery. Cosmetic surgery can be a truly life-changing experience, not only in terms of the enhancement of physical appearance but also a significant boost in self-confidence, which helps people to feel much better about themselves, when in everyday social situations.
You may be super keen to have a relaxing holiday after certain procedures, including breast augmentation, liposuction, Brazilian butt lift, or a mummy makeover. Other people may wish to attend a major event and want to know when it is safe to travel after cosmetic surgery.
We regularly treat patients from other parts of the UK, having heard about our fantastic reputation, and they often wonder when it is safe to fly back home after surgery. Here we present all the essential information you need to know about travelling after cosmetic surgery.
Travelling by car, train or plane
As a general rule, following any type of surgery, we would advise anyone not to travel too soon after surgery. Cosmetic surgery is a significant undertaking, and it is important to give the body the time it needs to adequately heal before you return to your normal daily activities or restart going to the gym. We would advise against travelling for as long as possible, or at least until your incisions have fully healed. Having said this, we understand that every patient's individual circumstances are slightly different.
How soon you can travel after surgery will be determined by several factors, including the type of surgery you have had and the method of transport you intend to use after surgery. If you plan to travel by aeroplane, we advise against travelling by air until a minimum of four weeks after surgery. This assumes that your surgery went well with no complications and you are healing as intended, which is assessed by attending your postoperative appointments.
If you plan to travel by car or train, it may be possible in certain cases to use these methods of transport slightly earlier after surgery if you have had some form of breast surgery, such as breast augmentation. However, if you have had major body contouring surgery, such as a Brazilian butt lift, you will be advised to avoid sitting on your buttocks for prolonged periods of time to avoid affecting the surgical results. In this case, you may need to wait a minimum of four weeks before travelling again.
There are several standardised recommendations for a wide range of procedures, and your plastic surgeon will be able to give you customised recommendations after they have assessed you at an in-person postoperative review. Although we generally say it is okay to travel four weeks after surgery, your surgeon may advise you against travelling for a longer period depending on the type of surgery you have had and your individual circumstances. Always listen to your surgeon's advice to help you get the best possible results.
How soon can I travel after surgery?
If you have been planning a beach holiday after surgery, there are several considerations to think about beforehand. You should avoid swimming in pools after surgery, although swimming in the ocean may be allowed after four weeks. If you plan to travel to a sunny location, make sure to cover the surgical sites fully. You should avoid direct exposure of the incisions to sunlight, as there is a risk of excessive scarring and possible hyperpigmentation if you fail to do so.
If you are planning a spa retreat, avoid booking a getaway until a minimum of eight weeks after surgery. Your surgeon will advise against saunas, steam rooms, Jacuzzis, tanning beds and swimming pools for a minimum of eight weeks after surgery to minimise the risk of an infection developing.
Travelling abroad for cosmetic surgery
It is perfectly normal for patients to spend time researching the best Surgeon to carry out their procedure. In some cases, patients may find they have to travel far away from home for cosmetic surgery. This could be to a different part of the UK or even abroad to locations such as Turkey. Our recommendation is to always consider having surgery locally and as close to home as possible. We recommend this because it is important to receive proactive medical care throughout your patient journey, and this is particularly important during the early postoperative period. Complications may go undetected if you fail to have regular postoperative checkups. This may increase the risk of receiving substandard results.
RELATED: Why do people choose to have liposuction abroad?
Having the same surgeon monitor your care from start to finish is best as they have a comprehensive understanding of the procedure undertaken and your healing and recovery progress. You will be able to receive the best care and are more likely to achieve a smooth recovery with minimal risk of complications by choosing to have your surgery as close to home as possible.
RELATED: Risks of Cosmetic Surgery abroad
Why choose Centre for Surgery?
Centre for Surgery is the leading cosmetic surgery clinic in London and is home to some of the best consultant plastic surgeons in the UK. Our state-of-the-art Baker Street clinic is conveniently located in Marylebone in the heart of London. Call us today to schedule an in-person consultation at 020 7993 4849 or complete the contact form below. Our friendly and knowledgeable patient coordinators will act as your personal point of contact throughout your journey with us at Centre for Surgery.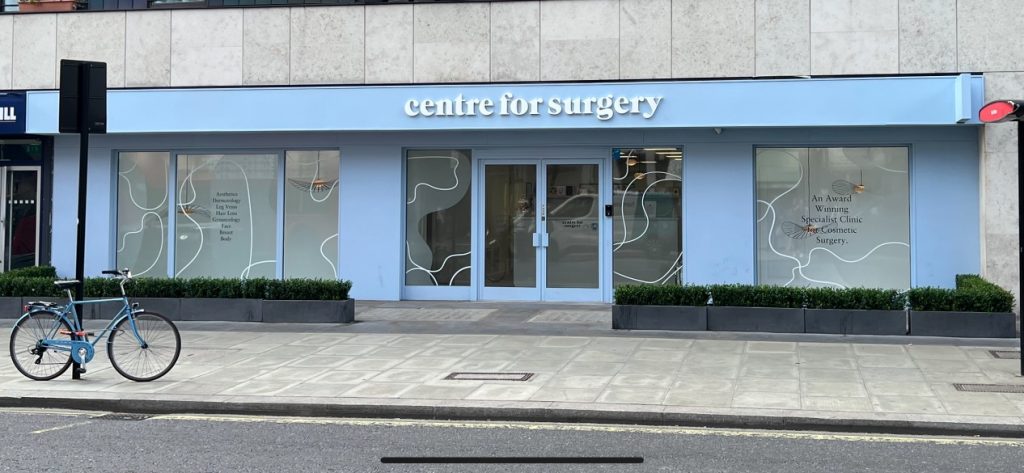 Amazing from start to finish, the communication was the main thing was fully informed and looked after, on the day of my breast augmentation, the staff were fab and made me feel at ease through out the whole process. Thank you so much.
Mohammed Farid
18/11/2021
I've had such a great experience with excellent advice, care and attention and surgical treatment (gynaecomastia) - I can fully endorse the treatment I have received from Centre for Surgery with absolutely no qualms at all. Brilliant in every way - thank you all so much.
Caroline Thorpe
14/11/2021
Very pleased with my whole experience of having a procedure. Was so nervous about getting treatment and i was reassured and felt so comfortable throughout thanks to the amazing nurses. I definitely made the right decision to have breast augmentation at centre for surgery with dr erel.
Melissa Briggs
08/11/2021
So glad I went with centre for surgery, the whole process went very smoothly from the consultations down to the actual day of the procedure. I was so nervous on the day but the whole team put me at ease and I'm happy with my results as I feel a lot more comfortable wearing certain clothes now. My surgeon was Alberto Di Giuseppe who performed a breast Augmentation on me, and I would definitely recommend as he was very clear on what the outcome of the surgery would be and which size would look the best for my frame.
Couldn't be happier with Dr Tillo work,i had my breast surgery one week ago and so happy with the results so far,all the staff are extremely nice and very supportive,i would definitely recommend their services,thank so much
From start to the finish everything was perfect for tummy tuck surgery. All staff is very friendly and the aftercare has been good. The Doctor and the nurse team was fantastic. I'm so happy...result is amazing. Thank you!!!
This was overall a great experience, all the staff at Centre for Surgery were friendly and put me at ease. It is a nerve wracking thing to go through an op but the staff were so nice. Mr Ertan has got a great team around him. On the day of the operation everything went smoothly to plan, there was no delay or holdups, I had another consultation with Mr Ertan who confirmed what was going to be done and that I was still happy to proceed. I was prepped for the procedure, I met with the anaesthetist who again was really nice and put me at ease explaining his role. After the procedure I woke up with the nurse by my side making sure I was OK and checking on me, I was able to stay in the clinic until I was ready to leave and was not rushed at all. I was well looked after from the start to the point when I was discharged. Post operation I was staying at a local hotel it was so close there was no point in even getting a taxi and I was able to walk back where my partner was waiting for me. I was expecting a lot of bruising to both my eyes but there was very little if any by the time the cast came off after 7 days, I am now at the two week post operation point and it is healing well with no outwardly visible bruising or scaring. The next milestone is a checkup at the 6 week point with my surgeon. If you're thinking of having something like this done I would highly recommend getting in touch with Centre for Surgery.
The staff at Centre for Surgery were very kind and accommodating. They answered any questions I had about the procedure and were constantly checking up on me. A special thank you to Christina for all her support throughout.
I would just like to state the quality of care received from the nurses at Centre for Surgery was beyond the highest level. Sophie takes her patient care to another level beyond words. She always puts me at ease. She is there for me even at awkward hours just when I mostly needed reassurance and she is one of the most compassionate nurses I have come across and demonstrates her passion naturally for caring for others. She totally deserves recognition at its finest and thank you for always being there for me. 😍