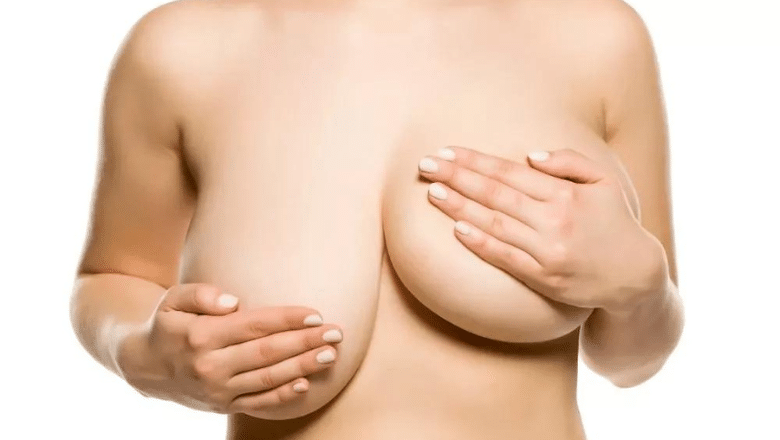 Many women in the UK and all over the world have breasts that are not exactly the same size, shape, or position. This is known as breast asymmetry, and it's actually quite common. If you're wondering why this happens and what can be done about it, you're not alone. In this article, we're going to delve into the topic of uneven breasts, why it's important to be aware of it, and what treatment options are available to make your breasts more symmetrical.
What is Breast Asymmetry?
Breast asymmetry is a term used to describe when a woman's breasts aren't identical in terms of size, shape, or their position on the chest. For some women, this unevenness is rather obvious, with one breast visibly larger than the other. In other cases, the shape of each breast might differ, where one appears more rounded while the other might be more elongated or tapered. Even the position of the breasts on the chest wall can be different; you might notice that one breast sits higher or lower than its counterpart.
While it's completely normal for breasts to be slightly asymmetrical, there are instances where the differences are more pronounced and could be a concern. It's these significant imbalances that might make a woman consider treatment options to achieve greater symmetry.
If you find that the unevenness in your breasts is bothering you, it's crucial to consult with a qualified plastic surgeon at Centre for Surgery. Our surgeons can offer expert advice and guide you through the available treatment options tailored to your specific needs, ensuring that you achieve the most natural-looking and comfortable results possible.
What Causes Asymmetrical Breasts?
There are a variety of factors that can contribute to uneven breasts. Understanding these causes can help you make informed decisions about whether and how to seek treatment. Here are some of the main factors that can lead to breast asymmetry:
Developmental Factors:
Genetic Factors: Your genes can play a role in determining your breast size, shape, and positioning, potentially causing some natural asymmetry.
Uneven Growth During Puberty: It's quite common for breasts to grow at different rates during puberty, and sometimes this results in breasts that are different sizes or shapes, which can continue into adulthood.
Life Events and Hormonal Factors:
Significant Weight Changes: Gaining or losing a lot of weight can change the volume of your breasts and could result in them becoming uneven.
Ovulation and Hormonal Fluctuations: Changes in hormone levels during your menstrual cycle can temporarily affect breast size and even tenderness, although these changes are usually temporary.
Pregnancy and Breastfeeding: The hormonal changes associated with pregnancy and lactation can temporarily alter the size and shape of your breasts, possibly causing them to become asymmetrical.
Medical Conditions:
Tubular Breasts or Breast Hypoplasia: This condition causes the breasts to be underdeveloped, leading to a narrow and elongated shape. It happens due to a lack of sufficient glandular tissue, which limits the volume and projection of the breasts, causing noticeable unevenness.
Poland Syndrome: This is a rare condition where one of the chest muscles doesn't fully develop, causing noticeable differences between the two breasts.
Amastia: This refers to conditions that impact the normal development of breast tissue, the areola, or the nipple.
Juvenile Hypertrophy: This condition leads to extreme growth in one breast during adolescence, creating a large size difference compared to the other breast.
Trauma and Medical Interventions:
Physical Injury or Trauma: Accidents, surgeries, or any form of physical trauma to the breast can result in unevenness due to tissue damage or scarring.
Breast Cancer Treatment: The surgical removal of one or both breasts for treating breast cancer can cause significant asymmetry, although this can often be addressed through breast reconstruction techniques.
RELATED: Causes Of Uneven Or Asymmetrical Breasts
If you're concerned about breast asymmetry, consulting a qualified plastic surgeon is essential to explore the most suitable treatment options tailored to your specific needs and condition.
Treatment Options for Breast Asymmetry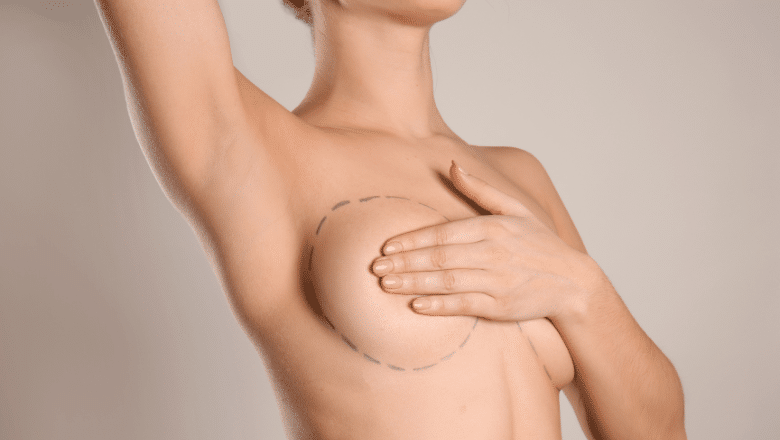 When it comes to correcting uneven breasts, the procedure is formally known as breast asymmetry correction surgery. This is a nuanced and complex operation that needs the skilled hands of a specialist plastic surgeon. Unlike some other cosmetic surgeries, there isn't a 'one-size-fits-all' approach here; each case is unique and requires a tailored plan of action.
RELATED: How To Fix Uneven Breasts – Surgical Solutions for Breast Asymmetry
Different Surgical Techniques for Individual Needs:
Each breast may necessitate a different surgical technique to bring about the symmetry you're looking for. For instance, one breast might require a lift, while the other may need augmentation or reduction. The procedure could also involve reshaping the breast tissue or repositioning the nipple and areola to achieve a more balanced appearance.
Breast Augmentation
Breast augmentation is a surgical technique specifically tailored to enhance the size and shape of the breasts through the insertion of implants. This procedure is often the go-to choice for women looking to correct breast asymmetry. Depending on your particular case, breast augmentation can be done on one or both breasts to create a balanced, more proportionate look. During your initial consultation, your plastic surgeon will discuss various aspects including the size, shape, and type of implant that will best suit your needs. The choice of implant will largely hinge on several factors, such as your aesthetic goals, body proportions, and the surgeon's professional recommendations. Further discussions may cover topics like incision placement, post-surgery expectations, and long-term care of your implants.
Breast Lift
A breast lift, or mastopexy, is engineered to tackle the issue of sagging or drooping breasts. It does so by eliminating extra skin and tightening the underlying breast tissue, which in turn revives the breasts to a more youthful position. This can be an ideal solution if one of your breasts sags more than the other. In more complex cases of asymmetry, a breast lift can be harmoniously combined with either a breast augmentation or breast reduction to bring about optimal results. During the consultation phase, your surgeon will conduct a thorough examination of your breast anatomy and discuss the most effective surgical plan to meet your objectives.
Breast Reduction
Also referred to as reduction mammoplasty, breast reduction surgery aims to create a more balanced breast size by removing excess tissue and skin. This procedure is particularly effective if you have one breast significantly larger than the other. The surgical steps include not just reduction but also reshaping and lifting the breasts to achieve a harmonious appearance. Consultation with a qualified plastic surgeon is absolutely critical to ascertain whether breast reduction is the most suitable avenue for you. During this consultation, the surgeon will undertake a detailed assessment of your breasts, discuss your aesthetic and functional expectations, and develop a personalised treatment plan.
Nipple/Areola Reshaping Surgery
This cosmetic procedure focuses on altering the positioning or shape of the nipples and areolas. Issues like stretched skin, drooping breasts, or other factors can result in misaligned or sagging nipples. Nipple/Areola Reshaping Surgery aims to correct these issues, giving the breasts a more balanced, natural look. This procedure can often be combined with other breast surgeries for a comprehensive approach to symmetry.
Breast Implant Explantation
Breast implant removal, or explantation, is performed when breast implants need to be taken out. This might be because the implants have reached the end of their functional lifespan, or due to complications such as capsular contracture or implant rupture. If you're considering this option, it can also be combined with a breast lift to achieve the look and feel that you desire. This combination can be especially useful if you're looking to maintain a certain level of fullness or lift after the implant removal.
Each of these procedures offers its own set of benefits and potential challenges, and what might be perfect for one person could be less ideal for another. That's why it's crucial to consult with a skilled plastic surgeon who can provide expert guidance tailored to your unique needs and expectations.
Reducing Risks and Avoiding Complications in Breast Asymmetry Surgery
While breast asymmetry surgery can work wonders in terms of balancing the size and shape of your breasts, it's important to remember that all surgical procedures carry some degree of risk and potential for complications. Here's how you can mitigate those risks and improve your odds of a successful outcome.
Understanding Pre- and Post-Operative Instructions
Before going in for surgery, make sure you thoroughly understand all the pre-operative guidelines, such as which medications you should avoid or any lifestyle changes that might be recommended. Likewise, after your procedure, following your surgeon's post-operative care instructions is vital for a smooth recovery. This could include guidelines for wound care, taking prescribed medications, and ensuring you attend all your follow-up appointments. Adhering to these instructions not only minimizes the risk of complications but also maximises the chances of achieving the results you desire.
Choosing a Qualified Surgeon for a Safe and Effective Procedure
The importance of selecting the right surgeon for your breast asymmetry surgery cannot be overstated. Safety should always be at the top of your checklist when choosing a healthcare provider for any surgical procedure. Make sure your surgeon is not only qualified but also has considerable experience in breast asymmetry surgeries. You should feel comfortable discussing your expectations and goals with them, and they should be able to provide you with a realistic outlook on what can be achieved.
Centre for Surgery: Expert Care for Breast Asymmetry Patients
Centre for Surgery is a specialised plastic surgery clinic located in London, serving patients across the UK. Our team of highly qualified and experienced surgeons is dedicated to providing you with the safest and most effective surgical solutions tailored to your needs.
The Importance of Following Pre- and Post-Operative Instructions
Taking your pre- and post-operative instructions seriously is paramount for a successful outcome. Pre-operative instructions often extend beyond just medication guidance and might include lifestyle modifications such as ceasing smoking or adjusting your diet. Post-operative instructions will usually cover crucial aspects like wound care, proper use of prescribed medications, and the importance of follow-up appointments with your surgeon. Following these guidelines helps to mitigate the risks of complications and sets the stage for optimal recovery.
FAQs About Fixing Uneven Breasts
How Long Will It Take Me to Get Back on My Feet After Surgery to Fix Uneven Breasts?
The time you'll need to recover from surgery to correct uneven breasts isn't the same for everyone. A lot depends on how extensive your surgery was and how your body heals. In general terms, though, you might be looking at a few weeks before you feel like you're on the mend. For a full recovery, it could be several months. Your surgeon will give you detailed advice on how to take care of yourself after the operation to help you get better as quickly as possible.
Can I Make My Breasts Look More Alike Without Going Under the Knife?
Yes, there are some non-surgical methods that might help your breasts look more similar. For instance, you could use specially designed bras, inserts, or even prosthetic solutions. These can give the appearance of more balanced breasts. But keep in mind, if the difference between your breasts is quite noticeable and you're looking for a more permanent fix, surgery is often the most effective way to achieve that level of symmetry. Your surgeon can discuss all the available options with you, so you can decide what's best for your situation.
Why Choose Centre for Surgery for Your Breast Asymmetry Surgery?
When it comes to a procedure as personalised as correcting breast asymmetry, you want to be in the hands of experts who not only possess a deep understanding of the surgical techniques but also show genuine care for your individual needs. At Centre for Surgery, we excel in both areas, setting us apart as the go-to clinic for patients across London and the UK.
Unmatched Expertise and Patient-Centric Care
Our team of highly qualified and experienced plastic surgeons is dedicated to offering the most advanced surgical treatments. We employ the latest technologies and best practices to ensure each procedure is executed with the utmost precision and safety.
Personalised Consultation
Our consultation process is designed to give you the best possible treatment plan tailored specifically for you. During this one-on-one session, our surgeons will discuss your goals, evaluate your physical condition, and guide you through your available options.
Comprehensive Pre- and Post-Operative Support
We provide full pre-operative instructions and aftercare guidance to ensure you are well-prepared for the procedure and recovery. We're committed to delivering an experience that leaves you satisfied with your surgical results and the overall care received.
What Our Patients Are Saying
Here's a sample of patient testimonials that reflect the high level of care we provide:
"From my first consultation to the post-surgery follow-ups, Centre for Surgery provided a warm and supportive environment. The results were beyond my expectations!"
— Emma, London
"The expertise and care provided by the team at Centre for Surgery were remarkable. My surgery went smoothly, and the aftercare was exceptional. Highly recommend!"
— Sarah, Manchester
Want to Learn More?
For more in-depth information about breast asymmetry and other surgical options, please visit our Plastic Surgery Blog.
Ready to Book a Consultation?
Get in touch with us today to schedule your personalised consultation.
📞 Phone: 0207 993 4849
📧 Email: contact@centreforsurgery.com
📍 Address: 95-97 Baker Street, London W1U 6RN
By choosing Centre for Surgery, you're opting for a clinic that places your safety and satisfaction at the forefront of all we do. Trust us to help you achieve the breast symmetry you desire, backed by our unparalleled commitment to excellence.