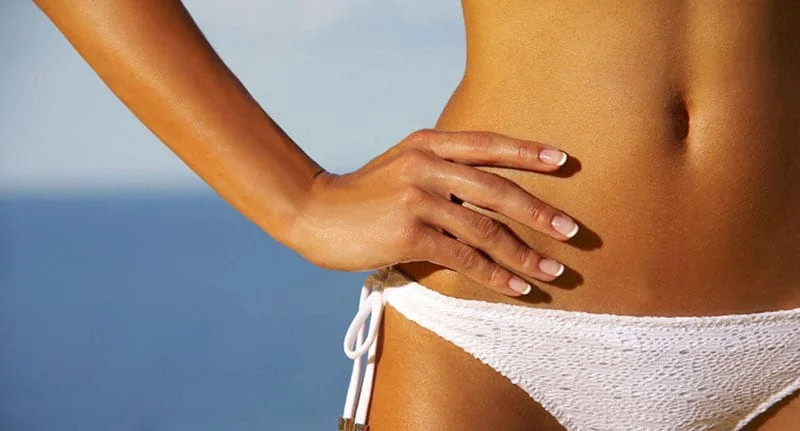 Liposuction London is one of the most commonly requested cosmetic surgery procedures in the UK with tens of thousands of satisfied patients benefiting from this highly effective technique of permanent fat removal. Many more shows significant interest but are not yet at the stage of booking a consultation before learning more about what the procedure involves.
Laser liposuction is also known as Smart Lipo or laser lipolysis and differs from surgical liposuction in that it is a minimally invasive technique for patients who are only looking for minor improvements in getting rid of stubborn fat deposits. Here we discuss what laser liposuction is, how it differs from the type of liposuction we routinely carry out at Centre for Surgery, and what are the advantages and disadvantages of the procedure.
What does laser liposuction involve?
Laser liposuction has been around in the UK for over 15 years and has been commonly marketed as Smart Lipo. Laser liposuction is basically a type of laser-assisted liposuction involving the use of specialised laser fibres to melt fat. The procedure involves making small incisions in the areas where fat is to be removed followed by the injection of local anaesthesia to render the area fully numb. A small laser fibre is then inserted beneath the skin and is used to deliver thermal energy to the fat cells which result in localised fat cell destruction. Smart Lipo can be carried out on its own and in this case, the fat cells will be absorbed naturally by the body. Most commonly Smart Lipo is combined with some form of suction extraction to remove the fat cells which have been destroyed by the laser. The procedure is designed to improve body contour with an associated improvement in skin tightening.
Which areas of the body can laser liposuction be used?
Laser liposuction is designed for the removal of areas are fat that has proven resistant to diet and exercise in people who are otherwise of healthy body weight. The treated body areas will differ as people will accumulate fat in different areas. However, the most common areas for laser liposuction include the abdomen, upper arms, thighs, chin and love handles. Laser liposuction is used to remove small localised areas of body fat with local anaesthesia only.
Am I suitable for laser liposuction?
Ideal patients for laser liposuction are those who are keen to get rid of stubborn areas of body fat which have not shifted with diet and exercise alone. Similar to traditional liposuction, laser liposuction can be used to target localised pockets of fat in areas including the lower abdomen, the outer thighs, upper arms or chin fat.
It should be remembered that liposuction is not a suitable treatment for patients who are looking to lose significant amounts of weight. Liposuction is not a weight loss procedure. Patients should be at or near their ideal body weight and have tried diet and exercise without success.
Deciding between laser liposuction and standard liposuction depends on the amount of fat you are looking to remove. Many patients are interested in laser liposuction for the removal of small amounts of fat however the technique is unsuitable for people with more than mild fat deposits.
If you would like to know which technique would be suitable for you, we would recommend booking a consultation with Centre for Surgery where you will be assessed by an expert liposuction surgeon followed by a discussion of customised treatment options to help you reach your goals.
What are the pros and cons of laser liposuction?
Laser Lipo suction as with any surgical treatment has pros and cons which should be borne in mind before deciding on the best treatment to get rid of fat.
Laser liposuction benefits
The procedure is claimed to be less invasive although small incisions will still need to be made to permit access for the laser fibres.
Only small volumes of fat can be removed with laser liposuction and so the recovery time is inherently shorter compared with a Liposuction for removal of larger quantities are fat
Laser liposuction is designed to be carried out under local anaesthetic which eliminates potential risks of general anaesthesia
Laser liposuction cons
The procedure is not suitable for removing larger amounts of fat. Power-assisted liposuction is the best technique for removing any amount of fat.
Laser liposuction has a significant risk of causing skin dimpling, rippling, lumpy or wavy skin due to the significant amount of heat produced.
Excessive amounts of heat applied to the tissues substantially increase the risk of causing skin burns. Our surgeons commonly see patients who have had laser liposuction elsewhere and have developed severe complications including full thickness skin loss.
Why do we not recommend laser liposuction?
Both procedures are designed to remove fat from the same body areas with power-assisted liposuction able to effectively remove even the most fibrous fat from stubborn areas of the body such as the male chest, back and flanks. Despite being carried out under local anaesthetic, laser liposuction can cause significant discomfort, particularly towards the end of the procedure when the anaesthetic may start to wear off. Power-assisted liposuction is routinely carried out under total intravenous anaesthesia at our Baker Street practice and is regarded as the gold standard method of minimally invasive body contouring without the risk of feeling pain and discomfort during the procedure.
SEE ALSO: What is lipo 360?
Although the two techniques are similar in that they both involve inserting a cannula beneath the skin to disrupt fat cells. Laser liposuction is a type of thermal liposuction which is similar to Vaser lipo. These are heat-based methods of liposuction which involves breaking up fat cells by applying significant amounts of thermal energy. Thermal liposuction techniques can only be applied for a short period of time to avoid the risk of burns. Sadly, our surgeons continue to see patients who have suffered the effects of laser liposuction and in many cases are unable to offer them an effective treatment. At Centre for Surgery, we do not recommend ultrasound-assisted liposuction (Vaser Lipo) or laser assisted-liposuction (Smart Lipo) as we believe the risks of the use outweigh any potential benefits.
SEE ALSO: Liposuction recovery top tips
Why choose us for liposuction?
Our body contouring and fat removal surgeons are on the GMC specialist register for plastic surgery
Full membership of the UK and the European association of plastic surgery
Aesthetic fellowships in body contouring surgery
A strong background in reconstructive surgery
Centre for Surgery only work with highly skilled plastic surgeons who specialise in aesthetic surgery of the breast and body
SEE ALSO: How to choose your plastic surgeon
Our Board-certified plastic surgeons have between them many years of performing expert liposuction. They have used all the liposuction techniques over the years including SmartLipo, VASER lipo, BodyJet lipo and Tickle Lipo. All our surgeons agree that PAL lipo is the GOLD standard method of liposuction with the best long-term overall results.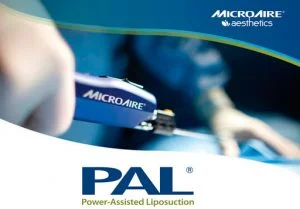 If you are strongly considering a liposuction procedure, schedule a consultation with one of our expert surgeons. Our surgeons will use the consultation process to thoroughly assess you and explain the different techniques used for liposuction and which one would be best for you. Your surgeon will review your medical history and physically examine you. Your ideas, concerns and expectations will be addressed and before and after photos can be shown to give you an idea of what can be achieved with liposuction. The surgeon will answer any questions you may have in detail.
Once an assessment has been made, your surgeon will determine if liposuction is the right procedure for you. In many cases, the surgeon may not recommend any surgical procedure which is a testament to their high standard of ethics and professionalism. You will receive a procedure quotation from your patient coordinator the next working day. It is highly recommended to take time to reflect on all the information and advice given by your surgeon and the '2-week cool-off period' is ideal for this to take place. After your initial consultation, you can come in and see your surgeon as many times as you like to make sure liposuction is right for you.
Schedule a London liposuction consultation
If you would like to learn more about power-assisted liposuction and its benefits, please get in touch with us to book a consultation with a body contouring surgeon at our Baker Street clinic in Marylebone. Our patients appreciate the skills and extensive experience our surgeons have with over 97% of patients happy very happy with the outcome of their treatment.
SEE ALSO: Liposuction Before And After Photos
[trustindex no-registration=google]