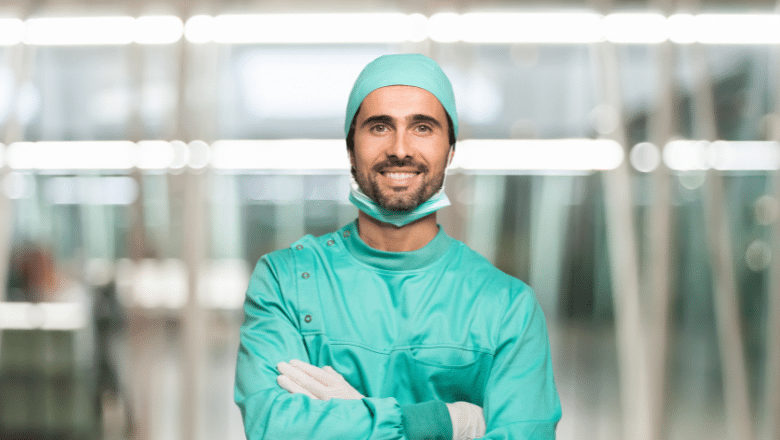 Searching for a top-quality nose job surgeon in London? It's essential to spend time researching to find someone who will be absolutely right for you. Deciding to get a cosmetic nose surgery isn't a decision you should rush into. Even though many people, from celebrities to everyday folks, choose to have their surgery in other countries, you don't have to go far. Centre for Surgery in London boasts some of the city's most renowned rhinoplasty experts.
Guidelines for Selecting Your Rhinoplasty Surgeon
Step 1: Researching and Identifying a Skilled Cosmetic Surgeon
Finding the right cosmetic surgeon for a nose job can be a journey that requires time and patience. The ideal surgeon would not only be registered with the GMC but would also have a vast experience, having performed numerous rhinoplasty procedures. Membership in organisations like the British Association of Aesthetic Plastic Surgeons (BAAPS) or ISAPS could also be indicative of their expertise. It's crucial to choose someone who is well-acknowledged in London and throughout the UK as an expert in the field.
Step 2: Scheduling and Attending an In-person Consultation
Setting up a face-to-face meeting with your potential nose plastic surgeon is a pivotal step. This allows you to articulate your goals and get a feel for the surgeon's approach. When you arrange a consultation at Centre for Surgery, you get the opportunity to clarify any uncertainties about the entire process. Your surgeon should be candid about the possible outcomes and guide you about the procedure that would be most fitting for your needs. During this session, remember to enquire about post-surgical care, expected recovery duration, any associated risks, and available surgical options.
Step 3: Communicating Your Desired Outcome and Understanding the Procedure
Your decision to undergo rhinoplasty is deeply personal. Maybe you've been discontented with the natural appearance of your nose, or perhaps a mishap resulted in a noticeable defect. It could even be medical, like breathing problems due to a deviated septum. Regardless of the reason, it's essential to have a clear image in mind for the post-surgery look you desire. Engage in open dialogue with your plastic surgeon about your expectations. They should be able to map out a plan to achieve your vision or provide guidance if certain aspects are unattainable. This meeting is also a chance for them to brief you on surgical techniques, the kind of anaesthesia that will be used, and any potential constraints concerning the final outcome.
Key Criteria When Selecting a Rhinoplasty Surgeon
Specialisation and Experience: Prioritise surgeons with vast experience specifically in rhinoplasty or facial surgeries. A surgeon's specialisation can often be gauged from the clinic's website or by directly reaching out to the clinic or the surgeon in question.
Review Past Patient Feedback and Results: It's essential to check the track record of any potential surgeon. Browse through the surgeon's before and after photos to ensure consistency in outcomes. Additionally, look for patient reviews and ratings not just on the clinic's website, but also on independent platforms like Trustpilot and Google Reviews.
Quality of Care – Pre and Post Surgery: A crucial factor to consider is the level of care provided both before and after the surgery. The commitment of the clinic or surgeon to post-operative care and regular follow-ups can be a significant determinant of their overall service quality. Scrutinise the clinic's website and patient testimonials for insights into their aftercare regimen.
Personal Comfort and Trust: Your consultation with the surgeon should leave you feeling at ease and confident in their capabilities. It's essential to have a sense of trust, ensuring you're in good hands for the procedure.
A Natural Approach: A top-tier rhinoplasty surgeon will focus on achieving results that appear natural and harmonise with your facial features. It's vital to check if the surgeon strives for outcomes that enhance your profile while maintaining a natural look.
Best Rhinoplasty surgeons in London
For those residing in or around London and considering rhinoplasty, the choice of the ideal surgeon can indeed be overwhelming. The capital boasts a plethora of renowned specialists in private practices. While a broad range of options is beneficial, it can also make the decision-making process more challenging.
RELATED: How to Choose The Best Nose Surgeon London
Price, though an essential factor, should not be the only criterion on which your decision hinges. Instead, prioritise factors like experience, qualifications, patient feedback, and the surgeon's approach to rhinoplasty.
The Centre for Surgery on Baker Street stands as a reputable clinic that houses some of London's most esteemed rhinoplasty surgeons. With a combination of years of hands-on experience and a robust track record, our experts are committed to delivering the best outcomes tailored to each patient's unique needs.
Meet Our Top Rhinoplasty Surgeons at Centre for Surgery, London
Mr. Alok Misra: A distinguished name in the UK's plastic surgery realm, Mr. Misra has chosen Centre for Surgery, London, as his prime location for practicing the art of nose surgery. With over two decades dedicated to aesthetic and reconstructive surgery, he possesses a wealth of expertise. His tenure as a senior consultant plastic surgeon at Wexham Park Hospital in Berkshire is a testament to his prowess in the field. Apart from his hands-on approach, he has also played the role of a mentor, training upcoming talents in plastic surgery. While he has a broad spectrum of surgical interests, cosmetic operations like rhinoplasty sit at the top of his list. His commitment is evident in the natural-looking and commendable results his patients have experienced over the years.
Mr. Ertan Erel: Another eminent name that graces our London clinic is Mr. Erel. With a rich background, including his association with a renowned teaching hospital in Stoke on Trent, he brings a lot to the table. Rhinoplasty, especially septorhinoplasty and revision rhinoplasty, remains at the core of his surgical interests. His association with Centre for Surgery underscores his fervour for rhinoplasty and showcases his dedication to achieving the finest outcomes for his patients.
Together, these esteemed surgeons, Mr. Alok Misra and Mr. Ertan Erel, have embarked on thousands of rhinoplasty journeys. Their collective experiences encompass a wide variety of nose surgeries, from open to closed techniques, preservation rhinoplasty to revision approaches, and detailing work on the nose tip.
RELATED: Best Rhinoplasty Surgeon UK
Centre for Surgery: Redefining Excellence in Care
About Us: Located in the heart of London, Centre for Surgery is a beacon of innovation, commitment, and unparalleled expertise in the world of surgical treatments. With state-of-the-art facilities, we have set the gold standard for patient care, ensuring that every individual receives a personalised experience that is both transformative and reassuring.
Why Choose Us?
Expertise: Our team comprises some of the best surgeons in the country, each with a track record of excellence and a passion for their speciality.
Advanced Techniques: We pride ourselves on leveraging the latest technological advancements and surgical techniques to provide the best outcomes.
Patient-Centric Approach: At Centre for Surgery, you're not just a patient; you're a partner in your care journey. We prioritise communication, understanding, and support at every step.
Testimonials:
"My experience at Centre for Surgery was nothing short of amazing. The care and attention I received from the initial consultation to post-surgery follow-ups were outstanding." – Laura P.
"Choosing Centre for Surgery was the best decision I ever made. The staff are caring and professional, and I felt reassured knowing I was in the hands of top-tier surgeons." – Michael T.
"From the moment I stepped into the centre, I knew I was in safe hands. The team's dedication, warmth, and expertise turned what could have been a nerve-wracking experience into a seamless journey." – Sophie R.
Book a Consultation: If you're considering a surgical procedure, don't leave it to chance. Choose the best. Choose Centre for Surgery.
📞 Contact Us: 0207 993 4849
📧 Email: contact@centreforsurgery.com
📍 Visit: 95-97 Baker Street, London W1U 6RN