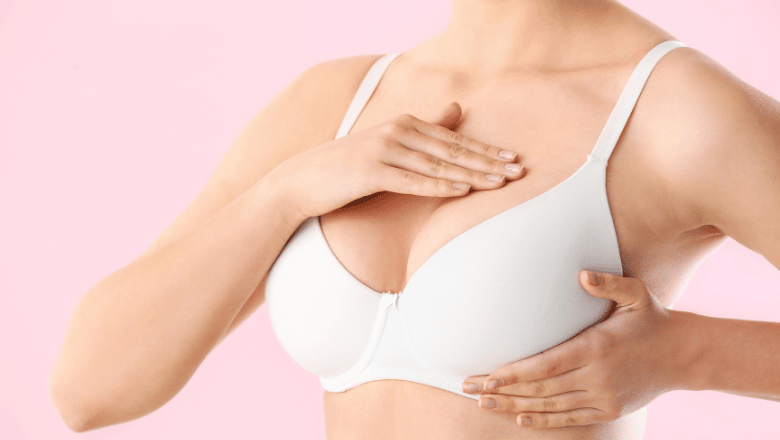 For many people who may be considering having a breast lift in the UK, the appearance of scarring after a breast lift may be enough to put people off having the procedure. Although by viewing our breast lift before and after photos, patients can develop a clear idea of what scars after a breast lift can look like. It is important to be aware of several facts about breast lift scars which may help to dispel certain myths:
Not all types of breast lift will leave visible scarring.

 

Breast lift scars gradually fade over time and will become barely visible.

 

There are several things which patients can do to help minimise the appearance of breast lift scars.

 

Although breast lift surgery results in scars, many people believe a breast lift is worth it due to its incredible ability to effectively get rid of saggy or droopy breasts.

 
RELATED: What is a breast lift?
What to expect from scars after breast lift surgery
Breast lift surgery scars vary in their appearance depending on the type of breast uplift a patient chooses to have. There are four main types of breast lifts. Although there are other techniques, these are the four most commonly used techniques in the UK. 
Each specific breast lift method is characterised by the distinctive incision involved.
The least invasive type of breast lift is called a crescent lift. This procedure involves making a crescent-shaped incision in the upper part of the areola to create a subtle uplift. This technique is only suitable for very minor degrees of breast lift and is most commonly used in combination with breast implant surgery. 
The second type is called a doughnut breast lift or mini breast lift. This technique involves making a circumferential incision around the areola. A larger circular incision is then made around the initial incision. The skin and a small amount of breast tissue between the two incisions are then removed. When the incisions are closed with stitches, the breasts are lifted to a higher position on the chest. This technique is suitable for patients with minor degrees of breast sagging. The procedure is commonly combined with breast augmentation surgery in women who cannot successfully correct breast drooping with implants alone. When the incisions heal, it can be challenging to see the scar as the incision blends in with the border of the areola and surrounding breast skin. 
Most types of breast lift surgery involve making a circular incision around the areola. A lollipop breast lift involves making a circumferential incision around the areola with a further incision that runs from the lower part of the areola incision down towards the lower breast crease. The shape of the incision is said to resemble a lollipop. 
An anchor breast lift is similar to a lollipop lift and involves an additional horizontal incision along the inferior breast crease. Both the lollipop lift and the anchor lift, with their vertical scars, are often the most noticeable in terms of scarring. The lower breast crease incisions and the circular incisions around the areola are the least visible due to their ability to blend with the surrounding tissue. Although a vertical breast lift scar may be more noticeable initially during the early stages of recovery, breast lift scars will gradually fade over time. Below we present top tips which every patient can follow to minimise the appearance of breast lift scarring. 
How can I improve the appearance of breast lift scars?
The appearance of scarring after a breast lift can be improved by following the following steps. This will help to make your scars look as inconspicuous as possible. 
Smoking should be stopped. If you cannot quit smoking completely, you should stop for a minimum of four weeks before and after your surgery to minimise the detrimental effects of smoking on wound healing.

 

Avoid carrying out strenuous exercise or lifting heavy objects within the first six weeks after breast lift surgery, as this could affect wound healing.

 

Avoid scratching or irritating the incision lines during the critical first two weeks of healing. Breast lift scars have a tendency to itch after the first week, and this is due to the healing process.

 

Avoid exposure of breast lift scars to strong sunlight or tanning beds
We would recommend breast massage to help soften and flatten the scars, as this will help to reduce internal scar tissue. This should only be done once the scars have fully healed.

 

Breast lift scars can be improved further by the application of silicone gel sheets once the incisions are fully healed. Placing them over the scars will help them to heal and flatten faster.

 
Am I suitable for a breast lift?
A breast lift is an ideal procedure for patients who have developed sagginess or droopiness of the breasts, most commonly due to pregnancy and breastfeeding. The natural ageing process can also result in breast ptosis as the effects of gravity become more pronounced with the weakening of the internal connective tissue of the breast leading to stretching and eventual sagging. Women who experience significant fluctuations in weight are more at risk of developing droopy breasts with a loss of volume and shape. Significant weight loss may lead to a deflated breast appearance as the fat tissue within the breasts is lost. This can exaggerate the drooping of the breasts due to loose skin. 
Women who have completed one or more pregnancies may develop droopy breasts. The breasts increase substantially in size during pregnancy, and if a mother chooses to breastfeed, milk production stretches the breast tissue further, which then reduces in size with each feed. Continual expansion and contraction of the breast tissue and ligamentous framework leads to sagging breasts. 
Why you should not be concerned about breast lift scarring
For women who have saggy breasts with nipples that are located in the lower portion of the breast or may be pointing downwards, there are a few options for improving the shape of the breasts. A non-surgical breast lift is relatively ineffective for improving breast perkiness. The best treatment to correct breast sagging is a surgical breast lift performed by an expert consultant plastic surgeon.  Although women may be concerned about the appearance of scarring after a breast lift, this is understood by our surgeons. However, breast lift scarring should not deter you from having the procedure. 
Scars after a breast lift are barely noticeable once they have fully healed, especially if you comply with your surgeon's postoperative care instructions in full. The scars are concealed in most types of clothing. Most people who choose to have a breast lift do so to address significant unhappiness with the size and shape of their breasts. Breasts that have lost their shape can sag and droop, which can lead women to develop a loss of self-confidence. In many cases, women may experience pain and discomfort and may experience difficulty in finding the correct bra to wear. Many types of clothing may be unsuitable, which leads women to wear baggy formless clothing. This can make women feel less desirable because they are increasingly self-conscious about how their breasts look. 
The best way to address these problems is to have breast lift surgery. We would recommend reaching out to us to schedule a consultation with a UK-trained plastic surgeon with years of experience in performing breast lift surgery. 
Breast lift surgery at Centre for Surgery
Although there are certain things which you can do at home to improve the appearance of restless scarring, nothing can replace choosing an expert breast surgeon to perform your procedure. This expertise will ensure your surgery and recovery proceed as smoothly as possible, which helps to optimise the appearance of scars once healing has been completed. 
Our surgeons have years of experience in all types of breast lift surgery in London and are part of a handful of surgeons in the UK to have specialised fellowship training in cosmetic breast surgery. We carry out hundreds of cosmetic breast procedures each year at our state-of-the-art Baker Street clinic in central London. 
If you have any questions or concerns about scarring after breast lift surgery, get in touch with us today at 020 7993 4849 or complete the contact form below to schedule an in-person consultation.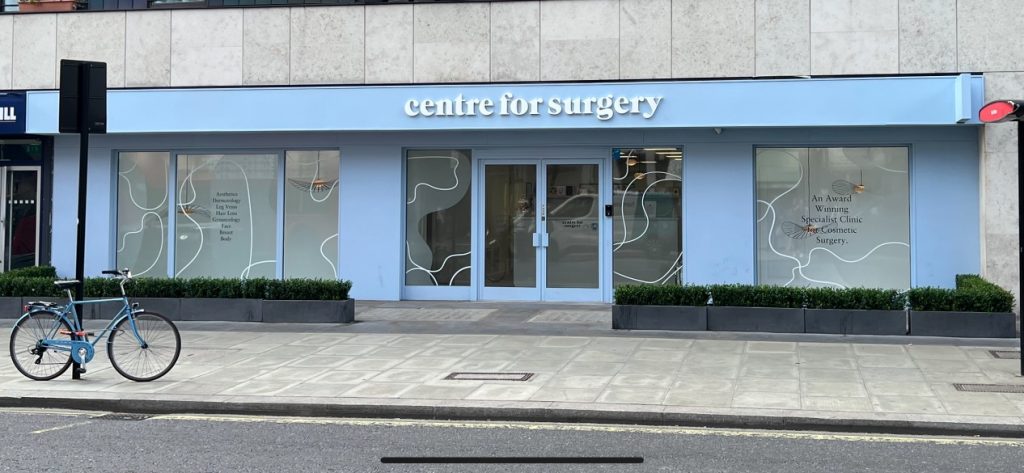 Amazing from start to finish, the communication was the main thing was fully informed and looked after, on the day of my breast augmentation, the staff were fab and made me feel at ease through out the whole process. Thank you so much.
Mohammed Farid
18/11/2021
I've had such a great experience with excellent advice, care and attention and surgical treatment (gynaecomastia) - I can fully endorse the treatment I have received from Centre for Surgery with absolutely no qualms at all. Brilliant in every way - thank you all so much.
Caroline Thorpe
14/11/2021
Very pleased with my whole experience of having a procedure. Was so nervous about getting treatment and i was reassured and felt so comfortable throughout thanks to the amazing nurses. I definitely made the right decision to have breast augmentation at centre for surgery with dr erel.
Melissa Briggs
08/11/2021
So glad I went with centre for surgery, the whole process went very smoothly from the consultations down to the actual day of the procedure. I was so nervous on the day but the whole team put me at ease and I'm happy with my results as I feel a lot more comfortable wearing certain clothes now. My surgeon was Alberto Di Giuseppe who performed a breast Augmentation on me, and I would definitely recommend as he was very clear on what the outcome of the surgery would be and which size would look the best for my frame.
Couldn't be happier with Dr Tillo work,i had my breast surgery one week ago and so happy with the results so far,all the staff are extremely nice and very supportive,i would definitely recommend their services,thank so much
From start to the finish everything was perfect for tummy tuck surgery. All staff is very friendly and the aftercare has been good. The Doctor and the nurse team was fantastic. I'm so happy...result is amazing. Thank you!!!
This was overall a great experience, all the staff at Centre for Surgery were friendly and put me at ease. It is a nerve wracking thing to go through an op but the staff were so nice. Mr Ertan has got a great team around him. On the day of the operation everything went smoothly to plan, there was no delay or holdups, I had another consultation with Mr Ertan who confirmed what was going to be done and that I was still happy to proceed. I was prepped for the procedure, I met with the anaesthetist who again was really nice and put me at ease explaining his role. After the procedure I woke up with the nurse by my side making sure I was OK and checking on me, I was able to stay in the clinic until I was ready to leave and was not rushed at all. I was well looked after from the start to the point when I was discharged. Post operation I was staying at a local hotel it was so close there was no point in even getting a taxi and I was able to walk back where my partner was waiting for me. I was expecting a lot of bruising to both my eyes but there was very little if any by the time the cast came off after 7 days, I am now at the two week post operation point and it is healing well with no outwardly visible bruising or scaring. The next milestone is a checkup at the 6 week point with my surgeon. If you're thinking of having something like this done I would highly recommend getting in touch with Centre for Surgery.
The staff at Centre for Surgery were very kind and accommodating. They answered any questions I had about the procedure and were constantly checking up on me. A special thank you to Christina for all her support throughout.
I would just like to state the quality of care received from the nurses at Centre for Surgery was beyond the highest level. Sophie takes her patient care to another level beyond words. She always puts me at ease. She is there for me even at awkward hours just when I mostly needed reassurance and she is one of the most compassionate nurses I have come across and demonstrates her passion naturally for caring for others. She totally deserves recognition at its finest and thank you for always being there for me. 😍